Kraft Heinz complaints
782
Kraft Heinz
-
Oscar Mayer Real Bacon Bits
I purchased a 3 oz bag of Oscar Mayer Real Bacon bits on 5/20/22. We sprinkled a few on a salad that night and thought they tasted chewy, undone and had an odd flavor. I placed the resealed / open bag in the refrigerator. On 5/21/22 I poured the contents into a fry pan to try to cook them more only to find them covered in white and green mold.

I threw the entire contents in the garbage. I am so thankful I attempted to cook them and found them covered in mold before we attempted to eat any more of them.

I did take photos but could not upload them into this system even when changing the format.

UPC code 4470002966 with an expiration date of Nov 25, 2022. Also written under the date was EST. 7202 10:20.

Purchased at IGA Grocery Store Main Rd. Southold NY 11971

Diane McConnell

80 Jernick Lane

Southold NY 11971

631-258-5934

[email protected]
Desired outcome: I would appreciate a full refund; however, I threw away the receipt.
This review was chosen algorithmically as the most valued customer feedback.
I bought a box of extra crispy shake and bake in a hurry to get them in the oven cause I'm always running behind so I grab the box in the cupboard pull out my pork chops that are waiting to get thrown in and trying to put the pork chops inside the bag quick and both ends of the bag were sealed shut so I checked the other two sides just to make sure and they...
Read full review
Kraft Heinz
-
Lunchables
05/16/2022

I have purchased multiple lunchable items with the incorrect contact and manufacturing location on them for about 3 months now. I have not been able to reach anyone to verify the packaging of my items. I believe these items are being tampered with remade and sold to various locations such as Walmart, HEB, and Target. In multiple lunchables without the drink the meat is wet and has a funny smell and the crackers are upside down inside the package. The ones with oreos come differently depending on purchase. Some say oreo while the others are of an off brand. I would like to know exactly if this is the way the products are made at your location which shows to be in Glenview not Chicago. Thank you
Desired outcome: I would like to know if these issues are from the company itself or the distributors tampering with the products
Kraft Heinz
-
Polly o string cheese
I grab a stick of cheese and open it and up to bed with no lights on. I ate 9 of these cheese sting over a period of 5 days. I brought 2 to work with me to share and handed one to my coworkers and about to eat the other one when she stopped me and said these are bad. I got sick three times and couldn't figure it out why I was getting sick. When I got home from work and discovered everyone in the bag was bad and I bought 2 bags at the time. I still have an unopened bag which I will throw out along with these. Very disappointed customer that will only buy Polly O string cheese. Now I've been sick 3 times within the last 5 days and now I am also out $6.46 a bag and don't know now if I can every eat those again.
Desired outcome: I would like to be rebuised my money.
Kraft Heinz
-
Breakstone's 2% milkfat lowfat cottage cheese
I keep trying to buy your cottage cheese and keep being disappointed.

It's so runny! It is hit or miss if it's edible or not! This batch is like soup and I am going to throw it out. Food is so expensive these days and then I have to waste it because you can't make it correctly. Very disappointing.

Purchased at Walmart in Logan, OH on 042422.

Batch W4 36-2158 OU-P

Thank you.
This review was chosen algorithmically as the most valued customer feedback.
I have been a fan of Breakstone's plain small curd cottage cheese for the last 30 years. Unfortunately, my last two purchases have me rethinking my liking; has the formula for the end product changed? The last two large containers bought (one in March 2022 and one in April 2022 in zip code 21740) were like some king of nasty soup and I had to throw them away. I am hesitant to purchase again...
Read full review
Kraft Heinz
-
Molded cheese
I went into my local grocery store like I always do for my family, and we are cheese lovers. I picked up some pre sliced cheese which is so much easier than cutting it yourself (thanks by the way) when we got home I said I'm going to enjoy some cheese and crackers. By the time I got almost done with the cheese I look down and notice the cheese was molded. I then thought to myself did I eat any of this mold. my stomach began to hurt and I think that was out of worry because I'm so afraid of getting sick. its hurtful because my family loves Kraft better than any other cheese. I hope this helps someone to check before eating. the cheese was not expired. and the seal was not broken.
Desired outcome: i guess free cheese or a little compensation. I really don't know
This review was chosen algorithmically as the most valued customer feedback.
When I opened the box to pull out the meal I immediately felt the frozen food and when I looked, there was not plastic covering on the dish. You can see that the chicken looks frost bit. There is just a tiny piece of the plastic covering in the corner but was not in the box. The packaging information and identification is in the attached images. Thank you, Beth Smithingell [email protected]
Read full review
Kraft Heinz
-
Kraft Mac n Cheese
Last night I was about to enjoy a beautiful bowl of my favorite macaroni and cheddar cheese, and to my disgust I look down into the pot I was stirring and see these little white and black striped maggots!

the box wasn't expired or even close...I am heartbroken that Kraft has let me down so badly :'(.

I sure hope Kraft would be kind enough to give me some sort of refund or make things as right as rain...

thank you

loving costumer
Desired outcome: to make things right as rain
Kraft Heinz
-
Kraft crunchy peanut butter
I have been eating this product for years

now for the second time I find a piece of nutshell

the problem with the second time is that i broke a tooth

this happened at the beginning of the month

i wrote to kraft ,probably the wrong department

since i have not recieved any news

this is my second attempt

hoping to here from you soon

michel

sku 6810008423 1KG crunchy
Kraft Heinz
-
LEA & PERRINS Worcestershire Sauce
I am writing to your company because I bought a bottle of the LEA & PERRINS Worcestershire Sauce which it's Due Date is July 15, 2023, I opened the bottle to use and didn't notice any problem but the second time I went to use the Worcestershire Sauce and there is a grey/white mold in the bottle through the complete liquid----it has gone bad.

Thanks,

Robin Johnson
Desired outcome: I would like a refund for the product I bought.
Kraft Heinz
-
Taco Bell Crunchy and Soft Taco Taco Dinner Kit
On January 18, 2022 I purchased the Taco Bell Crunchy and Soft Taco Taco Dinner Kit from Fairplay Foods at 2323 West 111th St. in Chicago. On January 22, 2022 I opened the box and then the foil wrapper which contained the soft tortillas and to my amazement they were molded. I was livid. I don't usually complain about a product but now I am. I would like some resolution to this matter.
Kraft Heinz
-
Knudsen Cottage Cheese Small Curd
During the past 7 months I have consistently tried to find your small curd cottage cheese. I have tried full fat, low fat, 4 packs and different months and batches. In all batches and multiple stores I find it to be watery large chunks of curds and absolutely discusting! I have seen multiple complaints to this effect and NO replies or explanations. I am greatly disappointed in the lack of response or decent courtesy of a response to address this issue going back to at least 8 months. I'm tired of wasting my money on an advertised product that I loved only to throw it repeatedly in the trash. I understand Covid issues could have an impact on your business but I don't forgive the courtesy of an explanation or an attempt at a correction of this product. I would rather see you temporarily discontinue making it than to continue thinking the customers just won't notice. You should be ashamed of yourselves.
Desired outcome: At least offer up an explanation and hopefully return your formula to the original format.
Kraft Heinz
-
Smart ones santa fe rice & beans
Recently bought Smart Ones Santa Fe Rice and Beans for the first time and was sorely disappointed! It tasted like cardboard! Had to throw it away.
UPC for 9 oz: 025800023608
ID panel: M S 33321F31 16 30
Best by: 19 NOV 2023
Please refund my $2.50, and/or replace with free coupon

Thank you,
Paulette Falsone
1931 King James Pkwy. #319
Westlake, OH 44145
[email protected]
Desired outcome: Refund and/or replace
Kraft Heinz
-
Breakstone 2%Milkfat Lowfat Cottage Cheese
I always by Breakstone 2%Milkfat Cottage Cheese, however the container I purchased did not contain 2% it tasted like 4% creamy texture that I do not care for. Kraft Foods #04050034316700. Bottom stencil 31 Dec 2021 18:05,
W4 36-2158.

I am sure that this was a production error. How is this possible?

What can Kraft do to replace this product? [email protected]

Owen Royce
4520 Fulton Road
Jacksonville, Fl. 32225-1308
Kraft Heinz
-
Philadelphia cream cheese
The commercial with the cream cheese and lady eating it going into a. Different world with a white cat is DISGUSTING. I NEVER will eat cream cheese again after seeing this. I hate cats they are gross and I'm sure other cat haters feel the same way. Why would you put a nasty cat in a human food commercial? I thought the commercial was originally for cat food. This ruined cream cheese for me forever.
Kraft Heinz
-
Kraft dinner
I purchased a carton of Kraft dinner. After opening one box and noticed there were 4 small bugs in the pasta part of the box. It grossed us out unable to eat it. This was purchased at Costco in Peterborough Ontario. My name is Steve French e mail [email protected] 7059771790 It was purchased about one month ago around October 2021 The code on the box is22 Fe 05 11:54 cp45 I hope your company will do something about this. I will also complain to Costco. ca
This review was chosen algorithmically as the most valued customer feedback.
Okay so I was unsure where to file a complaint I hope this is the right area. Really just looking for someone high up in the lunchables executives to somehow see this. I am 25 years old and I love lunchables but my favorite is the nacho cheese and salsa I buy on average 10-15 a week. Unhealthily I know but I love the product. They recently changed the...
Read full review
Kraft Heinz
-
Breakstone's 2% Milkfat Lowfat Cottage Cheese --24 ounces
Product is too watery. I have noticed that containers purchased over the past few months have become more watery than usual. I have eaten this product for over 20 years. The last 24 oz container that I purchased is even worse. This problem must be corrected, or I will be changing to another source for cottage cheese. The date and code printed on the bottom of this last watery container is as follows:
17 Nov 2021 16:06
V4 36-2158

Please reply and give me a reason to stay with Breakstone's cottage cheese. My email address is [email protected]
Desired outcome: Change the quality control of this product to sell a product like it used to be, not watery.
Kraft Heinz
-
Slow Roasted Turkey Breast
I cooked my meal for lunch today and was shocked when I pulled back the film to stir and saw the amount of turkey that was in the dish. It's false advertising! The picture on the front of the container shows a lot more turkey. I've had this meal multiple times and it has never been this scarce.

I just bought this from Kroger yesterday. I would like a refund or coupon to make up for this false advertising.
We are here to help
16 years' experience in successful complaint resolution
Each complaint is handled individually by highly qualified experts
Honest and unbiased reviews
Last but not least, all our services are absolutely free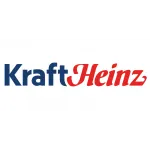 Kraft Heinz contacts