This review was chosen algorithmically as the most valued customer feedback.
Since 13 years, I'm Subscribed customer with nestle Water Supply replacements on agreed scheduled every Saturday afternoon. Recently the delivery team always coming on unscheduled delivery day as me and my family not in Home on the time they deliver and always send regular complaints in Nestlé Middle-east and global websites for this case that they should...
Read full review of Nestle
Nestle
-
Coffe Mate Cream Brulee
I don't know what you have done to the Cream Brulee Coffee Creamer, but it no longer smells good and does not taste the same at all. I always bought this ahead and had 6 bottles on hand because it always kept well . However, I have five bottles with sell by dates of 6/2022 that are all NASTY. I had one older one in the refrig that had a sell date of April 2022 and it was still the good smelling and tasting. What did you do? For crying out load, these sell for $4.39 a bottle o I am out over $20!
Desired outcome: Cash Back and then GO BACK TO OLDER FORMULA THAT TASTED GOOD!
Nestle
-
Ready Refresh by Nestle
We had a broken water machine in our office that was supposed to be picked up by the company. They were given ample opportunity to pick the item up and never did. They attempted to bill me after the credit card company denied their claim, as I was able to prove that they had failed to pick up the machine.

Despite having lost the case, they are now attempting to collect the funds via a collection agency, despite the fact that they lost the dispute with the credit card company. That is both illegal and poor business practices, and I am prepared to fight this in court.
Desired outcome: I would like a few things. First, I want the debt cleared. Secondly, I want an apology from them.
Nestle
-
Nestle coffeemate hazelnut 64 oz non dairy creamer
New loose top is terrible. Pick it up and drops so easy. Have slipped out of my hands several times all over... Even the girl at the market complained when she picked it up to bag our groceries! Very loose not tight. It was never like this.. Very disappointed.. Need to go back to the original top..

Maryann benedettii
189 columbia st
Cohoes ny 12047
[email protected]
Nestle
-
Hazelnut coffee creamer
I just purchased two new bottles of Hazelnut creamer at Publix grocery store in Clermont, FL. What happened? Have you changed the formula? It tastes like coconut with no hazelnut flavor or aroma whatsoever. In addition, it's watery. I usually foam my coffee mate creamer before adding coffee using a battery operated frother. I've doing this for 15 years with hazelnut coffee mate. This will not froth. I "acts" like the fat-free version. I thought at first that I just got a bad bottle but the second one was exactly the same. Very disappointing.
Nestle
-
Coffee Mate Original Powdered Creamer
This formula has changed despite two complaints to Nestle that the taste and texture are noticeably different. Even Nestle's own web site has a lot of negative reviews about the same thing. Their blank response to me both times they have responded was to expect an an email from them. Both emails only acknowledged my concerns with coupons off the next few purchases. They maintain their formula has not changed. I have changed nothing in my coffee brewing process, coffee type, or any additives to substantiate why this product is no longer desirable in my coffee.
Desired outcome: Restore the "REAL" Coffee Mate creamer to what consumers expect.
Nestle
-
Nestle Real Dairy Premium ice creM
Good afternoon; I am writing in regards to a ice cream product, purchased from a grocery store today namely Maple walnut flavour, it was in no way up to your usual standards. It lacked flavour and if I had taste tested this particular product I would never purchase it even if it was a sale item.I am so disappointed. I am almost scared to taste the other 1.51 l. Container
Desired outcome: Do something to correct the problem.. reimburse customers who purchased.
Nestle
-
bad Nestle Crunch
I bought three packs of nestle crunch from a local dollar store by my house, when opened first pack it was white not brown, opened second pack same problem I looked at the date on package had May of 2022, and its only 8-12-2021. None were melted you could see the log printed 100% but all the chocolate in all three packages were white in color. I went thru my trash the next day could not find my receipt, which they would not return without it. I stopped by a different dollar store the next day for milk and decided to check the date on the ones they had on shelf had same dates but was scared to buy more.
Desired outcome: replacement
This review was chosen algorithmically as the most valued customer feedback.
I am writing to complain about the single stupidest line in a TV commercial I've ever seen in my 66 plus years on earth. The person who invented this line, as well as the producers that approved its use, all deserve to be fired for treating us, the loyal consumers, like a bunch of idiots. The line I'm referring to is from the Nestle's Crunch commercial...
Read full review of Nestle
Nestle
-
Fruita vital juice
The image attached below shows that I have found dirty stuff in the juice while I was filling a glass with juice.
Is this what your company do to your customers?
Make sure first that every thing is fine and safe before dispatching.

My email is: [email protected]
My contact no is : 0330-5413013

Am very disoppointed with your service. It smells alot and very bad.
As we pakistanis always fail to make good service.
This review was chosen algorithmically as the most valued customer feedback.
Good evening, I trust my email finds you well. I found an animal in my previous bottle of water, delivered to my apartment. I gave it to your agent who does the deliveries, to give it to the factory and inform them, and he pointblank refused! I put the insect in some Nestle water in a Ziploc bag and kept it in my freezer. He did not get your agent to...
Read full review of Nestle
Nestle
-
Semisweet tollhouse morsels
These are terrible. They do not taste at all like the original Toll House morsels. They actually don't even taste like chocolate. They do not stick to cookie dough. They do not melt creamy like they used to, they are grainy instead. I don't know what brand to use now. I've been using Nestle's semi sweet chocolate chips for 45 years. I'd like to be refunded $6.97 for the 36 oz bag I purchased.
Desired outcome: Refund check $6.97
This review was chosen algorithmically as the most valued customer feedback.
I absolutely loved nescafe. I was a tea drinker and converted to coffee once I tasted nescafe many years ago. It was my go to that resolved everything for me. I've bought tins of the stuff over the years for myself and others. And then? Last year I walk into woolies and begin stocking up. Yummm. I get home and discover it is the most vile of coffee's ever...
Read full review of Nestle
Nestle
-
French Vanilla CoffeeMate
I have been using Coffee Mate French Vanilla Coffee Creamer for years! I recently have had a problem with it curdling and separating in my cup. These 64 oz bottles have an expiration date on them of 05 July 2021, the current date is 22 January 2021. The batch code on the lid is 0342572006 / T1613
Why is the product separating? Did you have a bad batch go out?
Desired outcome: A satisfactory answer to keep me and others I know buying your product!
Nestle
-
Toll house milk chocolate morsels
I bought 3 different packages of Nestle Toll House morsels and they each would not melt. They were totally un-useable in making my special chocolate balls. I threw all the packages away except one. The others were dated for this year. This one is dated in March 2020. Code on package 28000 21760 is the only one I have now. I was so irritated due to running back to the store for the 3rd time. Finally bought the store brand of chocolate chips and they used them. We tried every way to get your chocolate to melt but it just turned into a grainy mess.
just letting you know. Very disappointed.
Dottie Ridley
[email protected]
Nestle
-
Coffeemate French Vanilla
The label was not put on correctly. It made it very difficult using the lid, it did not line up. Please see attached picture.

I purchased this at Stop and Shop in Jackson NJ a few days ago, can't remember exact date and I don't have the receipt anymore.

I would appreciate any type of coupon. I am a huge coffee drinker, all day all night. I go through 1 64oz every 10 days.

My email address is [email protected]
Nestle
-
Coffee mate sugar free Italian sweet cream
The last two bottles I purchased taste like it spoiled. I threw one away thinking it may have been left out but just bought a new one and it taste the same! I checked dates on both and they are not set to expire until oct 2020.
I have been drinking this for over a year with no issues but the last two bottles taste so bad - as if it's spoiled cream in it! I have Also noticed it's been hard to find lately and am wondering if there was a recall. This is super disappointing as this will be the second bottle I throw away and still have a third to try.
Nestle
-
Coffee mate non-dairy creamer, powder.
I purchased the same as always and this batch of the 35.3 oz has a tint of light brown color unlike the white color i usually get. This batch looks almost like cornmeal. It has a strange smell, does not tase good at all and leaves a film on top of the coffe. Its bad! I have pictures. I will take it back to Walmart however I'm irritated that I have to do that. I did purchase a smaller bottle at a dollar store close by so I can have my coffee in the morning. I hope Nestle can assure me that what i drank was not something that could harm me or anyone else.
Nestle
-
Nestle coffeemate italian sweet cream - no sugar
My wife and I have purchased 3 bottles of this product at 3 different stores in the last 2 weeks and they all tasted awful. The first 2 purchases were at Ralph's and the third one was at Albertson's. Please see the cities where the stores were located below. I'm tired of going back to the store for a refund or exchange. Please advise how Nestle will make it right to cover our losses. A refund check would probably be best at this point. Thank you.
Nestle
-
Nestle coffee mate sugar free italian sweet cream
It appears Nestle has changed the formula. It is horrible and has a bad after taste. Do not buy this stuff anymore. Hopefully they change the formula back. Until they do, it is not worth buying. According to other reviews, they changed the formula on other flavors as well. I understand the "balancing ingredients" reply from Nestle, but this looks more like changing to cheaper ingredients and thinking people won't notice.
We are here to help
16 years' experience in successful complaint resolution
Each complaint is handled individually by highly qualified experts
Honest and unbiased reviews
Last but not least, all our services are absolutely free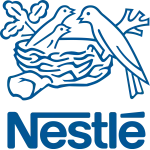 Nestle contacts