Ideal Image complaints
175
Ideal Image
-
hair removal
I bought a package deal for my daughter for hair removal in the bikini and tush area... about $2500. it did not work... there were notes in her file that the previous removal did not work. we reached out, both separately and together to the location we went to in Lakeland fl. I finally went to the location in person. I was told that the managing nurse would be calling my daughter to discuss. that did not happen for weeks. then when called they did indeed say that there were notes in her file. they stated they would be calling her to make appointments. I believe they stated 2 free then the rest at a charge to fix their mistakes. well, no one called her. She just told me that it looks like she never had any hair removal procedures... this is a rip off. To top it off, the location we signed up at is a franchise and the corporate Ideal Image said that they cannot help... what BS!

we need to stop giving them money!

If anyone does get a class action suit going, I am in!
Desired outcome: I want a refund to everyone slighted and an apology to everyone slighted. Also, telling the customer up front of the % success rate would be good too!!!
Ideal Image
-
Ideal image services contracts and payment
I tried to utilize the membership I received with my first purchase of laser hair removal. I wanted to get cool sculpting and filler but didn't have the money available currently. the consultant Micah Hashagen really pushed the payment plans through ally and fortiva. Ally denied me and she suggested fortiva as my form of payment for the new treatments. I received 3500 from fortiva and told her that wasn't enough to cover the treatments was it? Micah said oh yea it is! Then sent me the documents to sign. She then left abruptly when it came time to schedule my appointments stating she would call me back.this was 5/10/2022. I emailed her the later that day, on 5/11/22 and 5/12 with questions and she never responded except to say when was a good time. I told her anytime and received no follow up. I then messaged again on 5/12 and 5/17 with no answer. Fortiva paid ideal 3500 on my behalf. Fortiva sent me an email about it. I tried to schedule my appointments on my own with the Charlotte ideal image location on 5/10,11, and 12th, since micah never called me back, but they said they couldn't do it and would call me back. I tried the chat helpline where an associate read my complaint and exited the conversation before responding. I called their corporate office and was told they would call me back in five days or so… It's has been over a week now and I haven't heard from micah or the ideal image from Charlotte or corporate. I went through the documentation again in my original emails with Micah and saw a weird section she had not discussed that says I owe ideal image an additional 1300 after the 3500 credit I received from fortiva. Micah has yet to respond to my questions. I called their huntersville office as well and I am still not able to schedule treatments despite the fact that I owe 3500 with a 30 percent interest rate to fortiva that has already been paid to ideal. I feel like I was set up to not receive treatments. People can't afford to be taken advantage of this way. To make a sale while taking advantage of someone just trying to feel better about themselves is doubly wicked. What should have been something to encourage me to feel my best has turned into a stressful and expensive punishment that I couldn't afford to begin with but was willing to do anyway in order to boost my self esteem and relieve some depression. Shame on you ideal image.
Desired outcome: I would like to cancel my contract with a full refund to Fortiva and not owe ideal any more money. Unless they take off the extra fee that I owe ideal, I cannot afford this. It should have been explained.
Ideal Image
-
Láser hair removal
Ideal image bugged me and harassed me about signing up after only inquiring online! They called 4-5x daily to talk to me .Then once they ran up my credit with inquiries & i paid money towards my service on 08/19/2021 they stopped answering the phone. Screening my calls. I was told I had to wait until October 16,2021 for a refund. i called numerous times after that but to no avail. Months later i have yet to receive a refund. i've been unable to reach anyone since mid november.
Desired outcome: My refund
The complaint has been investigated and resolved to the customer's satisfaction.
Ideal Image
-
Complaint
I signed up for a series of treatments and paid in advance. I followed the recommended preparation for the treatment and only then realized that the prep aggravates a medical condition that I have. I promptly rescheduled the first treatment. After the area healed I tried the prep again and had the same issue recur. I called customer service and they connected me with the national support specialist, filled out the requested questionnaire, and got a note from medical provider describing my health issue and reading for wanting to cancel. My case was cancelled and reopened twice only when I called in multiple times. I have only talked with the support specialist a single time and the person does not respond to phone calls and rarely emails. I have requested an opportunity to completely layout my reasoning and have not been given the chance.
Ideal Image
-
Ultherapy at the Orem Utah Ideal Image center
Ideal image does a poor job of providing professional informed consent about what you should be able to expect from Ultherapy and what you may not be able to expect. The 'sales woman' who signed me up for Ultherapy spoke of it in glowing terms and did not equally share the information that at my age, I may not see the results I was hoping for. Since having the procedure, I've learned that at a certain age Ultherapy will not be highly effective on the neck area, which was my experience. If Ultherapy was not as expensive as it is, I wouldn't have been so frustrated by the sales woman's pitch. Ulthearpy is expensive however, which to me means that providing information about when it may not be effective is crucial to me making an informed decision about spending the amount of money. Instead, I've spent $2,200.00 with no real result at all. If I could do it over again, I would have bypassed the use of Ultherapy and just put the 2200 toward a neck life which would have given me 'actual' results. Ideal Image markets themselves as a 'Med Spa', medical being the operative word. Any true medical procedure that an MD does has to include informed consent, it's required by their ethical code. Ideal Image should provide this information during the 'sales pitch' call, not on the fine print after you've purchases it and are signing documents prior to having the procedure done.
Desired outcome: I think they should refund all or at least part of the $2,200.00 they charged me. Especially given the didn't inform me that I may see no improvement at all.
This review was chosen algorithmically as the most valued customer feedback.
Before I agreed the service I was told I would receive botox on my forehead and corner or my eyes got there they said I only would receive either eye's or forehead I did the eye's which didn't work only made wrinkles under my eyes showed her she just said I'm so sorry but didn't try to fix it. The muscles tone was supposed to be 30 minutes she only did 20...
Read full review
Ideal Image
-
Laser Hair Removal
THEY HIT MY TATTOO THAT WASN'T IN A TREATMENT AREA. They told me to come in and take pictures. I show up, no one know anything about it. They take pictures, I hear nothing. I have to call to find out what's going on, a file was never even started for me. Then instead of doing ANYTHING about it, they said they'll send me a $250 check to cover it. Each time I went was done by a different person in a different way. The cost is absolute robbery, the communication is garbage, and their customer service is a joke.
Desired outcome: I WANT MY FUCKING MONEY BACK TO COVER MY TATTOO REPAIR.
Ideal Image
-
Service
failed keep their promise and can't follow the contact. They have canceled my appointments many times randomly without asking if I can make it or not. They said they have called me, I didn't answer. That's a lie. Also saying the system have sent me email, I didn't confirm the appointment so they canceled it. That's also a lie. The whole plan just got dragged so long, it will cause me can't finish my laser hair removal treatment with satisfaction within the period of time they give. So more likely I'll end up either not getting the results I wanted, or buy more treatments. I felt I'm trapped in this, and being scammed.

I would like a apology from the group who ever respond confirm the appointments and a reasonable explanation why they don't call me or email me each time before the appointments canceled automatically. And refund for my last 3.5 treatment. I want go somewhere els finish my treatment.
I can't finish my treatments within the time frame they give. They cancel my appointments randomly, so I can't finish my appointments. I would like a refund and just done with this company. But they want keep the money, they promised to extend my contract so I can finish my treatments. I accept it. All I want it is to get the results I wanted. But they don't answer my phone call at all, and no email telling me my contract have been extended. I can't make appointment with them, because there is no one can answer my phone calls. So what's the point to extend my contract if they can't provide services as promised? They can extend for another 50 years but not provide any services. I want 38% of the payment refunded. And be done with this company. I want go somewhere actually cares about their customers and finish my treatments.
Ideal Image
-
Steals money
In Nov of 2021 I called in about getting lip fillers again (I did this in May of 2021 with a different place). When talking to the sales lady she was very persuasive and sold me a $1900 dollar package. Brienna Smith was my sales associate I spoke with.

I have been trying to get my money back now for weeks. I never wanted the procedures that the women "upsold" to me. I ended up not going to any appointments and have never even stepped foot in an ideal image clinic.

Speaking with Tyler this morning he informed me that there was no way I could get my money back, and he was the only associate I could talk to. He apparently is the national and regional customer service person, and he said the buck stopped with him.

He ended up hanging up on me because I told him this was F**** ridiculous. This company preys on people with body image issues and works with zero integrity. They have stolen 1900 dollars from me.
Desired outcome: I want my money back.
Ideal Image
-
Cool Sculpting
I recently signed up for Cool Sculpting services though Ideal Image. At the time I was signing up, they had "specials" going on and all in all 16 sessions somehow came out to $6000. I opted to finance this and was comfortable with my decision. Fast forward a few weeks to my first appointment and I go through all the paperwork, the nurse asks me if "there is any chance I'm pregnant ". I state no, as I don't believe there is. My first session was inner thighs. Next session comes about and they ask again, once again I say no. Well, I find out a few weeks later on March 12th, 2022 that I'm unexpectedly pregnant. I reach out to Ideal Image who state that all they can do is pause my membership for 12 months…I'm pregnant for 9 months and it is not recommended you resume procedure for a minimum of 3 months postpartum. Do the math…I then see another "specials" promotion on Facebook and decide to call them out publicly. Immediately someone replies to me and asks that I contact them via email. I do, and 4 days later I get a call saying they are happy to refund me…$800! What?! I received half my services and paid over $6000. How am I only being refunded $800? She says that because of the promotional price I signed up for, this is what I'm entitled to. This is ridiculous and shady business practices. They rush you through the contract process, staying on the phone with you while you sign via DocuSign. They talk to you and keep you distracted. I'm pregnant. I can't receive your service. All I'm asking for is what I didn't receive. I was willing to pay for what I did. I told them I was contacting a lawyer and they immediately sent back a reply with more DocuSign documents in order to process the refund. Nice try.
Desired outcome: Literally just refund me WHAT I'M PAYING. Not a discounted or promotional rate. I was charged $6140.00. This is what I want back. It's really simple.
This review was chosen algorithmically as the most valued customer feedback.
I was contacted after leaving a message regarding UL Therapy and Botox, by the sales person Liza Sandoval and she went into detail about how the treatment would help with my skin on my neck. She discussed that it was a painless procedure that required no downtime and would work great for me. I then paid the $250 fee for the year to get a free treatment and...
Read full review
This review was chosen algorithmically as the most valued customer feedback.
Went on 09/03/2021 for cool sculpting on my inner thighs. The nurse that did it had me sitting in a chair and the device was not able to make full contact. The procedure was very painful and did absolutely nothing. I went back three months later for after pictures and the nurse that took them said there was absolutely no difference and that it should not...
Read full review
Ideal Image
-
You sign contracts that basically say you are gonna get screwed out of a bunch of money if you change your mind about receiving a service
You are made to prepay for services and they will NOT refund you if you change your mind and decide the service is not for you because what you signed when you paid is a contract. Avoid this place at alllll costs they are scammers. The results were not good of what I did not even want to get after having second thoughts. They only care about making money by ripping people off. Please stay away and find a reputable Doctor who performs amazing work and does not basically say " oh you signed a contract you are screwed" to

a huge percentage of their clients. This company has terrible reviews everywhere. AVOiD!
Ideal Image
-
Haven't received all my treatments already I pay for
I opened this account before COVID hit and was From that moment until now my appointments have been cancelled and additional many time we received calls of cancellation my and my sister appointments because provider were sick or wasn't able to see me.due to the pandemic I was never rescheduled within the time frame. Now I have lost out of 10 more sessions each part my body and for sister 10-11 more sessions that I pay for her armpit laser treatments . I do not believe I should be penalized or pay more what I just pay when is something out of my control and we should still have our laser treatment sessions available i trying to speak with the manager via email it been 2 month still haven't received a email I also reach out customer service stated they will reach out to me 4weeks pass and still haven't received any calls. Now I'm not sure if I should have a lawyer to help me with my case.
This review was chosen algorithmically as the most valued customer feedback.
I pre-paid 6 cool sculpting sessions. I went in and had 4 areas treated, leaving a balance of 2. I made an appointment for March 23, but I had to cancel that appointment. I rescheduled that appointment for April 1, 9 days later. When I go in on the 1st, I was told that I could not have the requested area treated because I was just in "last week" and that...
Read full review
Ideal Image
-
Filler in the Nasolabial Folds
I went to get my fillers at the Ideal Image center in Canton Baltimore on 3/29/2022. The young lady who was the Nurse Practitioner injected the filler into the sight after utilizing the alcohol prep wet numerous of times instead of letting it dry before injecting the sight. The sight started burning very badly. She continued to inject the sight. (As a nurse I was taught to let the sight dry completely before injecting, which means not to fan it with your hands or use any guaze) The results of this turned out with me having two large scars with scabs on my face where she injected the fillers. I called and spoke to someone and reported what happened to my face. The staff asked me if I would come in. I stated sure. I came in and the same nurse practitioner who injected the fillers where there along with the regional preceptor. They both saw me and tried to figure out what happen. The regional director states to me that she was going to call corporate to see what avenue they need to take. I stated to them that I have had fillers in the past and never had I had an experience such as this and to me both the NP and the Regional Preceptor did not have a possible solution for me. I asked what is the possible solution or should I contact my attorney? The NP apologized over and over again I stated I understand you apologized but your not the one walking around with your face looking like this. The resolution they came up with was for me to call or come in to follow up for the scabs and marks on my face. I asked them what were they going to do about the marks on my face and they said they were going to write a prescription for bleach cream.I am embarrassed to go anywhere looking like this.
This review was chosen algorithmically as the most valued customer feedback.
I currently am in contact with a representative from Ally Financial regarding a "loan" for a procedure (coolsculpting). Basically, I want my appointment cancelled and the loan to not be processed. I called to check on the process, etc. I have emailed and emailed and the only institution I have received responses from is Ally. Lori was a great...
Read full review
Ideal Image
-
Coolsculpting
Coolsculpting results were minimal, price was higher than competitor. Initially recommended to do six applicators on the first visit and four on the second visit. Compared to Associated Skin Care it looked like a better value, $3795 versus $500 per applicator. At treatment the nurse instead decided on four applicators on the first visit and two on the second. The results were poor. The treatment they wound up choosing was $795 more than what the competitor would have charged. Yet they insisted we had used up the treatments and would have to start over and pay for any additional applicators. I typed and provided this information to give Ideal Image a chance to make it right but received no response.
Ideal Image
-
BBL
I paid $600 for 3 sessions of BBL. After paying this they give me a appt in 3 months. I demanded my money back the minute they took my money. After talking to person to person to person they finally came up with a session at 5pm. How convenient right. They barely touched my skin. The light was way to low and I said this a few times with nothing said back to me. Of course it was a shut me up..

I went again 4 weeks later and yes I could feel the light and my face went thru the process. I went into Cambridge MA and paid $2500 for a HALO procedure my face looked so good after the process ..I have a picture of my beautiful skin BEFORE I went in for my 3rd and final BBL .My face now looks like nothing was done at all. I have no idea what they did but whatever they did to my face looks like the day after my first BBL. I have been fighting with this place for 3 months now and they told me after going back and forth for 3 months they say have a nice rest of your day.Absolute waste of time and plenty of money
Desired outcome: If there is a class action suit I want to be involved.
Ideal Image
-
Purchased cool sculpting. Have not received service.
I purchased cool sculpting prior to Covid. I'm an RN who deals w high risk patients. I've not felt safe to go for my service until now. I called to schedule and am told I can't receive the service I've fully paid for because it's beyond my contract date. There was a life threatening pandemic happening!

I AM LIVID.

I've spent literally years putting my life on hold to keep my cancer pt father in law and my high risk patients safe by NEVER going out besides groceries and gas.

You have my money. I have nothing. No one reached out in any way to say the date was approaching. I will seek legal council should this not be honored.
Desired outcome: Just perform the service I've already paid for.
We are here to help
16 years' experience in successful complaint resolution
Each complaint is handled individually by highly qualified experts
Honest and unbiased reviews
Last but not least, all our services are absolutely free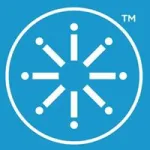 Ideal Image contacts