Hughes Network Systems complaints
610
Hughes Network Systems
-
HughesNet Internet Service
We live in rural NY and HughesNet service is the worst I have ever experienced. The Internet service is throttled from the moment you sign on. Streaming does not work. After less than 1 weekend of attempting to use Internet, we are told we are "over our quota" and then they offer to have us pay more for a short-term token that will allow us to use shoddy Internet for a few more minutes. It's criminal to offer a service that does not work, and that is what HughesNet does. If you have to work from home — forget it. If you have friends or family over — it is an embarrassment because no one can use our Internet. Thank goodness we have Verizon data on our phones; we pay to use a Verizon hotspot because we cannot use our paid-for HughesNet service! Cancellation was painful. After providing us with horrible service, they relish taking a $215.00 early termination fee. Even our HughesNet installer warned us that the service is garbage. But we had no choice at the time. I'd choose NOTHING over HughesNet had I known we would be throwing away $100.00 a month just to pay additionally for a hotspot!
Desired outcome: I would like to be refunded the $215 cancellation fee at the very least. I paid $100 monthly for a service that did not work. I had to pay additionally for a Verizon hotspot service so that I could have Internet. That is insane.
This review was chosen algorithmically as the most valued customer feedback.
I was a customer with hughesnet for 10 years. I always made sure my bill was paid in full on time each month. One day without warning my service was canceled by hughesnet. After calling and speaking with someone from the company. They informed me that they canceled my contract due to a download. Yet, they could not provide me with any further information...
Read full review
Hughes Network Systems
-
Everything not getting service i was promised
I had my install 2 weeks ago. That day i was calling saying my internet is disconnecting nonstop. Ive called and chatted with them constantly almost everyday. My service disconnects and wont load. Ive been hung up on numerous times ive been left on hold when i want to talk to a manager or supervisor 3 times for 30 minutes or more until i am hung up on or realise they are not coming back to talk to me. I am being told they will charge me 125 for someone to come out and find out whats wrong with my service that hasnt worked correctly since day one. I was told last night that my upload and download speed is 0 when its suppost to be 25 thats what hughesnet promised. I was told its either modem or satellite not positioned correctly. Im so stressed im sick from all this. I just want it fixed but im getting to the point that i want to sue
Desired outcome: Fix it please or i want to sue.
Hughes Network Systems
-
Billing Charge
After several years of complaining and problems with the company, I have decided to cancel my service. I have a $400 charge on my account. I have not been able to use the service successfully for a year. They changed out the equipment and left the old dish lying in my yard and refused to come and get it. I also asked them to come and get the new dish. They should be reported to the FCC for claiming to provide a service they are incapable of providing and continue to charge money.
Desired outcome: Please refund and come get the dish installed on my property.
Hughes Network Systems
-
Internet Service with Hughes Net
My mistake was not checking the web before purchasing this service. My internet connections shows that it is a good connection but my devices still buffer before they start and sometimes it doesn't start. I've been a customer since March 11, 2022, and I have contacted them almost everyday nothing has change. I requested to have tech come out, since this product is under warranty for 6 months, and they don't seem to think it necessary. I think I need to consult an attorney, because I also requested for them to come and take that disc off of my roof and they said they don't do that either and if i cancel the service I have to take the radio off the back of the dish. SMH I did complain also to Dish since they referred me to them and they stated that there are a lot of complaints on this service, but when I contacted them in March for the referral they did not tell me that. Some kind of action needs to be done.
Hughes Network Systems
-
Hughes net service
I tried Hughes Net because I thought it was a good service. I was very wrong. Service technician installed service without secured lock on internet connection. Found out about it after calling and complaining about no service. Changed passwords and then internet service showed a secure lock on connection. Never had good service and didn't work majority of time. Finally, got tired of no service and canceled internet service. Mailed internet router back but, still waiting on box for part off of internet satellite. Received a letter from a debt collector lawyer office today (03-28-22) for a charge of 320.00 that I feel should not be changed to me.
Desired outcome: I would like to have fee of 320.00 canceled, an apology and mail me a box to mail back part from internet satellite.
Hughes Network Systems
-
Raising monthly fees
I've had the service for 2years and my monthly bill keeps going with no change in my service plan.ive called several times to find out why my bill keeps going up but have not received any clear answers. As of March 2022 we still are having issues with them raising our monthly bill. We live on a fixed income and Hughes net has priced us out. We have also asked about all these insurance charges which seem to be doubled. We've tried to resolve these issues with them with no luck. So now we have no internet. How hard is it to do the right thing?
Desired outcome: We would like to end the service and I definitely do not want to pay them anymore money other than what would truly be what I owe
This review was chosen algorithmically as the most valued customer feedback.
I installed hughesnet back in 2017. Had the service for over 2 years. Decided to disconnect the service was at a vacation home so I called. No one said a word about returning the equipment. I decided against better judge ment to reactivate was within 30 days of cancelation and was told would have to go on a new contract. I agreed. Later I find out when I go...
Read full review
Hughes Network Systems
-
HughesNet - Billing & Customer Service
I have been getting emails - text messages about being past due and on the verge of my internet services being interrupted. I am being told that it's because I missed a payment in December. NO I DIDN'T. They can't seem to read an invoice - Dec 2021 inv shows I owe $66.59 due on 1/19/2022 - I paid on 1/15/2022 ck#255 - cleared bank on 1/21/22 (I pd $61.59 - because I am being charged $5 for you to mail me an invoice when I go online and print). I do not have auto pay because HughesNet - took $$ out twice and I ended up bouncing checks. I get an email for an invoice dated 1/20/22 showing I owe $133.18 - since my ck#255 crossed in mail of new invoice that would be correct - but since I paid the $61.59, balance is now $71.39 for Jan 20 invoice due 2/19. I paid $61.59 on 2/18/22 ck#259 cleared on 2/25/22 - in the meantime a new invoice came out for $142.98 - but again deduct payment due 2/19 of $61.59 balance is $81.39 and this is not due until 3/20/22 then a new bill will come out - SO SINCE THE $81.39 IS NOT DUE YET WHY WHY WHY AM I GETTING EMAILS AND TEXT MESSAGES. YOU ARE NOT READING INVOICE THAT STARTED OUT AS CURRENT AND YOU TAKING $$ OUT SO NOW WE ARE SENDING CHECK VS ONLINE PAYMENT SO THEY ARE CROSSING IN MAIL - YOU NEED TO CLEAR THIS UP. I AM NOT PAST DUE!
Desired outcome: I want my account to reflect current as it is not due until 3/20 and I will not pay you $5 for an invoice charge - I did this because you've taken $$ out of my account more than you should have.
Hughes Network Systems
-
tech support
very rude, I have to call every other month to get my high speed internet reset from 1.3%. When we call we get individuals who are very dismissive and do not help, they put us on hold and pass us to other customer service reps telling us they are giving our call to a supervisor when in fact we get the very first person that we have already spoken to. date was 03/08/2022 at 9:00 pm I finally got off the phone at 11:00 pm and the internet was still not fast.
Desired outcome: I would like to have a better system installed one that actually has high speed and does not bog down
Hughes Network Systems
-
Put the 422$ back in my bank account like they should have already.
I purchased an internet connection from them in November. It didn't work from the start. I was on the phone with them daily because of buffering. That is poor or no connection to my TV. They kept promising to fix the problem. Even increasing me from a 60 $ plan to a 90 $ 50GB plan. That didn't work either. Eventually I had exceeded the 30 day warranty and they still hadn't fixed the problem. Now they are charging me a 422 $ early termination fee. They are supposed to be a "Satisfied or money back guarantee" company. I am asking for recourse in this matter.
This review was chosen algorithmically as the most valued customer feedback.
In June of 2019 I called Hughesnet to up grade my service as I was unable to stream live broadcasts. They told me that I had 4G and need 5g and it would cost about $18/mth more. So we set up an appointment. They sent out an independent contractor to put a new dish on, aim it to the satellite and install a new 5G modem. They did this, I was at work and left...
Read full review
Hughes Network Systems
-
Internet
HUGHES NET INTERNET  1/17/2022

On 1/6/22  I called 256-626-2481. I spoke to Melvin who said I could get the next day's install if I paid $69.99 now so that unfreezing my credit would not be necessary.  I agreed and was told the monthly bill would be $49.99.  This was the extent of our conversation other than taking my name, address and credit card number. I was signed on a Business Account...not Residential as wanted. Order#11863478

1/7/22  Installation was completed by a man named Jeff ph 256-626-2481.  Jeff connected my TV to the 5g and explained that the buffing was normal while the router set itself up and that would go away after 24 hours.  It did not go away.  

 The following days I called every day to fix the problem 1/8/22 through 1/15/22 I called Hughes Net at 866-347-3292 and spoke to John, who after trying to help me sent me to Eric, who sent me to Christina, who sent me to Bryan, Krissy, David and finally talked to Kim.  At this point I wanted to Terminate this contract.  Kim pointed out that by getting the business deal by mistake was a great thing and I should try to keep it. The Speedtest by Ookla averaged 1.67 Download and .07 Upload.  TV and computer indicated my internet service was too slow.

1/14/22 I called 888-667-5537 I spoke to Cynthia in Customer Care to Terminate she said the Termination Fee would be $810.00 I said I would send the equipment back she said  no do not return, dispose of myself but indicated she could reduce the Fee by $200.00 issued case number 143228341, account #19979094.  This was Not acceptable to me.

I called Hughes Net Corporate Office at 301-428-5500. Spoke to David who was exasperated with the connection and with me...which, by the way, was through their Hughes Net system.  Finally shouted if I would open an Residential Account, have the new system installed then cancel the Business Account, that I had not asked for in the first place...that they may waive the fee.  I tried doing this. I was left on hold an extended period of time in excess of 30 mins finally talked with Customer Service, Christina who told me to hold for Business again she told me to ask if the Termination Fee  would be removed and would I get a credit for the $69.99 if I order a Residential service...I was sent to someone else who didn't know.

By 1/14/22  I have called every number listed I could find for Hughes Net to terminate this account, more than I have listed here, I spoke with more Reps than I have written down. Finally on 1/15/22

at 10:46 am I called Hughes Net again and spoke to Alex who passed me off to Luis. I was on the phone with Luis as he tried numerous ways to boost my router. I was on the phone with him until 5:00

pm when he had exhausted all possibilities and assigned me case #143250469. Luis said Hughes Net was unable to service my location with adequate service and that I would have to call Monday the 17th to Terminate my Account and the Termination fee should be removed by supplying the ticket #143250469. Luis said the Business Account Service Center was closed on Sunday and had already closed for the day on the 15th.

I called Hughes Net today, Monday the 17th...I got Alex again at 10:00 at 888-667-5537.  Alex said he found the ticket #143250469 and he would Terminate my Account but I would owe the $810.00 and no refund of the $69.99. I disputed what he told me so I was put on hold again.  He returned, said they would reduce the Termination Fee by 50% but would not refund the $69.99.  I feel they owe  me for what they put me through and false advertising.  I was not aware of the traps their company put people through...I am sure I'm not the only one.       .
Desired outcome: Please refund all of my money $879.99
Update to the above Claim...Hughes Net charged even more than they said

Charged account on 2/7/22

$871.27 in addition to $69.99 they owe me $941.26
Hughes Network Systems
-
Internet access
I canceled my service after 2 months due to extremely slow service. I was informed that every customer is signed up for a 24 month commitment, and that I would be charged a $400 early termination fee. I asked about long term commitments when I signed up, and was told that I did not have to commit to a long term contract. There was also nothing noted about this on the website, or on my confirmation email.
Desired outcome: I want this fee waived.
Hughes Network Systems
-
Unresolved issue: satellite installation/poor customer service
HUGHES NET
I am a new customer and sad to see Consolidated Communications was not able to continue to service our area after our renters left our home. Unfortunately, for me and I am sure several other unhappy customers, they are the only option.
We had better customer and internet service on a remote island in Alaska! The issues below are STILL unresolved after 2 ½ months, since establishing with Hughes.
We established service for internet in early October 2021. Since then, Hughes has been HORRIBLE to work with. Poor customer service, sloppy work, unreturned calls and poor internet service. I have spent more than 40 hours trying to have Hughes and their installer COLD River Communications) do the right thing.
Hopefully this will save someone else the headache we have gone through.
We had equipment installed on 10/21/2021. The installer was Ethan from Cold River Communications. (I would highly suggest not working with them due to their poor, sloppy, and unprofessional work ethic).
The equipment was not installed in the correct place. I was unable to go outside and check their work as I had a severe ankle break. My fiancé came home and said it was not installed where we wanted it, as it was in direct view of the water out our window.
Called Hughes Net again to schedule a tech to install in the correct place, as he did not check with us the first time.
10/28/21
He came and moved the satellite to where my fiancé wanted it installed.
ISSUES: 8 ft cable not buried- SAFETY RISK
Old cement from improper install and bucket he borrowed thrown on lawn
Cable from satellite had 1 zip tie- blowing/flapping in wind
This is an example of sloppy and lazy work, reflecting on his company as well as Hughes net. Unprofessional. As I have an ankle injury, I was not able to go outside and make sure the work was done neatly and correctly.
Called Hughes again to have this issue made right. Per my request, I did not want the same install tech. I was unaware that this company is owned and run by 2 brothers. (CONFLICT OF INTEREST)
11/19/2021, Ethan's Brother Zach arrived to clean up their mess and bury the 8 ft of cord that was exposed. Only the cord was buried, cement and bucket left on my lawn, cable from satellite to base still not secured. Wire thrown against my house.
11/12/21
Spoke to Customer service-Tesha. I found I was charged $125 for this corrected re-install. I should not have been charged as this was done within 30 days of being a new customer.
2 case numbers for this call: 141-953-447, 142-056-506.
We told Tesha of our issue and she escalated this to the POST INSTALL DEPT and said someone would get back to us with in 3 days. I happened to miss these calls as I was unable to get to the phone quick enough, however I called back the number left on my voice mail and got a customer service tech in another country. As NO ONE contacted me from Post Install, I again had to follow up again with Hughes Net.
11/16/21 spoke to Reuben was this case escalated again. I was told someone would contact me within 24H. NO one called me back.
11/17/21 Spoke with Teres James
Stated he would transfer me to Post Install. He did not, I was transferred to another customer service tech, named Stephanie. She stated she would re-escalate this case, "re-opening it" I was told someone from Post Install would contact me within 3-5 days. No one did.
11/21/21 Spoke with Janella in South America
Case # 142-125-702
Asked Janella to read back our complaint, she refused to verify.
I was transferred to a supervisor. I was told my case was not documented correctly.
11/21/21 Called back spoke to Ceasar in Mexico.
Case # 142-12-6565
Was told I would be charged $125 to bury the 8 ft of cable
Transferred to supervisor, Van.
Was given credit for $125 (should have been no charge as it was within 30 days of establishing with this horrible company)
This same issue again re-escalated and forwarded to Post Install. Please not that a customer is UNABLE to contact Post Install directly.
Was told they would contact me within 2-3days. They again, did not.
11/25/21 called 5 times in order to get someone in the US. Spoke to Sally Jo in AZ.
Stated nothing was written under one of the previous case numbers.
Case # 142-212-2220
Transferred to another supervisor-Eric Harvey
Informed me that Cold River is run by 2 brothers.
Told me to call this company in regard to this complaint, if no one returned my call that Hughes net would step in and reach out to the distributor and resolve this issue.
Eric stated he would follow up by the next Sun/Mon. He did not follow up.
12/06/21 Spoke to Chris in TX.
Case RE-ESCALTED AGAIN
Told I would receive a call from Post Install within 3-5 days. NO CALL BACK
Transferred to Angel, another supervisor. On hold a very long time, with no updates. I was left hanging.
Was told Case # 142-406-826 was not escalated correctly (Veronica 11/14/21)
He stated he got his manager involved.
NO CALL BACK from Post Install
12/10/21 Spoke to Denitra
The supervisor did NOT want to speak to me, however, I insisted. I was told there was nothing she could do.
I was told a MANAGER would call me back within 4 hrs. NO CALL BACK
12/10/2021 Spoke to Pamela as, AGAIN, I did not get a call back when I was told I would.
Case # 142-519-052
Transferred to supervisor in Mexico. Named Jessie
She was very patronizing and argumentive and I was told management does not get involved with issues that have not been resolved and that management is for administrative issues.
Placed ALERT on case.
Stated I would receive a call by mon. as that would be the 5th day.
NO CALL BACK
12/14/21 Spoke with Bachus South America
Case # 142-593-034
Told nothing could be done
Transferred to supervisor, named Veronica
Condescending, spoke over me, did not listen
Case re-escalated. Stated she would follow up Thursday.
Stated she emailed Sergio in Post Install and someone would get back to me within 3 days
She ended up being understanding
12/16/21 Raina Benic- Supervisor of Post Install finally followed up
She sent request that Cold River Communications follow up with me
Stated a report was made to distributor in regard to complaints of poor, sloppy work
Was not able to tell me who the distributor is.
Told her that NO ONE FROM POST INSTALL HAS FOLLOWED UP WITH ME FOR 2 MONTHS IN REGARD TO A PROBLEM THAT COULD HAVE BEEN FIXED WITHIN 20 MINUTES BY THE POST INSTALL TECH IF THE JOB WAS DONE PROFESSIONALLY AND DONE RIGHT!
Stated that she or Vincent (supervisors of Post Install) would follow up with me
Within the week. NO ONE CALLED ME BACK
THIS ISSUE IS STILL UNRESOLVED!
Desired outcome: Debris taken away, cleaned up and credit to account
Hughes Network Systems
-
Internet services
This goes to the original complaint the same thing happened to us back in 2012. And they continue to take money out until we close the account and started a new one. We have problems after 3 days. And try to cancel but couldn't because then we was told that we only had 24 hours to cancel services. Even though at the time we were told 14 days. I made a post about them on Facebook and my post was reported so I in the repost it again just to be in Facebook jail.
Desired outcome: My desired outcome is all the money they took plus pain and suffering and the inconvenience of overdrafting our account I'll have to pay the overdraft fee as well
Hughes Network Systems
-
Satellite services for internet
I have been hung up on more than once (even recorded.) This complany hates accountability and integrity. Because of the upload speeds I have been unable to continue teaching during the pandemic. I resigned from my public school position and cannot use the internet to teach virtually due to upload times being inadequate. The customer service is horrid. I have been on hold at least 5 hours in the 18 months I've had the service. The straw that broke the camel's back was after almost two hours and an anxiety pill later, I was hung up on again without being given any information about corporate's number, Alexander operator 241238 out of Houston, TX, hung up on me.
Desired outcome: Compensation for lost work and time on hold, retraining of employees, and the corporation as a whole having a lesson on integrity mattering.
Hughes Network Systems
-
Internet speed
I have Dish and all there movie channels, I also have Hughes net we try to watch movies and all it does is buffer for 10 to 15 minutes then plays about 10 seconds of the movie then buffers all over again. I called dish they came and upgraded everything with new reciever everything, they told us that our speed is not fast enough from hughes net to watch these movies. I called Hughes net and they sent a new modem after spending 3 hours on the phone with 3 different people it still does the same thing, I ask them to send someone to my house to get this going and that was a week ago and several phone call later. I call and they keep telling me to connect with my computer, and have the TV going and talking on the phone and they will not let me ask a question they just keep on talking and confuse you even more, all I ask was send some one to my home and get this fixed and they refuse to do that
Desired outcome: Someone come here to my home and fix this, I,m paying 30 dollars a month to watch movies and can,t
Just want someone from hughes net to come fix there problem.
Hughes Network Systems
-
Internet
These people lock my service and said the credit card I use too pay my bill was not mind I lost my old credit card so I use a new one I had to fax bank statements letting them know it was me but it been a whole month I did hear anything back I call a thousand time they all tell me it will be 3 to 5 business days I told them I have kids in school and I need internet This is sad
Hughes Network Systems
-
No internet
Dear Sir,

On November 4, 2021 I had Hughesnet installed in my home. On November 6, 2021 the internet went down. I called around November 10, 2021 and we went through all the steps to get the internet up and running, but to no avail. I was told that December 16, 2021 was the earliest that I could get service. I informed them that this was unexceptable. I told them to figure out something and call me back (which they never did) I called around November 16, 2021 and was on the phone for over three hours. I informed them that if someone was not out on November 19th or 26th I would cancel my contract. A gentleman came on November 27, 2021. He did everything he could and still had no internet. I left Visat for Hughes, also I had Hughes around eight years ago.
I received an email stating that my bill was generated. I called November 29, 2021 and was told I would have to pay for the internet even though I did not have internet for the whole month and that once it was back on I would be credited. I cancelled my account with Hughesnet. I was on the phone for an hour and a half.
I have not had such terrible customer service with an internet company. I have to repeat things three to four times. When I asked to speak with a representative in the USA I was told that was not possible. Your customer service is terrible, I am really disapointed.

Susan Brewer
369 Crosby Heights
Waltham, VT 05491
Desired outcome: I want internet and a discount for six months for the terrible customer service
We are here to help
16 years' experience in successful complaint resolution
Each complaint is handled individually by highly qualified experts
Honest and unbiased reviews
Last but not least, all our services are absolutely free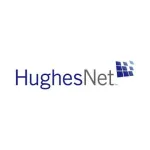 Hughes Network Systems contacts