Hoobly
-
I am being harassed by another member from hobbly
I am being harassed and threatened by another member of hobbly.

Telling me her son is a deputy with the ashland police department and other family members are also in the police department and is threatening me for selling my rabbits. I have screen shots of everything her member user name is Atf22.

I feel very threatened by her. She has been contacting me on alot of my post for about a month now

She has now threatened me with members of the police department giving out names of detectives. I thought this site was safe ive been a member for over 7 years.
Desired outcome: I would like her removed from hobbly or at the least unable to contact me.Im about to file a police report
Hoobly
-
Puppy for sale
Kerit64 a member for 4 months on Hoobly sold us a Chinese Crested puppy on June 11th 2022 and had a pet transport company contact us to arrange live transport. Yes, I know but that is what happens when you think with your heart rather than your head. They will not respond to texts or calls anymore. They scammed us on the sale and the 'transport company' scammed us on extra fees. Do not buy from this seller!
Desired outcome: All sales and shipping monies returned.
Hoobly
-
Pet's
I'm a paid customer I paid with Bitcoin my ad was always renewed by hoobly now who bleed changed it to where my ad is not renewed and I'm getting almost zero views I paid $24 a month to have zero views I might as well put a sign out in front of my house that's not fair it's not right to collect that money the only way I can renew is to delete my ad and then reinstate it and on my package that I have I'm only allowed 25 ads if I delete my ad every day to put it Forward I won't even get my full month in it's not fare
Desired outcome: I want hoobly to start refreshing my ads like they used to the beginning of 5/1/22
Hoobly
-
Pet scammer
Account by the name of davisbreeding13 posted an ad about toy poodles for $500 with a deposit of $250 I will admit I was not careful in giving a deposit but after the seller received a deposit of $125 on their cash app by the name $snowflake0517 under raemarie @8:37pm on April 26,2022 and the remainder deposit of $125 on April 27th 2022 @6:06 pm, then communication stopped all together no response either.After they received deposit there has been no other activity on that account.
Desired outcome: I know I probably will not receive my deposit back but I want that account flagged and removed so they can't scam anyone else.
Hoobly
-
Purchased sick puppy
Puppies being sold in dearborn heights and surrounding areas..sellers name is puppychower and joesalsmoney1 .

I am not the only one and I have proof.

Puppies have distemper, coccidia , giardia .

Puppies ages are incorrect . Mine was 5 weeks old sold as a 8 week old.

My " 8" week old akc german shepherd weighed 3.4 pounds that's THREE POUNDS.

This guy is purchasing Puppies from a amish puppymill out of state and selling them here.

My pup was purchased Feb 13 2022 with Akc papers.
Desired outcome: I want this guy stopped , puppies have died that came from him.Puppies require extensive vet care. He needs to be held responsible for being a fraud and knowingly selling sick pets to unexpected families.
This review was chosen algorithmically as the most valued customer feedback.
I received a message from sb33 even though it looked fishy from a brand new account and broken english I still responded and thos is the response I got… Hi Seller I'm okay with the price, payment will be sent to you which will be in form of a United States Postal Service Money Order or Cashiers Check, it'll be mailed through the courier service and I will...
Read full review of Hoobly
Hoobly
-
ransom221
This is the username the person was using saying they had puppies for sale. When I gave my phone number up they said puppy sold email this person so I did and they wanted all this information before I could even talk about the so called dog sent weird pictures and said they were in Hawaii

Only was member for 15 days and now they have my email as well just concerned

Conversation added in photos
Hoobly
-
Account trying to scam seller
Hi, this account " b70 " inquired about one of our puppies this morning. I noticed the broken English, but still remained professional and replayed to their inquiry. They gave me the email

[email protected]

This is their final reply to me the seller

" Hi Seller

I'm okay with the price, payment will be sent to you which will be in form of a United States Postal Service Money Order or Cashiers Check, it'll be mailed through the courier service and i will also arrange for a shipping agent to come for the pick up right after payment is delivered. I'll like you to hold on it for this time frame and disregard any other inquiries.

The information below would be needed to send out the payment:

1. Full Name (to be written on the check)

2. Delivery Address where the check will be delivered

3. Text phone number (for quicker and better communication)

I'm hearing impaired the only way I communicate is via email and text message i hope that's okay by you, Am traveling very soon but i intend to send the payment before my departure so you should consider me your buyer,however I'm still trying to get in touch with the shipping agent who would be responsible for the pick up and delivery to my new resident,he's an interstate shipping agent and could be anywhere in the country now but if i don't get a hold of him before my departure I would be compelled to include his fee to the payment that would be sent to you,when i get a hold of him he'll provide his information of how you can get his fee to him.

Hope to read back from you soon so that I can proceed with the payment asap...okay

Thanks "
Desired outcome: Delete their scamming account
Hoobly
-
Puppy scam
Her ad is in quotes below. She advertised 8 wk old golden retriever puppies on Craiglists in Windermere, FL (Orlando area) and on Hoobly in Tampa, FL. They are $1,000 with a $300 deposit. This is a complete scam, there are no puppies. We gave a $300 deposit and went to pick up our puppy on March, 5, 2022, and the lady that answered the door said we were the third group to show up looking for a golden retriever puppy and that there are no puppies there and she is not Morgan Waterman, and unfortunately it is a scam. DO NOT purchase anything from this person, she will ask for PayPal; she is a pathetic criminal and this will all catch up with her. THIS IS HER AD:

"Litter of Golden Retriever Puppies ready the beginning of March

We are family owned, so puppies will have great temperaments. They will be used to lots of kiddo love and other animals.

Mom and dad are here and have been forever loved by my family since 8 weeks. They love the water, boats and dog parks. They are super healthy.

Please contact me at (352) 900-9466 for more info and pictures."
Hoobly
-
Hoobly user Starlight82
This lady is an absolute scammer. She advertised yorkie puppies on hoobly from the Kissimmee FL area and when i contacted her she said she had multiple people interested and needed a deposit. I asked for photos of the puppy with my name on a piece of paper next to it to confirm the puppy was real, she sent the photo so i sent her $400. I later was able to tell the photo had been photoshopped. I asked for more photos of the puppy as i grew suspicious and she sent me pictures of a completely different puppy. When i let her know about my suspicions she was SO FOUL, rude, degrading, name calling etc. I kept asking for my money back and she kept saying she would send it in a few days, and then a few more days, and then j got blocked. I dont understand how someone can be so horrible and take peoples money. Keep an eye out for her
This review was chosen algorithmically as the most valued customer feedback.
Starlight82 in the Florida Area is a Puppy Scammer who has been stealing money from buyers for about four years that I know of. I recently Lost $800 to this person. She set up a temporary Hoobly Ad so she could advertise in Toledo Ohio. She has had my money since the beginning of January. I caught on to her deception when her stories didn't match up so I...
Read full review of Hoobly
This review was chosen algorithmically as the most valued customer feedback.
A person on hoobly had an add stating she was looking for a small dog and was willing to pay up to 400 dollars. Her hoobly name is doggiegirl3. I initiated a conversation with her both on the hoobly site and also a few personal text messages per cell phone because I had a small shih tzu I was re homing. After communicating a few times with her, I didn't...
Read full review of Hoobly
Hoobly
-
Gorgeouspuppies71
Do not purchase from Suzy Ramirez. Her advertisement ensured green eyes on my yorkiepoo, and when I picked up the puppy, they were not.

My little fur baby stunk so severely I couldn't give her back.

I contacted Suzy, and she wouldn't respond. She is a scammer. Don't trust her. Her cell number is 336-262-6428.

Dates:

September 13th - Initial contact

September 16th - Sent hard to see pictures, see image.

September 18th - Picked her up, see image.
Desired outcome: I contacted her via cell and she won't respond.
Hoobly
-
Austinfranco user is a scam
Do not buy any puppies from a person under the user Austinfranco. She is a scammer she also goes by Belinda Willingham which is fake name. She is advertising yorkie and pit bull puppies. Her phone is a VoIP phone so it will always have different numbers and she wants a deposit through cash app. Her address is not her home. This person is a total scammer!
Desired outcome: I don't want any one to get scammed
Hoobly
-
Yorkie puppy
I was talking with a women who said her name was Belinda Willingham not really her name. Her phone number is 734-833-6986, she says she lives in Grand Rapids which is also mot true. She will ask for money don't give her anything. I investigated her and she is a scam! Her phone is a voip Phone which is through computers and she can change her number. Everything about her is not real! Also goes by austinfranco for messages.
Desired outcome: That know one gets scammed
Hoobly
-
A bird who died from a genetic defect from a breeder
I foolishly sent my husband to pick up two conures that were quite expensive. Beautiful birds, inseparable, but the "breeder" wrote that she would give me a break on the second because she had, quote, TOO MANY BIRDS. I think there was fighting and underfeeding, but ours were loving and the older one was a beautiful caretaker of the younger one, very protective. Well, cut to the chase: husband returned without any papers with even so much as dates of births, where raised, the breeders name (she claimed both were DNA tested females, and they may have been that). When I tried by cell phone and hoobly to contact her, no results. Less than a year after getting the birds, the older one's beak suddenly grew, too long and too weak. We were watching if it affected her habits, and she had a slewed beak (was still trying to feed all day) and seemed healthy and active, but suddenly seemed to have a wheeze -- I imagined the twist of the beak was affecting her breathing. And when we were about to take her to the vet's she suddenly died, in my arms. So a) why is this site not vetting its sellers? b) why can you not make sure they can be contacted? I would NEVER go to Hoobly and please, do not buy an animal from this site.
Desired outcome: return of our money for the older bird
Hoobly
-
Unable to post picture on AD. No way to contact Hoobly :(
Hello.
I have used Hoobly for years to advertise my kittens and pups.
I have tried the last few days to post a AD and have been unable to post pictures.
There is no way to contact them thru website. No email contact, the phone numbers you have listed on your site do not work

There are very few places (websites) where us reputable breeders of animals can post our dogs/cats for sale.

As such, it is very, very important that this is resolved
Desired outcome: Being able to post AD with pictures
Hoobly
-
Pet / Animal Deception
December 7, 2021 - Client: Pugslove in Pleasant Garden, North Carolina. Contacted Pugslove on Sunday December 5 regarding a pug puppy advertised for $700. Shelly was the name of the responding person and she has a website Paradise of Pugs. She indicated she would be willing to drive the pug to my home so she could see where the 4month old puppy would be living. I thought this was odd, but okay if that is what she wanted. We agreed I would like to buy the pug puppy and she could deliver the pug to my home. I would send my home address as soon as she contacted me on Tuesday morning (Dec. 7) to confirm the time to meet on Tuesday afternoon. Apparently she sold the puppy to someone else and never bothered to let me know. We have been waiting all day for the new pug puppy to arrive but no text or call came from Shelly. She deceived me. I know there are a lot of scammers out there... so I understand what has happened and there is no monetary loss. I just wanted to let you know she is not an honest person or any one with integrity. (I have all the correspondence printed out, but I don't think there is any sense in sending this as she has already gotten away with this issue. Thank you.
Desired outcome: Just to have her account marked with person who deceives and is not completely honest.
Hoobly
-
Scammer - pup11se
This person sold my brother a very I'll puppy. She had parvo! The first night they got her she was having difficulty breathing and after taking her to the vet they diagnosed her and she passed away, they only had her for 1 week! They are heartbroken since she was their baby and this man knowingly sold a sick puppy then blocked their number or had a throw away phone. Beware!
Desired outcome: Ban pup11se
Hoobly
-
Hoobly is not allowing me to post my ads
Everytime I log into my account on hoobly and go to post a ad it pops up saying hoobly is unable to handle this request. It has been doing this since yesterday it just keeps saying the samething my mother also tried to post on her account and it is doing the samething it is not allowing people to post ads for some reason. It's also upsetting that when something like this happens it's hardly a way to get in contact with hoobly to let them know of the problem I been googling like crazy to try and find a way to contact hoobly. I just hope that this is seen and the problem gets resolved
Desired outcome: Hoobly to fix it so I can post my ad
We are here to help
16 years' experience in successful complaint resolution
Each complaint is handled individually by highly qualified experts
Honest and unbiased reviews
Last but not least, all our services are absolutely free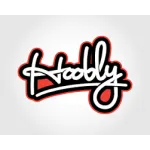 Hoobly contacts