Homechoice complaints
281
Homechoice
-
Not provided account balance statement
Yesterday 02/07/2020 me Mrs Kamwi Precious Mbuywana/Homechoice Acc no [protected], asked my husband Mr Kamwi Songiso Chrispin to email you requesting my statement balance to be emailed to email address:- [protected]@postfin.com.na. Today is 03/07/2020 no statement received, what type of services is this? I dont have access to the link you provided on your website to draw my statement. My contact no +[protected].
Homechoice
-
Stock ordered
I placed order 7 june. They promise delivery 7 day 14 day at most. Its 3 july, today. They gave me tracking number pfs59502590 and tell me to follow up with fast and furious courier direct. This courier cannot tell me where my delivery is and when I will get delivery and last information on their website is 10 june.

I want a credit and refund as it looks like courier has lost my parcel but home choice told me they wont credit me until I give them the item im not getting? So if I never get the delivery I never get my money back either?

I want my money back
Homechoice
-
Very late order
Good day,

I hate the fact that home choice customer service department is not answering my calls anymore. I've been waiting for my order for over a month now. When I enquire about about this, they tell me that I should give them a week since my order has been dispatched (dispatch date: 20 may 2020). Weeks have passed by and I get excuses. Recieved a. Statement to pay this month end, but how do I pay for something that I do not have?

This is a pathetic service and I regret placing an order with hc. I hope this matter will be fixed soon or I will cancel my order.

Regards,
A dissatisfied customer
Homechoice
-
I bough blankets from homechoice and paid but never received the blankets
My Name is Joyce Sedio with Reference number ([protected]) Cell Number [protected] or [protected], I bought blankets from home choice a month ago, I was told that they will be delivered within 14 days but never received them. I made some calls and told them that they will be delivered again in 14 days, I waited and received nothing until now.

My concern is that:
There is no communication from home choice,
When I call customer service, they don't care when they are assisting. they cannot even explain where are the things I have bought.
I am not even sure if people I was dealing with are legit, if they are legit were are the things I ordered and paid for

I regret that I bought blankets from home choice and I cannot buy again from home choice.
I will also tell people about what home choice is doing.
Homechoice
-
Goods delivery
I have bought items on the 9th May and since today I haven't received my parcel and worse it is cash items. I have been phoning and requesting to speak to the team leader but I am told she is either busy or they will ask to call me back. I haven't receive any call from her. My money is gone and is it fair that I have to run around after them or the courier company. I did buy the items via their courier company, follow up needs to be done on Homechoice side, I paid them. I am really frustrated. I don't see myself ever dealing with this people. The time they invest to make all these ads, they should take some of the time and invest on customer service because even their consultants they are only focussing on making sales the rest does not matter to them. No knowing that it all starts with a good service then the rest will easily take its course.

[protected]
Homechoice
-
Kettle and toaster
A lady called in some time last year in June to sell me a kettle and toaster which was supposed to be "on special" for R 600 and she advised that an additional R 100 will be added to my existing installment. To my surprise every month when I receive my amount due via sms the amount is much too high than expected. I then went into a branch in Maponya mall to make a payment enquiry and I was told that the actually price for the kettle and toaster I took was actually R 1500 and not R 600. This is very appalling because according to me I would be finished with the installment but Im still owing R1500 and this very appalling and inconvenient for me.
Homechoice
-
Account not able to be closed
Hi,

I keep requesting via email to have my account closed and no response. Then I called and customer service said the account cannot be closed but I can have a paid up letter. I have requested a payment letter a few times on my account and every time I get the email the attachment wont open. This advisor sent me the same email with an attachment that doesn't open.

When I asked for home choice to be taken off my credit score they said I need to contact the credit board.

I am not happy about this how can they not be able to close an account and send a proper letter showing I am paid up?
This review was chosen algorithmically as the most valued customer feedback.
Ive made contact with miss dube on facebook for a home choice account, she then whatsapp me, ive submitted all my details and so on, and she said to me that I will have an aswer in 24 hours to see if I were approved or not. Till today I didn't get any answer or what so ever from her, I did whatsapp her on the 13th of march, and again 2 times on the 28th of...
Read full review of Homechoice
This review was chosen algorithmically as the most valued customer feedback.
In 2016 I wasnt paying home choice as we agreed I will skip some months without paying, they took me to their attoneys and I paid my account to zero zero and now I have been trying to take a loan with my bank to only find that you have blacklisted my name. May I kindly ask my name to be deleted, so that my life and kids life can be back to normall. Thank...
Read full review of Homechoice
Homechoice
-
Wrong order (plate)
During the month of October 2019 I received the wrong order (plate) from Home choice. I then took it back to the Post Office without being aware that I must pay the transport. During the Month of January 2020 I receive the call from Post Office that I must pay the transporting cost and I have paid. In February 2020 I received the message via cellphone from Collection Agencies and I then provide the proof of payment and Police declaration. my account number is : [protected]. I have been calling the collection agencies but apparently, they are waiting Home choice to close the file. My house is flooded and I want the Bank to rebuild it but Home choice is delaying all process to came back to me or close the file. Please help me. my contact :[protected]
Homechoice
-
Sending statements to my home address for unknown person
I am receiving accounts for a M Mathe account [protected] at my home address. How is this even possible to open an account for someone without proof of address, which you definitely could not have checked? I want this STOPPED IMMEDIATELY!
Phone your client and get the correct address but stop sending statements to my address. It is totally unacceptable with all the measurements in place nowadays that you send statements to incorrect addresses. This account is in arrears as well so sort this out with your client but stop using my address!
This review was chosen algorithmically as the most valued customer feedback.
Fridge combo was delivered to me on 26 Feb 2020. After inspecting the items, I found some defects on the units. I immediately called Homechoice to inform them about my findings, whereby I was informed that Hisense would be contacted to send a service tech to inspect the items. This would take merely 7 working days. When contacting Homechoice a second time...
Read full review of Homechoice
This review was chosen algorithmically as the most valued customer feedback.
I precious mareane kindly request an urgent assistance regarding an order that I placed (order no. [protected]) which it's a welcome little one sets (product code is 195477). Today I received the delivery when I opened the package I only found the 1. 2-piece mommy/nappy backpack 2. 3-way signature baby carrier) only and no 1. 2-piece zoo baby blanket with...
Read full review of Homechoice
Homechoice
-
a damage return / exchange, and a wrong item received
Hi good day my name is Angela Boggenpoel ID no [protected], I purchased a tent and unfortunately got damaged I sent item back and ticked box where I selected item to be replaced, secondly i received the wrong item and that i selected to be returned to my account, i been receiving calls for payment but nobody getting back to my replacement for damaged item, as i said i want the item that was wrongfully added to my account to be taken off from my balance and they said il get statement for proof I received nothing. I am now tired of speaking to different people and explaining my story and nobody is sorting this matter out.
Homechoice
-
restonic bed
I bought a bed 4 months ago, its buy now and pay in Feb.. Its a Restonic bed for people with back problems.. We didn't even sleep in this bed for 2 months and then it started to make noices, like springs that want to pop out...the one side of this is a hole in and the other side up.. How is that possible. I send a email they gave me a reg nr. With no feedback or people caming out to investigate..Then when I phoned back they said the case was close..The next lady reopen the case because Restonic's people need to came and do n check... No one phone or came to my house.. I really hope this complain will help if not I will not pay this bed at all.
2 winter place, Belhar
Homechoice
-
wrong delivery
I make an order on September 2019 and i did not received it whey i call homechoice they said they delivered it to Zethu which is am not zethu they deliver to the wrong customer, they told me to fill the dispute form i did that, they continue to deduct in my account i called them again they said i must submit the affidavid i did that again they continue deducting. I dont knw what must i do because i told them i did not receive any thing .
GNH MTHEMBU
[protected]
Homechoice
-
an agent
I'm very disappointed this month. I receive a call from the lady on the 23rd Dec ordering me to make payment before I finish my bonus and she was so rude. I mean every month I do receive a statement of my account and it has a due date payment. I don't need someone calling me so rude ordering me to make payment as if I'm a bad payer or she knows my bank balance
This review was chosen algorithmically as the most valued customer feedback.
I ordered layelle 22 piece comforter king size which was on special at R4199, and I chose the R478 installment for 12 months, the order was delivered, but the invoice is R5399. That's not what we agreed on, I contacted them, they promised to change that in 48 hours, it was on the 14th of December 2019 when I received the order and I complained immediately...
Read full review of Homechoice
Homechoice
-
pots
Hi, I bought pots from home choice and the lady said they are r1999 and I asked are there any other fees added she said no I will pay r177 per month, when the pots arrived the statement said my opening balance is r2400 and some change because of delivery and what do ever ok I understood now tbey sent me statements to pay r200 and some change, so I have paid for r400 and some change but my statement is written that my balance is r2300 when I enquired from the lady she says no my opening balance was r2800 no please I can't they must take their pots I have not used them and I heard bought them for display..
Homechoice
-
nuisance telemarketing
I'm sick and tired of the endless calls from homechoice. I'm at a point where I just want to close the account. I don't know if they think we are switchboard operators or what. We also have jobs and it's really getting in line with our jobs that we constantly have to be on our phones answering the same thing over and over. Just today my phone rang 3 times in a meeting and my boss even asked if I need to be excused, is it an emergency or what! It is really frustrating. You in the toilet, church, funeral, crossing oceans or being chased by dogs etc... home choice will call you. I feel harassed! Can y'all stop please!
We are here to help
16 years' experience in successful complaint resolution
Each complaint is handled individually by highly qualified experts
Honest and unbiased reviews
Last but not least, all our services are absolutely free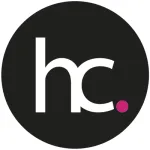 Homechoice contacts