GrooveBook
-
Photo book
I have cancelled my subscription via email over a year ago. However they are still charging my account a monthly fee. My bank says I will have to get a new debit card because they are not doing an ACH charge. I want a refund of all the money they have taken. When you call them, you cant speak to anyone, you can only email. When I try to use my email to log into account it says I dont have an account. So why then am I still being charged! Craziness!
Desired outcome: quit charging my card
GrooveBook
-
App and charges
I have had a groovebook account for so many years, I forgot my password so I downloaded the app and had to make a new account, I did this and right after I put in my card info, the app shuts down and continues to do so every time I try to open it. So I was dumb enough to try making yet another account and it did the same thing. So now I have groovebook taking monthly payments out of my account with no pictures in return. I can't even log on to cancel my accounts. But groovebook has taken multiple payments from me and I need to make it stop. Especially in these times when work is hard to find. I need to be reimbursed for the months and months of payments yall have stolen from me.
Desired outcome: Reimbursement and cancellation
GrooveBook
-
Quiero mi reembolso
A quien corresponda trate de sacar fotos por medio de ustedes y no recibí ningún servicio de ustedes pero si me Isieron el cobro y necesito q me reembolsen el dinero y cancelen mi subscription si pueden llamarme al # 6615438192) se los voy agradecer mucho o mandarme un email . [email protected] muchas gracias espero puedan ayudarme. Atte: Aida gonzalez
GrooveBook
-
Charges for service I canceled
I canceled my service with Groove Book October 2019. We were going to serve a mission and I did not need the service.
Now I find out they have been charging me for continuous charges. I have no printed books just charges.
I have tried to log on to my old account and they say there is no such password. I try to change my password and they say there is already an account.
I find it impossible to get any information or contact with Groovebook.
My complaint is I want it all canceled so I don't get any further charges.
GrooveBook
-
not able to send my pictures but you are taking my money
I tried to put pictures in an you refused them for the last 5 months. If this is not settled cancel my subscriptions. Check why you are refusing my pictures. What else can I say. Check your records an see the last time you sent pictures out to me I was billed but could not send them. Please answer by mail. Georgette pester. 37westmainstbox6 quakake pa. 18245
GrooveBook
-
took money out of my account unauthorized
$46.52 was taken out of my account last night. No phone number to call left email. No way should this company take that kind of money when it's $3.99 plus tax for a book. Which I haven't received all they say I have. I've went ahead and cancelled my subscription hoping it may resolve some of the issues. But as I am seeing online there is several issues with this company now charging and not closing your account
How can a book cost $3.99 plus taxes and you took $46.52 out of my account last night. I have sent an email asking why you took that kind of money from my account. I have also closed my account. This service is not working like it use to. I use to send pictures they were printed and sent within a month at least. Now you may or may not get pictures and you are taking unauthorized funds from my account. If this is not resolved in a timely manner I will contact the BBB and may need to speak to my lawyer
This review was chosen algorithmically as the most valued customer feedback.
groovebook takes money out of my cking account every month ...with no photos coming to me...i have tried to cancel the subscribtion on their sight but get no where. the number i get on recording just says to go to the websight ...so here i am back to square one...my bank of america can block them but ask for some kind of verication first. thank you.
Read full review
GrooveBook
-
never received my groovebooks
I created, ordered and paid for 3 groovebooks, the app just keeps saying they have been shipped since May 22, and 23rd of 2019 and will delivered thru usps bulk mail. However today is June 22nd 2019 and I have yet received any of the three groovebooks I paid for since May ...I would like to know where are my books ! There is no phone number to contact!
I paid for three groovebooks since May 22 and 23rd 2019 I have yet to revive any of the three books, where are my books please !
This review was chosen algorithmically as the most valued customer feedback.
My Grovebook app is not working I tried several times to get it started this is a big inconvenience to my and my family. I was not able to download any pictures for the month of June . I hope a l am not automatically charged for June payment. I couldn't send any pictures. Thank you for help in clearing this problem as soon as possible please Edna Harris Email me @ [email protected] Thank you
Read full review
GrooveBook
-
unauthorized charges
I did sign up for Groovebook and have used it for the last couple of years. Now, I want to close my account. I have tried since March 2019 to close the account, either by email or by going into the app on my phone. When I go into the app it tells me I do not have an account under my email address, so when I try to sign up for an online account it tells me I already have one. My account is debited every single month without fail. Such poor customer service. I just want my account canceled!
GrooveBook
-
groovebook
I am being charged monthly but haven't received pictures for 3 months? ? Now I can't open my app to counsel my membership? ? What a waste of time and money. I hope I can get this fixed before I get charged again😢😡 and anyone reading this good luck finding a contact number.
Now it won't let me submit my complaint because it's not 350 words. Do they really want me to complain that long.
In beginning groove book was great. Then I didn't take as many pictures and the books were filled with random pictures(some I didn't delete and want) .
GrooveBook
-
they are taking money out of my checking account when I have canceled my account with them.
I have canceled my account with groove of the beginning of 2019. As of May 19, 2019 they have taken out the membership of $3.99 out of my checking account. I have not ordered any more pictures from them of my own personal pictures if you're allowed to get a groove book for. I was just like my membership to be over with them for them to stop getting in my checking account and taking out money that they do not need or deserve because I have not ordered any more of my pictures to become in a group book. Thank you
GrooveBook
-
pictures and not being able to login into my account
I sent photos to my husband three weeks ago and he never received them. Groove book. I want my money back. Asap! You are a bullshit company using people for there money. That's why u don't have a number because y'all are sceaming. I cannot login to my account as well. And u have my fucking pictures. Now I'm pissed! Send my fucking pictures to my husband Now! Or u will be hearing from my attorney!
This review was chosen algorithmically as the most valued customer feedback.
I use groovebook for my classroom for the past two years and have been very pleased. This past time my groovebook arrived empty! Apparently, the plastic opened and out went my pictures. I am hopeful that your can replace them ASAP. My one complaint is that it takes a long time for the pictures to arrive so I am hopeful that you can replace these pictures quickly. Thank you Judy Schwarzberg [email protected]
Read full review
GrooveBook
-
groovebook
Today is 4-5-19. Unable to contact by phone. Recorded message says send an email, and unable to get response from email. They're still charging my card with no way to get rid of them. This has been going on for three years. I've gotten atotal of 2 groovebooks over the past 4-5 years. Please help me just get this damn account cancelled. They were a self made company that got their big start on shark tank. Now all they want to do is collecy $ and don't give a shit about their service or the money they're scamming people for. They're rolling in the money for services that people try to cancel and can't! They're totally evasive once they have your cc#.
This review was chosen algorithmically as the most valued customer feedback.
I received my first GrooveBook and found five pictures were damaged or perversely marked. I received the book 1/17/19 and the reference number 165159612961852. Two of the pictures have colored blotches, one yellow one magenta. Three others have scratches, one which is right across a face. I feel like these pictures should be replaced somehow. I really do...
Read full review
This review was chosen algorithmically as the most valued customer feedback.
Hello my name is Mary Helen Dominguez and this is about the 3rd time this happens to me . I have an account with you on my cell phone. I picked all my photos so you can send me my book and again you took money out of my account and no again no photo album send to me. I have tried over and you tell me to email [email protected] and still no one get...
Read full review
GrooveBook
-
How to unsubscribe to your app
I want to unsubscribe off of hroovebook so yell need to take my information off of ur app. I can't find a way to contact you it shouldnt be this hard to unsubscribe to this app it wont let me take my card information off of it r nothing I haven't even received a book from ya'll yet so it shouldnt be a problem. PLEASE people dont go on this website r app because u will regret it .
GrooveBook
-
So confused
Idk what's goin on but I downloaded the pics did all the steps went to hit print now & the picture I attached popped up... I but in [email protected] & nothin pops up.. Help! Im not sure actually what to do at this point soooooooo please help me! I keep goin to my card info & retyping it so now what do I do?! Do I need a certain kinda bank card or somethin so lost so get back to me as soon as possible thanks
This review was chosen algorithmically as the most valued customer feedback.
12/19/18 at the very end of my order, it says it needs more pictures for another book. I don't want another book... And it won't let me go forward with the order. It took 16 hours to download 100 pictures. I've been with groovebook long before shutterfly, and I have to say I think you guys are in trouble. If you can get me out of this pickle I would appreciate it.
Read full review
We are here to help
16 years' experience in successful complaint resolution
Each complaint is handled individually by highly qualified experts
Honest and unbiased reviews
Last but not least, all our services are absolutely free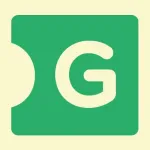 GrooveBook contacts
Most discussed GrooveBook complaints
billing