Greystar Real Estate Partners complaints
57
This review was chosen algorithmically as the most valued customer feedback.
My name is Fawzi and I live in Camber Villas Unit 1016. On Saturday 05/21/2022, my apartment got broken into using one of the windows in my unit. I lost items from my apartment that are worth more than $8,000 including my laptop that had ITAR protracted information in it. In the contract that I signed, it talks in multiple sections about the gates which...
Read full review of Greystar Real Estate Partners
This review was chosen algorithmically as the most valued customer feedback.
Dear Greystar Properties, Strata, and whomever else it may concern, I moved into the Strata apartment 3116 in June 2021, with a Section 8 voucher. In April of 2022 I was given a notice from Strata stating that they would not be renewing my lease. My lease is up June 21, 2022 and I do plan on moving out before that date. This letter is a formal objection...
Read full review of Greystar Real Estate Partners
Greystar Real Estate Partners
-
Leasing Office Failure to send bill and billed for charges that should not be on statement
Contacting you in regards to a complaint I have with your property management team at The Cooper 202 in Chandler, AZ. My lease was up on March 9, 2022 and before I left I provided the office with ALL of my contact information (new address, email they have had on file from day one and my phone number they have had on file from day one). I never received any communication from them as far as a balance owed. On April 15, 2022 I receive a letter from a collection agency stating I owe The Cooper 202 $310.64. I called the apartments on April 16 and talked to Kali. I asked her if this was their typical protocol on how they handle their billing and she said no I should've received a statement and immediately said she could send a leger to me with a break down which she did as well as she went over all charges that were on the ledger. I disputed the carpet charges based on a verbal face to face conversation I had with Stacie on the same day I went into the office to ask for a cleaning service they would recommend, and Stacie provided me with that information. I also asked Stacie if they were going to replace the carpet in the unit explaining to her that when I first moved in the dirt in the carpet started to rise a few weeks later. At that point Stacie asked me what "phase" I was in. I told her I didn't know but I was in building 13. She went to the computer, pulled up information on my apartment number and advised me that they didn't replace the carpet with the previous tenant and that the carpet would be replaced when I moved out and that I didn't have to worry about cleaning the carpet. She said, "Ashanti don't even worry about cleaning the carpet it will be replaced". My intent was to have the cleaning folks she referred me to clean the carpet as well, but with that comment I just had them clean the apartment only. I text the cleaning people on February 21 so this conversation took place February 18th or February 19th with Stacie, the same date I provided them with the information to my new address. I then call Stacie on April 19 at 9:08 am and ask her the same question in regards to the bill, she advised that I should have received a billing statement within 5 business days and said she could send one to me now. I explained to her I received one from Kali and I am disputing the carpet charge. In our conversation she states she would have never told me not to clean the carpet and I told her that's exactly what she said. She then told me she would have to talk to Stephanie and give me a call back. No call back so I called back again the next day April 20 and talked to Stacie at 9:05 am and asked for a status of our conversation. She advised she didn't talk to Stephanie because she wasn't in until today. As you can see that wasn't told to me until I FOLLOWED UP. I then receive an email the same day at 1:56pm from Stacie stating that she would credit my account $43.44 and she stated in email "I am 100% positive that I would have told you that your cost for carpet would only been the cost to shampoo, rather than the cost to replace", which is untrue! She then goes on to say in the email "I have already spoken with Collections USA today, and they are holding your file until tomorrow. I will send them a revised Final Account Statement tomorrow. You may call them tomorrow to pay them directly." I called Collections USA today April 22, TWO DAYS LATER and they advised they never received anything from Stacie. All I see is a pattern of lies NOT miscommunication as Stacie puts it in her email to me. I should have received a bill for a balance from The Cooper 202 5 business days after my move out and I didn't, I was told didn't have to worry about carpet cleaning and was billed for it and now my account is in collections with me having to pay ASAP because of your incompetent ASSISTANT leasing manager at The Cooper 202. This is very unprofessional! I have pointed out dates and times of communication that shows her lies, I have paid my rent on time EVERY SINGLE MONTH with 2 leases in place (15 month and a 12 month) never any issues with paying anything and $109.56 for the carpet dispute is not about the money but solely about the lies, principle and fact that Stacie cant admit her wrongs and take accountability for her actions! To justify her actions she says she is 100% positive she didn't say that AND calls it miscommunication and gives me credit of $43.44! Unreal! Terrible management you have at The Cooper 202 and I wouldn't be surprised if this was a pattern there!
Desired outcome: Full refund of $109.56
Greystar Real Estate Partners
-
Property Management
Major mouse issue in my unit as well as the building. Complained to management several times, can hear mice crawling in the and scratching and squealing in the walls.

Management had extermination place dust treatment in the outside brick wall near the loading dock, which killed mice in the walls, now the inside of my unit smells like dead mice. The treatment for this issue was to place odor bags in my unit. Major health issue.

Garage door broken every weekend. Building doors broken have been for almost a year. Garage elevator has been broken for almost 4 months. No update or communication from management whatsoever.

Building is filthy, stairwells have not been cleaned in months, pet feces and urine in the hallways. Trash room are disgusting and mice infested.

Loading dock door slams all hours of the night.

Management does not respond to emails at all this includes the corporate office. Trash bins are now being placed for pick up in the loading dock, therefore residents cannot use the loading dock.

Trash everywhere in the loading dock which is also creating a breeding station for more mice issues.

Management does not care about the residents whatsoever. It's awful and beyond frustrating.

And they call this luxury living…it's disgusting.
Desired outcome: I would like out of my lease and a response from management.
Greystar Real Estate Partners
-
Roaches inside and on my front door outside
My name is Abigail Arroyo I am moved to 3 Corner East Apartments In August. Call the office on Monday the 20th to have pest control come to my apartment. They came..still full of roaches it's ridiculous. The lady in the office put me down for next Wednesday the 5th. Asked for this Wednesday the 27th. This apartment is full of roaches.

Pest control was supposed to come today but the lady in the office made a mistake I should've put on for today not January 5. There's roaches everywhere outside my front door on my walls on my floors it's ridiculous. Pest control came once last week there was no change I wanted them to come again this week Wednesday but the lady in the office put me on for another two weeks which makes no sense and I specifically told her this Wednesday the 27th is just ridiculous Office stuff is rude and respectful and the manager never calls you back
Greystar Real Estate Partners
-
New management of alexan on 20th is beyond unresponsive. Catatonic.
New management is rude, unresponsive and unprofessional. Front desk staff ever since greystar took over is unfriendly. The building's security and hygiene have taken a huge nosedive since Greystar took over. I cannot underline enough how rude the leasing and front desk staff is. They also SELDOM answer the phones. God knows how much business they lose.
Desired outcome: For staff to answer their phones
Greystar Real Estate Partners
-
Wimbledon Oaks Apt Pool
The pool at Wimbledon Oaks Apt has been very filthy for about a month. We are only allowed to swim in the smaller pool, but the bigger pool now has green mold. We would love to swim in it but nothing is being done. We would just like for some one from higher authority to contact management at these specific apartments to get the swimming pool clean for the residents here at Wimbledon Oaks apartments.
Desired outcome: Clean pool
Greystar Real Estate Partners
-
Bait and Switch on rent
We attempted to rent from three of your locations, two of which attempted a bait and switch on us with apartments and prices, and the third applied pressure in an attempt to get us to rent. The communities were Album Keller Ranch and Holston, and the third was the Elan Keller Ranch - all within the Fort Worth/Keller, TX (area). With the Holston we has already paid and applied for which they agreed to send me a refund for the full amount, but I was told that it would be processed right away, only to find out today that it takes 30 days to get back (at minimum) which is unacceptable when you all get it immediately, but it takes us 30 days to get and we need that money to apply for another apartment - which could cause us to lose the apartment because we are waiting on funds...I was NEVER told, and I have in writing, that it would take 30 days, I was told processed immediately. Bait and switching is illegal, trying to pressure someone to get into an apartment is not professional. We will be sharing with every and anyone not to deal with any complexes related to Greystar. I know this may not bother anyone there and may be of no concern that you have lost one customer, but word of mouth does a lot for businesses...it can be good or it can be bad...and from the other complaints and reviews I have read, glad we did not go through with getting an apartment. We cannot do business with people we cannot trust or that have very unprofessional attitudes and no concern for their residents or future residents.
Desired outcome: Refund received within 48 hours from this date 4/6/21 - changes to business methods
This review was chosen algorithmically as the most valued customer feedback.
Since I moved here back in the end of september (The Retreat at The Woodlands) I've been lied to and discriminated against leading to a police call as of 10/29/2020. Number one the whole office has been prejudice. How do I know this? I went in to shoot some pool just to relax and was told to leave because I didn't reserve a pool table and no mask. Fine. I...
Read full review of Greystar Real Estate Partners
This review was chosen algorithmically as the most valued customer feedback.
I am a former resident as of October 31, 2019 of Casa Anita Apartments which is ran by Greystar Real Estate Partners, LLC here in Phoenix, AZ. I moved into Casa Anita even when I didn't understand why tenants had to pay "community lights and water" as well as their own utilities, but coming from Grand Rapids, MI everything was different to me so I went...
Read full review of Greystar Real Estate Partners
Greystar Real Estate Partners
-
refusal to perform regular "maintenance service" since sept 29, 2019
I wish for immediate action, nothing less.
Photo attached shows the work order since 9/29/2019 without status change.
Email Conversation below shows 3 Managers stalling to perform work.
They are the "Community Manager, Maintenance Manager and Resident Services Manager

From: Chris Darlington
Date: October 24, 2019 at 10:51:22 AM EDT
To: Sherwood Crossing Manager
Cc: Sherwood Crossing Services
Subject: Re: 9/29 Maintenance ticket still unresolved. Please help.

Pictures will take more time, since I work in DC.

There is no reason for us to have any miscommunication. Pictures may not do it justice.

Please simply key into 712 and verify the facts and please plan a solution with deadlines toward remediation.

I have spoken to your headquarters in Charleston and hope there will be actionable tasks disseminated today.
-Chris

On Oct 24, 2019, at 9:51 AM, Sherwood Crossing Manager wrote:

Good Morning Chris,

I apologize for the delays and frustration you are experiencing. I will say, this is the first time I have been made aware that you have any pending concerns. With that, I am sure this can be addressed relatively quickly.

I will prioritize a visit by Walter, our Service Manager, today.

Additionally, I am happy to report that it is very unlikely that these spots on the tile be mold. It is typical for tiles to change color overtime, especially for ground units due to the moisture that emanates from the ground.

Do you mind sending me photos? I will review and be able to provide quick instruction to Walter.

Thank you,

Jean-Paul Vidal | Community Manager
Sherwood Crossing | 6731 Old Waterloo Rd. | Elkridge, MD 21075
o 410.246.1724 | [email protected] | greystar.com

Professionally managed by Greystar® | Greystar.com

From: Sherwood Crossing Services
Sent: Thursday, October 24, 2019 9:04 AM
To: Chris Darlington
Subject: RE: 9/29 Maintenance ticket still unresolved. Please help.

Good morning Chris,

I apologize for how you are feeling. Please know we are working diligently to find a solution to what is going on.

Is there a time you will be home today for our Maintenance Supervisor Walter to explain what is going on to you?

Kelsey Dunbar | Resident Services Manager
Sherwood Crossing | 6731 Old Waterloo Rd. | Elkridge, MD 21075
o 410.799.8142 | [email protected]

From: Chris Darlington [mailto:[email protected]]
Sent: Wednesday, October 23, 2019 8:21 PM
To: Sherwood Crossing Services
Subject: Re: 9/29 Maintenance ticket still unresolved. Please help.

Good Evening,

I think this situation is sad.
Sept 9th this was created.

Why are we being punished ?
Seriously...why are we being punished ?

I pay every dime of my rent out of my own pocket.

I "was" giving your crew the opportunity to tell me what is wrong with the tile, hoping that it is not black mold. Hoping that someone would offer a diagnosis and prioritize according to a standard.

It now appears that you see me as a weak person and that I need to be aggressive with my actions.

Please provide me with an escalation path that reaches a regional manager at headquarters. Spot lights need to be on this issue.
-Chris

On Oct 11, 2019, at 1:23 PM, Sherwood Crossing Services wrote:

Good afternoon Chris,

I forwarded your email directly to Walter our Maintenance Supervisor. He or one of our team member will be there to inspect sometime today.

Thank you for bringing this to my attention.

Kelsey Dunbar | Resident Services Manager
Sherwood Crossing | 6731 Old Waterloo Rd. | Elkridge, MD 21075
o 410.799.8142 | [email protected]

From: Chris Darlington [mailto:[email protected]]
Sent: Thursday, October 10, 2019 7:10 PM
To: Sherwood Crossing Services
Subject: 9/29 Maintenance ticket still unresolved. Please help.

Please let us know what we can do to alleviate this issue we are having.
No status, no updates, no communication.
-Chris
304-305-0509
Greystar Real Estate Partners
-
kapilina management, resident services and maintenance
I have lived at Kapilina Beach Homes for over a year now and I am regretting my decision to renew my lease. Over this past year the sewer lines have backed up 7 times. No one at Kapilina responded in urgently and all that was ever done was snaking the pipes and telling me the pipes are old... after the 4th back up a Kapilina finally paid a contractor to excavate half the pipes and I was hopeful that would be the end. Nope... it continued with the same old non-responses from resident services and maintenance. It wasn't until after the 7th time and a threatening email from me quoting the Hawaii a residential Landlord - Tenant Laws and threatening to go to the Department of health that management here took this problem seriously. It is hopefully fixed but it should not have taken over a year to resolve!

Additionally I have asked for answers in regards to the common water charge that tripled from $7 to $22 without any notice and have not gotten any answers, just like no answers as to the increasing electrical rates that occurred without notice. Christine Carpio is an insult to everyone in this community and should be fired. She is condescending, rude and has called residents uneducated and basically told one resident to move if she didn't like it here. She claims they want happy residents but does NOTHING to make that happen.

The club house is a dump! The pool gets pooped in almost weekly, it is filthy dirty and no one monitors it. The locals know they can get in without having to be a resident and they can just walk right in. The hot tub is just as disgusting and rarely working. We stopped going because we get sick every time we use either. The gym is disgusting as well and never gets cleaned.

Then there is the bugs and the rats and the grass that doesn't get mowed. This place is NOT resort living and has been such a huge disappointment for us. It is really sad because this place could be amazing with the right management. You need to take a serious look at your employees here because they are horrible. Emails go un-answered, maintenance requests get cancelled without being completed, oh and security is a laughing joke! Why even have a gate if security is just going to raise the gate for anyone so they don't have to get up and leave the guard shack! God help you if you actually need security because they don't answer the phone... you are better off just calling 911.

So... there you have it. Kapilina is far from resort living and I for one can not wait to get out of here!
Greystar Real Estate Partners
-
regional manager's actions and words
During a town hall held at Kapilina Beach Homes in Ewa Beach, Hawaii on a Tuesday 10/22/2019 beginning at7pm Hawaiian standard time. With State representative Bob McDermott, Commanding office Cpt. Dabao Naval Facilities Hawai'i, Hawaiian Electric and Senator Kurt Favella. The senior regional manager Christine Carpio made it very apparent she is t in the business of working with families of the community she is assigned too. When a Military spouse spoke up with an issue of valid reasoning about rental increases and extremely high ultility bills, Christine responded with "well Kapilina isn't for everyone" this is after this spouse had just signed a lease renewal and is now outside of the Housing allowance they were given by the military. Throughout this exchange Christine was smiling. This was the tip of the iceberg especially after she has repeated treated residents at town hall meetings as morons stating that all anyone needs is education on the matters being brought up. This woman is extremely unprofessional and should not be representing any company whatsoever

I would like to be contacted about this issue through email at [email protected]
Greystar Real Estate Partners
-
security is very unfriendly
Security is very unfriendly. The worst service I've ever lived. Everyone says security here is unkind. Of course, some people are friendly, but I want to leave this apartment right away because of two very unfriendly people. Two young men always ignore me and don't working. I'm stressed. A few months ago I was so angry that I complained, but nothing improved.
Greystar Real Estate Partners
-
failure to update renters insurance
I've had proper proof of insurance for the entire lease of my apartment however the leasing office seems to forget to update it. I've sent them numerous emails, called them and even visited their office but I'm still getting emails saying "Im out of compliance"? No you're out of compliance: this is bullshit, I keep having to send you paperwork every few months. Do it right the first time and stop charging me for your insurance when I'm paying for my own.
This review was chosen algorithmically as the most valued customer feedback.
I am a former resident of Apartment M212, prior to moving out I wrongly over paid my rent and was told it could not be refunded back to me until I have moved out. Today as I write this complaint it is being over four (4) months and the apartment management no longer pick up my calls. I am being owed $866 in excess rent and a $200 dollar down payment for...
Read full review of Greystar Real Estate Partners
This review was chosen algorithmically as the most valued customer feedback.
This is the second time I've had to deal with neighbors smoking or either dealing drugs next to me, the first time I had to take care of the issue myself by contacting authorities to file complaints which resulted in the matter being resolved with them moving out. Here we are again with new tenants in the same Apartment with the same issue going on and I'm...
Read full review of Greystar Real Estate Partners
This review was chosen algorithmically as the most valued customer feedback.
Nancy Sage Patterson 3033 East Thunderbird Rd. #1034 Phoenix, Az 85032 December 16, 2018 To whomever it may concern, I have been a resident at Crestone and now Greystar for a total of 7 years... Greystar for the past year. I was more than happy and pleased when living at Crestone with the office personel, their genuine and caring customer service, the...
Read full review of Greystar Real Estate Partners
This review was chosen algorithmically as the most valued customer feedback.
I reside in 625 at The Berkeley, 500 West Ave., Norwalk Ct. The apt. faces the Waypointe, another Greystar property directly across street. This week a huge neon sign was affixed to the Waypointe building, casting its bright neon light directly into my living space and bedroom. Was there no consideration for how this signage would impact the facing...
Read full review of Greystar Real Estate Partners
This review was chosen algorithmically as the most valued customer feedback.
The company's marketing for this property as "62+, active and social" senior apartments is false and misleading. In short, this location is tantamount to assisted living without the full staff of nursing care. Day to day operation looks nothing like the slick brochure and website and high price points. Beset by problems, it is, to say the least, a...
Read full review of Greystar Real Estate Partners
We are here to help
16 years' experience in successful complaint resolution
Each complaint is handled individually by highly qualified experts
Honest and unbiased reviews
Last but not least, all our services are absolutely free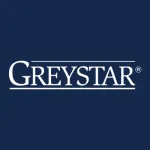 Greystar Real Estate Partners contacts