Grand Incentives complaints
72
Newest Grand Incentives reviews & complaints
This review was chosen algorithmically as the most valued customer feedback.
Let me start off by saying this company is a 3rd party company that is a scam and do not ever do business with them. We were originally offered a "free vacation" from Worldmark if we listened to a timeshare pitch back in Dec 2022. We went to the timeshare pitch and listened to them for almost three hours or so. That was not the problem. The problem was with...
Read full review of Grand Incentives
This review was chosen algorithmically as the most valued customer feedback.
On 11/22/22 I attended a hockey game at the Honda Center in Anaheim. There were computers set up asking for information to "win a prize." I entered the information and "I Won!" The catch was I had to sit through a presentation which I did on 12/3/22. I was promised a trip of my choice to several destinations. At the presentation I also signed up for a...
Read full review of Grand Incentives
Vacation package
On January 26th 2023 I signed up for the Leisure Time Passport Cost $2000. On February 16th I cancelled the contract and was told I would receive a total refund of $2000. I have called at least 3 times a month since that date and was told it was all documented but it looks like they have not refunded the money. I confirmed that is true but they have told me to just keep calling.5-04-23 I Just talked to Chris with ID badge 1001 at Grand Incentives at 10 am Arizona Time and Chris confirmed that he just talked to the membership department and they told him it will be refunded within 7 days from today. He also apologized for this issues and explained that they had a lot of cancellations in February of this year and that is why the delay. I do hope that no one else has to go through this nightmare.
Desired outcome: I want the refund of the entire $2000 immediately
Is Grand Incentives legit?
Grand Incentives earns 100% level of Trustworthiness
SAFETY NOTICE: ComplaintsBoard has analyzed Grand Incentives and determined that it has perfect credibility and is completely trustworthy, with a legitimacy rating of 100%.
We found clear and detailed contact information for Grand Incentives. The company provides a physical address, phone number, and 2 emails, as well as 4 social media accounts. This demonstrates a commitment to customer service and transparency, which is a positive sign for building trust with customers.
Grandincentives.com has a valid SSL certificate, which indicates that the website is secure and trustworthy. Look for the padlock icon in the browser and the "https" prefix in the URL to confirm that the website is using SSL.
Our scan shows Grand Incentives website is free from malware and phishing activities, which are types of online threats that can include viruses, worms, Trojan horses, ransomware, and other malicious code, as social engineering tactics used to trick users into sharing their personal information.
Grandincentives.com has been deemed safe to visit, as it is protected by a cloud-based cybersecurity solution that uses the Domain Name System (DNS) to help protect networks from online threats.
Grandincentives.com you are considering visiting, which is associated with Grand Incentives, is very old. Longevity often suggests that a website has consistently provided valuable content, products, or services over the years and has maintained a stable user base and a sustained online presence. This could be an indication of a very positive reputation.
Grand Incentives's website seems to offer jobs or career advice. While this can be a helpful resource.
Grandincentives.com regularly updates its policies to reflect changes in laws, regulations. These policies are easy to find and understand, and they are written in plain language that is accessible to all customers. This helps customers understand what they are agreeing to and what to expect from Grand Incentives.
However ComplaintsBoard has detected that:
Grandincentives.com has relatively low traffic compared to other websites, it could be due to a niche focus, but could also indicate a potential lack of traffic and popularity. The grandincentives.com may offer a niche product or service that is only of interest to a smaller audience.
Grand Incentives protects their ownership data, a common and legal practice. However, from our perspective, this lack of transparency can impede trust and accountability, which are essential for establishing a credible and respected business entity.
Our Conclusive Verdict: After a thorough evaluation of this company, we highly recommend doing business with them. Our assessment shows that they are trustworthy, reliable, and committed to providing a safe and secure experience for their customers.
Tropical adventure package
SCAM do NOT take any of their offers or free stays in hotels. Their application system is very complicated, and restricted to extremely specific rules. Nothing is done online and it's all through the mail. They want you to have to work really hard to get it, so you'll give up. Their rule system is setup where if you make ONE mistake, they are allowed to VOID everything they promised you. You wasted your time, money, and sanity so they could take advantage of you. They are here to take your money and nothing else.

I tried to apply to their Tropical Adventure trip for 4 nights of free lodging, I went to their stupid seminar, and talked with their people, after I declined their offers, I went through the multi-month long process of sending in their stupid forms by mail, and requesting my lodging dates within the rules they set, just so they could send me a VAGUE letter that says I broke one rule in their Procedures. They won't tell me which rule I broke, just that I broke one and that I can longer use the offer as a result. They didn't even spell my name correctly on the letter.
useless
we have been a "member" for 10 years, has not been able to use the membership. spend over $20,000 on this so called "vacation club".

This company has prevented my family from actually going to real vacations for years because of the money we lost.

also, we didnt get any notification that the name changed from "coast to coast, grand get aways" to "grand incentives". I have been searching the web for a while until I found they changed their name.

I'm not surprised to see that its still the same scam. We have tried to call the company MULTIPLE TIMES to sell back the membership, but no one was willing to help. I still can't believe this company is allowed to exist.
3 day 2 night hotel stay
This company is the worst to work with. I have called over 100 times within 3 months. could be more than that. They are to give me my $50 refundable amount back and they still haven't. I only spoke to someone once from the help desk at [protected] the man said they sent me a check back in June but I never got it. I verified my address and everything and nothing. He then went on to say well do you have zelle? i said yes and gave him my information and he said they can send it that way and was forwarding everything over to his accounting department and if i didn't hear anything to call back. I have been calling for a month straight now with no hope of anyone ever answering again. I have also emailed as they stated on their VM and no one has gotten back to me. This is poor customer service and i demand my money back plus time spent trying to get this taken care of.
Desired outcome: i want my money back plus time spent
vacation package
I spent many hours on the phone trying to make a reservation using this package. I ve gone through several agents and been disconnected. Its not what you think. They make it very complicated and you might save a minimal amount of money on a room but definitely not worth the time and headaches.
I don't believe they have good intentions. If anything it would make me not want to stay at a Wyndam property due to there association with this unprofessional company.
Desired outcome: for them to be put out of business scamming people.
Round trip air for 2
I received a "Now Boarding" package with instructions to mail (certified) in a $75 money order per guest and I would receive a planning form and other correspondence. I did so in December 2020, received tracking confirmation of receipt and as of March 18, still have not received any info from Now Boarding/Grand Inventives. I've called several times and only get voice mail. Left a few messages and no response. Please let me know how to proceed with trip planning or receive a refund. Thank you. PaTrina Gregory
Desired outcome: Plane ticket or refund
Service and scheduling
We were scheduled to go to Cancun 4 nights - leaving on Monday - I have not heard a word from this company after they took my $125 deposit until today 4 days prior to date. I can't even remember how long ago that was - My husband has come down sick in the past couple of days (not Covid) however we feel it's best not to go! We were really concerned with traveling with the illness and unrest right now in the world as well so we have been debating what is best - I told the rude lady we were not going to be able to make it and I ended up with a lecture about how I didn't get ahold of them Soon enough - I did try and call once although she pretty much called me a liar! - what did she want me to do - My biggest complaint is she was just so rude and no compassion at all - I understand it is short notice but I sure didn't need her attitude - it's. Very disappointing not to be able to go and she made it worse! Our certificate number was 485-1473 if anyone cares - I'm sure my money is "gone" for my "free" vacation
Scam!!!
You people totally wasted my time. Went to the seminar in October 2019. Tried numerous times to schedule travel dates, and you kept rejecting them.
Then, the phone number to the help desk was out of service. Called the original person who had this booth at San Gennerro in NYC, never called back. The [censored] on the phone told me the Bahamas never recovered from the last hurricane - which is a lie. Luckily, I got my $50. back.
cannot get anyone on the telephone
I submitted the certificate along with the payment and was told that I had to wait 30 days to see if any of my choices were accepted. To date, I have been calling and have not been told anything. My certificate will expire 12/31/19 and the dates of travel are before the expiration, however, I cannot speak with a live person for details or a refund. If I do not hear from someone today, I will get a refund from my bank.
3 day stay
DO NOT send this company your money!
They go by Grand Incentives and grand navigator.
I was given a voucher for hotel stay 3 days 2 nights. I signed up online and requested my travel dates.
After 3 months of waiting they emailed me back saying that my travel dates weren't available and to request new dates.

By this time I'm already annoyed as the whole things takes a long time and I gave them 3 option for travel dates.

I emailed them to request a refund. I still haven't heard anything back.
Next stop is contacting the BBB and if still not resolved I'm suing them so that they can no longer take advantage of people.
3 day 2 night stay
Definitely a scam! i won a 3 day 2 night hotel stay from a baby shower in february 2018. I paid my deposit in july 2018. Put in my first set of travel dates for september 2018 (labor day weekend). Apparently no rooms were available. Submitted new dates for spring break march 2019. Again no dates available. The certificate expired the end of march. One rep told me i could still use it if i booked before the expiration date, another said i couldn't, i would have had to travel by the expiration date. Requested my refund in march 2019. First was told 3-4 weeks for a refund. Then 6-8 weeks. Then 5-7 business days from the day i called and supposed spoke to a manager. Now here we are june 2019 and i still have not seen my refund. Representatives are unprofessional and very rude and big liers! now i'm currently waiting for the accounting department to make sure i wasn't already issued a check and then they will issue me a check. I'm sure when i call back within a week from today it will be some more bulls***. I guess i'll just take my $50 loss.
Update by
Janelle Brunson
vacation bookings
I booked and paid for a vacation package in March 2017. I received a confirmation for my stay but the resort says the booking agent cancelled my booking. When I call the company everyone that answers the phone says this has to be handled by a Manager. But a manager is never available. So I have l left messages and no one returns my call.
So here I am on vacation with no where to stay. And I am going to have to badger and fight for my money back, nice vacation memories.
4/3 night trip
I thought I won a free trip, I sent in the $50 money order, you have to book at least 45 days in advance, i went on the internet and found out people was getting ripped off, i called them to cancel my voucher and asked for my $50 back, they sent me a check that I can't cash, so in other words, THEY ARE FRAUDS. All i want is my money back. I have a copy of the check they sent me .
getaway pass
I donated blood and received a getaway that has a 7 day hotel accommodations. When I went online to activate it the site told me it was expired. That is crazy. I did my part you guys should do your part and accommodate me with that 7 day hotel as promised. I called and been on hold and nobody to answer my question or make things . I called the blood bank and they said to report to this site cause they recieved these getaways from you and it shouldn't be expired.
The complaint has been investigated and resolved to the customer's satisfaction.
Grand Incentives has left an official reply on this complaint.
This review was chosen algorithmically as the most valued customer feedback.
I had booked with company and paid for an upgrade for a 3 bedroom Villa in Orlando, Florida. I was told the price was 326.00 for the upgrade. I also paid a 25.00 Travel insurance cancellation fee. I discovered that your company had charged me an additional $46.26 after the fact. I called and was informed that was taxes. This amount should have been provided...
Read full review of Grand Incentives
travel
This company is rude and nasty they are liars and practice no business ethics. In addition, they have no morals. The Manager Dana Mccormack is worst than the customer service reps. She hung up the phone on me, started yelling and interrupted me, and advised me to report her saying she didn't care. I never experienced such bad business before. I regret having to deal with such a ###, low, horrible, and disgusting company. Turn away and run from this company before you realize you got involved with a sinister devil business.
ripoff
This is a scam! I was given a certificate for 4 days 3 nights vacation to mexico. LOL I really thought I was going! they sent me papers to complete and send in certified mail, I complied with everyon of them. I thought I had read them all completly until the end they give you a rules page that is typed in #6 font and then give you a planning form to fill out... if you do not read the whole page of details you WILL miss some little rule and then your vacation is VOID without question they refund your money that they have been holding for 6 months and earning interest on. That is the scam. No matter how you complete the form they will find something wrong or send you something else so you can mess it up so they can void the certificate and mail back your deposit that you should not have had to make in the first place for a FREE vacation.
scam-never got trip
I went to a time share seminar where they said I would receive a free trip upon completion. I sent in my paperwork to Grand Navigator to claim my trip. I never received the paperwork back from them to book my trip. I called to tell them I had a signed return receipt that they had received the paperwork. Then they told me they voided my certificate and would not provide my vacation to me. I basically told them they were a scam!Do not use these people. I am so glad I did not give them a deposit. After hearing other people say on this page how they got their money stolen from them.
Collect Your Trust Badge
Be recognized for outstanding customer service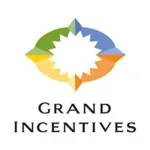 Grand Incentives

contacts
We are here to help
19 years' experience in successful complaint resolution
Each complaint is handled individually by highly qualified experts
Honest and unbiased reviews
Last but not least, all our services are absolutely free