Geek Squad complaints
330
Geek Squad
-
phone insurance
I believe that all of us consumers who have been mislead by the Geek Squad and Best Buy Cell Phone Insurance Contract are entitle to file a Class Action Law Suit! All of us discovered that when you sign up you are lied to assuring the repair of your broken cell phone on the spot and once that happens you have to accept their attitude, overcharges, lack of customer service and that is not acceptable in United Sates. The BBB protects us consumers. I invite everyone here to make an official complain with the BBB as well. It will help our case. I am seeing a lawyer today regarding this matter. I feel violated and I have no cell phone until they send the replacement by mail in 2-5 days!
Geek Squad
-
refuse to replace phone
geek squad refused to replace my phone because it had a bent frame and cracked screen when i dropped it, after checking with my carrier they said if i had insurance with them they could replace the phone with little or no service fee because geek squad wants to charge $150 to fix my phone on the plan that i pay monthly with them. well geek squad just lost my business.
The complaint has been investigated and resolved to the customer's satisfaction.
Geek Squad
-
continued charges despite cancelling
After carrying the protection plan for a few months, I had called to request canceling the monthly renewal back in Jan. 2013 and was verbally told it would be cancelled. Despite that - my card has continued to be charged for the last 18 months! I called again in June, 2014, to again insist on canceling and to insist this time getting confirmation in writing. They gave me a reference number (since they cannot send out an email confirmation) - it should be cancelled now. However, they deny there was any previous request received and refuse to refund prior payments.
Resolved
The complaint has been investigated and resolved to the customer's satisfaction.
The complaint has been investigated and resolved to the customer's satisfaction.
Geek Squad
-
tv dvd connection
I had Comcast install HD on three of my TVs and afterwards my DVD would not work. When I called Greek Squad the first time I was quoted $149.99, for all three TVs, and I confirmed the price for the three TVS. I said I would call back if I could not see what the problem was and fix it myself. Within five minutes I called back to get on the Friday schedule. This time I was quoted $149.99, for each TV. I think $450.00, is a little over the top for checking to see why a DVD is not working on 3 TVs. There is something wrong with that amount for a service call. Just be aware that they are ripping people off.
Resolved
The complaint has been investigated and resolved to the customer's satisfaction.
The complaint has been investigated and resolved to the customer's satisfaction.
Geek Squad
-
they cost me over $500
Ill preface this with stating that I'm relatively computer
savvy, however there are times when I simply do not have the time to fix the
issues caused by my families web browsing habits, nor the patience. I've
utilized Geek Squad quite a few times since the late 2000's with problems here
and there, but nothing like what I've experienced the last year of doing
business with them.
The most recent experience I've had with the Geek Squad has
left an incredibly sour taste in my mouth. In early March, I took a computer
into Geek Squad to have them remove an apparent virus. My eldest son had been
using the PC for "homework, " and had been complaining of numerous pop
ups and issues where the browser would take you to a, less than desirable,
website other than where you requested to go.
I spent about an hour going through it and trying to remove
the virus. The conclusion that I had was that the infection was beyond my
abilities and would have to be looked at by a professional. The next day, I
took it in and dropped it off with the familiar faces at my local best buy. One
of the guys in there recognized me and got the paperwork started as usual. Took
my concerns down, noted the hardware I'd dropped off and said they would call
the next day after he had a chance to look at it.
Next day rolls around- No Call.
Next Day – No Call.
Five days into it I receive a call, from someone other than
my normal tech, who says the problem is fixed, and the PC is ready for pickup.
$199.99—Not too bad, considering it was 4 or 5 days' worth of work on the
computer, I'm just happy to have the computer back. It's hard to share the
three computers we have in the house with the 5 family members in our
household.
Upon getting the computer home, hooked up, and turned on the
first thing I noticed was that the computer was NOT fixed. It was exactly how
it was when I had dropped it off.
I contacted the store that evening and was instructed to
bring the machine back in, and they would look at it. I immediately unplugged
it, drove it back over, and dropped it off with the same technician that
released it to me just hours earlier. The tech informed me that it would be looked
at first thing in the morning, by the technician that usually works on my
machines.
At this point, I am upset, but more frustrated. I am very
understanding and do realize that things happen. This is a fact of life.
The problem occurred when 48 hours later, I get a call to
pick the computer up. Rinse and repeat. Get the machine home, kids are using it
for a few hours to get homework down, the pop ups appear and the "browser
redirects" start happening, this time much worse than before. The computer is
now locked up and unusable. It was at this point, we shut the machine off and
left it alone. The following morning, I called and spoke with a Geek Squad
supervisor about getting a full refund for the service. The manager instructed
me to bring the computer in and they would take a look at it. At this point I
told them I had already hired someone else to fix it and repair the issues, and
I would prefer a refund. The manager said they could not do that and that I had
to bring the machine back in. Obviously, I am unable to do this. I found an
online computer repair company, SafePCFix, that will do the repair remotely and
while you watch (if you want.) They had walked me through the connection
process and were fixing it, while I was on the phone with Geek Squad supervisor
trying to get the refund from the botched job. While they declined to do it,
the tech I was working with offered to help me get a refund by providing proof
of the rootkit that was still installed on the machine.
I contacted the CC Company with the information the
technician gave me and they refunded my money back to my account. I'm unsure if
Geek Squad is going to fight the case or not, but the technician at safepcfix
told me they would help out if they needed to.
It took these guys 2 hours to fix Geek Squad's errors and
mistakes. The computer works better than it did when we purchased it, and I am
very happy with the work. I will no longer be using Geek Squad, and I recommend
that no one else does either. There are times to skimp on repair services, and
when you're dealing with expensive electronics, its better to do it right the
first time. I sincerely hope that none of you have to go through what I did. It
has been quite a nightmare. Note: I have annexed some details out of the above
story to save time and space. If anyone is interested in getting more details
about my experience, please email me and I will be happy to answer any
questions that you have.

I was in a very similar position to you Tom. It took Geek
Squad over a week to repair my system, and even then, I had browser problems
and pop-ups.
I found your comment a couple weeks ago and looked up
safepcfix guys. Called them and they verified geek squads problems and fixed
the errors they left behind. My laptop was still infected with a rootkit that
took 2 hours for them to remove properly. They got it fixed though, and called
when it was done. It works great now. Its actually faster than I remember too.
We ended up getting rid of McAfee too, since that wasn't working correctly.
If you were scammed by geek squad review their services and
then pick a different company. John, safepcfix, wrote me a report to give me
credit card company to get my money back from Geek Squad. Were still fighting
it now, but it looks good.
Resolved
The complaint has been investigated and resolved to the customer's satisfaction.
This review was chosen algorithmically as the most valued customer feedback.
I had purchased a 1 year geek squad protection plan on my young child's laptop. When the membership renewal time rolled around I decided not to renew. I already had webroot protection for 3 computers and each time I tried to activate my version of webroot it would revert back to a copy they installed with a password only they knew. After I ignored several...
Read full review of Geek Squad
Geek Squad
-
annual contract
My request is uncomplicated and straight forward. I want confirmation that I paid $99.99 for the annual renewal of Geek Squad household computer protection program. And I want the paid for renewal contract.
After hours and hours on the phone being transferred and put on hold, and sending emails that were ignored, I was told that the computer system sends a confirmation of monies paid and the renewal contract three days after the order has been placed.
We never received any correspondence to verify the purchase or the contract.
At my determined request, the last CSR Jake, transferred me to his Manager Franze who said Geek Squad cannot do anything to fulfill my request. They only have one way to email the receipt and renewal contract and that was completed automatically 3 days after the purchase date. Yes, the charge is on my VISA bill.
I wrote to Corporate 2 weeks ago. No response.
The complaint has been investigated and resolved to the customer's satisfaction.
Geek Squad
-
not on time as promised
Geek Squad promise to have a System Restore they promised it would be done by 12 o'clock p.m. and it's now 730 p.m. when I call the store it wasn't done yet and I've been waiting in Chico for 2 hours when I got to the store like 15 minutes later they showed me that it was only at 12 percent while I was sitting there watching it for 5 minutes it got all the way up to 25 percent Dave said they been doing it for 4 hours which doesn't make no sense at all really poor customer service will never have a nother thing bought from Best Buy and especially repaired from Geek Squad
Resolved
The complaint has been investigated and resolved to the customer's satisfaction.
Geek Squad
-
damaged my computers & bad customer service
I took 2 computers in with virus complaints, a desktop and a laptop. Tech guy checked both and told me he was able to fix the virus/bug on my laptop immediately. The laptop virus was a background audio (radio station like)that keeps going on continuously. He advised that the desktop repair will take longer and recommended I purchase a 2 year tech support and I'll get up to 3 computers repaired for 2 years. I got home and found out that rather than repair the virus/bug on my laptop, the audio was somehow disabled. I took laptop back next day and they checked it in along with desktop already in their possession. Five days later, they told me laptop was ready but desktop was still being worked on. I went to pick up laptop and they told me the soundcard was messed up on the motherboard and I need to basically purchase a new motherboard. I was disgusted with them because I had a laptop that was working perfectly fine and had sound one day and no sound an hour later, except for a nuisance background noise; but I took the laptop with me and expecting repairs on the desktop soon. I got no calls for another 6 days and I decided to call today. I got a customer service rep on the phone that first argued with me that I was called that my desktop was ready. She then proceeded to tell me that they couldn't fix it because my hard drive was damaged and I need to buy a new hard drive and then pay them for backup, give them my software for them to update. I requested to have my tech support payment of approximately $300.00 refunded and I don't want their service. She hung up the phone on me. I called their corporate head office and spoke with a rep that told me they can't connect me with a District or Regional Manager, but connected me with the store Shift Manager. In speaking with the store shift manager and telling him my side of the story, he told me he was standing by the rep that hung up on me and she warned me that I was yelling on the phone before she hung up. He mentioned it in a defensive way and I asked if he heard me yelling, he said no. I told him why then I'm I trying to tell you my side of the conversation which I deny was anything remotely close to yelling, yet you wanted to let me know you basically condone her treatment of customers before you even try to resolve the issue. It is unbelievable that this company has flown under the radar with such complaints as I'm now seeing. I intend to continue to follow up with their management, just in case they are unaware of the procedures of the customer service level employees and see if they'll reform how they allow customer complaints to get to management level. It is ridiculous for a legitimate paying customer not to have an email or mailing address or telephone number of a regional or district managerial level employee to forward their complaints to.
This review was chosen algorithmically as the most valued customer feedback.
I previously wrote regarding UBS ports not working and taking it to Best Buy, Geek Squad for service, where thought I was informed didn't have Black Tie. (I called the company to be told the most hardware is safe or the first year, but after that, expensive so they wouldn't renew it.) Went to pick computer up to be told "the UBS ports aren't working". I...
Read full review of Geek Squad
This review was chosen algorithmically as the most valued customer feedback.
Don't use Best Buy Geek Squad! Very incompetent...They don't know what they are doing--they lost all my data in a simple data transfer to an external hard drive. They said the hard drive failed the second time they opened it up--terrible help from the manager.
Read full review of Geek Squad
Geek Squad
-
scam repairs of camera
I purchased a fairly expensive camera from Best Buy a little over a year ago. I brought it into the Geek Squad for repair, where they charged me a diagnostc fee of $36 and sent it off. I didn't hear back from them for a couple of months. I ended up calling the store to get the status of the repair. I was told by the "agent" that the camera was in Texas and could not be repaired because they didn't have the part, but I could bring it to a private camera shop in the area for repair. When I went to pick my camera up, after it got back to the store, they refusef to give me my diagnostic fee back.

When I told them that they could have gotten the part but didn't, that became their problem and they should do yhe right thing and refund my money, they refused. They were extremely rude and unhelpful. They also tolde numerous tes that I should have gotten the extendef warranty. So, I feel that if you don't pay the extra money on insurance, they don't stand by their products, even if they are only a year old. All they needed to do was get the part!
This review was chosen algorithmically as the most valued customer feedback.
Yesterday I went into Best Buy to buy a new TV as my old one was broken. I mentioned to the guy in the TV department that I was pretty sure my ($49.99 Geek Squad Black Tie) warranty had just expired so he looked it up for me and found out that I still had a year and a half left on it. I told him what was wrong with the TV (cable port came out, wiring issue...
Read full review of Geek Squad
Geek Squad
-
bad service - did not fix problem
We bought an Asus laptop from Best Buy in August 2011. In December, the screen developed a crack making it unreadable. (There was no drop or other abuse. You just have to press on the screen a bit to crack it. It is very very cheap.) Of course, this is not covered by the warranty. Geek Squad wants $85 up front, unrefundable, to look at it. Seven weeks later, they tell us to come and pick it up. We get there and they hand it back with a tag that says unrepairable. (And four gooey stickers on it that I had to scrape off with a razor blade!) After pitching a fit, they did refund the $85. But only after summoning the manager who realized that a customer causing a scene was probably not good for business. Now this is a computer that we bought just 6 months earlier from Best Buy. This whole affair was a mess from day one. The Asus is a complete piece of crap, Best Buy's service when I bought the thing was poor, they did not stand behind their product, and Geek Squad was ridiculously slow, completely useless, and they provided no information as to what was going on while they had my computer for 7 weeks. (Their web site where you could track things was so poorly designed that its deveopment was obviously outsourced to Elbonia.) Now I have a mostly useless 6-month old laptop. Never again will I visit Best Buy. I will tell everyone I know about the crap built by Asus. But I guess I don't need to spread the word about the completely useless service provided by Geek Squad because it appears that everyone else is learning about that every day.
Geek Squad
-
failure to keep appointment
I purchased a new computer/printer/monitor and wanted all equipment set up correctly. I was assured by the Geek Squad technician "Hector" that the Geek Squad would come to my location and correctly set up all equipment. The Standard price was explained and agreed to, I was assured that the service tech. would come to my loaction between 9-11 A.M. on Tuesday March 29. I took off work this day so that I could let the tech person into my home/office to perform his service and pay for services performed. On Tuesday March 29 I never received a call or any other notification that the Geek Squad would not be coming out and that no person was available in the Rockford area. I was told all of this after I called to find out when there representative was. They further informed me that there representative had quit his job. It cost me a days pay to find out that if I ever need a computer expert I will NOT be calling the Geek Squad.
The complaint has been investigated and resolved to the customer's satisfaction.
Geek Squad
-
ripoff alert!
RIPOFF ALERT! What I was told when I bought Geek Squad coverage: "Bring it in, we'll diagnose it right away and get it back usually within a few days, depending on what is wrong."
What I was told when I called today asking about Geek Squad coverage: "Bring it in, we'll diagnose it right away and get it back usually within a few days, depending on what is wrong."
What REALLY happens AFTER Best Buy gets your money: You bring it in and are told by a Geek: We will look open in two weeks or more unless you give me $150.00 more just to expedite it, then we'll look at it in a week.
That is "bait and switch, " unethical, immoral, unprofessional and so much more. I have already lodged a formal complaint with my state's Attorney General today, will post this on facebook, the [redacted], all other ripoff sites, the BBB and any other blog and media I can find to warn others of this criminal behavior.
Resolved
The complaint has been investigated and resolved to the customer's satisfaction.
The complaint has been investigated and resolved to the customer's satisfaction.
Geek Squad
-
cannot fix my computer!!!
Hello,
Here is a good one for you all. I brought my computer to get repaired from Geek Squad because my Gateway was shutting down at will, without notice. I brought it to them and they told me it was the motherboard and I was very skeptical when they said this so I did some research online, and I found out it was a fan that was needed for the Gateway LX 6810 model. This is a glitch in this computer that GATEWAY will not admit too ! Anyways, I had to tell them how to fix my computer and these Geeks cannot fix my computer by setting it back to the original settings, and its been well over 4 weeks. They installed the fan after I went there and complained to them, but they do not respond, keep me updated or even notify me to pick it up. Simply terrible ! They cannot restore my system now and I am out to lunch without a computer because those darn Geeks put the ball back in my court everytime something is wrong. Really ! I am paying $199 for the Geeks to fix my computer and they cannot even get it back to the original setting from when I bought it. WARNING: DO NOT BRING YOUR COMPUTER TO THE GEEKSQUAD ! It is a wast of money and time...
Resolved
The complaint has been investigated and resolved to the customer's satisfaction.
The complaint has been investigated and resolved to the customer's satisfaction.
This review was chosen algorithmically as the most valued customer feedback.
I Called Geek Squad for a tv repair. I was told that the cost would be $150 plus parts. Tech showed up an hour and half late, looked at tv (didn't even open back or perform any diagnostics) and said that the TV needed a main control unit. He called me and says it will be around 500 and he will have the part in four days. He told me he would call back within...
Read full review of Geek Squad
The complaint has been investigated and resolved to the customer's satisfaction.
Geek Squad
-
horrible delivery and installation
I purchased three 60" TVs to be installed for my church. Paid cash for them and then paid the extra money for Geek Squad to professionally install my monitors with all the appropriate wiring. I waited two weeks after the promised installation date and upon delivery they installers gave me more excuses than solutions and at the end of the day they did not do ANYTHING but hang the televisions that we could have done ourselves. Best Buy geek Squad is a joke!
Resolved
The complaint has been investigated and resolved to the customer's satisfaction.
Geek Squad
-
bad service
My laptop stopped powering up, so I took it to the Geek Squad at Best Buy. They said they would send it out and it might take as long as 2 to 3 weeks to repair it and I'd get a call with a repair quote?. So, I had no choice but to buy a computer to use in the interim for my bookkeeping business, so I opted to upgrade my desktop computer'. A week, or so, later, I got a call from the Geek Squad, saying that the socket into which plug the power supply was damaged and that in order to replace it, they had to replace the entire motherboard because it is attached to the motherboard on my particular model|. They waid it would cost me $500 plus, so I told them not to fix and to just send it back to me, since I could practically get a new laptop for that". So, I bought a new laptop and got back on track with my business.. When I got the old laptop back, I took it to a PC repair shop and they said they could probably just solder a new receptor on it for $50.. I left it with them and the next day they said they didn't have to do anything to the computer -- that it was working fine! I think Geek Squad fixed the receptor, and was going to charge me for a new motherboard (whether they replaced it, or not), and charge me $500 plus

Ive purchased numerous products and services from best and geek squad and never really looked to see what else was out there. Big mistake...

I started listening to the advice of my friends and looking into other companies that would rival the services our family has purchased from geek squad(ie software installs for virus programs, removing the junk off the new pc, removing the viruses that got onto the new pc 3 months after it was purchased, etc.) We found a couple companies and tried their services and tested some of the things that they offer. I would like to propose to everyone a service that rivals geek squad and has a more cost effective approach to computer services. You can understand their workers also.

We've used secure remote support for a few things lately and they've saved us a lot of time and money taking our computer to geek squad. I would like to try and let everyone know to atleast look and see whats out there before you settle on geek squad or anyone else. secureremotesupport.com has a pretty good name, and has outdone geek squad in our opinions.

Sorry for the ranting, im a little irritated with geek squad lately as they helped caused a problem with our vista not loading correctly on our machine.
We are here to help
16 years' experience in successful complaint resolution
Each complaint is handled individually by highly qualified experts
Honest and unbiased reviews
Last but not least, all our services are absolutely free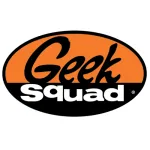 Geek Squad contacts