Freelancer.com complaints
381
Freelancer.com
-
Typing job fraud
I am totally new to freelancer and any freelancing job so I accepted a job which asked for ₹1600inr security deposit which turned out to be a fraud.. As i've already paid it.. Please help me to refund my money.. The money was sent through paytm and the upi id is [protected]@axisbank... The email is [protected]@gmail.com...I sent mail from another email and they replied me and offered me the same thing but mentioned another email and payment details...I am really frustrated and really wish they could be arrested..I attached some of my conversations and payment with this user
Desired outcome: Money refund
This review was chosen algorithmically as the most valued customer feedback.
I placed a bid on project "PDF to WORD conversion" I got message on freelancer as: "Data entry project availaible Message us on whatsapp7081184268 Copy this number and save it in contact as SoftTech Solution and then send us hi on whatsapp. Do it now before we give this work to other freelancer" The brief whatsapp chat was as follows: Hello Freelancer...
Read full review of Freelancer.com
Freelancer.com
-
Unauthorized card charges
Hi! I was scammed of 3395 INR by different accounts who closed it immediately once i got suspicious cause they kept asking me to pay them security deposits and stuff like that. They came up with a fake project. Please do look into it ASAP and refund my amount. I had taken screenshot of one of the accounts.
This review was chosen algorithmically as the most valued customer feedback.
i have work a lot and i win a contest after i withdraw my account to paypal they decided to close my account without warning i try to contact them via email and there is no response please dont ever use freelancer.com they doesn't care about freelancer at all
Read full review of Freelancer.com
Freelancer.com
-
Website developer
I put ad on freelancer.com to find someone who can develope my website. I got approached by 2 different people. First one took my $100 milestone and kept it and would not release it even when freelancer would ask him to do. He was poor from Pakistan with no electricity to work on my site. He dragged the work for few months & did not even start coding. I needed to stop the unfinished project he kept asking me not to do that freelancer will remove him. Lots of scammers are not qualified as web designers or developers. Please get my hard earned $ back. I still to this date 7-21-21 do not have any website. No money made. 1 year & half waiting for one website.
Desired outcome: Get my $ refunded in my original form of payment
This review was chosen algorithmically as the most valued customer feedback.
I register in freelancer. And I applied data entry jobs. One lady call me.+[protected] this is her number. That company name is digital data jobs. She said they give me a project and I need to pay 600 Rs security amount. And send that screenshot. I paid and send that screen shot. Then she send me a project (that project Id is [protected]) at June 18 2021...
Read full review of Freelancer.com
Freelancer.com
-
Freelancer.com
Hello. These platform is a complete scam, they locked my $3000 and after fighting about 3 months now I am posting this here. Still my money is with them.

Stay away from this platform, they are a complete scam and steal your money.

I had communication with their support so many times, they only have lame excuses for keeping my money with them.

Please of anyone can take some action against them.

Proof is attached.
Desired outcome: Please help me get my money out of this platform
Freelancer.com
-
Freelancer is a totally unethical company.
Freelancer verified a client and debited my account with $25, which they are refusing to refund.

I am a Freelance writer not an employer. Freelancer verified that the client Jayanta P is a client and is looking for a freelancer.

I accepted the client's project, only to find out after I contacted Freelancer that Jayanta P is not a client, but another Freelancer looking for work.

Despite numerous emails to Freelancer and dealing with 5 different people the issue is still not resolved.

In addition, they are now accusing me of communicating offsite with Jayanta P, which I under no circumstances did.

Please would you be so kind as to assist.

Freelancer simply sends generic messages that do not resolve the issues.

Many Thanks
Jeanne Gleimius
South Africa
+[protected]
Desired outcome: Refund my $25
This review was chosen algorithmically as the most valued customer feedback.
My account in freelancer was closed without any reasonable answers, I have emailed them many times to ask why, but they didnt reply. I have been working in freelancer.com for 5 years, got all 5-star rating. I still have 500 usd in my account. I still dont know why they do it.
Read full review of Freelancer.com
Freelancer.com
-
I'm complaining on service copy typing
I was searched for some copy typing work and one user sends me the message like "Please Send a HELLO to Our mail for Project Details .
Our Email - [protected]@gmail.com". I also did. Then she send me sample work and asked for security pay of 700. I paid for her. Then she said to complete the sample work and will get back in touch. But she didn't reply. I came to freelancer and saw that id. It was like " Account afsana q has been closed". Please help me out with this. She sent some screenshots as payment proof, then only i paid to her. I will attach to this complaint.
Freelancer.com
-
freelancer.com closed my account without warning as i'm trying to withdraw
the story is i got rewarder for the runner up of ibm contest at may 28 at that time the prize that i got is $2000 then after getting 10% freelancer fee i got oy $1800 then i withdraw it through express withdrawal, after waiting up until 9th of june my money got refunded, i ask freelancer support why? then they answer that my name doesn't reflect my bank account, and i gave them picture of my name and im sure 100% that my name is correct because i lost patience, then i try to verify my debit card i got the authentication code in my bank account, and i thought if debit can go through why money can't be withdrawn through here there is something weird, then after that the problem doesn't end there after i try to authenticate with the money that they credited to my bank account 3725 indonesian rupiah to be precise i try to input it i to the form and i can't even authenticate i fail three times i have check if the number in my bank are 3725 and it still can't go through, so try to withdraw with another method there by using paypal luckily with paypal i can withdraw and i need to wait until monday because they process it on monday that day, but then when i try to login again my freelancer.com account got closed, i try to contact support they doesn't answer i go to their instagram and they told me to send email to [protected]@freelancer.com i ask them multiple times and there is no response from freelancer.com, i even ask on twitter and youtube, there is no response about why they closed my account, what i did was just withdrawing my money that i work so hard for a month for ibm challenge and this is what they give me? closing my account? after i gave them $200 for free? and then it become worse after i try to withdraw through paypal, because their system only allow usd paypal then i need to convert my payment from indonesian rupiah to usd again which is now become proximately $1600 i forgot the exact number but my money is stolen by freelancer.com without warning etc. hopefully freelancer.com can read this and let's solve this with a good manner, i just want my money back that's it, why you close my account? while my money is still there this is stealing for sure, hopefully freelancer.com support read this so i can get my money back otherwise if let's say my money doesn't comeback ever, this can be the lesson for the other guys to never use freelancer.com
Desired outcome: i want my money back
This review was chosen algorithmically as the most valued customer feedback.
I want to tell a sad story about my freelance work. I have been working on this site for 4 years, my account was AlexFaster. I made thousands of dollars for this site, my rating was 5 out of 5, all the reviews were only positive. Imagine my surprise when I could not log into my account! It turns out my account was closed silently, without any explanation!...
Read full review of Freelancer.com
Freelancer.com
-
Account been suspended along with my Milestone payment
I've opened an account last week and has submitted all the required documents. But initially I gave my wife's account as a funding source to create a Milestone payment instead of my own funding source.
The Milestone amount also been deducted from my wife's account.
During identify verification process they asked me "To clarify the ownership of the card" and I replied that is was my wife's card but they rejected it by saying it was not your own funding source. So after that I had updated my own debit card and aunthenticate it.
After authenticating, again I tried to verify my identity but it still asked me to clarify the ownership of my wife's card.
I have no idea about what clarification they required from even though the funding source has changes with my own name.
Anyhow I submitted for review but they finally suspended my account.
Really I don't know why they suspended my account even thought I did used my own funding source.
Also I don't know about the Milestone amount which held up by Freelancer.com.

Please answer my quires if any resolved the issue before with Freelancer.com

Thank you
Freelancer.com
-
Account
My account with 47AUD was closed on the 18th of May, 2021 for no reason — I never violated any of their terms and conditions. They are thieves! They didn't close my account when I was working very hard to earn the money, but when it was just one day to the d-day they blocked my account so that they could steal my money, I am so heartbroken right now. This is not fair!
This review was chosen algorithmically as the most valued customer feedback.
I have been approached by two scammers. They ask for money (refundable security). moraima218 [protected]@gmail.com Kindly email us the request to get Project details at ours email id which is katewinset793 at the rate gmail dot com Kindly mention yours country name ONLY when you mail us. DO NOT WRITE ANYTHING OTHER THAN COUNTRY NAME. "You will deposit...
Read full review of Freelancer.com
The complaint has been investigated and resolved to the customer's satisfaction.
Freelancer.com has left an official reply on this complaint.
Freelancer.com
-
menerjemahkan dari bahasa Inggris ke Italia
Saya ditipu oleh scammer, yang meminta uang di depan sebagai jaminan sebelum pekerjaan dimulai dengan nilai jaminan yang cukup besar.
Padahal saya adalah sebagai pelamar atau pencari kerja dan tentunya berharap bisa mendapatkan upah atau bayaran atas pekerjaan yang sudah diselesaikan sesuai dengan batas waktu dan upah yang telah ditentukan oleh pemberi kerja.
saya diminta menyetorkan sejumlah uang untuk jaminan dengan iming-iming jaminan tersebut akan dikembalikan saat pembayaran upah setelah pekerjaan selesai. Tapi darimana saya dapat percaya kalau uang saya akan aman. Sedangkan tidak ada jaminan apa-apa ke saya.
Resolved
The complaint has been investigated and resolved to the customer's satisfaction.
Freelancer.com
-
Account got closed for unknown reason. Money still in there
Customer support not responsive. There is an open dispute for which I paid money. I don't care about the account but want my money back. (opening the dispute and the project, the dispute is about). Now filed a dispute via paypal: freelancer.com closed my account for unknown reason, which I don't care so much except that i've paid usd 6.12 to open a dispute that is still open. I also put usd 10.86 in escrow (the dispute is about that). Total usd 16.98. Transactions: 5ck76533sh937963t, 7vj034327n718125j, 1xe79466xl780450h. That money is with them and the account got closed but the money is mine, doesn't belong to them. Please help me getting my money back. I've attached the correspondence about the closure of the account. On request, I also have evidence of the dispute. Many thanks.
Desired outcome: Just want my money back USD 16.98. Is not much but its about the principal
Freelancer.com
-
Suspended account, stolen money?
Took my pictures my ID, my home address and SUSPENDED my account with at least $650 USD in it.

Long story short, I have been using freelancer for a while now. I have informed my teammate to use it to use it for his projects. I have never even paid it a thought.

A few days ago I came to release a milestone for one of the freelancers for a project I am working on. Only to realize that they want me to verify my account. So I did so, by doing taking pictures of myself, my ID, my address. Within the verification form they kept on insisting that I own his account (which I realized by knowing his first name and the company name). I kept on telling them multiple times that this is not my account. Owned by two different people.

They took all my details and suspended my account. Now I am worried about my safety first and my money. If they took my money and didnt give me any direction should I trust them with my safety, my ID, my address they have almost everything.

I have emailed them multiple times with no answer. My username is develop2020.

I am seriously worried about my safety and hard-earned money (OVER $650 USD).

Regards
Desired outcome: REACTIVATE and VERIFY ACCOUNT
This review was chosen algorithmically as the most valued customer feedback.
I would like to share my experience. On February 18, 2020 I completed a $560 project and my client released my earnings. I successfully completed the identity verification steps stipulated by freelancer.com to withdraw the money and I was informed the verification had been successful. At that time, I hadn't provided any payment info to which the money...
Read full review of Freelancer.com
Freelancer.com
-
very very bad attitude of support. project money locked.
5 times my payment reversed. now they reversed money and the client was saying he didn't get any email. he was saying money has been deducted from his account.

very very bad support. don't give time and listen to freelancers. this platform is working and earning profit because of us freelancers.

I got $125. freelancer.com deducted commission it became 112.50.
I withdrew my funds they convert it and all of sudden locked the amount. now you locked the amount so the amount should be the same when you are locking. $112.50. it means there is no bank involve and money locked before leaving and depositing to my account.

so it should remain the same amount. because it just computer conversion you didn't pay me and money didn't transfer.

in this whole situation, what is my fault. if the client account is not ok. so you guys are deducting commission for what. locked payment because of security why this security comes after deduction of payment. at the time of the milestone is being created. why there is no issue.

now -23.60 is showing in my account. no one is listening. even before it happened but payment reverse in the same amount.

The client is saying he didn't get any email from freelancer.com he has released the milestone and money has been transferred from his bank account to freelancer.com.

very bad exchange rate. the interbank exchange rate is different but the freelancer interbank exchange is different. which interbank freelancer.com is using. no one knows. Google is there interbank exchange rate is easy to know. but every time very very bad interbank exchange rate from freelancer.com.

there are other platforms no reversal of payment. no interbank exchange are different.
We are here to help
16 years' experience in successful complaint resolution
Each complaint is handled individually by highly qualified experts
Honest and unbiased reviews
Last but not least, all our services are absolutely free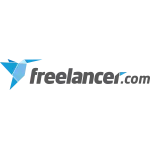 Freelancer.com contacts