FairPoint Communications complaints
63
FairPoint Communications
-
new service
I call the start new service. I made several calls for quotes in my area and every call I made the cost went up. The representatives were rude and had no desire to provide service to me. When Consolidated Communications fails it will be because they cant get new customers. I think it is a shame they can get away with gouging us. When people drop them I hope they get why...
FairPoint Communications
-
business phone
my business phone was disconnect for $54.83 that was to be paid with the February bill on 2/27/18. I received NO communication that my phone would be shut off for 54 freaking dollars. I have been a customer for over 10 years and paid a minimum of 160.00 a month for years! I am so disappointed with this, and the "customer service" that I will be contacting Spectrum cable regarding my business line. If this is how you are going to treat your customers going forward I wish you a great deal of luck as I am sure I will not be the first one to switch services as a result.

my account number is 207-934-3181-150 and my name is Rhonda Goulet.

This is absolutely unacceptable!
FairPoint Communications
-
internet
In the past 2 months IV have been lied to (or miss informed as they call it) by 3 different employees on 3 different occasions. Maybe I the stupid one for trying to continue service with a company that has a solid F rating with the BBB. I would have thought a company with such poor service would be much more helpful and willing to help the faithful customers. Sadly I couldn't have been more wrong.
FairPoint Communications
-
internet
I received a notice tucked in with my bill towards the end of 2016 regarding improving our internet wifi service and faster internet service. I opted to go for it because things have been so slow with Fairpoint. A short time later I received a new modem via FedEx with a note telling me to have the phone company's techs install it. However, we had some pretty cold weather at the time. A crew showed up but because I am disabled and could not assist them with my computer, I asked that they come back and I was told I could call for service and they would be back after my call in request. We had some pretty nasty weather and I did not want men coming out in the cold and snow to work on the pole outside. So I waited. After a while Fairpoint called to remind me that my modem should be set up and I explained why I had not called for it.
I was told to give them a call when I was ready and they noted it on my account. Now after calling them I have an appointment for June 7th. However, since I made that appointment I have received TWO MORE
MODEMS from Fairpoint via FedEx. Now I have 3 new modems! Does Fairpoint like to ship these out and in the end, we are charged for them? I intend to have these men who come to set this up take two of the modems back! To me, it is a waste of our money.
FairPoint Communications
-
Internet service
I have Fairpoint internet at my house. My down load speed is .7mbps
0.13mbps upload. When I called them up they let me know I have all old equipment and it had to be changed out. I asked why didn't you change it out when I complained before.
They not me, made the appointment to be at my house on 9/6/2016.
I told them I have my own construction Co. with employees and clients depending on me, I would like some kind of time line.They said they would call in advance and let me know They never called.
I called twice on 9/6/2016 as I waited for them to show up. The 1st woman at 2:00 couldn't find the appointment, after getting frustrated I hung up. I waited a little while longer and recalled. When I talked to the gentleman at fair point It took a while and he found the order.
he then called dispatch to see where the tech was. After being on hold for another 5 min's I was told they are not going to make it today, They would make it sometime 9/7/2016 before 5:00 pm. I let him know this was unsatisfactory, I have a business to run All he kept saying he was sorry. I told him no your not, I didn't want lip service I wanted a tech out here now.
I asked to talk to a supervisor or the dispatch he told me there is no one I could talk to. I asked who was going to pay for my wasted day again no answer. They don't mind taking your money, and give you the worst service I have ever seen.If I gave my customers this kind of service I would be out of business. If they can't learn good service = respect then I hope they go out of service. Anything I can do to help them go out faster i would gladly do.
Let's see if someone really reads this
Ron
FairPoint Communications
-
Internet service
The internet service in the Choteau area has been horrendous for the past couple months. At times it is completely down, others so slow as to be worthless. I live in Peggs, which was served the old Choteautel company. I lost phone service on one of my phone lines for over a week back during the holidays. Turns out a port had gone bad and their switch center. I don't mind that, if they could just get the internet service to be reliable. I can accept that it will never be better that 1.5 mbit, but it could just maintain that rate then I am getting a fair service.
This review was chosen algorithmically as the most valued customer feedback.
Ordered a new service from FairPoint Communications on August 3rd, 2015. It is now August 8th and still no landline or internet service. I called and spoke with several different people from FairPoint- each called "disbatch" and was told that I would be connected today or tomorrow (at least 5 different times). The latest lie was today when disbatch said it...
Read full review
FairPoint Communications
-
Waiting 2+ months for install
I moved to rural southwestern Maine ON December 1, 2014 and called Fairpoint - the only Internet provider available - to get Internet service. They say it will be installed on December 26...they never show. I call on January 2, 2015 and find out my install date has changed to February 5th. Why? I ask. They say that the address they wrote down was for some random street in a town 20 miles away. I tell them it's unacceptable and they say they will put in a request with their "fail team" to have it moved up. That's right, they literally call their error correction department their "fail team" because they are so terrible. I call back a week later and they say they can't move up the date. On Februare 2nd the modem shows up in the mail, so I think ok I guess they have it figured out now. Wrong...it's February 13th and I still have no Internet and when I called 3 days ago they said "we don't know what happened, we will call you back ASAP with an answer." Still nothing. All this crap for a 7 mb/s Internet service...what a joke. Oh, did I mention I'm a graduate student in an online program? I had a 4.0 before this semester but because of all the snow sometimes I literally can't drive the 12 miles to dunkin donuts to use their wifi. I hate Fairpoint and I haven't even received their service yet.
The complaint has been investigated and resolved to the customer's satisfaction.
FairPoint Communications
-
no telephone or internet
Today is the fifteenth day without landline telephone service while our internet is intermittent. Fairpoint Communications is our bundle carrier. Out telephone number is 802-368-7217. Fairpoint has been evasive at best, and non-responsive at worst. Jeannine and I don't know what to do and it appears that our state representatives are also without answers. Our employment in this rural area operates almost exclusively through telephone, Skype, and internet capability. We are crippled and debilitated because of this non-service and non-responsive posture on the part of Fairpoint who has an absolute monopoly of servicing this rural part of Vermont.
Is there any recourse?
Resolved
The complaint has been investigated and resolved to the customer's satisfaction.
The complaint has been investigated and resolved to the customer's satisfaction.
FairPoint Communications
-
deceit-billed for services don't have- holding my deposit- cancelled service-unable to talk to manager
Fairpoint internet service: We ordered internet from Fairpoint Communications on Sept. 5, 2014. I gave them a $100. deposit so they would connect. I was told they would connect on 9/17/14 but they didn't connect so I called. They can't connect until 10/14/14, and they never should have told me the 9/17. When they came out to connect the internet on the 14th, he couldn't complete because he didn't have the equipment and would have to come back on 10/17. He didn't show up the 17th and didn't show up on the 20th. I called Fairpoint again. Talked with Eric. They wouldn't be able to install until 11/4 and not guaranteed they will that day. I told him to cancel, I didn't want Fairpoint and I just want my $100. deposit back. He transferred me to Anthony in Financial Services. He said he would process my request but it would take 3 or 4 weeks to get my deposit back. During this process Fairpoint workers have gone strike and it is impossible now to get anyone on the phone. Oct. 18th I got a bill from Fairpoint for internet services 10/14 to 11/17. Really crazy. I finally got thru to someone on 11/3. She had me on hold for 45 mins. I hung up and called another number but no answer. I haven't been able to talk to anyone until 11/4.After a 2 1/2 hour conversation I haven't gotten anywhere. She said I do have internet with Fair Point and she can connect me with someone to disconnect. I told her I would not do that because I don't have internet service and never have. I told her I cancelled on 10/23/14. I have documented every call and everyone I have talked to. I told her I talked with Eric and cancelled and he connected me to Anthony to get my $100. back. She said there is NO RECORD or my phone calls. This is ridiculous . She said she will order the disconnect but I do have a bill for $32.86 for services I never received from 10/14/14 to 11/17/14. I wanted to talk to a manage but of course no one is available . She told me that the manager would handle my $100. deposit but I would owe for the service. I told her I wanted the name of the technician that " installed" the internet because he never did the job. She needs to check on him. No luck with that. They are not answering their phones and when you finally get thru they don't help you. I have names, dates and times of everyone I have talked to. They got my $100. deposit on 9/5 and I have a confirmation number but I just want my money back. I am NOT paying an internet bill for services I never received. Please help me get my money back.
Resolved
The complaint has been investigated and resolved to the customer's satisfaction.
FairPoint Communications
-
Termination fees
We are a business with multiple phone lines. We switched to a new plan with Fairpoint last year to save money, but felt that this plan and the company's service was not worth it. We did not sign a contract.

Upon switching to a new carrier this year with benefits that Fairpoint does not offer, we were assessed a $400 "termination fee." When asked how they could justify this charge when there was no contractual arrangement that made us aware of this, they stated that we entered into a "verbal contract" with them and had no recourse but too pay.

Unfortunately, the state of Maine yanked all powers away from the Public Utilities Commission and deregulated to create a better "business environment." Translation = companies with unfair billing practices can get away with murder because the only recourse is court, which is too expensive. Fairpoint are crooks, just like all the other companies with hidden fees!
The complaint has been investigated and resolved to the customer's satisfaction.
FairPoint Communications
-
unfair business practices
I am determined to file a lawsuit against Fair point communications. I have a disability and am low income. For the past 3 years I have been trying to get them to lower my bill. Last year I finally got them to lower my bill to 59.00 a month and Internet to 39.99, so 100.00 a month is still to much. In January of this year the phone bill portion of the bill jumped 19.99 a month I had no idea. So here it is in late April and my bill is 355.99 and ready to be shut off in 10 days. I called customer service to set up a payment plan and was told that I had to pay all of the bill at once or lose phone and Internet service . I also found out that had I called in January I could have avoided the 19.99 increase which is now 100.00 extra on my bill. Though like pulling teeth I was able to ascertain that there is a program I was eligible for all along that would have given me phone service due to my limited income and disability for get this 10.00 a month. I had been seeking this type of plan all along for the past 3 years since my disability and every CSR i asked at Fair point lied and said there was no such program and the lowest I could ever get my bill was 39.99 a month . I use my land line to make an average of 5 calls a month, and I make no long distance calls at all from my land line. That is a average of 11.00 a call. Is there something wrong here.
Resolved
The complaint has been investigated and resolved to the customer's satisfaction.
This review was chosen algorithmically as the most valued customer feedback.
Reported a service outage of my DSL line on July 20th (31 days ago). Have spent HOURS with tech support and customer service trying to get status. Three promises to escalate in the last two weeks but still no resolution. No one has the ability to contact local tech service. Fairpoint customer service and tech support representatives have been professional...
Read full review
The complaint has been investigated and resolved to the customer's satisfaction.
FairPoint Communications
-
Billing
The worst part is how Fairpoint bills customers,
The bill always is due late in the month instead of being due in the beginning of the month like pretty much every other company bills its customers!
Which already makes you late when you pay the bill for service and since they advance bill you for the next month and add the amount of next month to the current months bill as soon as you receive it since most people pay bills and/or receive money in the beginning of the month.
Which means you pretty much get billed for both months at the same time and if you only pay the current months amount off they disconnect your service for failing to pay the whole amount (Both current month and the month in advance they add to the bill ahead of time).
If your service gets disconnected for failing to pay the in advance next months charge they add to the bill cause of the end of the month billing, Good luck with getting it turned back on anytime soon (It can take 3-5 days to reconnect service even if you phone in the payment directly to Fairpoint accounting).
Case in point the way Fairpoint Communications bills its customers is an outright disgrace and borders on the same exact way Comcast bills its customers!
Resolved
The complaint has been investigated and resolved to the customer's satisfaction.
The complaint has been investigated and resolved to the customer's satisfaction.
The company has left an official comment on the complaint.
FairPoint Communications
-
Installation And Lack Of Information
Requested a new install to residence. Due date was given. on due date, verified installation in the morning. Fairpoint stated a tech would be on location. Took day off of work. No one called or showed. Called back. Information wasn't sent to dispatch. Do not have a reason of why it wasn't communicated to dispatch. Have no other method to communicate with dispatch except with internal system that is down. There are three other people that have orders in my neighborhood that are getting nothing but excuses of why their service isn't installed or installation dates cannot be met. Installation date now unknown. Refusal to offer a supervisor. Guaranteed a call back from a supervisor within the hour. Called back three hours later, still no supervisor available, and no contact with dispatch or an installation date
Resolved
The complaint has been investigated and resolved to the customer's satisfaction.
The complaint has been investigated and resolved to the customer's satisfaction.
FairPoint Communications
-
Billing customer Services
I have had bad internet connections for almost 3 years they come out and say nothings wrong the guy never ran the internet cable right its ran through a window thats shut on the wire because he didnt have tools to drill a hole in the wall ... my phone is static all the time ... when you call them and complain they give you the run around like theres alot of stupid people working there. and now billing omg the billing we now i have to pay 1 month in advance every month my bill used to be only 74 bucks amonth which is a rip off is now 134 amonth . its a rip off because i have dial up speeds im not lying and only basic phone service like 200 long distance mins and caller id voicemail ... they are ripping people off i wish i new how to SUE the hell out of them and give me every penny i paid ... and i think they should give money back to every person that has or had services ... Thanks please dont choose fair point they dont care about you or how they treat you... you can call me anytime i will tell you more... and to think GOOGLE has partnered up with fairpointe in oklahoma... So there goes GOOGLE!
Resolved
The complaint has been investigated and resolved to the customer's satisfaction.
The complaint has been investigated and resolved to the customer's satisfaction.
FairPoint Communications
-
Customer Service and General Services
It would take me an extremely long time to map out every single issue here, but the main problems are as follows:
We have ordered services three times through the company, due to a move and to upgrade to fiber optic when it was available. They have never ONCE provided service on the date they gave us. In fact, in every single instance it has been pushed off two or more times, being a week apart each time. (If we ordered service today, we may finally get service three weeks from now, even though they give you an initial date five business days from the order.)
On top of this, in each instance, they've required a tech come into our home, which is beyond ridiculous- I used Verizon in the past for the same services and they never once had to enter the home. Because a tech has to enter the home, we've had to TAKE TIME OFF WORK for every single install date. That would be a nuisance, but fine, if they came on the date specified.
The biggest issue is, they DO NOT EVER let us know they service date has been pushed off. We call at the end of these dates, and have specifically requested they call us if something is going to be changed, and NOT ONCE have we gotten notice. It's just a call, waiting, then, "Yeah, they pushed the date to five to seven business days from now, we have nothing specific."
The customer service people have actually been the largest deterrent to Fairpoint. The first time we ever had an issue with the install date being changed, the lady blatantly lied and said that was never the date, even though we had a confirmation and had called ahead to confirm the initial date.
Another time, when they once again missed the install and never called, my husband talked on speaker phone to a supervisor, Laurie, who was down right hostile and refused to let him talk to anyone else, because she was the only supervisor and somehow "couldn't" transfer to someone else. She repeatedly said she was the only one we could talk to, had no superiors (she must have hired herself!) and refused to give an employee id, her specific location, or any identifying information whatsoever. When my husband asked if he could at least know what state she was in, so that we had something to go (on our own) to for help, and he asked if we were calling NH, since we live here, she blatantly said, "no." When we looked up more information on the phone number listed that we were calling, it was indeed the Portsmouth NH office. She said there was "nothing" she could do.
We finally just cancelled our request for fiber optic, as our service dates have been pushed back repeatedly with no notice. The girl we talked to today, Nicole, said we would receive an early termination fee because our service that we currently have was finally installed. She was also quite defensive.
We have talked to someone at Corporate located in Concord who has been incredibly helpful and understanding. It is too bad that she cannot make the company work correctly, or get customer service to give courtesy calls when they "have" to back up service install dates. It still boggles my mind that someone doesn't say something, EVER.
It is the worst example of customer service I have ever, ever seen. It is beyond me how people can be trained this way. They also can't deliver their services as promised. Save yourself a headache and avoid them, even if it means no internet.
Resolved
The complaint has been investigated and resolved to the customer's satisfaction.
The complaint has been investigated and resolved to the customer's satisfaction.
FairPoint Communications
-
Despicable Service
In April a called Fair Point to inform them of my intention of terminating my service (phone and Internet) by porting my phone number to a different company and requested to keep basic line until the porting was completed. The customer service tech in the Internet part of it convince me to stay with Fair Point Internet by offering me an discount if I stay for 18 months and I agreed. So, at that time I said that I only wanted to terminate the phone and have the number ported to Vonage.
My phone with Vonage was working perfect to call out except that call wouldn't ring in when someone called us. So after waiting for days/weeks to see if Vonage/Fair Point finished the porting got sick of waiting and June 6th I called Vonage to complaint about call not coming through and they told me that it was because Fair Point had not finished transferring our number but that they would be contacting them. Simultaneously I received the phone/Internet bill from Fair Point and notice that for the past 2 months they had been charging me for phone service. I call them to adjust the bill. ended up paying the bill anyways (until July 12). Vonage sent me an email notifying me that on June 20th the porting would be completed, on the 19th they call me to let me know that they were ready for the porting but they couldn't detect their equipment anymore which surprise me because it has been working perfectly for weeks now. When I got home I found there was not Internet. Called Fair Point and they told that everything was good in their end, called Internet tech support and they tried to help me and opened a ticket for repair, 21st still not Internet, 50 minutes on the phone (half of the time on hold) to be told that there will be Internet when I got home because there was nothing wrong with my Internet. Got home that night after work and after their office is closed and not Internet again (if there is no Internet there is no phone service either) so again on the cellphone with very poor signal calling tech supportt to see what the problem was, after few dropped calls and two and half hours later fuming out of frustration to be told that I had a ticket opened but it was closed because I had been disconnected and needed to call customer services during business hours, this has been a deja vu every single day for the past 10 days. I have spoken to over 20 different persons since this whole nightmare started and concluded that some of the Fair Point communications customer services rep have very bad attitude, no clue about "customer services", no follow up on customer's complaints, the entire company has very poor communication among each other and within departments, in general a nightmare of incompetence. The worst service.
Resolved
The complaint has been investigated and resolved to the customer's satisfaction.
The complaint has been investigated and resolved to the customer's satisfaction.
FairPoint Communications
-
Unfairness
I called to cancel Fair point Internet because it doesn't work well and slow when it is working. The man I spoke with told me that because I only had one month remaining and was a pre existing costumer, he would cancel the early termination fee. I later received a bill with a 90.00 termination fee. I called and explained this to costumer service and they said that because no notes were on my account saying this would happen they couldn't remove the fee. I even spoke with a manager who was not willing to change the bill either. I feel that if I am calling and am clearly upset about a problem they should fix it. Its not my fault the man didn't make note of what he promised. Or maybe he didn't make note on purpose, how will I ever know. They are very unfair and I will never use there services again. Make sure you record who you are speaking with and get a conformation number and save it with your records! Better yet record your phone conversation because what one person tells you isn't what you will actually get in the end!
Resolved
The complaint has been investigated and resolved to the customer's satisfaction.
The complaint has been investigated and resolved to the customer's satisfaction.
FairPoint Communications
-
Billing,
Lack of response, failure to apply credit when assured it would be. This company tells you what you want to hear and then does whatever they want to. They play "dumb" when you call the second time and still could care less what you have to say. The say on there website they are making life better where they work. No doubt since they are linining their pockets with our money.
This all stems from us transfering our internest service and phone to a different carrier. We attempted to stay with them but because there was no bundle we opted out. Conveniently they have no record of that. They just charge you early shutoff penalty fees because they just renewed your contract whenever.
This company only wants your money. They do not care at all about customer satisfaction. They care about themselves. It would appear that the customer service reps are trained to give you a warm fuzzy feeling and then screw you
Do not do business with this company unless absolutely necessary.
Resolved
The complaint has been investigated and resolved to the customer's satisfaction.
We are here to help
16 years' experience in successful complaint resolution
Each complaint is handled individually by highly qualified experts
Honest and unbiased reviews
Last but not least, all our services are absolutely free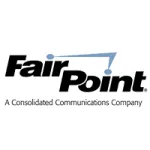 FairPoint Communications contacts