eSkincareStore complaints
5
Newest eSkincareStore reviews & complaints
They sent me a defective product and didn't refund me!
They sent me a dried/defective product which was a 4 months supply according to the product's website. After about 2.5 weeks it completely dried out. I contacted them and asked to talk to a supervisor. He asked me to return the product and if it was dry, they will refund me the full amount (as they didn't have any of that product in stock to re-send) and 25% stocking fee wouldn't apply as it was a defective product. I did that but they refunded me a portion of it and held about $50. When I called them back, customer service said that we identified this as not defective and the reason was dry was that you used it too much! Can you believe this?! A 4 months supply and after 2 weeks of usage, they claimed I used it too much! A BS excuse in order to not to pay me fully. They never returned my calls when I asked for a supervisor! Save your time and money and shop somewhere else.
They refused to ship my order
Ordered products from Eskincarestore website and they did not ship my order. I waited for over two weeks and there was no update regarding my order status and when I contacted them I was told that order was not shipped. They refused to explain anything.
Since I paid via PayPal I immediately contacted them and asked for help. Only after I opened a dispute and involved PayPal Eskincarestore finally shipped my order. I bet they tried to scam me!
By the way, I'm still waiting for my order!
Worst ever!
I have purchased something from www.eskincarestore.com website and received an incorrect order. I immediately contacted customer service and explained what happened.
Then I asked for a replacement but their rep was quite impolite and refused in a rudely manner! They said that they don't do refunds. I told them that I did not ask for a refund, all I wanted was to get what I paid for, but they did not want to listen! They said no returns and refunds and that was their final decision. What a joke!
Is eSkincareStore legit?
eSkincareStore earns 91% level of Trustworthiness
SAFETY NOTICE: ComplaintsBoard has analyzed eSkincareStore and determined that it has perfect credibility and is completely trustworthy, with a legitimacy rating of 91%.
We found clear and detailed contact information for eSkincareStore. The company provides a physical address, 3 phone numbers, and email, as well as 2 social media accounts. This demonstrates a commitment to customer service and transparency, which is a positive sign for building trust with customers.
eSkincareStore has claimed the domain name for eskincarestore.com for a long time, which suggests that the website is established and has a history of being in operation. This is a positive sign, as it indicates that the website has been around for a while and may have a reputation to maintain.
Eskincarestore.com has a valid SSL certificate, which indicates that the website is secure and trustworthy. Look for the padlock icon in the browser and the "https" prefix in the URL to confirm that the website is using SSL.
Our scan shows eSkincareStore website is free from malware and phishing activities, which are types of online threats that can include viruses, worms, Trojan horses, ransomware, and other malicious code, as social engineering tactics used to trick users into sharing their personal information.
Eskincarestore.com has been deemed safe to visit, as it is protected by a cloud-based cybersecurity solution that uses the Domain Name System (DNS) to help protect networks from online threats.
A trust mark has been identified for a eskincarestore.com, but it is important to verify the trust mark and its source to ensure that it is legitimate. Ensure that the trust mark is genuine by clicking on it and verifying its authenticity through the issuing organization's website.
Eskincarestore.com appears to have online shopping features, it's important to know that the platform supports an extensive range of payment methods, making it convenient and easy to complete your transaction. The payment procedure on the website is also relatively simple and straightforward, ensuring a smooth and hassle-free experience for buyers.
However ComplaintsBoard has detected that:
While eSkincareStore has a high level of trust, our investigation has revealed that the company's complaint resolution process is inadequate and ineffective. As a result, only 0% of 5 complaints are resolved. The support team may have poor customer service skills, lack of training, or not be well-equipped to handle customer complaints.
The website belonging to eSkincareStore has a low number of visitors, which could be a red flag for users. However, it's important to conduct additional research to fully evaluate the website's legitimacy and trustworthiness.
We conducted a search on social media and found several negative reviews related to eSkincareStore. These reviews may indicate issues with the company's products, services, or customer support. It is important to thoroughly research the company and its offerings before making any purchases to avoid any potential risks.
The use of a free email address for contact on eskincarestore.com may be a red flag indicating potentially unreliable or fraudulent activity.
Our Verdict: eSkincareStore is highly recommended company, but beware of poor customer service. Their 0% Resolve Complaints rating is a cause for concern. We advise using their services securely and reviewing complaints beforehand.
Badly packaged products
I don't advise anyone to buy from the company www.eskincarestore.com. I ordered two products, one was cream and another was liquid for face. The second bottle was improperly packaged and some liquid was split in the package. I couldn't use it already, so I decided to contact the seller and asked to change the order. To my surprise, these jerks ignored all my emails. Maybe someone has any idea how to get any info from this seller and return money back, please contact me then or leave a comment. Thanks.
I would never order from this company.
I ordered a free sample from eskincarestore.com and I have just seen my credit card bill and they charged my account 2 times with amounts of $89.82 and $89.86. This really makes me mad as there is nothing on the site about charging this amount or I would not have ordered it. I didn't know that this order would cost me so much. Otherwise, I would never order from this company.
Collect Your Trust Badge
Be recognized for outstanding customer service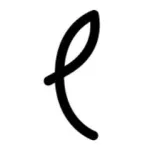 eSkincareStore

contacts
We are here to help
19 years' experience in successful complaint resolution
Each complaint is handled individually by highly qualified experts
Honest and unbiased reviews
Last but not least, all our services are absolutely free