Doctolib
-
10005881361 Richard Meldener
10005881361 Mr. Richard Meldener, a kinesitherapist listed in the Doctolib platform, does not have commitment with his patients.

I had scheduled an appointment with him on June 29th, 10 o'clock, which was confirmed through the Doctolib platform. I took the train to commute to his office, arriving on time, rang the bell but there was no reply from inside.

After waiting and ringing for about 10 minutes, I decided to call his listed phone number, which he did pick up. I said that I had a confirmed appointment scheduled for 10AM, wondering if he wasn't aware of it. To my surprise he replied that he knew about it, yet wasn't sure he could see me because he didn't know if he would make it to his office at all. He suggested me to wait for about another hour, but even then told me he could not guarantee he could see me.

This is an insult to the life of a busy adult who planned ahead, made time off of the daily work and wasted her time going to a place out of the work-home commute route. His complete lack of apology and nonchalance is out of place with a platform of healthcare professionals whose duties involve the well-being of patients.

How a person like that is listed on Doctolib, a serious platafom?

Marlucia.
Desired outcome: Exclude 10005881361 Richard Meldener from the platform, to not repeat it again with the others.
Doctolib
-
There was an appointment via Doctolib, the doctor declined us, but I have no opportunity to report it at Doctolib
I organized an appointment at the Berlin Eye Clinic, Walter-Benjamin-Platz 8

10629 Berlin, Herr Dr. med. Bilal Chamat. We appeared at the doctor at the date and time, the woman at the reception was very rude and denied a visit without any reasoning, but the next day Doctolib sent the notification that I missed the appointment, which is not true, there is no possibility to reject the missing appointment and to complain about the doctor.

Very bad service, no basic features that would allow the patient to protect his/her rights.
Desired outcome: I'd appreciate a response and a feature added that I did not miss the appointment and the feature to complain about the doctor, doctor rating in Doctolib would also be useful
Doctolib
-
Late appointment at dentist
I arrived in good timing, 10 minutes before my appointment to check in. As soon as I spoke in English I was told by a dentist hovering nearby there would be difficulty to undergo my appointment due to not yet receiving my carte vitale, even though he was assured I could pay upfront and claim back after through insurance.

I was made to wait 30 minutes before seeing a dental nurse who xrayed me. I was then called down outside the dental rooms, where I could see the dentist running between 2 rooms carrying out 2 treatments on patients.

I was ushered into the dentist room to be xrayed again, as I explained it was the opposite side I had pain as she kept referring to my right when in fact it was my left. These were done fairly quickly, but I was then left in the chair on my own for 45 minutes... No explanation at all, but could see and hear her performing treatment on yet another new patient in the opposite room.

It was only when my husband came down to look for me as it was now 1 and a half hours after my emergency dental visit that he wondered where I was, that the dentist appeared to give me a prescription for antibiotics with only looking in my mouth once.

I am really disappointed, feeling I was treated like this due to not being a French resident. We will be living in Paris for 5 years of they bothered to find out rather than treat us like tourists and not even talk to us. I absolutley will not use this dental practice, ever.
Desired outcome: Apology for incredible lateness and negligence, and explanation as to why a dentist can treat 2 patients at the same time?
Doctolib
-
Doctor denied us - Dr Lucile PRINC
Hi,

We are 10 mins late to the appointment and the appointment was just for one small paperwork to apply in social security .

Date : 26.10.2021
Appointmnet time : 10:45 AM
We reached : 10:55 AM

We still had 5 mins left for our appointment to end and Doctor denied us . Also I had booked another appointment at 14h30m later in the afternoon for my wife (Monalisa Patra) to which she said she did not receive any such notification.

Therefore we did not show up at 14:30 Hours. We even could not cancel the appointment from online as it was written only doctor can canel this.

Next day I see warning email from Doctolib that I have not honored the appointment .
This review was chosen algorithmically as the most valued customer feedback.
I was very distressed by my encounter with Doctolib. After taking my test on Thursday 5th August at 10.55, I received a text later that day telling me my results were available at the following link to click on - https://sidep.gouv.fr/cyberlab/patientview-er.jsp?key=byTftSIVX-hVdRxH7OZtWWIQS-DADrMHeM. When I clicked on the link it refused my birthdate...
Read full review of Doctolib
The complaint has been investigated and resolved to the customer's satisfaction.
Doctolib
-
Covid-19 screening center- Sante plus- Nanterre
Hello I had booked a PCR test through Doctolib at Covid-19 screening center- Sante plus- Nanterre on 21st July 2021 at 14:40 as I had a flight the next day which is 1st august 2021. I reached the address given 20 mins before but the screening center is nowhere to be found and I even asked the SNCF and RATP staff at the station and none of them knew about it. Due to this misinformation about the center I had to cancel my flight and rebook another one which has costed me money. I expect some kind of compensation because of the trouble caused to me.
Resolved
Please delete it
Doctolib
-
Lab doctor refused to provide a required document
Needed a PCR test in France for me and my family to travel to Japan, made four appointment with Doctolib and uploaded the mandatory forms from the Japanese government (French version). I went to the appointment with my family. The lab adamantly refused to sign the government forms, the test would have been useless to travel, so We did not do the test and had to look for another lab. The lab categorized me as having missed my appointment even though I was there, including threats of being unable to make appointments in the future. Very poor experience.
Doctolib
-
Video consultation
I have booked an online consultation to ask for a covid-19 test prescription as I have been showing strong signs of covid-19 symptons.

Dr pascale ghaoui never showed up for the consultation and did not even have the courtesy to inform me or send a cancelation message. I was online waiting for 45 minutes. This is very disappointing and unprofessional service.
Doctolib
-
Dentist sophie boyer
Je suis allé pour un rescellement qui est tombé au bout de deux semaines : environ 200 euros sans remboursement, et quand j'ai appelé le cabinet pour aller refaire le travail, on m'a expliqué qu'il n'y avait pas de garantie et que je devais payer à nouveau! Le même rescellement chez un cabinet de a SS m'a couté env 500 euros...
We are here to help
16 years' experience in successful complaint resolution
Each complaint is handled individually by highly qualified experts
Honest and unbiased reviews
Last but not least, all our services are absolutely free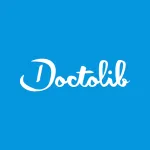 Doctolib contacts