Newest Direct MRKT reviews & complaints
Diet product
I order an Intensive Supply of Double Slim For $108.95. I never received the product. The money order tracer confirmed the money order had been cashed - endorsement on the money or was [protected]. Please assist me in getting my $108.95 from this company
Slim-tab - did not receive tablets or jar of awake eye-lifter
I ordered the supply I wanted 9-8-15 and still have not received my supply want a refund. Was also promised a jar of awake eye-lifter with order. I have all the paperwork that was mailed to me. I can't find web site or phone number. Could have been on portion that was sent back. Dr. Elliott g. Killian, independent specialist and obesity studies and director of research and development for the medical weight studies academy of europe.
I want what I paid for or reimburse my money.
Very upset have not received any product.
Slim-Tab
I received this package information about this one tab on September 17th 2015 via mail. I then placed an order for this product on September 18th 2015 and mailed back the order form with a check for the package I wanted. The check I sent, check #5135 was cashed on October 6th 2015. As of today 11-9-15 via Google I see now that it was a scam...grrrrrrr.
Slim-Tab
I received a packet in the mail in early September 2015 in Minnesota. I sent a check for a 60-day supply plus a $6 rush fee on September 17th for a total of $80.90. My check was cashed on October 2nd. It is now November 1st and I have not received the product as advertised. I would like to receive a full refund for this falsely advertised product. I would also like to assure that this business ceases to exist. I have copies of the check; front and back as well as a copy of my bank statement showing when it was deducted but I am reluctant to attach that information to this report. I can be contacted via email at [protected]@gmail.com. I'm sure you can understand my hesitance.
Slim-Tabs
9/22/2015 I received an envelope in the mail last week (from address 91-J Auburn St, Dept #1163, Portland, ME 04103 USA) but didn't have time to open it until last night (9/21/2015). I opened it mainly because on the front of the envelope it said "Get paid $250 to lose weight...Details inside>>". There is however nothing that I found on how to be compensated for losing weight. It was instead just several pages of badly written, misspelled ads for a product that I can't even find online. In the FAQ, it says "Every person who has tried Slim-Tab has lost 40lbs in 14 days, some even more." Futher below next to a before & after picture it states "88 LBS LOST IN 14 DAYS". (I had to laugh as surely you'd be dead long before that could happen.) It states that it uses FOUR proven fat busting ingredients, but never says what they or any of the ingredients are. There is no Customer Service number, no order phone number, no website address. Plus they want you to pay with a check and to mail it to them! Seriously? This has to be a SCAM and I want to know if it is illegal. Why are they allowed to do this? I hope you will warn others that might be taken in by this. Thank you.
Slim-Tab
I received this advertising packet in the mail in Minnesota on September 16, 2015. It is the most poorly written advertisement I have ever read. I am a professional editor and am appalled at the spelling and grammar. With no information on the four weight loss ingredients, or any contact information, I hope no one falls for this weight loss scam. I am sending this to the Attorney General in my state hoping they can help stop this kind of unsolicited mailing.
This review was chosen algorithmically as the most valued customer feedback.
warning: Direct MRKT is a new name for a company report here more than once. The address is 91J Auburn St. Dept #1163 Portland, ME 04103. NOTE: Read carefully and you will see how poorly written the marketing material is. In some cases, the testimonial language is repeated and in one case, one customer's weight loss was different for the same period of...
Read full review of Direct MRKT and 30 comments
Cashed check
I ordered product from this company and they failed to send me their product yet they cashed my check on 11 Aug 2014. I have written them three times to solve this problem yet I have been ignored. I just want my money back and forget this incident.
Collect Your Trust Badge
Be recognized for outstanding customer service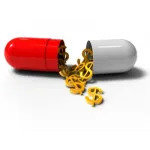 Direct MRKT

contacts
We are here to help
19 years' experience in successful complaint resolution
Each complaint is handled individually by highly qualified experts
Honest and unbiased reviews
Last but not least, all our services are absolutely free