Davison Design & Development complaints
155
Davison Design & Development
-
Waiting on Prototype!
I paid £7,513.30 paid to Davison Design on 17th April 2018 for a product that did not and will not come to fruition.

My sister who invented the product, has had breast cancer and now has a brain tumour so cannot follow this up, once again I am chasing it for her, as I did originally make the payment for her.

This has now been deemed as a scam. Davison's have not been in touch with us for years and probably don't intend to.

The product will never happen and we need the money back now! Its been going on too long
Desired outcome: money back
Davison Design & Development
-
Lied about creating my invention
I got involved with Davison Design & Development November 2021.

November 11 2021, I made my payment of $795 witch I was told would be used for the patent. We were going to have a phone call every week witch was true until I made my last payment on March 31 2022. Now its May 21, 2022, I have called, emailed and left voicemails. I have not got a response for a month and a half.
Desired outcome: To get the money back that i paid and have not received the services for.
This review was chosen algorithmically as the most valued customer feedback.
I had been in 2 contracts and paid a a total of $24,000 to Davisin, since 08/05/2016. This company manipulates and makes you believe that they will get manufacturer and get product marketed and royalties paid to you. With pre recorded videos of other TV shows trying to convince you that this will happen to you.. Nothing but a bunch of lies. Davison is a...
Read full review
Davison Design & Development
-
Davidson Invention
I mailed them 2 Confidential letters of my Stainless Steel Reversible Refrigerator, my Side-by-Side, and French Door Refrigerator in 2004 and they sent me a contract for another invention I was working on with them. Instead of sending me a contract for my stainless steel refrigerator ideas, they pushed me to try do my other invention first. While they was working with me on my other invention idea, they went and made my 3 stainless steel refrigerators you see in stores today. This is a very very very dirty company and they do some evil things and definitely not trustworthy. I would never suggest anyone share your invention ideas with them if you do not have the large upfront cash needed to make it happen, because while they are prolonging your case working with you, they will be working on getting your invention idea made for themselves behind your back. You will be funding their movement to steal your invention idea. While they promote themselves like stars as inventor helpers, you will not make any progress only be paying them money. While they making money off your invention ideas they had no goal to make happen. They will prolong your project for years while you making payments - they will be making your project for themselves.
Desired outcome: I want my royalties off my 3 stainless steel refrigerators they stole from underneath me.
This review was chosen algorithmically as the most valued customer feedback.
On August 5,2016 I came into contract with Davison. This was the first of 5 contracts in which I was only told about 1 contract stating the services they would be providing. They did perform $795.00 service that was performed I will state that's it. After that was paid then I had to sign another contract that was $17,000 for rest of services in which thi...
Read full review
Davison Design & Development
-
Invention idea
I had an idea for an invention back in 2009 and since then have paid in a total of $25k.From r&d to product samples to multi company campaign to production quote.they originally presented the product to a company back in 2010.to no avail.since then they have been taking money from me every single time and claiming that its gonna get my product to stores which it isnt.in the multi company campaign they would present it to 45 different companies which is not getting anywhere.i then paid in $5000 which they claimed I would eliminate the middle man and go direct.after speaking with frank vescio once week for 3 months I asked him how much its gonna be to get the ball rolling to get it into stores he said it is free.then several. Weeks latet i get an email saying that they would need an additional $17k.to get it into stores.thats when i stopped.i believe i was lied to since day one.
Desired outcome: Get my money back and apology from the company especially Frank Vescio
Davison Design & Development
-
Everything
I paid Davison $25,000 for 2 product inventions. This company is a complete fraud . This company steals your money and lies about everything , no one will ever answer your questions .

I started in contract with Davison on 8/5/2016 and I have never even seen a product example of what I paid for on either one of my inventions . IT is now 3/6/2022 I never hear from this company . I have not gotten any response to emails , phone call voice messages nor has anyone from this company even acknowledge that I have a contract.

Davison design and development is a fraud full of scamming employees.

This company needs to be shut down .

So they can never steal people's money again .DAVISON IS A FRAUD!
Desired outcome: I would like for them to settle out / refund my money
This review was chosen algorithmically as the most valued customer feedback.
I contacted Davison Design and Development with an invention idea. I spoke with Matt Olszewski at Davison. He talked a good talk and I said I would go forward. I paid $695 thinking this isn't so bad for a patent. It turned out the $695 was just for the patent search. I was called every week for the progress that was being made. After about a month I missed...
Read full review
Davison Design & Development
-
They claim they are patent agency, then viral people to steal inventions
They claim they are patent agency, then viral people to steal inventions! They work together with other invention agencies as a crime ring mob! They let inventions get filed then lock them all up knowing the inventions are good and real to make more false promises to the public! Then expell inventors from doing business with them! So they can deny more people paying for inventions by locking up the inventors allowing an array of legal arguments in court to steal from people. Cause inventors inventions are locked up and expelled anyone else that files they can go oh no sorry the inventors we're kicked out of our services and there inventions cancel yours out so we made you legal false promises with injustice lies and deceit! Then they apply to be IRS agents and back up the businesses! Claiming it is a successful business working at IRS also! The business cancels people's deals gives no refund, calculates travel expenses to amount they steal. As well all of there contracts are open they can not close a contract legally unless they refund the money or get a business deal! Basically they make contract agreement, and do not ever close anyone's contract they violate contract by upsetting customer on purpose, then say we can not do business with you. Which violates the contract, they refuse to abide by the contract they made and agreed to. No where does it say they can back out of contract just cause they are being sued! In fact a person can sue them and they are suppose to still forfill the contract agreement!

Isaac Daniel Shoff

215 N. Lincoln Ave Apt 322

York, NE 68467
Desired outcome: Have all my money refunded in full and everyone else they violated contract agreement on!
Davison Design & Development
-
TP
No insurance on my paid for $15k invention..my own idea..bo parent application...same file 4 yers no progress...wrong peopkes names I n paperwork..NO invention...bo prototype...nothing...nothing... I threw my money in the air , to Davison, and have gotten an executive package, coog paste print 10th grade level high-school Microsoft picture, no working model, nothing...just un returned phone calls. My name is chri blount I am a service connected disabled veteran, this company has l8ed to me for 5 years, I'm looking for DAV and VA support in obtaining legal action currently. I've saved and recorded everything, from the number of people I've been tossed around too
Desired outcome: My working prototype as promised in my contract and agreement. I've paid and am paid off in full 100% ! Have been. Would be happy with my prototype and patent application as promised
Davison Design & Development
-
I Philip Atherley need to come a resolution with my Invention (EAGLE EYE)
I Philip Atherley was duped by Davison Invention Corporation; I had placed all my believed in Davison Invention. That they could bring my dreams to a reality. I made all my payments faithfully, every week until paid off. I Philip Atherley received different contracts to review. The first package I received from Davison; IDEA-TO-PRODUCT-PORTFOLIO. I became so excited. I review all their contracts. On one of their original contracts, it stated that Davison already have a company to develop my product Idea. "DMA INC."

Upon completion of payment. I Philip Atherley received a letter from Davison, stating that "DMA INC" cannot develop from Invention. No details or explanations. I also paid for a Provisional Patent. I am appalled at Davison misrepresentation to sway me into believing that I am in good hands. I should of not send any money to this company from the beginning. I Philip Atherley paid the total sum of $14,320.00. I Philip Atherley and my family made several trips to 495 Alpha Drive Pittsburgh, PA 15238 meet with the "Senior Director of New Products." Never seen a Prototype of my invention, I paid $395.00 for repackaging agreement. $2,495.00 for a video that partially fulfill the visual depiction of my invention (EAGLE EYE). It my beliefs that the video was downloaded over the internet. The next letter I received from Davison, was for a Multiple Company Campaign Agreement. The representative was asking for $9,000.00 dollars. To take my Invention to different companies. Yet I have not seen a prototype. I paid $100.00 as a down payment but refused to make any additional payments. Under Davison contract agreement that I have: Multiple Company Campaign Agreement, under Corporation Targeting Services. Line 1-4 states nothing about money to further my Invention, (EAGLE EYE). My address has not changed, I have not heard from Davison; making me believe I was scam. My phone number: Home 516-492-3240, Cell 516-943-2339. I Philip Atherley need some answers! I am very Disappointed in Davison.
This review was chosen algorithmically as the most valued customer feedback.
Me and my business partner are from the minority community in the capital of New York. We reside in Albany, NY. I am an hispanic male and my partner is an African American Woman. We have been strung along by Davison Design & Development, George Crompton, James Tarasi, and John Kalichuk. They will try to take responsibility off of their hands by suggesting...
Read full review
Davison Design & Development
-
Both my invention services
I have been in contract with this company since 8/5/2016.
I paid them a total of $24,000 dollars for 2 inventions. I did my part and complied with the contracts and paid in full and they did not even do anything they said they were going to do.. This company is nothing but a scam. They breach there own contract and now I can not even get any responses from anyone at that company, they act like that I don't even exist. I want my money back. All the people that I did speak with from that company "davison design and development" are well trained scam artist. Thats all they do is lie and try and cheat you out of your money. This company needs to do the right thing and settle out with me..
Desired outcome: I want to settle out and give me at least some of my money back I deserve that
Davison Design & Development
-
Invention idea
I have paid in $25000 into davison for an idea that I thought of.and recently received an email from Frank vescio that if i wanted to get my idea into marketing and sales I would have to pay an additional $17000.this company is a bunch of crooks.starting with Mr.davison himself.i can't count how many people I spoke to at davison before they disappear.and I end up dealing with Mr.scam artist vescio.
Davison Design & Development
-
I submitted and paid $15000.00 + in college funds and was dupped
I provided $15000.00 + in cash to put my idea in motion... They/you did nothing! I want justice, I have all documents, recordings and recorded correspondents. Please someone help, I feel, from later investigations they are a sham. I will sit down, interview and tell my story and would like others to stand up. Shame on them. After further review this is not the first, second, third, fourth, etc... time. This must stop and I will not...

John Watkins
254-431-7877
Desired outcome: Return money
Davison Design & Development
-
This is a scam
My name is Frances. Greer I have paid Davison over $25, 000 for 2 inventions.This companyis a scam you people at. Davison took my monies and then breached your own contract and never even pursued any companies that you said you were .
that makes you liars, scammers and need to be stopped scamming people out of their life savings. You need to be put out of buisness .
I want my money refunded immediately and as you know I have already filed reports on this company being a scam with state generals office and FTC you need to reimburse me and alot of others
Desired outcome: I want to be reimbursed immediately
This review was chosen algorithmically as the most valued customer feedback.
I contacted Davidson to help design a super cool prototype that would have that wow affect when it was done correctly by a professional design company. I invested the initial payment and then decided to invest in a working prototype, because the design manager had me convinced they would get me a real world prototype done that had that wow affect for my new...
Read full review
Davison Design & Development
-
Product ..of a invetion I created and money paid
Hi. my name is Oliver C Parks jr
I recently signed a Davison contract agreement in September of 2021
for an invention, I created for sports fans that I came up with because
I'm a big sports fan ..which I know fans would like and love
So I reached out to several product companies ..but with no success!
Until Davison reached out to me saying to could help me with my idea invention idea and now I stop receiving phone calls from my product agent
that just started in Oct this month
Which by I would leave a message to call me which I'm not getting now
Desired outcome: phone calls have stopped
Davison Design & Development
-
Fraud / scam
Davison design and development are a fraud they are trying to scam me out of $25, 000 dollars for 2 intentional promotional scam I want a refund.
They breach there own contract and the whole thing with them is nothing but a scam.
This is a bad company with a bad reputation
I will get my refund no matter what it takes
Its now in hands if ftc attorney etc...
Davison design and development is a fraud
And I want a the public to know this! Bad buisness they need to be stopped immediately...
Desired outcome: Refund of $25,000
Davison Design & Development
-
Hi my name is Andrew Jones
Hi my name Andrew Jones David's invention ripped me off of 1700 as soon as I stop spending the money they never called to find a wife or anyting I lost my paperwork so I don't know what to do next so if anyone have any information on how I can obtain information to resolve this matter all the way to find out how to retrieve my paperwork so I can proceed but just complained the phone number 202 638 9647
We are here to help
16 years' experience in successful complaint resolution
Each complaint is handled individually by highly qualified experts
Honest and unbiased reviews
Last but not least, all our services are absolutely free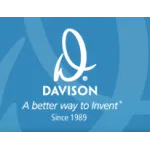 Davison Design & Development contacts