Danbury Mint complaints
44
Danbury Mint
-
Danbury mint
I have contacted danbury mint 4 times by email and ive had silence the reason for these emails was because they took money out of my bank for coins i didnt order now ive asked several times for it bak but no reply and still no money ive given bak the coins but nothing and ive asked in every email for my money bak but agen silence ive even told them id make a complaint because the money they took out of my bank has left me in debt ive had return direct debits at £10 a time and ive not been able to get myself food or put gas on my metre but still no responce now to me thats arogant and rude but the point is i was neva, asked if i wanted these coins it was jus assumed and the money taken out ive told them so many times i dont collect coins i get the cheap coins give them as gifts and leave it up to the ppl i give them to if they want to carry on collecting and ive told danbury lots of times even in a fone call i told the person that i dont do collecting because i cant afford it for 1 thing for another im to busy so not interested and i was told that this was put on my account and i wont get collections without being asked 1st but i wasnt asked it was just assumed that i wanted em ignoring wot id srd bout not wanting collections and now ive sent the coins bak and they have recieved them i wud have expected at the very least an email asking me what i want to do bout the money that was taken if they havent read my 5 emails
Desired outcome: I want the return of my money asap as its left me in debt
Danbury Mint
-
Danbury mint order
I ordered a item on 13th Sept and when ordered it said 3 to 4 weeks, which I thought that's before the 18th Oct, on same day had email confirming order and my payment, 13 days not heard nothing, so I emailed, to my astonishment no won't be ready by that day, 5 years plus I have been ordering from them, and disgusted I now got to sort something else out before the 18th now, very disappointed Customer, hope I don't wait 2 weeks for my refund, I'm so upset, as was for my wife's anniversary, thank you for ruining my day, Patrick jordan
Danbury Mint
-
Products charged but never received
Had a one off email from your customer service saying no refund Hermes say they delivered.
My complaint is I had to contact to find out what was happening, I waited weeks so you could look into it .
Well Hermes are not a very good company I've seen first hand how these people deliver and they just leave it on your door step and run off.
I maintain I never received these items as I've said where's my signature.
Show me proof of delivery ………….as I've said you should look your end as I feel you have not looked into anything and your just telling me something, thinking I would just roll over because you give me an unconvincing excuse not to give me back my money that you took without my permission.

Lord AJ Gwynne-Lyons
Desired outcome: I want the money you took from my credit card
Danbury Mint
-
I love you personalized diamond pens
Today I received order # 68544356-001 $117.03 an item I know nothing about as I did not order this item. What do I need to do to return this item to you?
Desired outcome: Send you this item and not be out any mom fromind sending your jewllry with the current stops
Danbury Mint
-
Promise of Delivery, Poor Communication,
I am very dissatisfied with your responses to my issue. I received the article today... I realize the main issue is with Fedex bungling their issues.
However your customer service department is abysmal. Late or no response is not satisfactory. I have listed one of my issues below, regarding
lack of response or no response at all.
William Searcy

Hello William:

I see that your email is dated 2/13 - Unfortunately, I am not showing any tracking for your Bangle. Please advise if you still have not received this. I could certainly reship this out to you as a lost claim, and provide you with a 25% discount for your patience. Pleae advise.
Order number 68275927
Regards,
Diane

Fri 2/19/2021 1:26 PM
This was ordered Feb 9. Promised delivery before Valentine's Day, prior to the inclement weather event in Texas.
I never get prompt replies to my inquires. I did receive an email offering a discount and replacement. See below.
No one ever replied to my email regarding Diane' offer. Customer service is appalling.

Regards,
William Searcy
Desired outcome: I would like to see your offer of discount honored.
Danbury Mint
-
Love Embrace Pearl & Diamond Necklace
December 8, 2020 I returned 5 items in one box with a letter.
I received a refund for 3 items. Called again and I got a refund
on January 8 for one more.

where is the refund for the last item 116.10

If you cannot refund the last 116.10, please remove my
name off your mailing list. Anything for Larry or Vivian Garvin.

Larry and Vivian Garvin
7390 Commodore Road
Hollywood, SC 29449

Business address/shipping
6488 Highway 162
Hollywood, SC 29449
Danbury Mint
-
Jewelry
Normally I just trash advertisements from your company, but one caught my eye, the one with the short poem to my lady, and signed by me. I had no problem reading the text in the advertisement. When the object arrived in the mail the bail was damaged the text so tiny I couldn't read it without a large magnifying glass. I wish to be removed from your mailing lists as I see you now as a maker of costly trash. You can email me at [email protected] with an address to return the object to, since you have more than one. (another deceptive practice?) V.J. Campbell
Danbury Mint
-
Advertising mailer
Today, I received in the mail an advertising promotion from the Danbury Mint asking me to buy a piece of jewelry for a woman I divorced ten years ago. I have never bought anything from this company to my knowledge and I have been remarried to another woman - with a different name - for ten years.

This is insulting, upsetting, and so unnecessary. I hope they don't sent the same flyer to my brother about his wife who died last year right before Christmas. That would be even more upsetting.
Danbury Mint
-
Order #67650871-1
Today I received subject order I do not recall ordering which was 3 mercury dimes. The box was crushed but the dimes were ok. Shipment contained an invoice for $9.95. I called your customer service # 800-243-4664 with the intention of reaching a human from danbury mint for the purpose of cancelling all further smipments, paying the $9.95 but your # was joke! I encountered an automated reply that passed me to a person trying to sell me some emergency signaling device. With difficulty I interrupted that clown who transferred me to another person trying to sell me something else I didn't want. I then went on line to your site in hopes of simply paying the invoice amount and kissing danbury mint goodbye. Your web site made that impossible. I have had it with your company! I will gladly pay the $9, 95 via credit card if you have a human from the identified danbury mint call me at 813-431-0188. Otherwise thank you for the dimes.
Danbury Mint
-
Personalized face mask
First of all these so called face mask are not PPE certified, and are not to be used for the protection from any viruses, or any germs that are out there. They should not be used by healthcare professional, or for protection against the corona virus . They are only use for SHOW and not for personal protection. Why even waste 100 dollars on a mask that just looks pretty with two letters on the face? This is a joke and people should be made aware of this company using our countries emergency with the covid 19 virus and people dying just so they can make money off of a product what doesn't even protect the people from diseases? The Danbury should be ashamed of themselves for even selling this product to the public when most people don't even read the fine print.
Danbury Mint
-
100th season bull collection
Danbury order # 66780943-1
I ordered one piece and paid for it. They keep sending more and and billing me. They somehow tricked me into a continuous $$$ stream for them. I sent three letters to cancel. They don't respond except to send more junk with billing.
Now I am sending the big f...g display box back to Torrington, CT

I am finished with this terrible company.

PJ Skrzypek
[email protected]
This review was chosen algorithmically as the most valued customer feedback.
I ordered an anniversary gift for my wife through Danbury Mint. My information concerning my address on the original order was entered in correctly. The cost of the heart necklace with each person's birthstone and name was taken from my account. I never received the necklace as for some unidentified reason it was sent to an address that I hadn't lived in...
Read full review
Danbury Mint
-
"Lois" purse
I am still waiting to receive my refund on the Lois purse that I returned to you on March 18, 2020 which you received on March 20, 2020. You stated You would credit my MasterCard account upon receipt of the purse. What is the delay?

The FedEX receipt # 148364746854.

Thank you

Lois Koehler

1280 Cherry Rd NW Apt 314

Massillon Ohio 44647
Danbury Mint
-
Order for together heart pendant
I ordered this some time ago. Just got back from 2 weeks in Cabo and hoped it would be in the mail as it had not arrived prior to leaving. Alas, no pendant but an invoice. It indicated pendant was shipped 0n 11-22. Don't know where it was shipped but it did not arrive here. Of course I don't want to pay for something I did not receive. But, I would still like the pendant. Please advise as how we resolve this. Thank you!
Norma's birthstone is February. Greg's is January. Our order number was 66573611-001.
Thank's again. Greg West, [email protected], 63407 E. Flower Ridge Dr., Tucson, Arizona 85739. 520-825-7757.
This review was chosen algorithmically as the most valued customer feedback.
I placed an order for a pendant for my wife on December 7th and was notified it was shipped on December 9th. The tracking information stated it would be delivered on December 17th by FedEx. Then...it was pushed back to the 18th...and the 19th and the 20th. Now...(as it was not delivered) the tracking information says it will be delivered by the USPS, with...
Read full review
This review was chosen algorithmically as the most valued customer feedback.
First off, this company states they ship via FedEx. What they do not tell you is that it's Smart Post which takes ten days or more cross country, if ever. Plus they charge enough for shipping it could go Fires Class Mail which would be three days at most. But no, they use the Smart Post (Or stupid post as it really is) I ordered this pendant on 11/22/19. I...
Read full review
This review was chosen algorithmically as the most valued customer feedback.
I sent a check on 11/05/19 order # 66530901 for the My Daughter "I Love You" pendant and was told that I would get confirmation via email that they receive and are shipping. I called 10 days later no check, 2, 3 and 4 weeks later nothing. I called several times and tell them it must be floating around there facility. On 11/25/18 The rep tells me to use my...
Read full review
This review was chosen algorithmically as the most valued customer feedback.
Synergy: *Source Code Auditing *Reversing *Threat Intelligence *Deobfuscation *CAPEC CATEGORY: Engage in Deceptive Interactions *Cyber_Threat_Hunting ++--------------------------++ Threat Agent: Advertisements Website Redirects Tracking Codes Potentially Unwanted Downloads and Programs Threat Level: Extreme Attack Vectors: Postal Mail Service, Email...
Read full review
This review was chosen algorithmically as the most valued customer feedback.
Hello Danbury mint has charged my husband for a purse that he did not even buy now they are trying to put his name on the bad Dept list for them forcing people to buy products or trying to force people to pay for something they did not even purchase they sent a bill to my husband and there was a space at the bottom so I wrote a note to them telling them...
Read full review
This review was chosen algorithmically as the most valued customer feedback.
I ordered a gold diamond key pendant as a gift for my fiance, today 9/19/19 I was emailed by Danbury Mint telliong me that my order was out of stock and there will be no charge to my account after they charged me today /9/19/19 for $115 so I emailed them explaining my problem but didn't get a response. How is these people keep getting away with this because...
Read full review
We are here to help
16 years' experience in successful complaint resolution
Each complaint is handled individually by highly qualified experts
Honest and unbiased reviews
Last but not least, all our services are absolutely free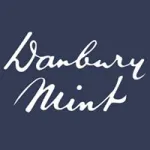 Danbury Mint contacts