Craftsman
-
Craftman cordless nail gun
I received a craftman nailgun for a Christmas gift and I didn't try to use it until this month and it dosent work battery won't charge charger wont work..I got intouch with the customer service and they told me.its under warranty and that I would get a new charger in 2 weeks its been well over 2 weeks and still nothing...I called back the number to be told there was no available supervisor to talk to and that my charger is still not shipped...NOT HAPPY AT ALL OF I COULD RETURN THIS I WOULD...
Desired outcome: I would like a refund or a new nailgun at this point... please respond thank you in advance
Craftsman
-
Craftsman circular saw
I purchased the saw as part of a package at lowes in 8/24/21 but did not have occasion to use it until 5/10/22. It would not spin. The light lights up. I tried several batteries. I took it apart and put it back together again and no spin still. I immediately contacted craftsman service and went through more trouble shooting and sent them pictures of the receipt and box and saw. They promised a new saw within two weeks. I called several times for a tracking number which they "could not find" but promised to expedite it. I called again today, 5/30/22 and gain they cannot give me a tracking number and promised to expedite it. They stated repeatedly that it has been shipped when I asked if it was even shipped yet. I have also emailed Stanley Back and Decker.
Desired outcome: A new circular saw.
Craftsman
-
2xV20 20" Push Mower and Cordless Line Trimmer
Both the mower and the trimmer fail. I purchased both last summer and got very little use of them. Now this spring they are useless. The engines cut out when the blade and trimmer line meet the grass. On a fully-charged battery and newly-sharpened blade, the mower is defeated by the grass. It does not last five minutes, and in those five minutes, I have to restart the engine a number of times. But then it becomes futile. The mower cannot cut the grass. Likewise, the engine on the battery powered line trimmer cuts out when the line hits the grass. I am flabbergasted at the ineffectiveness of these products.
Craftsman
-
Grass trimmer is poorly designed.
Craftsman grass trimmers are very poorly designed. The one I bought at Lowes about a year ago has never worked properly. The line feeder is impossible to use because it has no restraints on how much line is dispensed. Today I was trying to get it to work again and the line flew out of the line holder and caught my hand causing damage to my hand and fingers. I will never purchase another craftsman product again. The quality is very poor since Sears closed down and the brand was taken over by other companies. I am tired of poor-quality tools that are actually dangerous and can lead to bodily injury. I would never recommend the Craftsman brand to anyone else again.
Desired outcome: I would like an apology and compensation for the problems and injury I have suffered because of the poor design of the product.
Craftsman
-
Outdoor power equipment
I'm really disappointed in yalls stuff I bought a hole flet of yall products and I haven't even used it more the 5 times and everything has problems I spend close to $6000 dollars of yalls stuff to just have some barely working stuff. It's honestly really sorry I use to think highly of craftsman but I well be sure to let everyone know of my experience with yalls products.

1. The pressure washer would only stay running for maybe 5 minutes then it dies repeatedly the crab gasket was broke.

2. The weedeater cap where the string goes will not stay on so it pops off every little bit and parts go everywhere

3. The riding mower i can't find a blade anywhere for it and the spindle is already messed up on it. I'm just really in shock with yalls new products. I expected better quality stuff from yall.
Desired outcome: Yall can decide that
Craftsman
-
Riding tractor purchased 2017
I have had these mowers for over 20 years and have purchased them from Sears. I also have had the maintenance agreement paid for every year. I now have my agreement paid to 3/24/2022 and have requested a repair appointment, and it seems like I have been trying to get the company to make me an appointment for at least 3 weeks. They kept putting me off. My tractor will not start and I have explained this to them every time. They kept saying they would get me set of for service. Finally, I get notification that they will be here march 26, 2022... Two days after my contract is up.

I will turn 83 this year and my grass is getting too high. If there is anything you can do to help... That would be so great. The company is sears home services/
Craftsman
-
Tool replacement warranty
I've been on the phone and emailed several times trying to get tools replaced. All they do is give me the runaround. Very very disappointed after I've spent thousands on Craftsman over the years. Now I cannot even get one ratchet replaced without a big hassle and no email responses. Very very upset with Craftsman. I am stuck with at least 25 tools that need replaced after 3 or 4 months I am giving up.
These are just a couple pictures of my tools I have several more as well
Craftsman
-
Warranty service
Lowes would not help with Craftsman warranty on hand tools. I went online and submitted the lengthy warrant claim process, including photos, description and personal information more than 2 months ago with no response. I'm ready to launch an online rebuke of the Craftsman warranty and quality claims. I have been struggling with trying to get these hand tools replaced for a long time. I have kept copies of the submissions for warranty.
Desired outcome: Contact me, honor the warranty.
Craftsman
-
Cordless Roofing nail Gun
I purchased this nailer from Lowe's and after about a month it stopped working and started to smoke. It was within the 30 days of purchase but Lowe's would not take it back and Craftmans Warranty people are giving me a runaround

They said they did not have that exact roofing gun but would exchange it for a finishing nailer which was half the price.

I told them the gun I purchased from Lowes was over $300, and if they were going to replace it with a lesser value gun they were to give me the difference in the form of a refund. They refused.

I told them I need the roofing gun to finish the project, and if they could not replace it now, then to give me a refund and I will purchase a different brand elsewhere. They said it would take 3-4 weeks before they hear back from their warranty team. It's been over two months. They are not answering my emails now.

CMCN621PL
20211030

PURCHASED ONLINE FROM LOWE'S
Used the products every Saturday, for four weeks.
It was used only four times

Here are just a few of the emails going back and forth:
Desired outcome: I want a full refund!
Craftsman
-
M230 , 163 cc Craftsman lawnmower
I bought a craftsman M230, 163 cc from lowes in march 2021 . I bought it for a spare as I have an older mower. I decided to try to cut grass with it in June . Ran 20 min and quit. Went back to Lowes and they said it was 3 months old and they didn't cover anything without an extended warranty. Called craftsman and was told to take it to a dealer. Turns out it was a broken rocker arm. The changed it no charge. I cranked it to make sure it ran. Put it up for another month, pulled it out and wouldn't crank . Took it back to dealer . They said they cleaned carburetor and put an air filter in it and charged me $125.61 . I haven't cut a small yard yet.
Larry in south Mississippi
Craftsman
-
Hand tool lifetime warranty
I requested replacement of three Craftsman hand tools with a lifetime warranty through Lowes. Lowes said it would only replace an identical tool if I could find it on the shelf, which I could not. I found the process for requesting warranty support through Craftsman and followed the protocol to the letter, including personal drivers license information, photos, description and other information. This was weeks ago and to date, the requests have not been acknowledged. The requests were emailed to the provided source, per instructions.
Desired outcome: I want the tools replaced with the same, or equivalent tools. I want my requests, which were sent to "CraftsmanLifetimeWarranty" ; acknowledged.
So far, the Craftsman tool warranty has no merit. Unless I receive a response on my request for the lifetime warranty, I'd be better off shopping at Harbor Freight. I've grown weary with the hassle of attempting to get warranty consideration when Craftsman will not even acknowledge my requests.
Craftsman
-
Craftsman 20v Powerwasher
Hello
I purchased a craftsman powerwasher at Lowe's on Harrison avenue in Cincinnati, Ohio in June. Unfortunately I didn't have a chance to use and unbox the powerwasher until Sept 15. It did not start after several attempts so I decided to invest in the lithium battery to start it as it has battery start capabilities. It still did not start after several attempts with battery so I returned to Lowe's in attempt to exchange for better unit. They refused since it was longer than the only 30 days allowed for return. I was also highly disappointed over-all after unboxing with quality of plastic components and the cheaply manufactured stock spray nozzle "hose and attachment". One of the plastic pieces actually cracked after putting wand back in on first attempt but decided to "make it work" until I discovered the unit would not actually start and was apparently defective. After discussing my lack of options with Lowes staff, I simply decided to leave the unit there at customer service area at my expense, then bought a Honda model on spot. I was able to return the craftsman battery and charger but not the actual powerwasher unit. Ill admit I was pissed so I just left it there at a 400 cash loss for me but the Honda started right up❤️ To me that was priceless and worth a 400 loss to learn the difference in quality. Good luck. I need nothing in return I'm just sharing my experience as a customer.

Andrew Cape
513-319-3343
Desired outcome: Don't care that much, but thought you should know
Craftsman
-
Craftsman Tools
Now that Sears no longer exists, just its name on a web site, the Craftsman Tool Warrantee is useless. You might as well purchase tools elsewhere that cost half the price and then purchase replacements when they brake. There are other lifetime warrantee tool brands out there, that you could buy much cheaper.
I tried to replace a hatchet and was denied. I was told that it was purchased from Sears and Craftsman will not warrantee it. Where else would a Craftsman tool been purchased, when Sears was still open.
Craftsman tools were always overpriced for what you got. They were simply low quality cheap, foreign made, tools with only one redeeming value; you could always walk in to a Sears store and have it replaced, no questions asked.

From the Craftsman website:

Full Lifetime Warranty
If the product fails to perform for any reason, we will replace it.

Hammers & Demolition Tools
Finishing Tools
Hex Key
Knives & Multi-tools
Nut Drivers
Pliers
Ratchet & Sockets
Screwdrivers
Wrenches & Wrench Sets

Note: Same warranty for all new CRAFTSMAN models (Model # starting with "CMHT") and older models (Model # starting with "9")

No proof of purchase required. Return damaged product to a stocking Retail Partner or contact Customer Care for details.
Desired outcome: Abide by warrantee agreement for the brand
Craftsman
-
Riding mower
Purchased a Craftsman t210 riding mower from Lowe's on May 29, 2021 and was delivered on May 31, 2021. Two weeks later, June 15 2021 the deck belt came off while cutting the lawn. The belt was severely chewed up. At the time of purchase Lowe's stated " Craftsman offers 3 year warranty, will pick up, repair and deliver free, for 3 years" I thought how could I go wrong. Lowe's picked it up and delivered. Three days later belt comes off. Lowe's refuses to pick up saying I didn't buy the extended warranty, call Craftsman. It's now 3 months later and the belt has come 8 times. Craftsman answer was call MTD, we don't make lawn mowers they make them for us or call a local approved Craftsman repair shop and pay to have it picked up and delivered. No offer of any online technical assistance. They did say MTD would send me a new belt. I explained in 6 email conversations the belt itself is fine it just keeps popping off. I want pick up and delivery of the mower and a fix of the belt coming off at their expense. Again this happened the first time after only two weeks and has had 7 additional times in three months.
Desired outcome: I want the mower picked up, the failure determined and fixed and then returned at their expense.
Craftsman
-
M100 14cc/5.0 push mower
On August 21, 2021, I was cutting my yard with the above push mower when suddenly it started making a rattle noise and seconds later I seen metal shooting out of the side. Luckily my kids or wife was not outside and no vehicles or house was damaged. I picked up several pieces of metal out of my yard but believe there is more that I could not see. I purchased this lawn mower in April of this year and used 10 times or less. I am pretty disappointed with this product. See attached photos. The lawnmower will no longer start and makes a loud rattling noise when trying. This could have ended very badly
Desired outcome: To replace the product or my money back
Craftsman
-
Craftsmen riding mower
Purchased date 5/8/2020 from Lowe's Augusta Maine. Early April 2021 it stopped working, needs cam shaft and was brought to Repair shop authorized by craftsmen warranty, was told that part is on back order, it has been 4 months at the repair shop with no end in site as the parts are on back order. This machine needs to be replaced ! My father purchased this machine to maw his lawn but not able to use it at no fault of his own. Winter is approaching and he has not been able to mow his own lawn all summer and this is not acceptable!
Desired outcome: Replacement of mower NOT repair
Craftsman
-
Product Warranty
I bought a Craftsman tool set from Sears many years ago. Lifetime warranty. I broke the 1/4 ratchet a few days ago. Called Craftsman…got transferred to Sears…then got transferred to some customer service agent in Asia. I was told the tool was no longer available, but that they would give me a $20 e-gift card for K-Mart. A week later….no e-gift card. Called them again and was told there system was down and they would send it as soon as they could. A week later….still no e-gift card.
Okay Craftsman, you just lost a longtime customer. I have always been a loyal Craftsman customer. You screw me around, now I'm taking my business elsewhere!
This review was chosen algorithmically as the most valued customer feedback.
I had to pay an additional $350 out of pocket to replace a T100 that wouldn't start after being used only 3 times. The warranty servicer in my area said $200 to pickup and drop off but wouldn't be able to look at it for at least 5 weeks... Because I didn't want to receive a citation for uncut lawn and a 5 week minimum time frame was totally unacceptable a...
Read full review of Craftsman
Craftsman
-
Tiller
I bought this item from Lowe's. I got home and used it and it worked fine. The 2nd time I used it it had a growling noise. I found a plug missing that prevents dirt from getting in the gear box. I called craftsman and they said it should of been installed from factory And should be covered under the manufacturer defect warranty. They asked for pics and receipt. I sent. Now, I've Been avoided for 10 days, I've sent 4 emails and still nothing! So I guess they aren't giving my money back or fixing their screw up!
Craftsman
-
Spotlight
Bought a spotlight from Lowes, 6 months later it quit. Called craftsman they said they didn't deal with it and it was through a third party vendor. They gave me the info for the third party but the third party would not answer any phone calls. Called craftsman back to complain they said they could not do anything. Finally craftsman got in touch with them and they sent an email saying to ship light back to them at my cost of shipping. I called craftsman back and told them this was unexpected because I had already payed $50 for the light then they wanted me to pay 20 to 30 dollars to ship something to them that was under warranty. Craftsman said they couldn't help me because this was through a third party vendor. I told them I didn't buy something through there third party vendor I bought something that said craftsman and they needed to man up and take care of there customer. I have emailed the receipt and produce info to craftsman but they don't seem to care at all.
We are here to help
16 years' experience in successful complaint resolution
Each complaint is handled individually by highly qualified experts
Honest and unbiased reviews
Last but not least, all our services are absolutely free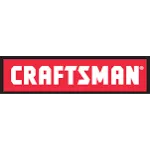 Craftsman contacts