Overview of Coursera customer experience
Coursera is a popular online learning platform that allows people to study almost any subject for free. However, the company has faced several complaints from consumers. From technical glitches to unclear course instructions, students often find it challenging to navigate the platform. Additionally, some users have reported poor communication from the support team, slow response times, and difficulty getting refunds. Overall, many students find the platform frustrating and unreliable. If you're considering using Coursera for your online learning needs, proceed with caution.
Newest Coursera complaints
This review was chosen algorithmically as the most valued customer feedback.
Dear Coursera Team, I am writing to express my sincere concern and request the immediate release of my well-deserved professional certificates and Credly digital badges. My name is Obanor Efosa Dominic, and I hold the position of Assistant Registrar at the University of Lagos. I have recently successfully completed two rigorous courses on Coursera, and...
Read full review of Coursera
This review was chosen algorithmically as the most valued customer feedback.
TO WHOM IT MAY CONCERN I hope this letter finds you well. I am writing to express my concern and disappointment regarding the delay in the award of the Professional Data Analytics certification upon my successful completion of the Critical 8 Stages Certificate Course for Google Data Analytics. I completed the course, including all the required assignment...
Read full review of Coursera
unauthorized credit card charges
I unsubscribed from coursera after my free trial on june because I no longer wanted to use it but i saw that they charged me 79 dollars on august 22, 2023 2 months after unsubscribing. when i went to my account it does not show me that charge but my credit card shows a charge. I tried calling and email but not able to get through. I feel frustrated and helpless. I attached the screenshot of the charge on my card and I expect a refund.
Desired outcome: I want a refund and no more charges on my card
Is Coursera legit?
Coursera earns 96% level of Trustworthiness
SAFETY NOTICE: ComplaintsBoard has analyzed Coursera and determined that it has perfect credibility and is completely trustworthy, with a legitimacy rating of 96%.
We found clear and detailed contact information for Coursera. The company provides a physical address, phone number, and 2 emails, as well as 5 social media accounts. This demonstrates a commitment to customer service and transparency, which is a positive sign for building trust with customers.
Coursera has received positive review on our site. This is a good sign and indicates a safe and reliable experience for customers who choose to work with the company.
Coursera.org has a valid SSL certificate, which indicates that the website is secure and trustworthy. Look for the padlock icon in the browser and the "https" prefix in the URL to confirm that the website is using SSL.
Our scan shows Coursera website is free from malware and phishing activities, which are types of online threats that can include viruses, worms, Trojan horses, ransomware, and other malicious code, as social engineering tactics used to trick users into sharing their personal information.
Coursera.org has been deemed safe to visit, as it is protected by a cloud-based cybersecurity solution that uses the Domain Name System (DNS) to help protect networks from online threats.
Coursera.org you are considering visiting, which is associated with Coursera, is very old. Longevity often suggests that a website has consistently provided valuable content, products, or services over the years and has maintained a stable user base and a sustained online presence. This could be an indication of a very positive reputation.
Coursera's website seems to offer jobs or career advice. While this can be a helpful resource.
Coursera website is deemed to be popular and indicating that it receives a high volume of traffic. It is important to be cautious when using a highly trafficked website, as it may be a target for cybercriminals looking to exploit vulnerabilities or steal personal information.
This website offers payment methods that provide the option for customers to get their money back, which could be a positive indicator of the company's commitment to customer satisfaction.
However ComplaintsBoard has detected that:
Despite a high level of trust, our investigation found issues with Coursera's service, including poor customer service, lack of accountability, and responsibility to resolve complaints. Customers may face long wait times for responses, receive generic or unhelpful answers or no response at all. Only 34% of 22 complaints were resolved.
Coursera protects their ownership data, a common and legal practice. However, from our perspective, this lack of transparency can impede trust and accountability, which are essential for establishing a credible and respected business entity.
We conducted a search on social media and found several negative reviews related to Coursera. These reviews may indicate issues with the company's products, services, or customer support. It is important to thoroughly research the company and its offerings before making any purchases to avoid any potential risks.
Our Verdict: Coursera is highly recommended company, but beware of poor customer service. Their 34% Resolve Complaints rating is a cause for concern. We advise using their services securely and reviewing complaints beforehand.
Unauthorized Credit Card Charge - Refund Request - Order#[protected]
Hi Team,

Greetings of the day!

Today I've been charged for annual subscription of $399.00 for which I did not receive any prior notification of being charged. I am not interested to use Coursera platform anymore. I would request you to refund this amount.

Due to unemployment and financial hardship, I am in a difficult situation. Kindly consider my request.

Thanks & Regards,

Yachika Manglik

+[protected]

[protected]@gmail.com
This review was chosen algorithmically as the most valued customer feedback.
My college advisor gave me the option to take a free course through Coursera to get me credits for my last elective. The course was in 3 parts, Race and Culture in the Life of American History, Fundamentals of Diversity, and Key Concepts in Organizational DE&I. In order to receive a certificate I needed to pass all quizzes and assignments in all 3 course...
Read full review of Coursera
Coursera's Frustrating Subscription: My Experience Trying to Cancel and Stop Charges
I have to say, my experience with Coursera has been quite frustrating. I was initially drawn in by their free trial offer, but unfortunately, it didn't end up being the right fit for me. I've been trying to cancel my subscription for almost three months now, but to no avail. What's worse, they've been charging me $118 every month, even though I haven't been using their services.

I've scoured their website for a way to cancel my subscription, but there doesn't seem to be any clear instructions on how to do so. I've tried contacting them through email, but I haven't received any response. There's no phone number to call, and the only option seems to be a chatbot that's not very helpful. I've followed their instructions, but they don't seem to work.

I'm now at my wit's end, and I've had to resort to contacting my bank to dispute the charges. It's been a real nightmare, and I'm now faced with the prospect of having to cancel my credit card and transfer all my existing direct debits to a new card number. All because of Coursera.

I really wish they had made the cancellation process more straightforward. It's frustrating to feel like you're trapped in a subscription that you no longer want, and it's even more frustrating to have to jump through hoops just to cancel it. I hope they can improve their customer service in the future, so that others don't have to go through the same ordeal that I did.
Disappointed with Coursera's Peer Review System for Programming Courses
I recently signed up for Coursera, hoping to learn more about programming and coding. However, I was disappointed to find out that the C and C++ courses were not graded by a teacher or professor, as I had been led to believe. Instead, they were peer reviewed, meaning that I had to review my classmates' work and they had to review mine.

At first, I thought this might be a good way to learn, as I would be able to see how others approached the same problems. However, I quickly realized that this system had some serious flaws. For one thing, I had failed C++ in school, so how could I be sure that I was grading someone else's assignment correctly? And how could I be sure that my own assignments were being graded correctly?

Another issue was that I have ADHD, which sometimes causes me to miss important details in the assignment instructions. This made it difficult for me to peer review someone else's work accurately, which in turn meant that there was a chance that my own work would be graded incorrectly.

To make matters worse, I discovered that Coursera has a strict two-week refund policy. This means that even if you realize later on that the course is not what you expected, you won't be able to get your money back.

Overall, I was disappointed with my experience on Coursera. While I appreciate the idea of peer review, I don't think it's an effective way to learn complex subjects like programming. If you're considering signing up for a course on Coursera, be aware of the grading system and the refund policy before you commit.
Disappointing Experience with Coursera's Computer Vision Course: Shallow Content, Unrelated Tests, and Lack of Support
I recently decided to give Coursera a try and enrolled in their computer vision course. Unfortunately, my experience with the platform left me feeling quite disappointed. While there were a few positives, such as the convenience of being able to study from home, there were several issues that made the course difficult to complete.

Firstly, I found that the content of the classes was quite shallow. While I was hoping to gain a deeper understanding of computer vision, I felt that the material only scratched the surface of the topic. This made it difficult to apply what I had learned to the tests, which brings me to my second point.

The tests seemed to have little relation to the content of the classes. I found myself struggling to answer questions that I felt had not been covered in the material. This made me feel frustrated and discouraged, as I was not sure how to improve my performance.

Finally, I was disappointed by the lack of pedagogical support. There was no communication channel available, such as email or chat, which made it difficult to ask questions or seek clarification. I felt like I was studying alone, with no guidance or support.

Overall, my impression of Coursera was not a positive one. I felt like I was reading vague material and experiencing tests that were not based on the class content. The course was only five weeks long, but I noticed that many students, including myself, were giving up after the second week. While I appreciate the convenience of online learning, I would not recommend Coursera based on my experience.
Poor Customer Service Overshadows Decent Courses at Coursera
I gotta say, I'm not too impressed with Coursera. I mean, sure, the courses themselves are pretty decent, but the customer service is just terrible. I had a subscription that was a steal of a deal, but unfortunately, I wasn't able to renew it in time because I didn't have the funds available. I reached out to them four times to explain the situation and was told that the system would automatically charge me before my account expired. But guess what? That never happened. So when I tried to resubscribe, they wanted to charge me almost double the original price! Can you believe that?

I've been emailing back and forth with their customer service team, and let me tell you, it's been a nightmare. I've talked to four different people, and none of them seem to have bothered to read any of my previous emails where I explained the situation in detail. It's like they're not even trying to help me out here. I get that mistakes happen, but come on, show a little bit of empathy and understanding, you know?

Anyway, like I said, the courses themselves are pretty good. But if you're someone who values good customer service (and who doesn't, really?), then you might want to think twice before signing up for Coursera.
Disappointing Experience with Coursera's IT Support: A Review
I recently had an experience with Coursera that left me feeling frustrated and disappointed. I had been working hard to complete my IT Google Support certificate, and was in the final stages of completing the last labs. However, I ran into a technical issue with Qwiklabs, the third party that Coursera had partnered with for this particular course.

Despite the fact that I wasn't running any other labs, Qwiklabs kept telling me that I couldn't start a new one. I reached out to Coursera's IT support team for help, hoping that they could offer some guidance or assistance. Unfortunately, they were not very helpful at all.

In fact, they seemed to be more interested in passing the blame onto Qwiklabs than in actually helping me solve the problem. They refused to take any responsibility for the issue, and told me that there was nothing they could do to help me. I even asked for a small extension of just a few hours, but they refused to grant it.

To make matters worse, they still wanted me to pay for the subscription renewal, even though I had been unable to complete the course due to their technical issues. It felt like a real money grab, and I was left feeling frustrated and disillusioned.

After doing some research online, I discovered that my experience was not unique. Many other users had reported similar issues with Coursera's IT support team, and had found them to be unhelpful and unresponsive.

Overall, I would not recommend Coursera to others. While they do offer a wide range of courses and resources, their customer service and technical support leaves a lot to be desired. If you're looking for an online learning platform, I would suggest looking elsewhere.
Coursera's Lack of Transparency and Accessibility: My Frustrating Experience
I recently had an experience with Coursera that left me feeling frustrated and cheated. I had signed up for a free trial of their online courses, which I was excited to try out. However, when the trial period ended, I was shocked to see a charge of $49 on my credit card from Coursera. I had not received any notification that this charge would be coming, and I was not happy about it.

I spent a lot of time trying to figure out how to contact Coursera about this issue. I searched through their help section, hoping to find a phone number or email address where I could submit a complaint. Unfortunately, I found no such information. It seemed like Coursera was intentionally hiding their contact information, which only added to my frustration.

As a consumer, I believe that I have the right to be informed before any charges are made to my account. It is not fair for a company to surprise me with a hefty charge without any warning. I also believe that it is important for companies to be transparent and accessible to their customers. If there is an issue or concern, customers should be able to easily contact the company to resolve it.

Overall, I was disappointed with my experience with Coursera. I hope that they will take steps to improve their communication and customer service in the future. As consumers, we should not tolerate this kind of behavior from companies. It is important to speak out against hegemonism and cheating, and to hold companies accountable for their actions.
Coursera's Pricing Policies Need Improvement: A Disappointing Experience
I recently signed up for the Methods and Statistics in Social Sciences Specialization on Coursera. The website advertised a pricing plan of 36 euros per month or 144 euros for a 12-month subscription, after the first free trial week. I was excited to take advantage of this offer and enrolled in the program. However, when I tried to pay for the 12-month subscription a week later, I was surprised to find that the option was no longer available. Instead, the only options presented to me were to pay 36 euros per month or 176 euros for 6 months.

I was disappointed and frustrated by this sudden change in pricing options. It felt like a bait-and-switch tactic, and I couldn't find any way to contact Coursera to ask about the situation. As a potential student, I felt like I was being treated unfairly and that the company was not being transparent about its pricing policies.

Despite my initial enthusiasm for the program, I am now hesitant to continue with it unless the 12-month option is offered to me again at the original price. I believe that Coursera should be more upfront about its pricing policies and make it easier for students to contact them with questions or concerns. Overall, I am disappointed by my experience with Coursera and hope that they will take steps to improve their customer service and communication in the future.
Unleashing the Power of Creativity: A Review of 'The War of Art' by Steven Pressfield
Signed up for a marketing course. Content was overly simplistic and didn't learn any practical knowledge about market research which it was supposed to be. Passed alll courses within first month and stopped monitoring the course. However, after 5 months when I checked my e-statement, I realised Coursera has charged me unknownig for 5 months although my course has already completed and I have received certificate. Didn't even bother to send email regarding the billing and didn't even allow refund when the bill was only charged 3 days previously. Have hence deleted my credit card details and will never sign up any course again and will advise whoever I know not to do it. Your company is a scam and I hope you pay for scamming students who merely want to make their lives better
Mixed Experiences with Coursera: A Review of Their Online Learning Platform and Customer Service
I have had mixed experiences with Coursera, the online learning platform. I enrolled in two courses and found them to be satisfactory. However, my third course, which was Python for beginners and was supposed to be free for one week, turned out to be a fiasco. Unfortunately, I was unable to take the course due to some unforeseen circumstances.

To my surprise, when the free access expired, Coursera charged me without any prior notice. I had intentionally asked them to cancel the course, but they claimed that the cancellation did not work because I missed the exact timing by half an hour. I was disappointed that they were unable to make an exception for me, especially since I had been a loyal customer for over a year and had already spent several hundred dollars on their courses.

I felt that Coursera's response was unfair and it made me regret using their services. I was automatically put off by their lack of understanding and empathy towards my situation. It was disappointing to see that they were more concerned about making a quick buck than retaining a loyal customer.

Despite my negative experience, I must say that Coursera has a wide range of courses to choose from, and their platform is user-friendly. However, I would advise potential customers to be cautious when signing up for courses and to read the terms and conditions carefully. It is also important to note that Coursera's customer service could use some improvement.

In conclusion, while Coursera has its merits, my experience with their customer service has left me with a sour taste in my mouth. I hope that they will take steps to improve their customer service and be more understanding towards their customers in the future.
Disappointing Experience with Coursera's Big Data Specialization Program: A Cautionary Tale
I recently decided to invest in the Coursera platform and paid in full for the Specialization program. Unfortunately, upon accessing the content, I discovered that it was not yet available. Despite this setback, I remained optimistic and eagerly awaited the release of the materials.

When the first course was finally made available, I was disappointed to find that it consisted of less than an hour's worth of material, with the majority of it being introductory in nature. To make matters worse, the cost of the course was a whopping $49. The second course was only slightly longer, with most of the materials consisting of tutorials for open-source tools that were read aloud to me.

It quickly became apparent that I was not getting what I had been promised. Instead of a comprehensive and in-depth learning experience, I was receiving a quick overview that I could have easily found on my own through a simple Google search. I decided to request a refund, but after two weeks of waiting for a response, I was told that the system could not issue a refund because it had been more than two weeks since my initial payment.

To add insult to injury, I later discovered that the first two courses in the Specialization program were actually available for free. This was a major red flag for me, and I would caution anyone considering the "Big Data" Specialization program offered by the University of California, San Diego to think twice before wasting their time and money.

Overall, my experience with Coursera has been disappointing, and I would not recommend it to others. The lack of transparency and the high cost of the courses make it difficult to justify the investment, especially when there are so many other free or low-cost resources available online.
Refund of deducted from my bank account.
I undertook Google Analytics and completed the Preparing Data for Exploration certificate. I could not access the next stage because anytime i go to my profile, the accomplishment, purchase, progress was all blunt and therefore lodged a complaint to Annie a team member from Coursera.

its been almost 3 weeks but cannot access the course but you have debited my bank accounts with the subscription.

I therefore need my refund, because I have no option under the purchase menu to cancel the subscription.

thank you,

Francis Owusu

[protected]@gmail.com

[protected]@trasaccogh.com

+[protected]
Desired outcome: Please Refund my $14 deducted .
The complaint has been investigated and resolved to the customer's satisfaction.
Coursera has left an official reply on this complaint.
The nature of this dispute involves 2 *** charges from ***
The nature of this dispute involves 2 *** charges from ***. I registered for a monthly subscription and realized I wanted to cancel after paying for a month. I did not have time to commit to the classes this business offered. I cancelled my subscription in June 2022. It may have been earlier than this, in May but I am giving them the benefit of the doubt with the timeline. I was charged *** in July. I went online to double check and make sure my subscription was cancelled using their guided instructions, and it was in fact cancelled and the message that showed up was "no purchases." There was no subscription or purchases however I was still being charged monthly. I tried to call but they do not have any workers to speak with. I left an online message through their webpage. I did not hear anything back. I was charged *** AGAIN in August. I was charged on August 18, 2022. I called *** and told them to completely cancel my billing agreement with this company. *** suggested I call the business and they provided me with a phone number and email. I sent an email and called the number provided but no one answered. The *** page for *** states that members cast utilize "chat" to resolve issue like this; however, my *** account does not have that feature. It directs me to contact *** admin to get "chat" privileges. However, there is no phone number for customer ***, and the company has yet to return my emails. I would like a refund for *** x *** I would like no further contact from *** and my account completely deleted.
Resolved
The complaint has been investigated and resolved to the customer's satisfaction.
The complaint has been investigated and resolved to the customer's satisfaction.
Coursera has left an official reply on this complaint.
Lost Specialization certificate due to migration to new system and Coursera unable to fix, refund or re-enroll me into another specialization
Lost Specialization certificate due to migration to new system and Coursera unable to fix, refund or re-enroll me into another specialization I've purchased and completed "Mobile Cloud Computing with Android" in December which encapsulate 7 separate courses. After Coursera migrated to their new system, my certificate for the specialization is no longer retrievable through their "Credential URL" even though it is stated "This certification does not expire". Equivalent of graduating after four years then 5 years later, your qualification is no longer valid due to curriculum changes. On 21-Apr-2020, I contacted Coursera through chat. The representative, ***, was unable to help me and the response was stonewalled with "Due you earned the Certificate back in 2014 in the old platform, unfortunately, the partner decided not to move it the Specialization. And this is why it did not migrate to the new Platform. Due this we are not able to make changes. But you can check other courses in our catalog." I had to prompt for supervisor or higher up in order for my case to be escalated. On 22-Apr-2020, Another representative, ***, replied and again, could not resolve the issue and only offered for one free enrollment of a SINGLE course. I replied with disappointment and hope to come to a middle ground where I would get whole Specialization instead as that was what I lost previously. On 23-Apr-2020, *** was unable to meet my expectation and only extended his offer to three free course enrollments with many limitations, including emphasized details on PAYING for specialization. He further state there's nothing else they could do otherwise.
Resolved
The complaint has been investigated and resolved to the customer's satisfaction.
I signed up for a course "Introduction to UX Design Fundamentals" in May by Google through *** thinking it was legit, hoping to start
I signed up for a course "Introduction to UX Design Fundamentals" in May by Google through *** thinking it was legit, hoping to start learning so that I can try starting a new career. I began the course excited but was confused why it was advertised as a free course when I noticed a monthly charge in my bank account from the very first moment I signed up. I just brushed it off and thought, well I guess it's not one of these free courses after all, but at least I can cancel the course if I get bored of it, or if I am finished with my learning, and at the time the course was visible to be canceled. I went through about two months of learning, taking screenshots of my course, saving all of the website documentation, taking notes. During this time I was also applying for office jobs to at least *** my bills temporarily. When I did receive a new job, I became lax with the course and pretty much forgot about it. I DID notice after a few more weeks of not going on the website that the course had expired, so I was not able to cancel it, and I ALSO noticed that in my bank account they were still charging me $39.00 EACH MONTH for a course that wasn't even showing up on my previously paid for courses. I am seeking a refund for the months I was NOT taking the course (at LEAST), and didn't have the ability to cancel! I have attached a couple of screenshots from the course, plus screenshots from my bank statements showing how often I was charged from May to October (pending), although I stopped taking the course in late June, the charges continued. I am more than unhappy with the way this has turned out, because I would have been happy to pay for what I did learn, but not being able to cancel the course when bored with it or unable to devote time to it? That is beyond terrible business practices, that is a scam.
The complaint has been investigated and resolved to the customer's satisfaction.
Coursera has left an official reply on this complaint.
My *** account was accidentally deleted, along with my course completions and certificates, which *** refuses to reinstate
My *** account was accidentally deleted, along with my course completions and certificates, which *** refuses to reinstate. On the 9th of January , I was about to start a new course on ***. I noticed I had duplicate *** accounts (a regular problem that *** has had to address in the past: ***a-accounts-XXXXX). I decided to delete my duplicate accounts but accidentally deleted the account that I actually use, erasing any record of my certifications and course completions. I contacted *** customer *** straight away. I was told that it would be technologically impossible to reinstate my account. I tried to reason with the *** representative, but was again told that *** would not help reinstate the products that I paid for. I asked if instead of reinstating my whole account, that only my certifications be reactivated and the courses I have finished be marked as completed. I was told, in writing by an agent of *** that someone would contact me in the next few days. It has been over a week and no one from *** has made any contact with me at all. These certificates and courses represent hundreds of dollars and even more hours of work. Most importantly, they are products that I paid for but am now being denied access to. Via emails received from ***, I can demonstrate that the certificates and course completions were awarded. I can even demonstrate that courses were paid for if needs be. As stated in the beginning of this complaint, I am a current *** user. I regularly recommend *** to others. I cannot understand why *** would refuse to give me access to the products I paid for and on top of that, ghost me after assuring someone would get in touch with me.
Resolved
The complaint has been investigated and resolved to the customer's satisfaction.
Collect Your Trust Badge
Be recognized for outstanding customer service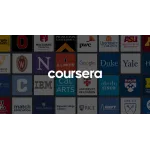 Coursera

contacts
We are here to help
19 years' experience in successful complaint resolution
Each complaint is handled individually by highly qualified experts
Honest and unbiased reviews
Last but not least, all our services are absolutely free