Constant Contact Customer Care Service

Constant Contact, Inc.

1601 Trapelo Road
Waltham
Massachusetts
United States - 02451

Customer Support Phone Numbers

Work days:

| | |
| --- | --- |
| Mon | 9:00 AM - 8:00 PM |
| Tue | 9:00 AM - 8:00 PM |
| Wed | 9:00 AM - 8:00 PM |
| Thu | 9:00 AM - 8:00 PM |
| Fri | 9:00 AM - 8:00 PM |
| Sat | Closed |
| Sun | Closed |

Locations:

Colorado:
Address: 3675 Precision Drive
Loveland, CO 80538

New York:
Address: SinglePlatform Office
17 Battery Place
New York, NY 10004
Constant Contact Complaints & Reviews
I signed up for Constant Contact but didn't really need it in the end. Your rep called me and as he called me my CEO came in the office so I hung up the phone. Then he emailed me and I politely told him that I didn't need the service and I'd appreciate it if he cancelled my account, which...
Public should be aware that Ms. Onuschak of IMEDA Immigration Education Alliance filed her Bankruptcy in 2009. She is immigration consultant and was allowed to run and in ICCRC board of election in 2013. She started a new business IMEDA Immigration Education Alliance and now back in business with...
I'm not sure what these guys want from me, but the keep calling me! I also have no idea where did they get my phone number. I asked them to stop calling me and said that I was not interested in their service, but it seems like they don't care. The person who called said he was a...
I recently signed up on the website www.constantcontact.com, which offered free trial of their platform email marketing. After the registration, I contacted the agent and asked for help. Instead of helping me, the agent started to ask very strange questions and spoke with me as I wa...
Hello, If any of you want to send emails or do email marketing on Constant Contact, I have to say it is totally a wrong decision!!! This site is too bad and often over-charged you and each time you have questions, they never reply you unless you call them. THE WORST WEBSITE I ever use. I will...
This is a story you have to hear about a company named Constant Contact, which a friend of mine named Getty worked at for a couple of years before he went off to one of the big financial firms on Wall Street. Getty's in bad shape now. He lost his job after the big meltdown in 2008 and...
Recently Discussed Complaints
Consumer Tips & Tricks
Worst rating
Subjects of Wide Speculation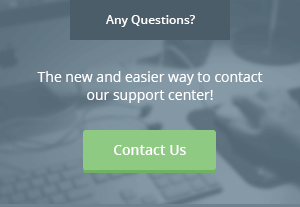 Latest News & Stories
Stay Away
Latest Questions
Latest Groups
Today's Mess-Up Photo