Coca-Cola
-
Cola-cola in cans
We buy lots of regular coke but I noticed lately that no matter where we purchase they are all the same, flat coke. I purchased from a grocery around my home and I thought maybe it was that particular store so I then bought some from CVS and Walmart and they are all flat. The coke goes flat even before finishing the whole can. If this continues I will be switching to Pepsi. And like I said we buy a lot of coke.
Desired outcome: Refund or compensation
Coca-Cola
-
coke zero
I purchase two cartons of coke zero minis that included 10 cans to each carton. There was something wrong with both cartons. The taste was awful. We drink purchase and drink coke zero daily and something was wrong with these. I will be glad to return the cans that are left so someone can test them. If there is a serial number or bar code that will help identify the batch, please let me know and let me know how to proceed.
Desired outcome: I would like to be either refunded for the two cartons or two new cartons mailed to me.
Coca-Cola
-
I bought a 12 pack of Caffiene Free cokes and got some Coke Zero thing in black writing...
I went to Wal Mart and purchased a 12 pack of Caffeine Free Coke and ended up with a proper outer cardboard case Caffeine (tan and red) but with black writing ZERO CANS on the cans inside. The new guy screwed up, or something. You guys need to tighten up! Awhile back those same type of CF cans were so thin that to knock them together in the case made them explode!
Desired outcome: I want a new case of caffeine free cokes. This is not Wal Mart's fault; it is Coke's!
Coca-Cola
-
Diet rootbeer
Bought diet rootbeer. Drank first one after it got cold and it was fine. The second one had a cat urine smell in the content and lid. I had this happen with diet mt dew a few months ago. Contacted the company and the had me send photo of bottle info. Then sent coupons. I never touched another mt dew. Now I found it again in diet rootbeer. Disgusted. I did buy some diet Gatorade and it was very good. I'll stick to that!
Desired outcome: Coupons for the 2 8pk bottles i bought. Im not drinking anymore of them.
This review was chosen algorithmically as the most valued customer feedback.
I was a loyal customer of the original Coke Zero since it's inception. I hated diet Coke and before Coke Zero, I drank Diet Pepsi. I was disappointed when I heard that Coke would change the original Coke Zero, but figured I would give it a chance. Well, I bought one 12 pack of it when it first came out and only drank 3 cans of it. The new Coke Zero has a...
Read full review
Coca-Cola
-
Can empty
Today 14/03/2022 a purchased a case of 12 cans of Diet Coke at Walgreens located at 6230 W Irlo Bronson Memorial Hwy at 9:08PM.

When I get home and opened, I found out that one of the cans was empty and complete seal.

I had to be honest after more than 6O Years drinking Coke that's the first time something like this happens.

you have to be more careful and put a quality control team to check each one of the packages.

In Will like an apology

Thanks

Juan Carlos Hernandez

953 Pawstand Road

Celebration, Florida 34747
Desired outcome: I will like an appology.
Coca-Cola
-
Diet Coke
Over the past few months, I have had to throw away several cases of Diet Coke due to it being rather flavorless. This happened with at least two cases of the Diet Coke Minis as well as three cases of the regular size. I am assuming that you had a miscalibration at one or more of your bottling plants that went out to market.

Is there any way I can identify those batches to avoid the disappointment that I experienced?
Desired outcome: I wanted to make you aware and be able to avoid this in the future. Not looking for anything else.
Coca-Cola
-
Bottle caps
In the last month, the caps on regular coke bottle caps are hard to screw back on. They seem very flimsy and are hard to get started threading. Not to mention, the number of cokes (and no not stored for long periods of time) that are flat are quite a bit more than they have been up until the change in the caps!

Please go back to the configuration you had in the past
Desired outcome: Change back to old cap configuration
Coca-Cola
-
Sprite zero 2 liter
It seemed the bottle opened without any resistance tonight. I drink zero sugar drinks now to avoid diabetes. Normally I drink water. But tonight just like my 'friend' suggested, something seemed wrong. I've had those eye popping moments trying to get a cap to release on the 16.9 oz bottles for my kids, but, this time it was like the 'safety' seal wasn't safe enough. Is this something new? I searched and this previous post is the first thing I've found. No bad taste. Nothing off. Just too easy to open. I feared someone had opened in the store and did something nefarious. However, an A&w bottle from another manufacturer had the same experience. I went ahead and tried the a&w. It seemed fine. I'd hate to throw out an entirely good bottle of sprite if this is a new design. Just used to using the opener pads on 2 liters until now.
Coca-Cola
-
Coke Zero
Have been drinking Coke Zero for many years but over the last 2-3 months the taste has changed to the point that it no longer tastes like coke at all. Also it now has a very bitter aftertaste. Your new and improved is now old and terrible. Please go back to the the prior formula or loss yet another customer. I'm sure the EX VP that came up with this is still with the company but for the life of me how he got it past the CO is a mystery. For whatever money the company saves in the end people will not drink crap.
Desired outcome: Go back to the prior formula.
Coca-Cola
-
Coke zero
I have the same complaint as many people here have already reported. I opened a bottle of Coke Zero and immediately smelled a weird mildew smell. I thought it was just the bottle so I poured it into a glass. The drink itself had a bad smell and not only was the soda itself a weird or odd shade, so was the bottle. Absolutely will never again buy a Coke product. That's how gross this was. I saved the bottle in case I start not feeling good but it is actually smelling up my kitchen. Something isn't right.
Coca-Cola
-
Diet coke
As many comments previously, I drink on average 3-4 16 Oz bottles of Diet Coke per day. So, I buy by the 6 pack. This last six pack I opened, every one of them, stink like mildew. I've used an antibacterial wipe on all of them and the cap put them back in fridge and, to no avail, when I go to drink them they still stink. The product is not expired. Is there any recourse with the company?
Desired outcome: Correction of problem, compensation
Coca-Cola
-
Public Storage Unit 6832 State Street SLC, UT
All contents of storage unit infested with 🐀 rats, feces, urine, chewed up wood, ruined furniture, heirloom quilts and belongings. Stored for one year for a remodel. The moving company would not touch the contest due to hazardous condition. Rat traps found surrounding units, other tenants adjacent have same infestation. No remediation offered. They also want to charge another month while we clean the mess up to move it out. Reporting to health department and legal consultation. Up to 80k loss!
Desired outcome: Complete professional cleaning snd financial compensation
Coca-Cola
-
Diet Coke 20fl oz Bottle
Just purchased a Diet Coke from a quick mart on 12/30/2021 and finally went to drink it today 12/31/2021. Opened the bottle and got ready to put it to my lips when I was overwhelmed with a horrible odor. I smells like BO or strong Curry. I poured the soda into a cup to taste the soda to see if it was the soda or the bottle. The bottle has a gray/yellow hue and it is both the soda and the bottle/cap. The information stamped on the bottle is JAN2422UVB1533. The smell is very overpowering and nauseating. I hope that this product is not going to make people sick. I am scared now of my own health since I did taste the soda in the bottle. If it smells this bad then this must have contaminated the contents in the bottle.
Desired outcome: I would like to be contacted at [email protected], on what this issue is and if I am now in danger of my health after having tried this product
Coca-Cola
-
CocaCola Cherry Zero
I bought one from a gas station in Castro Valley, Ca and as soon as went to open it I noticed the plastic was tinted a brownish green color. When I opened it and put the bottle to my lips I IMMEDIATELY smelled a musty chemical heavy smell . I did not drink it and this is the second time this has happened to me. The first time I bought the bottle from a Target and just thought it was a miss on the company's part but nahhh
Desired outcome: refund and recall
Coca-Cola
-
Diet Coke
I have just opened a can of Diet Coke and had a mouthful only to have a piece of aluminium in my drink. The can did not look like it had been tampered with. I purchased a 30 can carton at my local supermarket as I do every week. This is something that as a consumer I would not like to happen to anyone else. I have attached a photo of the aluminium for your reference. I can be contacted on the email address supplied.
Regards Tammy Dark
My email is [email protected]
Desired outcome: I'd like a refund on the 30pk carton I purchase as I don't know of anymore cans will have the same problem
Coca-Cola
-
6 pack diet coke plastic 16.9 oz Bottles
Have purchased several packages of this diet coke and have found several of the bottles smell moldy upon opening them. Dumped several down the drain. Return one package to the store and have another waiting to be returned. The previous one returned to the store had a November date on them. These one are dated Dec 2721 WPE1107. I purchase 2 6 packs each time and it seems like it is only 3 bottles out of each package that are bad. Maybe they are not sealing properly at the factory. All I know is it is getting old having to continually return for a refund.
Desired outcome: Please send coupons for purchase of free products for my inconvenience and correct issue with the product
Coca-Cola
-
Sweet Gold Peak Tea
I recently purchased four 52 Fl. OZ. bottles of Sweet Tea Gold Peak. I totally love this tea. Not anymore. All the bottles have something forgein floating around in them. I fixed me a glass without seeing this. Something was left in my mouth after I took a drink. I felt my tongue and something slimy and long was pulled out. Another glob on the top of my mouth. I checked all bottles and they were not expired but all had larger globs floating around. I took them back to walmart and they said their policy is exchange only. Well, needless to say at that point I wanted nothing to do with Gold Peak Tea.
Coca-Cola
-
Coke Zero
My wife and I have been drinking Coke Zero for years. We buy at least one 30 can carton per week.
I can tell you now that we have bought the last carton of Coke Zero and will not be going back to it unless you bring back the old formula. The new formula leaves a bad after taste and is nowhere near as refreshing.
Haven't you heard the old adage "if it ain't broke DON'T fix it" !
Desired outcome: Go back to the old formula
Coca-Cola
-
Diet Coke & Coke Zero Cherry
I have recently purchased both Diet Coke & Coke Zero products that have a terrible smell.
At first I thought that maybe something got on them at the warehouse but after two (2) additional purchases at different stores (Wal Mart / Target / Big Lots) in different towns, I realized this is not isolated
Code
Zero DEC 27 21 WPC1419
DC Jan 03 22 RXD21232
We are here to help
16 years' experience in successful complaint resolution
Each complaint is handled individually by highly qualified experts
Honest and unbiased reviews
Last but not least, all our services are absolutely free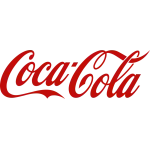 Coca-Cola contacts