Circuit City complaints
56
The complaint has been investigated and resolved to the customer's satisfaction.
This review was chosen algorithmically as the most valued customer feedback.
November 12/08, I bought a laptop in Circuit City Stores Inc. Store 413 (3761 State Street, Santa Barbara, CA 93105). I bought the laptop in an emergency (my old computer went down) and I depend on a computer to work (on line tutoring and translations services). The laptop is a Toshiba TOS L305S5907, which costs $ 659.96, without any further discount even...
Read full review of Circuit City
This review was chosen algorithmically as the most valued customer feedback.
I worked at Circuit City for almost one year before leaving and going to Best Buy. Roughly a month before I left, they hired a new car audio install supervisor, Rick F. Circuit City Store #3508. Unfortunatly for the customers and co-workers, he had ZERO experience performing installs. When I and two other installers confronted our store director about thi...
Read full review of Circuit City
Circuit City
-
paying online
Went on to pay bill today - said my password wasn't correct...I requested "Activition Code" and went back in to log on. Message said I needed to call for Internet Assistance. I get a CSR that immediately asks for my SSN. I hesitantly give it to him so he can access my account. He then says he needs to verify my information off of "public records" before he will reset my password so I can pay my bill. I told CSR that I could provide any acct information, I'd given my SSN, verified my address etc. We bantered back and forth and then I said ask me one of your security questions. CSR came back with 4 different previous address and wanted me to pick one! Then he came back and asked about cars I had purchased. WHOA I said...NONE of this is relevant to me paying my bill online today. I asked for Supervisor who also told me that until I verified public information records I will no longer have access to Internet banking.

I reminded supervisor that ANYONE could access Public Information (duh) and that my personal info about the account I registered was what was pertinent. I told them they are forcing me to buy stamps and checks just to pay my bill. He says "pay over the phone then" - my response are you going to credit the phone charge fee then? That would be a NO! I asked him for the corporate Executive Offices address and I will go to the newspaper on this as well. What's really bad is that now I can't access my Chase Mortgage, Charge card or Circuit City to pay because I won't tell them the cars I've purchased over the past 5 years. NEVER again will I have anything to do with this company.
This review was chosen algorithmically as the most valued customer feedback.
Early last year, I purchased a Samsung NV3 digital camera from a Circuit City store in Columbus, Ohio off of Polaris Parkway. I was informed by the associate of the details regarding the Advantage Plan PLUS for 4 years. He described being fully covered for unlimited repairs for the entire length of the 4 year Advantage Plan. Also, if I had any trouble, just...
Read full review of Circuit City
This review was chosen algorithmically as the most valued customer feedback.
There are 3 managers who use the name Nick and the girl who answers the phone won't let you talk to a manager. go ahead and try, she's a real ###. First they installed a keyless entry that didn't work when the fixed it the windshield wipers didn't work when they fixed that my dash light didn't work when they fixed that my air conditioner didn't work. It...
Read full review of Circuit City
The complaint has been investigated and resolved to the customer's satisfaction.
This review was chosen algorithmically as the most valued customer feedback.
This all started on 12/07/2007. I went into the CircuitCity in Lynnwood, Washington to check out some remote starter alarms for my 2007 Toyota Camry. I've first talked to the sales rep and asked him a few questions. I firsted asked if the price ($559) includes everything. The sales guy answered yes, the price includes everything and also the install a...
Read full review of Circuit City
The complaint has been investigated and resolved to the customer's satisfaction.
This review was chosen algorithmically as the most valued customer feedback.
My ex purchased two computers in december of 2003, 1 for her and 1 as a gift for me for christmas, we were separated at the time, and we never married so our last names were not the same, she also spent the extra money for extended service policies for both. a few months later the mother board went out of my E-machine, when I contacted Circuit City, I wa...
Read full review of Circuit City
The complaint has been investigated and resolved to the customer's satisfaction.
This review was chosen algorithmically as the most valued customer feedback.
We been paying our card for years and never sent a late payment. Recently we started remodeling our home and for some reason last month we had a few bills that we never received. One of them was our Chase/ Circuit City Statement. Today, I received a statement and to my surprise, I had a friendly reminder with a $39 late fee. My husband decided to give them...
Read full review of Circuit City
Circuit City
-
setting up online payments
I have tried for a couple of months to set up an online payment account as I have with all of my other Chase accounts, but I get an error message each time and when I call circuit city I can never get a human being to talk to. The Chase person said I needed to talk with Circuit City even though the acount is through the Chase bank where I already have several credit accounts online for paying my bills each month. Please email me and let me know what I can do to get this account online with the other Chase accounts. Thank you.
The complaint has been investigated and resolved to the customer's satisfaction.
Circuit City
-
scam and fraud!
I was duped into signing up for an extended warranty plan for an appliance I bought at Circuit City. When the appliance recently stopped working I called the toll free number on my Circuit City Advantage plan to arrange for a repair. This is where the rip off begins. No one picks up the phone. I was directed through a series of questions to make sure I was directed to the correct 'specialized' agent. After 15 min on hold, I was disconnected. OK - it happens - so I tried again. Same story - 15 min on hold then disconnected. I am embarrassed to say I kept trying off and on for the past two working days with the same results.

I even tried called the sales department and did manage to get through to a live person. However, once she found out I was trying to get service, she said she had to transfer me to another agent. Guess what happened - 20 min on hold then disconnected.

Net - Circuit City appears to be able to sell policies but cannot seem to figure out how to service them.
Resolved
The complaint has been investigated and resolved to the customer's satisfaction.
The complaint has been investigated and resolved to the customer's satisfaction.
Circuit City
-
empty box received
I ordered a PC Game from Circuit City Online. When I received the Box, it was empty. I contacted their Complaint Dept. I was told that I would have to wait fore some one to contact me before I could lodge a complaint. They said it would be within 14 days. Didn't happen. I recontacted them again and there was no record of making my Complaint. I was told that I would be contacted within 10 days. Hasn't happened. I was told that they had numerous complaints and I would have to wait my Turn. Looks like I am out $43 Dollars. I will never do Business with Circuit City again, either Online or at the store. I have talked to some of my Friends and they have had bad experiences with Circuit City themselves.. If you don't want to have to fight for your rights don't by from Circuit City. I can see why they are loosing money.
Dec 04, 2007
12:00 am EST
I was billed twice for a single online order and have received nothing but hassle trying to get a credit. And the store sold out of another item I ordered online and refused to honor their guarantee.

On Thanksgiving Day I ordered an iPod - the special price included a $15 eGift Card. When I attempted to place the order online I received an error, and did not receive an email confirmation, so assumed the order was not successful and tried again. This time I received an email with confirmation # [protected]. My husband also ordered a camera online the same day. We received email confirmations for the iPod order, and another for the camera. Both emails stated the following:

"Avoid the crowds: Circuit City stores are closed on Thanksgiving Day. On November 23, the day after Thanksgiving, we ask that you pick up your online purchase after 12:01 p.m. due to the high volume of traffic in our stores. Don't worry, we have set aside the item(s) you ordered. Your order will be waiting for you at the customer service counter when you're ready to pick it up."

Both emails went on to describe their $24 pick-up guarantee, along with disclaimers but no where in the email did it state the guarantee was not valid on Thanksgiving!

The next day we went in afternoon as instructed and waited 45 minutes in line to pick up the camera and iPod. We were told they were out of cameras and the guarantee didn't apply on Thanksgiving so we went home with the iPod but no camera.

Later that week I noticed my credit card had been charged twice for the iPod order. I called their main customer service line. After waiting on hold I was connected with a service rep who had such terrible English skills I had to repeat myself numerous times to request the credit. She placed me on hold several times and finally told me that because I had ordered the item twice I could not be credited. When I explained that I had only picked up one iPod and only ever received 1 order confirmation, she insisted that she could not help me and I would have to go in to the store to pick up my item or request a credit from them. I asked to speak to her Manager and she apologized and hung up on me.

So I called my local store and spoke with Curtis to explain the situation. I acknowledged that my first order must have gone through online, but I still needed a credit. He was very friendly and attempted to process a credit for me while I was on the phone, but because the price included an email gift card, he could only credit part of the order. He apologized for not being able to help me. He told me that he had consulted with his manager Louis and that I would have to come in to the store with my credit card and the service ticket number # [protected] and they would be able to issue the credit.

So my husband went in to the store a few days later with my credit card, the service ticket number and the names of who I had spoken with. He ended up spending another half hour explaining the situation. But Curtis wasnt there, the Manager did not remember anything about it, the ticket number was worthless and they refused to give him the credit saying we had to call the main customer service line to dispute the charges because it was an online order. So Ive disputed the charge with my credit card company, bought my camera somewhere else and will not recommend shopping online with Circuit City!
Resolved
The complaint has been investigated and resolved to the customer's satisfaction.
The complaint has been investigated and resolved to the customer's satisfaction.
Circuit City
-
no resolution in site
On 10/6/07 I went online and ordered: Canon CanoScan 4400f Color Image Scanner for $113.98. I Paid the extra for 3 day shippingOn 10/10/07 I received: Canon PIXMA MP520 All-In-One Photo Printer

***I called 4 times on 10/10/07, spoke to 4 different Circuit City employees, to try and let someone know I was sent the wrong item. Each time I would give them the same information and each time I was told it would take 2 weeks to research the information. The item that was sent to me was no longer on the Circuit City website and had come from a warehouse that no longer carried the item. I kept telling them this was not my problem; just send me what I ordered. They could not send me the correct item I paid for nor could they pick up this item and issue me a refund until it was researched. The last person I spoke to told me to take it to the nearest Circuit City store. I told him, the nearest store to me was in another state. That is why I ordered it on line. This employee, who works for Circuit City, told me to just keep what I got. It is better and more expensive than what I had ordered. I told him I could not do this. This was the same thing as stealing. I was given incident # IM692664.

***I work 60 hours a week so I do not have time to call Circuit City everyday and hang on the phone for hours at a time. Otherwise, I would have.

***I do not have the exact dates but it is on your call record that I tried 2 other times to get this issue resolved.***On 11/25/07, which was the first chance I got, I went to the nearest Circuit City located in Pensacola Florida. They informed me they could not take the item nor could they exchange the item because it was bought online. (So much for your NO HASSEL RETURNS policy) The young woman at Circuit City customer service did call the online number at 2:32 P.M. and was on hold for over an hour. The whole time I'm standing at the counter with unhappy customers lining up behind me. She spoke to Ken ID #617078 and then to a supervisor named LE ID #616020. Le told her a case worker would be contacting me in a couple of days to correct this problem. The supervisor told her to tell me to keep the Canon PIXMA MP520 All-In-One Photo Printer for all the trouble I had been having. I have the customer service representative and her manager as a witness to this. I relayed back to her that I have no use for it. It is too big and bulky. Before I left, the customer service manager told me that I could sell the PIXMA and get my money back. I told him NO. He then offered to take the PIXMA off my hands, so I wouldn't have to take it back to Alabama. He said he would personally see that it was sent back to the correct warehouse. Now this is the same Circuit City Manager who just informed me he couldn't take it back at that store because it was bought online. Is everyone that works for Circuit City a thief?***On 11/26/07, I received a message from a Circuit City employee who told me there were incomplete details for case #265599. I needed to call (800) 843-2489 AND HIT OPTION #1. I tried several times that week to GET THIS TAKEN CARE OF BUT COULD NOT. However I did speak to several other Circuit City employees who asked me the same questions as before and still couldn't answer my questions.***On 12/6/07, I spoke to Jennifer about case #417152 and was told a refund had been issued.***On 12/18/07, at 9:56 a.m., I received a message from Shante who works for Circuit City. She said Donte was the case manager for #417152 and would be calling me in 2 or 3 business days with either a resolution or an update. ***On 12/19/07 I tried to reach Dontel at (800) 251-2665. I spoke to Mikeal ID #591404 who informed me that Mark was my case manager and a refund would be issued within 7-14 days. (I told him then it wasn't going to happen and I would be calling back in January.)***On 1/8/08, I called and reached a supervisor by the name of James. He said he had no ID # but did give me his extension which is 17656. Once again I told my story. He said he had to take this to his supervisor, who he would not let me talk to, and it would either be resolved in my favor or it wouldn't be resolved in my favor. I tried to get him to explain to me what this meant but all he would say was give him a chance to clear this up and he would be calling me. (I told him he won't be calling me because it will not be resolved.) He asked me to verify that I wanted my original item and I wanted to keep the PIXMA too or I wanted a refund of my money and I wanted to keep the PIXMA. I tried to tell him that I never received my item or refund, I have no use for the PIXMA and it was given to me not only 1 time but 2 different times.

***I placed and order back in October of 2007. Since then I have been trying to get the correct item shipped to me or get a refund of ALL my money. I have the wrong item sent to me then given to me 2 different times, and this last supervisor makes it sound like I want something for nothing. I am an honest person who has been trying to get his taken care of for 3 months. I do not understand what the hold up is.

I emailed these people:

Chief_Executive AT circuitcity.com">Chief_Executive AT circuitcity.com

amhenderson AT kaufcan.com">amhenderson AT kaufcan.com

Teresa.Finch AT vdacs.virginia.gov">Teresa.Finch AT vdacs.virginia.gov

Mary_Louise_Roberts AT circuitcity.com">Mary_Louise_Roberts AT circuitcity

The last week of January 2008, I received a copy of the letter that the Department of Agriculture and Consumer Services sent to Circuit City asking them to contact them within 7 days to determine if a mutual acceptable solution could be reached. Today I received an email from Circuit City. It was an APPROVED RETURN REQUEST NOTIFICATION for the flat bed scanner that I never received. Here is the kicker----"FOR YOU CONVENIENCE, YOU MAY CHOOSE TO RETURN YOUR PURCHASE AT YOUR LOCAL CIRCUIT CITY STORE AND AVOID PAYING RETURN SHIPPING CHARGES." I forwarded their email to the Department of Agricultureand Consumer Services.
Jan 14, 2008
12:00 am EST
ZTG Tower with keyboard, mouse & C-H-E-A-P broken Plastic speakers

I ordered and received a ZTG Desktop tower. When I opened the box containing the speakers I found the knob of the volume speaker pushed in and broken. Called to request if I could just return the speakers for new ones at a local Circuit City store and was told I had to put everything back together in the huge box this set came in and take it in just to exchange bitty CHEAP PLASTIC speakers no bigger than my palm. I live 30 miles from a major metropolis and the aggravation, my gas, my time spent doing this unwarranted task just to "exchange" speakers is unreasonable! I was basically told that's the way "CIRCUIT CITY" wants it done with no consideration to the buyer who "HAD" trusted their product and honored what they sold in "GOOD FAITH!" To re-wrap the tower, wrestle with having to put the whole darn thing back in the box and gas up at a CO$T to me, not to mention my time given, these are the only conditions CIRCUIT CITY would accept. When you calculate your time, energy and cost for a C-H-E-A-P pair of plastic speakers the cost to me GREATLY EXCEEDS the benefit therefore their policy has made an UNHAPPY CONSUMER! Bottom line: "CIRCUIT CITY GLOATS OVER CONSUMERS MISFORTUNES."
Jan 11, 2008
12:00 am EST
Ordered an LCD TV for my son for Christmas online, to be picked up in their Shreveport store on 12/18/07. Went to the store on 12/22. Waited in line to get to the pickup counter. Gave the ID and credit card info., and was given a pickup ticket to sign indicating I had received the TV, while the lady called back to have someone bring the TV up. After about 20 minutes and a couple of calls by her back to the storeroom, I asked her to get a manager. She paged a manager to come to the counter. Ten minutes later, still no manager. I grabbed a guy walking by with a headset on, and although not a manager he tried to help. Ten minutes later, he comes to me and says that they must have sold the last one just a few seconds before my order came through. I told him the order was four days ago. Then he suggested that their inventory was wrong... or that maybe the TV had been stolen... yep, stolen. He offered to "special-order" one and call me when it came in, only to find out that the system "wouldn't let them" order it. I asked to speak to a manager (since he had been running off to consult with one) and was told that all their managers were "too busy" to talk to me. World's worst customer service and attitude.

Could this be one of their bait and switch promotions? I've read a lot about those on the web since.
I bought an Acer desktop that worked terribly. I took it back 2 and a half weeks later and was told I had only 14 days to take it back. I showed them the huge sign on the wall near the exit door in the store that says all returns must be returned within 30 days. The employee there said that that does not apply to computers. For computers I only have 14 days. When I asked how am I suppose to know that. He said it is on the back of the receipt. How is a consumer supposed to know that they are supposed to read the back of a receipt? Besides when the clerk gave me the receipt he had formed it into a roll because it was so long. He never said, sir you have to read the back of it. Never told me I had 14 days to return it. Never said anything. I wrote a letter to Circuit City's main office and they said that their policy is that all computers have to be returned within 14 days, and they are not going to make any Acceptations for me. So now I ma stuck with a computer that don't work. But I will not shop at Circuit city again..
Oct 19, 2007
12:00 am EDT
Hello all,

I bought my tv in 2004, I got an Hitachi 50" RP LCD that cost me over $4000 and got the extended warranty as I wanted to protect my investment. So after a 5k purchase all was fine when I got it home and set up but after about 2 months I noticed a blurry patch appear on the screen so i called CC and explained my problem. They sent out a tech who found the screen defective and replaced it within 2 weeks.

Satisfied so far...

But here is where my experiences start to go down hill.

8 weeks ago I started to notice another blurry patch and so called CC on Monday, explained to them and they arranged a tech to come out the following weds. But within that time waiting for the tech the tv started to act possessed, it would shift the picture to the right and put up a grid on the screen.

So when the tech came out his first response was "How can you watch that ?", he said it was a well documented problem on this tv and he would order the part needed. I got a very positive feeling after this and understand these things happen so i went back to work happy knowing its being handled. Well I didnt hear anything so I called CC after a week and was told that they ordered the part and we arranged again for me to take time off work.

So when the tech came he took 1 look and also noticed a green patch that I hadn't noticed. He checked through the tv settings and said it required a different part, so after determining what parts it needed he went away and ordered the new part and would fit both at the same time... a week later we arranged a time for him to come and fit them.

But by now the tv started to flash different colors and lose contrast intermittently so when he showed up he looked puzzled and said that is a different part that we needed to fit and he would have to order it.

So, as of that point I had had the screen replaced and had an engine, bulb, lens and controller card on order. Well the parts were backordered and when I spoke to CC to find out how long this will be I was told it would be another 2 weeks.

Well, 2 weeks ago the tech came out again to fit the parts and guess what ?... can you guess ?... it now requires a completely different part as well and he would like to fit them all at the same time. So I told him that I am now tired of being patient and just want a frickin tv i can watch.

Now the tech has been excellent and understanding but he did say that it looks like I need a new tv so when I asked him to mention that to CC he implied that CC will do whatever they can to avoid that. But at this point the amount of the parts I have on order is more than $2,000 not including the labor.

I have called every day for the last 2 weeks to find out what is happening with my claim and just been pushed aside and told to expect a call and NO ONE has called me.

Today im told that they will send a tech out next week to fix the tv... 8 weeks later. I will NEVER buy anything from these clowns again.

So now I sit here with a broken tv waiting on CC to pull their finger out... 8 weeks and counting. Be warned.
Jan 29, 2008
12:00 am EST
I ordered the Call to Duty 4 Game for Christmas. When the order arrived the Box had a Call to Duty 4 Game Box but No Game CD or Instructions. What I did have was a Swivel Sweeper Instruction Guide. When I called I Talked to a Jesmind and Got a complaint Number. I was told that I would receive a call from someone within a week. NO ONE CALLED! I called back and Talked to Emilie. She said there was no record of the Complaint so she gave me another Complaint Number and I was told a new Game would be shipped and would arrive within 14 days. It has been 14 days and no game.. It seems you CAN'T TRUST Circuit City, At All. I am tired of the run around...
Resolved
The complaint has been investigated and resolved to the customer's satisfaction.
Circuit City
-
activating credit card
Hello,
I had a credit card that I did not use for a long time from circuit city and I decided to use it last year around christmas or a little before that the card was not expired I called to activate the card and I also ask them it I could purchase other stuff with the credit care since it says circuit city visa I thought I could only buy stuff at circuit city and the lady that I spoke to she it was ok. So they ask me certain question to verify who was i. I answered them they said everything was fine. I go to the store to purchase a coat for my son and when I am going to pay they say the card is not authorized. So I called them again and they verify who was I and asked some other question and again they its okay to use the card but I had to buy something in circuit city and that way they would activate the card so that I could use it in any other place. Okay again I went to circuit city and bought something and went back to the store to purchase the coat for my son the other day I was soo embarras because I have a good credit account and so was my son and said I do not want to show my face to them. That day I went and again the same problem.
So I had to call them again they again ask question like if I had stolen the card. They ask so many stupid question sorry for the expression why do they be asking question if I ever owned a certain make of car or it I know such and such person. Some how I bought only things which they approved. But then again they sent a new credit card and again I had to go thru the same dilemma why do they give people such a hard time I know they are trying to be careful but come on how many times do they have ask these silly question that make nosense, all they need is my social securiity, address. Now this time I went to buy something at circuit city at christmas time and I said let me see if they activate it this time. When I go to the cashier with the card she tell me you have to activate the card go to customer service okay I go and I stood like maybe half hour with this guy he calls chase it sees my id card and I assume he had activate the card. The purshase was approved and use the credit card. Now I call because I go to a store to buy something else and no auth again what is going on how do you think I feel.
I never had this problem before I call chase and there goes the silly question again I explain I had gone recently to circuit city and the credit card was approve buy the clerk how can they approved a purchase if I it wasn't me buying the product. I am very upset but you know I have another chase card which I don't get too problem with why this one gives so much problem. Anyway the thing she she ask me if I know a juan soto and tell me be careful how I will answer she got me confused how many juan soto are there in the world hello give a break at first I told her I don't know a juan soto what she tell that becare ful how I answer I told I know a juan soto but he died and he is a family from my husband and then she me how old was he now this is absurb how can you as k this if I dont know the guy personally. And then she ask do I ever owned a nissan I tell look I bought a car for my son I dont know the model of the car because I donot drive car. So I call my son and ask him and I tell the model which is a dodge charger. And then she tell me ohwell you will have to go to circuit city to verify your card I was soo furious I told look cancel the card. They are walking me back and forth to activate this card if I did all this already recently why do it again what is wrong with this world they trust more the people that cheat then the honest people. I hope some thing can be done about this this is so unfair when you feel that people you are stealing people 's credentials.
Thank you for reading my complain.
This review was chosen algorithmically as the most valued customer feedback.
What a lack of professionalism, First of all I opened an account with Circuit City and got a very generous credit limit. Upon getting this credit limit I went to their web site and started looking up large lcd tv's (wanting to purchase one). I finally found one that I wanted to get along with a 5 year warranty, surround sound system, blue ray player etc. So...
Read full review of Circuit City
This review was chosen algorithmically as the most valued customer feedback.
1. 2 Orders Placed because of System Error. ========================================== On 3rd Dec, 2007 I placed an online order for a Uniden Cordless Phone. While placing the order, I got an error screen and placed another order after 10 minutes. To my bad luck bother the orders got processed. The order numbers are: a) 4419-1733168 b) 4432-153692 2...
Read full review of Circuit City
This review was chosen algorithmically as the most valued customer feedback.
2 years ago, my husband and I bought a 26" Polaroid LCD HDTV from Circuit City for $1399.99. Having worked for some of their competitors, I was a believer in the extended repair or replace warranties, so we bought the 3 year Circuit City Advantage Protection plan for around $300.00. We felt like a repair or replace guarantee was a good investment because we...
Read full review of Circuit City
Circuit City
-
notebook is not working
I bought my computer from this company. And the computer was an Acer. The problem was that memory drive and the hard drive was not working. I said to them can get fixed they said yes to me. And i Paid the $315 dollars plus sixty dollars for diagnostic test that is how they found it was the hard drive and the memory drive. They call me on Monday January 7 2008 that it is the mother board so when they plugged in it would not work because the mother board was bad bur when i went in there i turned on my computer and it was workin but if it was the mother board then my computer would not turn on but it did so what should i do now with them i need ur help.
Circuit City
-
fraud and cheating!
I bought a tv at Circuit City and bought into their $300 off the tv if you signed up for direct tv. I was on the fence about doing it and was very hesitant. I asked the rep if there were any charges or fees, i.e. installation, etc... He assured me there were ABSOLUTELY NONE other than the monthly fees. He took our information and asked for my credit card info b/c direct tv required it for "credit purposes." I was promised it WAS NOT for any type of billing. That very same day, direct tv billed my credit card $232 for HD DVR "Hardware" as well as a "delivery fee" for the HD DVR box. NO ONE EVER MENTIONED ANYTHING ABOUT ANY OF THIS! I called my credit card company. They sent me to direct tv. Direct TV said you ordered it, too bad so sad. In reality, I never even spoke to anyone from Direct TV b/c the kid at Circuit City handled the entire thing. So I go to Circuit City. The first associate at customer service couldn't do a thing. The second manager, admitted that their associates, especially the seasonal help, wasn't very good and likely misled me, albeit not intentionally. When I asked that I be refunded that money. He said I can't do that. When I told him I would sue him, he got another manager who stated he could "meet me half way" since we were both at fault and its their word against mine. I asked for another higher manager and he took my number and told me they would call. So far, its been 3 days and no phone call. What a scam. The best part, direct tv's hookup guy brought all of the equipment with him. So why is there a "delivery fee" for one specific component? DON'T PURCHASE ANYTHING FROM CIRCUIT CITY!
The complaint has been investigated and resolved to the customer's satisfaction.
Circuit City
-
install and refund problems
This all started on 12/07/2007. I went into the CircuitCity in Lynnwood, Washington to check out some remote starter alarms for my 2007 Toyota Camry. I've first talked to the sales rep and asked him a few questions. I first asked if the price ($559) includes everything. The sales guy answered yes, the price includes everything and also the install as well. I asked if this comes with one remote or two remotes, the sales guy told me it comes with two remotes. I asked him how long this will all take? He replied about 3 to 4 hours. So I said go ahead and install it for me. I Gave the sales guy an extra key cause I know they will need it to install remote starter on new cars. The sales guy charged my CircuitCity card and charged a wrong price for me. I had to than walk to the customer service desk to adjust the pricing. So far, I have 2 receipts, the original one, and the one that shows the adjustments. I went home and waited for them to call me.

Later on this night, I got a call from CircuitCity install department telling me that they have a problem installing the alarm and cannot figure it out on why as of yet. This was almost time for them to close so they asked me if they can finish this up tomorrow. At this time, I told them yes, they can finish this install tomorrow and call me when it is done. By tomorrow afternoon, (12/08/2007) CircuitCity install department called me again and said the problem was they needed to install an extra module for the auto start to work and that they also need an extra key from me. The module will cost me an extra $50.99. At this point, I started to get upset but I did tell them to go ahead and install it and charge me for it. This install took all day. They finally called me and said the install was done. When I went to the store to pick up my car, I found out a few things. First, they doubled charged me. They charged me the $50.99 amount twice. Than, they told me they found out that there was only one remote and that I can have another one for an extra $150 dollars. I got upset again but didn't show that I was mad. I told them to charge me and give me an extra remote. I went to the customer service desk and did an adjustment of the $50.99 they charged me twice and a charge of $150 that I didn't expected. I now have 3 receipts.

Next, the installers later told me the extra remote was defective, I again had to walk to the customer service desk and do another price adjustment for the $150. This is the 4th receipt redone for me. after everything has been done on th alarm install, I tested the alarm before I went home with it. The alarm arms and disarms fine. The alarm autostarts just fine. But here's the problem, when I autostart the car, I can unlock the car but cannot lock the car back if the engine is running. This defeats the purpose of an autostart. I've told them this problem. They said they will try fixing it and this will take until the next day. I told them at this point, if they cannot fix it, I want them to uninstall the alarm and give me a "complete" refund. They told me this would be fine. The next day (12/09/2007) they called me and said everything is uninstalled. I went to store again to pick up my car and get the refund. As I got there, they told me they can refund the alarm but the $164.99 install fee cannot be refunded?! I argued about it and is getting no where. I got the alarm refunded but now I am stuck with a $164.99 install fee that they did not do a complete install for me. This is the 5th receipt.

I wanted to write a complaint about this store about my $164.99 fee I am still getting charged. And throughout the process, there was mistakes made as well. One transaction and 5 receipts.
Resolved
The complaint has been investigated and resolved to the customer's satisfaction.
The complaint has been investigated and resolved to the customer's satisfaction.
This review was chosen algorithmically as the most valued customer feedback.
My husband Neil and I purchased a 50 inch Panasonic Plasma TV on December 1, 2007 from Circuit City in Algonquin Illinois. We had been in the store a week earlier looking at all the options. We finally decided on the Panasonic. They asked if we were going to take it home. We were so excited with the prospect of the new TV we said yes. In hindsight we should...
Read full review of Circuit City
We are here to help
16 years' experience in successful complaint resolution
Each complaint is handled individually by highly qualified experts
Honest and unbiased reviews
Last but not least, all our services are absolutely free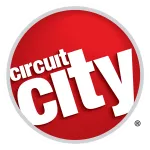 Circuit City contacts