Chi Chi Collection / Chi Chi London complaints
7
Newest Chi Chi Collection / Chi Chi London reviews & complaints
Product returned in august - still no refund 3 months later
Return made on 29th August on order 585591. Message received to acknowledge refund would be processed within 28 days once item inspected. No further correspondence since. I have tried calling only to be told the number is not recognised. I have tried emailing on numerous occasions and received absolutely no acknowledgement or response. I have resorted to messaging through socials to get any kind of contact but again... no contact. We know they are still in business because they are still advertising and selling items and are very active on social media. What they are doing is a criminal act. I returned my item in good condition and within the required timeline and I am 3 months later with no refund. They have my returned item as well as my money. How they can do this is beyond me. TERRIBLE Customer service.
Desired outcome: Refund of my money and an apology for the delay.
Refund not processed
Order number 584100 returned and refund never processed.

Bought wedding dress £122.50 12/08/2023

Returns label arrived via email and sent back 02/09/2023

Returns ID CH002-1-584100

I have sent numerous emails to various email addresses and made phone calls with automatic response. It seems impossible to contact Chichi London and they have never responded to my emails.

My return was sent over a month ago now and would like my money back.

Many thanks

Danielle
Desired outcome: Money back
Chi chi London refund
I had order 2 dresses from chi chi London which didn't fit me so I returned them. They received one of my order on 14th July and the other on 12th July. I sent multiple emails regarding this matter to customer service but have not received any reply, the only email I revised says It will be refunded after 28 days. It has been more than 28days after they received my return as today is the 30th august. But my money has still not been refunded. It is a total of £143.99.I am scared that I won't get my refund as I have sent chi chi customer service more than 10 emails.
Desired outcome: Please refund my money as soon as possible.
Is Chi Chi Collection / Chi Chi London legit?
Chi Chi Collection / Chi Chi London earns 91% level of Trustworthiness
SAFETY NOTICE: ComplaintsBoard has analyzed Chi Chi Collection / Chi Chi London and determined that it has perfect credibility and is completely trustworthy, with a legitimacy rating of 91%.
We found clear and detailed contact information for Chi Chi Collection / Chi Chi London. The company provides a physical address, phone number, and email, as well as 3 social media accounts. This demonstrates a commitment to customer service and transparency, which is a positive sign for building trust with customers.
The age of Chi Chi Collection / Chi Chi London's domain suggests that they have had sufficient time to establish a reputation as a reliable source of information and services. This can provide reassurance to potential customers seeking quality products or services.
Chichiclothing.com has a valid SSL certificate, which indicates that the website is secure and trustworthy. Look for the padlock icon in the browser and the "https" prefix in the URL to confirm that the website is using SSL.
Our scan shows Chi Chi Collection / Chi Chi London website is free from malware and phishing activities, which are types of online threats that can include viruses, worms, Trojan horses, ransomware, and other malicious code, as social engineering tactics used to trick users into sharing their personal information.
Chi Chi Collection / Chi Chi London as a website that uses an external review system. While this can provide valuable feedback and insights, it's important to carefully evaluate the source of the reviews and take them with a grain of salt.
The Chi Chi Collection / Chi Chi London website has a cookie consent banner indicating the use of cookies for data collection. Reviewing the privacy policy and terms of use is crucial to understanding how the data is used and ensuring compliance with regulations.
We looked up Chi Chi Collection / Chi Chi London and found that the website is receiving a high amount of traffic. This could be a sign of a popular and trustworthy website, but it is still important to exercise caution and verify the legitimacy of the site before sharing any personal or financial information
This website offers payment methods that provide the option for customers to get their money back, which could be a positive indicator of the company's commitment to customer satisfaction.
Chichiclothing.com appears to have online shopping features, it's important to know that the platform supports an extensive range of payment methods, making it convenient and easy to complete your transaction. The payment procedure on the website is also relatively simple and straightforward, ensuring a smooth and hassle-free experience for buyers.
However ComplaintsBoard has detected that:
While Chi Chi Collection / Chi Chi London has a high level of trust, our investigation has revealed that the company's complaint resolution process is inadequate and ineffective. As a result, only 0% of 7 complaints are resolved. The support team may have poor customer service skills, lack of training, or not be well-equipped to handle customer complaints.
Chi Chi Collection / Chi Chi London protects their ownership data, a common and legal practice. However, from our perspective, this lack of transparency can impede trust and accountability, which are essential for establishing a credible and respected business entity.
We conducted a search on social media and found several negative reviews related to Chi Chi Collection / Chi Chi London. These reviews may indicate issues with the company's products, services, or customer support. It is important to thoroughly research the company and its offerings before making any purchases to avoid any potential risks.
Our Verdict: Chi Chi Collection / Chi Chi London is highly recommended company, but beware of poor customer service. Their 0% Resolve Complaints rating is a cause for concern. We advise using their services securely and reviewing complaints beforehand.
dress I received bestie dress
Hi I ordered a dress and everything was great and came today the only thing is it has a huge pen mark on it I have a wedding this Saturday it's a split in the dress and is noticable when walking I'm not wearing a dress with pen Mark's on it to a wedding that's been planned for over 2 years
😥 I really hope this can be resolved as I'm a first time Customer with yourselves, it also has on it a few catches witch makes me think this has been an item that's been sent back from someone else or been worn
ethelinda dress
I bought this to wear to a wedding on saturday. I opened it to put on and as i sat down part of the pattern on the front was missing compared to the rest of the dress. I sent back the dress I originally tried on and two others of fine quality, as i am used to from Chi Chi over the past few years. This is not the quality i expect as I regularly buy from and recomend chi chi. The thread due to be in the gap is completely missing.
dress
I recently ordered two dresses which were delivered today and one has arrived and is perfect for a wedding I have next week however has a massive tear in the lining which you can clearly see through the dress. I have ordered from you numerous times and normally love your clothes however a year ago I I ordered two dresses, a bag and pair of shoes and the shoes came with two of the same foot. I emailed and this was also never resolved.
Misconceiving item
I recently bought a skirt on Chi Chi London's website. I was excited because it was cheap and I got shipment almost for free. When I receive the item it was nothing that I wanted, it was nothing that the description said or the picture looked like. I contacted them and they told me that it was what I ordered and they could do nothing about it. I could return it, which would cost more than what I paid for. Even though on their website it said shipment would cost 4 euro. I am so disappointed, and very upset with their lack of effort to try and help fix a situation that they created.
Collect Your Trust Badge
Be recognized for outstanding customer service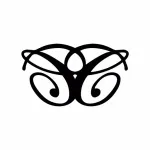 Chi Chi Collection / Chi Chi London

contacts
We are here to help
19 years' experience in successful complaint resolution
Each complaint is handled individually by highly qualified experts
Honest and unbiased reviews
Last but not least, all our services are absolutely free