Cayman Airways reviews & complaints
Cayman Airways complaints
14
Cayman Airways
-
Customer service
The team at MIA is completely disorganized, vaguely rude, and caused me to wait an extra hour outside of security (where there is no available seating or decent amenities) because of this misdirection. They told me I had to get out of line and wait for a later time for my flight to start - waited right next to the line. Realized as the flight that had been getting checked in was close to departure and a huge line still - IT WAS MY FLIGHTS LINE! Had they not booted me I would have been in the front but here I am, wasting even more time due to their poor directions and lack of concern or consistency. I do not plan on flying with cayman again if I can at all avoid it. 3 flights now with Cayman and I have been consistently dissatisfied but this really took the cake today.
Desired outcome: Fix your broken system in MIA
The complaint has been investigated and resolved to the customer's satisfaction.
The company has left an official comment on the complaint.
Cayman Airways
-
Refund due to Cayman Islands not open to US travelers
My trip to the Cayman Islands was cancelled months ago due to the Islands were not open to US travelers. I was only given a credit and not a refund for my flight. I do not know if I will be traveling to the Caymans again, so a credit does not help. I have sent MANY emails requesting a refund, which every other airlines has providing due to Covid closings. Why can I not get a refund for my round trip flights? Right now, I have NO desire to ever go to the Cayman Islands because of my experience with Cayman Airways. This is a poor way to treat customers.
Below is the flight information that I did have and the cost of my ticket:
12/25/21 - Flight #KX4425 - from Grand Cayman to Little Cayman
1/1/22 - Flight #KX4422 - from Little Cayman - stop over in Cayman Brac - to Grand Cayman
Total price - $184.38
Cayman Airways
-
Waiting five weeks for a refund
The cancelled reservations are kxfiay and qzk aad on april 21. I was told four weeks for the credit back to my cc on file that was used to pay for these family reservations under the last names of telese, morrison and furletti. I would like to know when I will be receiving this credit before I file another complaint againt cayman...
Joseph telese
[protected]
I am writing to complain about my recent journey to and from Grand Cayman with Cayman Airways. Firstly, I missed my flight to Grand Cayman from Miami on 3rd February 2020, this was due to a long...
Read full review
On dec 27 flight 606 I was flying from grand cayman to Jamaica. During that time whilst seated at 12 D, An air stewardess by the name SCCM Shannon Combes proceeded to remove a bag that was clearly...
Read full review
Cayman Airways
-
complaining about a flight attendant on flight 601 on saturday may 18,2019 from jamaica to cayman islands.
My name is Tracey Black and I traveled on flight 601 on Saturday morning with seven other family members to visit a convention held by Bishop Dolbert Clarke. This was my first time traveling with your airline and I am very disappointed at the way one of your flight attendant communicated with me and other persons on the flight.
Her facial expressions and tone was not pleasant. It was as if she did not want us on the flight. My daughter was overlooked and was not given a drink and I got her attention and ask that for a drink for my daughter and the way she responded to me was very condescending.
I have traveled other countries and have used other airlines and the service of a flight attendant was never like this. I had to call the flight attendant and spoke with her about it. She apologized and said she would speak with her.
When a service is paid for, it is expected to be given in kind spirit irrespective of who you are and where you are from. Truthfully I felt as though I was looked down on. I know for a fact that I was talked down to and I don't appreciate it.
Thanks much for hearing me out.
I am so irate I could scream. Here I booked a surprise holiday trip for my mom, cousin and I from Grand Cayman to Roatan and back and EACH supposed easy, 1+ hour leg has been a complete disaster. We...
Read full review
Cayman Airways
-
Checkin service.
Yesterday I flew out on AC972 to Toronto from Grand Cayman. I had a connecting flight to Kingston, Ontario and needed to clear customs before that flight. I asked the woman at the checkin counter to please put a priority sticker on my bag. She said I had enough time for the bag to be transferred to the connecting flight. I told her I would really appreciate it as I had trouble on my incoming flight and my bag was lost for 8 days. During this interaction she tilted her head, leaned over on the kiosk and said, are you raising your voice to me. She was very confrontational and I was quite taken a back. I told her no I was not and that it is not my style. I told her I would appreciate the sticker. She had no compassion or understanding given my previous experience on the incoming flight. I found her behaviour to be rude and inappropriate. I did not feel comfortable raising this at the time as I was afraid she would not allow me to fly. I had a simple request, I have never requested this and only did because of the previous delay. She did end up putting the sticker on my bag, for which I told her I appreciated it very much. This was an upsetting interaction, and I do not feel this woman's attitude was called for.
On friday 13, 2017 I was on flight kx793 with my wife and son from jfk. And as I always expect the flight not to be a full one. However, I was a little disappointed with the flight attendants that...
Read full review
My mother, Sheila Garnham (85), returned to the UK yesterday using Cayman Airways to Miami and Virgin Atlantic to London but was completely let down by Cayman Airways as there was no wheelchair...
Read full review
On Aug. 13, I was supposed to fly from Cayman Brac to Grand Cayman on Cayman Airways. Not only was the plane we were supposed to be on was broken, but the plane before ours was also broken. That left...
Read full review
Cayman Airways
-
Did not receive proper information/ very upset
I am writing in reference of Customer care at Cayman Airways did not give the proper information. I went in to the main office to purchase a ticket I was not ask how I would be traveling if it was by waiver or a visa i was just ask where i was going i am traveling to Colombia -Cartagena so i will be traveling threw Miami i was told by an agent that i am obligated to know that i can't travel from Colombia to Miami on a waiver i need to someone to tell me how am i suppose to know that i mean that's why i went to an agent to advised me of what to do i am very disappoint because now i have to change my ticket which will cost me more money because i was not advised i feel like i made a big mistake going threw Cayman Airways because I don't think its fare to have to spend more money to have this changed agents at Cayman Airways needs to advise customer on what the procedure on purchasing a ticket by what they are traveling on by visa or waiver. I am going into the main office at Cayman Airways on Monday to sort this out i am very upset and i need to be dealt with fairly my name is Trifina Challenger my phone number is #924-5812/ 939-3218

8/6/2016.
On Tuesday, July 21, my American Airlines flight from Miami to Grand Cayman was canceled. My flight companion and I got in touch with AA and they kindly booked us a ticket with Cayman Airways just...
Read full review
The complaint has been investigated and resolved to the customer's satisfaction.
Cayman Airways
-
Price gouging, taking advantage of customers
Because of Hurricane Dean I was forced to end my vacation in Grand Cayman prematurely. I couldn't get a flight on my airline (American Airlines), so I got a seat on Cayman Airways. I was charged $650 for this flight.

When I got home I looked on the internet for the 'normal ' prices for Cayman Airways for a flight from Grand Cayman to Miami. The posted price was $232 for a one way flight.

Cayman Airways took advantage of me and many other people during a crisis. This is price gouging. Unethical business practices like this should be made known and companies called to account for their actions.
We are here to help
16 years' experience in successful complaint resolution
Each complaint is handled individually by highly qualified experts
Honest and unbiased reviews
Last but not least, all our services are absolutely free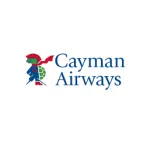 Cayman Airways Company contacts