Camel
-
Camel Crush non-menthol packs
The last 3 packs I've bought have had multiple cigarettes with poorly attached filters. I've used this product for years and this is the first time I've had this issue happen. If it was only once I could understand, but to have 3-9 of the cigarettes in each of the last 3 packs, purchased individually at different merchants, fall apart and the filter completely detach is totally unacceptable. The cost of cigarettes have almost doubled where I live and this is far too many to waste at the price of a pack. I may just end up switching to a different brand after almost 17 years. Please adjust the manufacturing process to fix this issue!
Desired outcome: Replacement of damaged product, equalling 1-2 packs.
This review was chosen algorithmically as the most valued customer feedback.
It would be really helpful if there were more of a difference between the types of crush cigarettes! The Crush, Menthol Crush and Silver are all so similar! I smoke Camel Crush Menthol. Upon close attention to the packs I can see that the wording on the top of the regular crush, (full flavor to menthol) is more of a blue shade and the Menthol (menthol to...
Read full review
Camel
-
Camel activate
The cigarettes buds wrapping are longer and get out of shape making it difficult/uneasy to smoke. This is the second pack that I'm having the same problem. I am very disappointed as I have been smoking this brand for over 10 years.

I have bought the first pack in polokwane and just let it slide and the second in Tzaneen and realized this is now a problem and serious.
Desired outcome: Replacement of pack
Camel
-
Large Snus Frost
This past month (Feb 2022) I have noticed about a dozen times of pouches breaking open prematurely. I base that off of using 6-7 cans a week so I am very familiar with the product. Today (3-3-2022) when I opened a new can and there are 4 packets that are not sealed with product everywhere in the can. What a mess this is. I'm not sure what if anything changed in the processing of this or if I'm am just getting every bad packet produced lately. I know over the years that it happens but the frequency has definitely increased. I have never kept track but over the past decade would usually have one break early once per month and figured that it is what it is but now this is getting ridiculous. I have 4 new logs in my desk drawer and wonder what they are going to look like and or perform when I get to them. I have only documented this once and that was the can today in the attached photo.
Desired outcome: Product replacement.
Camel
-
Camel snus
Hello, I use this product everyday, and recently purchased a can of the large frost snus, and as it turns out 7 out of the 15 pieces opened in my mouth just after maybe 15 seconds. Absentually 7 pieces were wasted. This has happened a few times in the past but not often, not sure if its a quality control issue or whats going on with that? Thanks Joe
Desired outcome: Replacement Coupon
Camel
-
Snus
I have been chewing the Camel Snus large Frost for probably ten years or so. I just bought a can of it a couple days ago at my local gas station and after I opened it I observed lots of the Snus ingredients all over the pouches and the inside of the can. Come to find out there were two empty pouches and one that was ripped open and about half empty. The can itself was not damaged in any way. I have never seen this before.
Desired outcome: Give me a free tin of snus to replace this bad one that I received.
Camel
-
Camel rich
I purchased a pack of cigarettes the other day and I can tell you they were not fresh tasting at all. They were camel rich, they are usually fresh and that lil popper for extra freshness pops, but this time was barely popping as if they were wet/not fresh.

Nora lisa MartineZ
10660 Leopard st apt 1304
Corpus Christi Texas 78410
8325706263
[email protected]
Camel
-
Camel 99 regular
The filters are not connected properly causes the cigarette to fall off very dangerous if dropped in house could cause fire myself and husband smoke its happened to us both different packs we've lost at least 2 packs out of this mishap we have smoked camels for at least 15 years never gave we had any issues but thats crazy to have this happen thanks
Desired outcome: Rerembursted 2 packs of cigarettes as thats what we lost in total of faulty filters
Camel
-
Camel Blue 99
I have been smoking camel for decades. Never had I had this problem until now... The filter is not attached to the ciggarettes! I go to smoke and the filter falls off my cigg. I thought this was a one off with a bad pack. Both cartons (2) that I purchased (december 2021) from Speedway in Buffalo Grove, IL have filters falling off! Not only is it a fire hazard, but I've already burned myself when the newly lit cigg fell off the filter while I was driving and burned me.
At over $100 a carton, this is UNACCEPTABLE!
Desired outcome: What I would appreciate is a refund. At the very least, I wish to share my aggravating experience after being a 25 year customer.
Camel
-
Found a leaf in my box of shaq
I have been making my own cigarettes for a while now but what I found in my box was a first!
I found a leaf in my box of shaq!
I really don't think it's supposed to be there, it looks like a leaf from an bush or tree, not something to be smoked!
Where can I make this complaint to Camel? I can't find a working website anywhere.
I would like to make an complaint with them for this
Camel
-
Cigarette carton
Hello I just wanted to inform you that I purchased inside carton of camels a few days ago and not only were they still but two of the packs are actually split when I pulled the cigarettes out I'm not sure if it's because they were over packed or what but it sucks because that's a lot of pack of cigarettes which is a lot of money lost. If you could please help me help with the situation that would be greatly appreciated thank you God bless
Desired outcome: Replacement
Camel
-
The quality of Camel cigarettes
I have been a Camel smoker since 1986. I must say that with time the product has more sticks in the cigarette per carton then before. I have been purchasing my cartons 1 per 10 days about 3 a month from Checkers Hyper on 14th Ave Rooderpoort for the last 3 to 4 years. Kindly ensure your quality checks are functional. I am experiencing about 2 to 3 cigarettes per pack with sticks making it unenjoyable. I remain a loyal Camel consumer.
Desired outcome: Improved quality checks
Camel
-
Camel crush menthol
I purchased 2 cartons of camel crushes from Santo Domingo Airport I'm Dominican republic, they are horrible and don't have a crush ball..they are basically just normal horrible tasting smokes ..through a whole carton and they just taste like garbage menthol slightly for 3 puffs and then just normal Tabacco. Please help me. I only smoke menthol. And have just given these all away. If this doesn't get resolved it will be the last time I buy a single pack ...this is ridiculous.
Desired outcome: Send me 2 new cartons that actually work
Camel
-
Camel crush cigarettes.
On 8 -7-21 I purchased 4 packs of your camel crush cigarettes from the shell station in Zebulon nc and 6 cigarettes from a pack did not have the menthol ball in the filter.can u send coupons or any other form of reimbursement to rectifie this issue?I have been a customer of Camel for over 20 years and am surprised at this lack of attention to detail. I hope you can rectify this issue in a timely manner. Thank you in advance.
Desired outcome: Some type of reimbursement.
Camel
-
Camel active double
I've purchased a carton and it seems to be a batch gone wrong, I'm on my 3rd packet of the carton and they purple pop is crushed, there's no flavour to it, and secondly, taking a puff where there is barely any smoke, no matter how many time and how long you pull, the cigarette burns but it's like pulling in air, I'm very upset as the BP garage I purchased it from won't do anything about it
Desired outcome: Replace or refund
Camel
-
Camel crush
Im trying to find out who. To complain about my camel crush constantly not having the crush balls in the cigarettes this is the 9th pack I've bought where at least two cigarettes did not have the crush balls. I live in Ontario California and mainly buy my packs here in Ontario if that helps. My name is Jayme Lizzarago my number is 9093259004 and my email is [email protected]
Camel
-
Full flavor cigarettes
I bought 3 packs of Camel full flavor and 2 of them were stale! I was shocked! Appalled! I'm faithfully Camel all the day long but this shook my faith lol I bought them at the Hardy store on 122 in Hardy Virginia on Sunday the 25th... I'm so sorry... But this should be rectified please? I will always remain a faithful customer to Camel... Thank you 😊
Desired outcome: Replace them hopefully and keep check on that store?
Camel
-
Camel snus
Apparently your pouch end sealer machine or whatever it is that seals the pouches isn't working as good as it used to because 10min after I put one in my lip one end blows out. Because of this issue I've decided to quit using your product. The whole reason I use pouches is to keep the tobacco from washing around in my mouth or getting on my teeth! Why do we need a guide..a complaint is a complaint...this is asinine..either you truly want to resolve quality issues with your product or as I assume you really don't care! So you ask us to fill this out just to go through the motions.
Desired outcome: Fix the problem
Camel
-
Cigarettes
On Tuesday 22 of June I opened my package of camel Xxl bought at Laila night shop in Assebroek, 8310 in Bruges. The filter of the cigarette was horribly rolled. As soon as I took it out of the box, the filter came right off. You can see in the picture below how bad the job was made. It wasn't glued nor cut well. would like to get a refund or a gift card for Camel.
Desired outcome: A free box
Camel
-
Camel Crush
Lots of complains about this already, but the new Camel Crush packaging is a nightmare.

You guys need to remember that the gas station attendant is staring at a row of about 20 different Camel cigarette types and for them to distinguish between the green, red and clue paint blobs... it's a constant "no not that one, the one on the right"... etc.

I know you're trying to appeal to a younger smoker, but please at least change the packaging to read "Rich", "Regular" or "Menthol" in large bold type that isn't obscured by abstract artwork.
We are here to help
16 years' experience in successful complaint resolution
Each complaint is handled individually by highly qualified experts
Honest and unbiased reviews
Last but not least, all our services are absolutely free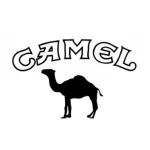 Camel contacts