Cabela's
-
Credit card offer run-around
I saw Cabela's ad for an instant $20 off my order if I applied for and was accepted for their Cabela's Club card from Capital One MasterCard. I followed the links and was immediately accepted for this card. But no instant $20 credit appeared on my order. Cabela's requires this card to be saved to your account, but that can't be done until you physically receive their card. That process took 8 days. After finally receiving the card and saving it to my account, I still didn't get the promised $20 credit. After emailing customer service they said they would have to put the request in themselves, and it would take additional 72 hours. Sure enough, three days later i receive another email from customer service saying Capitol One has my card on hold and i should contact them at the number they provided, and if Capitol One released it from hold they would give me the $20 credit in another three days. I called Capitol One and they said my card was and still is activated and that it was never on any type of hold. It appears that Cabela's has no intentions of ever honoring their ad for their own card without a lengthy fight!. I am still waiting for my credit but fear it will never happen. Thought Cabela's was a more reputable company than to try to pull this crap. And before you ask, i had an 808 Experian credit score when i applied for this card. If I don't get these credits within two more days, I will pull my personal and companies orders and shop elsewhere. Ball is in your court, Cabela's.
Desired outcome: To inform potential customers of Cabela's not honoring their own ad for Credit Card promotion.
Cabela's
-
Zero return policy on gift cards
I ordered a gift card and was told via email that it was mailed to me on 12/29/21. By 1/20/22 it had not arrived. I asked that it be cancelled. They refused and I was told that they have a zero return policy on gift cards even though they were able to cancel the gift card and reissue it to me by email. No cancellation policy at all is poor practice for any business and while it was my first experience with this company I will not be using them again.
PS. The live chat person ended the very unsatisfactory chat with, "Have a blessed day". Hypocritical at best.
Desired outcome: cancel policy for an unreceived and unused gift card
Cabela's
-
Unable to sign-in, screen turns grey
I have had an account for a few years, got a gift card for Christmas and tried logging in on my account, screen turned grey and prevented any action in the site. I did manage a password change but that didn't help, was on chat with online help and they didn't help. So unless I go to a store (50 miles away) I can't order and use my gift card. The screen turns grey whether I use Chrome or Edge.

[email protected]
Desired outcome: Being able to login to my account.
Cabela's
-
Your cashier kenzie
She was very rude to myself and 4 customer's walking in the exit doors instead of the entrance, she stopped waiting on people ahead of me and started telling the 4 people that just came in that they need to go back out and go in the other doors. As for me I had picked up 2 boxes of Winchester super x 22 ammo, I did not see anything about 1 box per customer so I picked up 2 boxes 300 rounds in each box. When I got up to pay for them she told me rudely that I could only get one box because it has more than 250 rounds. Since there was a line of people behind me I just bought the one box and left. Your Grandville store is more than an hour from home, it will be sometime if I ever go back, if ever.
Cabela's
-
gift card return
This has been an on going battle with you over a purchase made back in the late spring. I thought it was handled after 6 weeks of emails phone calls over an order that you shouldnt have allowed to go through. I ended up sending it back after I recieved it because it wasnt complete. I paid with a 200 dollar gift card that I got for my retirment and charged the remaining balance on my credit card. finally after a lot of jumping through hoops for you. You told me it was your mistake and this shouldnt have happened. Sending me two cards one for $85.39 which was sent towards the begining of all this. The last card you sent me to make right was $118.74.
I went to use them recently for some hunting supplies and only the 118.74 worked. The other came up with already used. I just closed out and emailed customer service answered the questions they needed on 10/22/21. Havent heard back
Desired outcome: I want what is rightfully owed to me and that is my $ 200.00 gift card back. Without the run around
This review was chosen algorithmically as the most valued customer feedback.
I ordered a gun online to be delivered to store. After driving 1 1/2 hours to pick the gun up, I spent 2 hours dealing with incompetent staff & managers with the end result of not getting the gun. My drivers license has my correct address, but shows the county where it was issued, which is different than the county I reside in. They tried telling me thi...
Read full review
Cabela's
-
Archery department
After a bad experience with a Cabella's fly rod I did not go back for 5 years. This year I decided to buy a new compound bow and arrows so I gave Cabella's (Bass Pro) another chance. I had a positive buying experience with a young lady who was very capable and knew everything about compound bows. She sold me a left handed Bear bow. Two weeks later I had a small problem. I took it back to the store in Lehi, Utah to see if they could fix it. A guy named Sam said, "sorry we cannot help you. We are a retail store not a bow repair store. I said what about the 30 bows you have in the backroom?" He said "well if you want us to try to get a part and then repair it we can do that but we will not be able to get it fixed for a month or two and the bow season will be over." What a joke. I will never go back to Cabellas under any circumstances.
Cabela's
-
Waders pm701600bw
Purchased these waders from Cabela's about 3 years ago. They have been great waders up until this year. I put them on to go fishing this weekend and lo and behold, my feet started getting wet. I looked and the rubber material for the boots are all weather checked and cracked. My family has had waders that lasted more than 50 years. This level of quality is NOT what I would expect from Cabela's.
Desired outcome: Complete refund
Cabela's
-
Store
I am really upset I drove two hours today to get to the hamburg Pennsylvania store stood in line they came through giving out ammo numbers and I was told since your a club member I could get 8 boxes of ammo and was guaranteed ammo because they had enough to supply the 150 people who had ticket numbers we finally got to the ammo and they lied to us saying sorry we didn't have enough I found 4 boxes of ammo and nothing else I needed or anyone else needed people were upset other people including myself couldn't get what they needed and the ammo I bought I really didn't need figured if I drove two hours i might as well get something plus they are price gouging the product when I said something to a manager he told me to deal with it and it is what it Is plus another employee asked me where i was from I said new jersey he said good for you now you can leave because people from New jersey are not welcome here in this store or the state of Pennsylvania so my buddy and myself paid and left we were both going to buy new rifles also then they said you have to sign in to get a firearm you were not allowed to search for what y I u wanted of you didn't know in advance what you wanted you could not shop or browse to see what you wanted I know you guys don't care about customers this is the fourth time I've contacted you and never received a response Nathan Philephs [email protected]
This review was chosen algorithmically as the most valued customer feedback.
I am medically exempt from wearing a mask in all 50 states. I was approached by a male employee (older gentleman, shaggy long hair, bald in center) and he asked me kindly to put on my mask. I explained to him my medical condition prevented me to, I had even tried to comply however was experiencing adverse symptoms due to my medical condition and had to take...
Read full review
This review was chosen algorithmically as the most valued customer feedback.
Date of incident 3/5/2021 at the Cabela's in Saginaw Michigan. I purchased a Henry Golden Boy and was delayed on being able to take the rifle, not a big deal so I paid for the rifle in full that way coming back would be quicker. After a few days I had not heard anything which had happen before at this location and the last time I called and it was cleared...
Read full review
This review was chosen algorithmically as the most valued customer feedback.
Hello Vance my name George Hanania I went into your store on palm bay road about 5:30 pm on Feb 28th 2021, to return a generator that your sales people in the very beginning told me that if I had a problem with it just bring it right back and I can exchange it for something different I go into the store to the return desk they call somebody from camping...
Read full review
This review was chosen algorithmically as the most valued customer feedback.
Today, I entered your store in Allen, Texas to purchase a Remington 870 Police model 12 gauge shotgun. Online they are listed on every site selling for $349.00. All I found were sold out, so I was happy to learn you had them. As I was talking with the clerk, he informed me they were selling these guns for $999.00! What??? Can this be legal?? He told me you...
Read full review
This review was chosen algorithmically as the most valued customer feedback.
Never had more humiliating retail experience: I travelled to the cabela's store in 100 cabela's dr, hamburg, pa. I made a phone call first to verify that the item I wanted was available (henry 45-70 rifle). I own several firearms, wanted to expand my collection. Here's my experience: the store attendants, actually one for the firearm long department at the...
Read full review
Cabela's
-
A parka hunting jacket
I bought a $250 Cabela's jacket and was disappointed in the name Cabela name brand tag being added on upside town.

I have all of the traceability needed. Quality? This should be good Quality!

Bridget Allkins
499 Crazy Doe Rd
Lexington TN, 38351

731.614.0472
Desired outcome: Refund or credit also a corrective action to keep this from happening again
This review was chosen algorithmically as the most valued customer feedback.
Order #: Y100478062 Kwik Klip Kit SKY: 20018368 paid with gift card on July 23 returned product and item was received by Cabelas on September 25 2020. It has now been two months and still no refund. I have sent numerous emails to which most have not received a reply. I have made several phones calls. Still no refund. I feel like they are thieves and simply...
Read full review
This review was chosen algorithmically as the most valued customer feedback.
Felons in Texas can buy and own black powder pistols and rifles without a 4473 or FFL as they're not considered "firearms" under ATF law because they do not use fixed ammunition and were designed prior to 1898. I bought a bp rifle from Cabela's online 9/9/2020 with my credit card, waited 2 weeks for shipping to the Allen Tx store, who notified me to come...
Read full review
This review was chosen algorithmically as the most valued customer feedback.
I purchased a new hand gun on 7/29/20 at Cabelas located at 1600 Gateway Blvd NE, Lacey WA 98516 and completed the federal back ground check the same day. The person who helped me with the purchased gave me a slip with information that the process can take upwards of 30 days to process, occasionally longer. I waited for a phone call from Cabelas of course...
Read full review
This review was chosen algorithmically as the most valued customer feedback.
I visited the store in Ashwaubenon on June 30th to get some help with a pistol. There was one associate working. I saw another associate walking through the department and asked her if anyone else was working to help me and she responded with "I don't know this isn't my deparment". I asked her then if she could call someone and with a reluctant sigh, she...
Read full review
Cabela's
-
Refund not received!
On 7 March 2020 I ordered a pistol at Cabelas. When I got to the store in Albuquerque on 11 March, I discovered it was the model number was wrong, so I asked the clerk to cancel the order and issue a refund to my credit card. He said that he would do it and that it would take about 3 days to get the refund. It has been a week and no refund has shown up on my credit card. After contacting Cabels's national office I was informed that it would take two to three weeks to get the refund. So, in the meantime I am left in the position of having to pay $679.60 for which I should have received a refund. The customer service is horrible. The company is not responsive to customer concerns. I will never shop at Cabelas again.
We are here to help
16 years' experience in successful complaint resolution
Each complaint is handled individually by highly qualified experts
Honest and unbiased reviews
Last but not least, all our services are absolutely free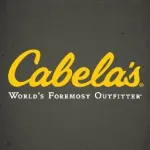 Cabela's contacts