Newest Buykud reviews & complaints
pair of red shoes
Ordered in October 2021. So far nothing arrived and everytime I contacted the company, I was told they send me another pair of red shoes and my refund!

I contacted this company every 10 days from October to now, November 29/2021. Falso promises all the time, and today they claim that they don't carry shoes!

They are lying through their teeth, and glad I did not pay more than 50.00 Canadian dollars! How do I get my monies back>

Mariana Grinblat. - Toronto, Canada Monday 29/11/2021
Desired outcome: monies back
Delivery issues
I buy clothing from Buykud regularly. Never any issues until now.
Their delivery service has changed to Toll or DPEX.
Now no delivery to P O Boxes possible and a signature is required at home delivery.
This is very awkward for people who go to work every day.
If not home, parcel gets sent to depot, which in my case is miles away.

This change will stop me from ordering goods from Buykud.

Marianne Batenburg
marianne.[protected]@iinet.net.au

Hilton Western Australia
Desired outcome: Please change delivery method
A gift I was given and I would like to exchange it and want a gift credit!
My friend Kathleen Santese gave me a hooded top. I would rather have a dress at this time.You can look up her account and see the purchase.She had it delivered to my house
Emine Cichowski 733 wormwood hill rd. Storrs Ct.
I have been on line for a week now with no results!
I dont want to tell my friend this bad experience Please get back!USPS tracking number is 9261290972543454097528 I hope this will answer all
you questions...
Is Buykud legit?
Buykud earns 27% level of Trustworthiness
SAFETY WARNING: ComplaintsBoard has reviewed Buykud and found it to have a very low level of trust of only 27%. Our analysis indicates that the website may pose a risk to users.
Based on our evaluation, Buykud has resolved only 0% of 30 complaints, indicating a severe lack of commitment to customer satisfaction, trustworthiness, and responsiveness. This may suggest that the company is apathetic or disinterested in addressing the opinions and concerns of its customers.
Buykud protects their ownership data, a common and legal practice. However, from our perspective, this lack of transparency can impede trust and accountability, which are essential for establishing a credible and respected business entity.
We conducted a search on social media and found several negative reviews related to Buykud. These reviews may indicate issues with the company's products, services, or customer support. It is important to thoroughly research the company and its offerings before making any purchases to avoid any potential risks.
However ComplaintsBoard has detected that:
We found clear and detailed contact information for Buykud. The company provides a physical address, phone number, and 2 emails, as well as 2 social media accounts. This demonstrates a commitment to customer service and transparency, which is a positive sign for building trust with customers.
Buykud has claimed the domain name for buykud.com for a long time, scammers and fraudulent websites can also claim domain names for a long time and use this as a tactic to appear more trustworthy.
Buykud.com has a valid SSL certificate, while Scammers can obtain a valid SSL certificate by using fake information or by using a stolen or hijacked domain. In some cases, they may even use a certificate issued to another legitimate website.
Our scan shows Buykud website is free from malware and phishing activities, which are types of online threats that can include viruses, worms, Trojan horses, ransomware, and other malicious code, as social engineering tactics used to trick users into sharing their personal information.
Several positive reviews for Buykud have been found on various review sites. While this may be a good sign, it is important to approach these reviews with caution and consider the possibility of fake or biased reviews.
We looked up Buykud and found that the website is receiving a high amount of traffic. This could be a sign of a popular and trustworthy website, but it is still important to exercise caution and verify the legitimacy of the site before sharing any personal or financial information
Our Conclusive Verdict: The company has a weak level of trustworthiness. We advise that you take precautions to protect your personal information when using this website, and be cautious when dealing with this company. Please reading complaints beforehand to gain a better understanding of their track record.
My blouses
It is NOT a reliable company👎🏻👎🏻👎🏻👎🏻Can't track my purchases nor arrival dates😡
Long sleeve blouse item code [protected]
I bought this blouse above last 12/08/20, debit in my credit card - Mastercard was ok, I payed - USD 60.90.
My name is Elaine Aparecida Batista Ribeiro
Until now I didn't receive any information about tracking mail code ou something like this.
Could you please inform me when this blouse will be delivery ?
If you need more informations please let me know.
Desired outcome: Please reply me by e-mail - [protected]@gmail.com
Plus size - autumn winter retro corduroy solid color pants
To Whom It May Conern,

I realize you are not open on Saturday's but I need to explain a problem I have with the order that was placed and paid in full through Pay Pal regarding the pants.
1. I did not realize that this was Plus Size and I ordered US 12-14...I think those will be too big on me and I am US regular size 12. I would like to change the order to US Med 8-10.
2. I ordered these pants in Black not Grey and it shows Grey on the receipt from Pay Pal...Please send them in Black.
If you have any questions please feel free to write back to me at
[protected]@yahoo.com.
Thank you,
Meryl Mintzer
p.s. If this can not be arranged I am going to have to return them...
Please do what is advised or I am going to have to return the Plus Size Autumn Winter Courderoy pants.
Thank you,
Meryl Mintzer
Grey canvas shoulder bag with brown leather strap
I had had this item eight months when the zipper on the outside--for a pocket where I kept my keys and pens, just a few things I wanted instant access to--broke. That pocket is now essentially unusable. I have contacted Buykud twice about this problem but received zero response. The bag came to about $75 U.S. with shipping, so it wasn't super cheap.
no way to return
This company now claims easy fast returns. (And US based. )
However- no response by email ever comes.
Only once did I get one saying "We are sorry you were not pleased "
And that was it. Amazing.
The pkgs come with a Chinese address. I sent two back (at $23 each) and after a month they came back to me.
There is nothing in the pkg resembling a copy of the order, so referring to the item is almost impossible unless you can find it in your inbox long long ago.
is this a scam, or what!
You took my order and sucked out the cash instantly. Yet, I order a dress early April to wear on Easter. I even payed for express shipping. What a joke! I have now sent 2 emails with no reply what so ever. There is no way to contact this company. Shame on them! What can I say? I live on a small pension so this was a major purchase for me. Let get down to business and take action on this matter! Now!
"sperry" loafers
OMgosh! First, tracking number didn't work. Sent email (with order number, email address, tracking number and problem) to customer service and received a reply of
What's your order number and email. I replied and was told it wasn't a good order number, although I copied it from the confirmation.

Then the shoes (finally) arrived. They are certainly not Sperry's, smell weird, look like garbage and are about two sizes too big.

I have requested return instructions for a refund. I would like to see if they are being sued for trademark infringement!
falsely advertised shoes
Shoes advertised as sperry penny loafers. Showed up jammed in a small, cheap bag, no shoe box, no name or size anywhere on shoes. Not sperry's but a cheap, cheap knockoff. But worst part is their "return policy." I pay to return and then they decide if they"ll refund or not. Horrible company. Cheap, falsely averted product without any real recourse for making it right. Stay away from this company!
I haven't received my two items
I returned a top and an outfit as neither suited and paid an additional premium in exchange for a sweatshirt and a top.
This was a few weeks ago. I haven't received my goods.
I ordered another item after this which I have received.
All items were paid via PayPal under my husband's email
[protected]@btinternet.com
Please can you let me know when I will receive my clothes. Otherwise I would like a refund.
Thankyou
Michele Van-gowler
$39.99 shoes
I ordered these shoes in early Nov. I just received them yesterday. They are the cheapest pair of shoes I have ever seen. They were suppose to be a size 8, no way are these 8's. I'm not even sure if they are 9's. I must have tried to contact them 4 or 5 times before I received them. Now trying to return I have already tried 2 times. Nothing. I should have realized after 2 weeks waiting and no order that this was a scam sight. I have a feeling I'm going to be stuck with a pair of crap shoes I can't wear and out the $39.99 they cost. On top of all that I think I might have found a phone no. but it doesn't seem to be in the states. Normally my system here alerts me to scam business' but I was having trouble with my computer about that time and the security alert system was off.
dresses
I bought 2 dresses for $120. The dresses shipped quickly. The value on the package was noted as $25 which might be a bit high but better than the$120 I paid.The quality of the material and workmanship is poor..I do not even know what the material is. It smells I asked for a refund but they want me to ship back and no one has been refunded that followed this recourse . So I will make sure I tell every one not to order to this scam of company. The photography on the website is trickery . Do not be fooled
Please shut them down
Lisa
product quality, customer service, refund policy, facebook advertising scam company.
I purchased AUD534 worth of clothing, returned AUD350 via tracked Australia post in November 2017 for bad manufacturer quality, not like the advertised product and submitted a dispute claim through paypal after it was clear the company had no intention of refunding my purchases that had been posted back to them. You see, the item has been 'stuck' in customs in China since November and according to Australia Post, Chinese government law prevents items being returned/delivered back into china. This company is a scam, they do not operate in good faith, they falsify and misrepresent standard business practice by using known loopholes to get out of processing refunds. There are a long list of websites that i have since found that show others have experienced the same situation. This company must be held account and especially be barred from facebook advertising.

They even go as far as providing different postal addresses to make it difficult to provide proof of shipping:

- Return Address given to me
Chenfuxin Room 401, No.1 Building, JuHe Creative Park, Metallurgical Reseach Institute, Hebian National Road 106, Baiyun District, Guangzhou, Guangdong, China Telephone :0086-020-[protected] ZIP : 510420

- Address given to paypal
GUANGZHOU BUYKUD NETWORK TECH CO LD
Room D401, Huilong E-commerce Industrial Park D Building, 13 xipengling road, Hebian Village, Baiyun District, Guangzhou, Guangdong Province 510000 China

Buykud own facebook site shows complaints: https://www.facebook.com/buykud/posts_to_page/

Look at these websites as examples of people's similar experiences of this company: https://www.sitejabber.com/reviews/buykud.com
https://au.trustpilot.com/review/www.buykud.com
https://www.paypal-community.com/t5/About-Protections/BUYKUD-CLOTHING-COMPANY-LOCATED-IN-CHINA-IS-HORRIFIC/m-p/1214182#M28354
http://laurawilloughby.org.uk/5-reasons-not-to-buy-from-buykud-if-you-live-in-the-uk/

I hope this is enough evidence to act. Even if i never get my money back, this company must not be allowed to prey on people.
no refund
I ordered 3 dresses from BUYKUD and paid by credit card. The items came fairly quickly. I sent 2 dresses back on 12 NOVEMBER 2016 as they were not as advertised. They were not linen but polyester and not the colour or style as the pictures appeared. I paid the amount asked to send the parcel and sent the tracking advice to their office. After many emails to "Lemon" Nothing. I've since found by tracking through Australia POST that the parcel did arrive at their office on 15 DEC. weeks before " Lemon" said it hadn't. I am owed $ 118 . I'm very disappointed and annoyed. I am wondering what to do to get my refund.
Anne Cross
no refund yet
Buykud ignored my request to cancel an order which I did within an hour of making the order. I returned the item at some considerable expense. I tracked my returned item which indicated they received it on 15 Dec 2017. I emailed them asking for my refund on 20 Dec 2017. They said when they receive my returned item they will refund me. Will I ever get my refund?
Product not received
hello, I did, nt receive this

Thank you for placing your order with Buykud!

This email is to confirm your recent order.

Date 12/10/2017

Click here to get shipping updates
Shipping address
karin la meir
Avenue Jean-François Debecker 106
Woluwe-Saint-Lambert
1200
Belgium

Billing address
karin la meir
Rue Maximilien Wattelar 23
Charleroi
6040
Belgium

1x Fashion Personality Women Leather Lacing Zipper Boot Shoes in Red-Size 38-42-38 / Red for $65.70 each
Subtotal : $65.70 USD

Shipping : $15.00 USD

Total : $80.70 USD

How to return and refund?

When you receive the item ,if you are not satisfied with the items, The clothing does not fit, we ship the wrong item. Please click here to apply for return. We will process your request within 24 hours Click here to apply for return ,Enter your Email address and order id Order ID like : Order #XXXXX confirmed, XXXXX is your order ID ,for example Order #99999 confirmed ,99999 is your order ID
buyer beware
Oh god, why did I order from this website? What I have received was terrible.
At first, I would like to say a couple of words about my order.
I bought two dresses - both in the M size (according to the chart), one is dark blue, another one is dark green. They looked pretty in the picture and had good reviews.
But I got something different.
The dresses were much bigger. I don't understand why the M size is considered the hugest one in a country the dresses came from?
They had a terrible quality and looked very cheap. And both of them were green : (
This is beyond appalling.
Now I'm trying to figure out how to get my refund, I don't want to уз this crap to myself.
Beware!
seemingly impossible to purchase the dress i'd like.
I'm trying to buy cotton linen casual loose fitting dress red /blue (I'd like blue) 2XL. I have a voucher.

There is no option on the page to put in the cart.

I have emailed you and tried to live chat with you.

You seem curiously useless.

You need more characters to take any notice of this apparently. How peculiar, you like people to waffle on? Done.
Collect Your Trust Badge
Be recognized for outstanding customer service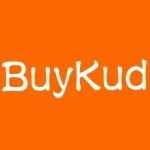 Buykud

contacts
We are here to help
19 years' experience in successful complaint resolution
Each complaint is handled individually by highly qualified experts
Honest and unbiased reviews
Last but not least, all our services are absolutely free