Buykud
-
pair of red shoes
Ordered in October 2021. So far nothing arrived and everytime I contacted the company, I was told they send me another pair of red shoes and my refund!

I contacted this company every 10 days from October to now, November 29/2021. Falso promises all the time, and today they claim that they don't carry shoes!

They are lying through their teeth, and glad I did not pay more than 50.00 Canadian dollars! How do I get my monies back>

Mariana Grinblat. - Toronto, Canada Monday 29/11/2021
Desired outcome: monies back
Buykud
-
Delivery issues
I buy clothing from Buykud regularly. Never any issues until now.
Their delivery service has changed to Toll or DPEX.
Now no delivery to P O Boxes possible and a signature is required at home delivery.
This is very awkward for people who go to work every day.
If not home, parcel gets sent to depot, which in my case is miles away.

This change will stop me from ordering goods from Buykud.

Marianne Batenburg
[email protected]

Hilton Western Australia
Desired outcome: Please change delivery method
Buykud
-
A gift I was given and I would like to exchange it and want a gift credit!
My friend Kathleen Santese gave me a hooded top. I would rather have a dress at this time.You can look up her account and see the purchase.She had it delivered to my house
Emine Cichowski 733 wormwood hill rd. Storrs Ct.
I have been on line for a week now with no results!
I dont want to tell my friend this bad experience Please get back!USPS tracking number is 9261290972543454097528 I hope this will answer all
you questions...
Buykud
-
Long sleeve blouse item code 2029337149502
I bought this blouse above last 12/08/20, debit in my credit card - Mastercard was ok, I payed - USD 60.90.
My name is Elaine Aparecida Batista Ribeiro
Until now I didn't receive any information about tracking mail code ou something like this.
Could you please inform me when this blouse will be delivery ?
If you need more informations please let me know.
Buykud
-
Plus size - autumn winter retro corduroy solid color pants
To Whom It May Conern,

I realize you are not open on Saturday's but I need to explain a problem I have with the order that was placed and paid in full through Pay Pal regarding the pants.
1. I did not realize that this was Plus Size and I ordered US 12-14...I think those will be too big on me and I am US regular size 12. I would like to change the order to US Med 8-10.
2. I ordered these pants in Black not Grey and it shows Grey on the receipt from Pay Pal...Please send them in Black.
If you have any questions please feel free to write back to me at
[email protected]
Thank you,
Meryl Mintzer
p.s. If this can not be arranged I am going to have to return them...
Please do what is advised or I am going to have to return the Plus Size Autumn Winter Courderoy pants.
Thank you,
Meryl Mintzer
Buykud
-
Grey canvas shoulder bag with brown leather strap
I had had this item eight months when the zipper on the outside--for a pocket where I kept my keys and pens, just a few things I wanted instant access to--broke. That pocket is now essentially unusable. I have contacted Buykud twice about this problem but received zero response. The bag came to about $75 U.S. with shipping, so it wasn't super cheap.
Buykud
-
no way to return
This company now claims easy fast returns. (And US based. )
However- no response by email ever comes.
Only once did I get one saying "We are sorry you were not pleased "
And that was it. Amazing.
The pkgs come with a Chinese address. I sent two back (at $23 each) and after a month they came back to me.
There is nothing in the pkg resembling a copy of the order, so referring to the item is almost impossible unless you can find it in your inbox long long ago.
Buykud
-
is this a scam, or what!
You took my order and sucked out the cash instantly. Yet, I order a dress early April to wear on Easter. I even payed for express shipping. What a joke! I have now sent 2 emails with no reply what so ever. There is no way to contact this company. Shame on them! What can I say? I live on a small pension so this was a major purchase for me. Let get down to business and take action on this matter! Now!
This review was chosen algorithmically as the most valued customer feedback.
OMgosh!!! First, tracking number didn't work. Sent email (with order number, email address, tracking number and problem) to customer service and received a reply of What's your order number and email. I replied and was told it wasn't a good order number, although I copied it from the confirmation. Then the shoes (finally) arrived. They are certainly not...
Read full review
This review was chosen algorithmically as the most valued customer feedback.
Shoes advertised as sperry penny loafers. Showed up jammed in a small, cheap bag, no shoe box, no name or size anywhere on shoes. Not sperry's but a cheap, cheap knockoff. But worst part is their "return policy." I pay to return and then they decide if they"ll refund or not. Horrible company. Cheap, falsely averted product without any real recourse for making it right. Stay away from this company!
Read full review
This review was chosen algorithmically as the most valued customer feedback.
I returned a top and an outfit as neither suited and paid an additional premium in exchange for a sweatshirt and a top. This was a few weeks ago. I haven't received my goods. I ordered another item after this which I have received. All items were paid via PayPal under my husband's email [email protected] Please can you let me know when I will...
Read full review
Buykud
-
$39.99 shoes
I ordered these shoes in early Nov. I just received them yesterday. They are the cheapest pair of shoes I have ever seen. They were suppose to be a size 8, no way are these 8's. I'm not even sure if they are 9's. I must have tried to contact them 4 or 5 times before I received them. Now trying to return I have already tried 2 times. Nothing. I should have realized after 2 weeks waiting and no order that this was a scam sight. I have a feeling I'm going to be stuck with a pair of crap shoes I can't wear and out the $39.99 they cost. On top of all that I think I might have found a phone no. but it doesn't seem to be in the states. Normally my system here alerts me to scam business' but I was having trouble with my computer about that time and the security alert system was off.
This review was chosen algorithmically as the most valued customer feedback.
I bought 2 dresses for $120. The dresses shipped quickly. The value on the package was noted as $25 which might be a bit high but better than the$120 I paid.The quality of the material and workmanship is poor..I do not even know what the material is. It smells I asked for a refund but they want me to ship back and no one has been refunded that followed thi...
Read full review
This review was chosen algorithmically as the most valued customer feedback.
I purchased AUD534 worth of clothing, returned AUD350 via tracked Australia post in November 2017 for bad manufacturer quality, not like the advertised product and submitted a dispute claim through paypal after it was clear the company had no intention of refunding my purchases that had been posted back to them. You see, the item has been 'stuck' in custom...
Read full review
This review was chosen algorithmically as the most valued customer feedback.
I ordered 3 dresses from BUYKUD and paid by credit card. The items came fairly quickly. I sent 2 dresses back on 12 NOVEMBER 2016 as they were not as advertised. They were not linen but polyester and not the colour or style as the pictures appeared. I paid the amount asked to send the parcel and sent the tracking advice to their office. After many emails to...
Read full review
Buykud
-
no refund yet
Buykud ignored my request to cancel an order which I did within an hour of making the order. I returned the item at some considerable expense. I tracked my returned item which indicated they received it on 15 Dec 2017. I emailed them asking for my refund on 20 Dec 2017. They said when they receive my returned item they will refund me. Will I ever get my refund?
This review was chosen algorithmically as the most valued customer feedback.
Oh god, why did I order from this website? What I have received was terrible. At first, I would like to say a couple of words about my order. I bought two dresses - both in the M size (according to the chart), one is dark blue, another one is dark green. They looked pretty in the picture and had good reviews. But I got something different. The dresse...
Read full review
Buykud
-
seemingly impossible to purchase the dress i'd like.
I'm trying to buy cotton linen casual loose fitting dress red /blue (I'd like blue) 2XL. I have a voucher.

There is no option on the page to put in the cart.

I have emailed you and tried to live chat with you.

You seem curiously useless.

You need more characters to take any notice of this apparently. How peculiar, you like people to waffle on? Done.
Buykud
-
no way to contact them
They took my payment but never shipped the items and tracking searches on there website say "order not found". Their email address does not work!

I also tried to contact them through live chat but that doesn't work either!

I should have researched this company before buying from them. Warning! Do not be suckered in!

Do not buy from this company!'
Buykud
-
payment not received
I have returned a parcel with 6 items in it over a month ago and only 5 have been refunded -to date I have sent 13 emails and pictures to "icey" who keeps apologising but to date has not refunded the monies - it is absolutely appalling service - I run business' in the UK and would be bankrupt by now if I traded like this. I buy a huge amount of product from China and have no issues normally. Trading standards need to look into this company - we are still owed £59. 00 and they are refusing to pay it out.
We are here to help
16 years' experience in successful complaint resolution
Each complaint is handled individually by highly qualified experts
Honest and unbiased reviews
Last but not least, all our services are absolutely free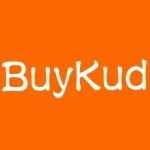 Buykud contacts