Pardons Canada reviews & complaints
Pardons Canada complaints
10
December 29, 2021 Client # 502583 On Nov 28th - I received a call from their office. The lady asked me to resend another photo copy of my drivers license, passport or birth certificate with my...
Read full review
I had gone to Pardons Canada last year to get my pardon done and they had written on their website that they would acquire all the documents for the pardon. They have committed fraud and have had...
Read full review
Pardons Canada
-
Pardon services
They billed my credit card twice and never did any work on my behalf. $342.67 x 2. They wont answer the phone either
Desired outcome: Money returned
Pardons Canada
-
Didn't do the service promised
The manager hung up on me! This company lies to you! Then they tell you to wait 18 months to 2 years saying it takes a long time to get the process going, then when you call back finally they tell you it's too late now they didn't receive the documents they needed and they've closed your account. Now, you'll need to pay over 1, 000 to just re-open your account. It's a scam! Awful call your credit card company and get your money back.
Pardons Canada
-
confirmation that pardon application is active
Pardons Canada
attn: Andrew Tea

This is to confirm that I DO NOT want my Request for Pardon file to be shredded! Please ensure that my file is ACTIVE and being Processed.

I have been in contact with Pardons Canada consistently since my initial application and for some reason myriad of my e-mail contacts and as well my phone calls have not been acknowledged. As well, my local RCMP Detachment have advised me that they also have not received acknowledgement of their correspondence to Pardons Canada.

I have paid too much money to Pardons Canada for them not to continue processing my Request for a Pardon.

Also, be informed that I was married last month, ergo my last name is now Katherine JMA Underhill-Way.

Please confirm receipt of this message and that I am not being scammed

Sincerely,
Katherine Underhill-Way

Subject: Avoid Your File Being Shredded - Final Notice 30 days
Date: Wed, 10 Jul 2019 11:07:07 -0400 (EDT)
From: Andrew - Pardons Canada
Reply-To: [protected]@pardons.org
To: [protected]@nb.sympatico.ca

Katherine Underhill

If you have already responded to the previous email notice, then please disregard this email.

We are following up regarding an email sent over 2 months ago. We notified you that your file is inactive and pending processing in our office.

Due to our privacy policy, your file will be shredded in 30 days.

It would be a shame to lose the value of your original payment and work we have completed to date.

Please contact us within the next 30 days to avoid your file being shredded.

Here is a recent article showing how we help people in the same situation as you:
How Long Does It Take to Get a Pardon

We have helped thousands of people just like you to remove criminal records. Here are thank you letters from showing how great it feels once the pardon or waiver is granted: Letters of Freedom

Whether you have not yet done your prints, can't remember specific dates you were charged or are having difficulty following the instructions included in your package, there is a solution and we can help. Simply call us at [protected] x1 or reply directly to this email.
----
Regards,

Andrew Tea
Outreach Co-ordinator
-------
Pardons Canada
Head Office:
45 St. Clair Avenue West, Suite 901
Toronto ON M4V 1K9
-------
Tel: [protected] x1
[protected] x1
Email: [protected]@pardons.org
Web: www.pardons.org

Government Links:
Parole Board of Canada
Department of Homeland Security
Royal Canadian Mounted Police
Subject: Avoid Your File Being Shredded - Final Notice 30 days
Date: Wed, 10 Jul 2019 11:07:07 -0400 (EDT)
From: Andrew - Pardons Canada
Reply-To: [protected]@pardons.org
To: [protected]@nb.sympatico.ca
It has been a year since i first paid what i thought was 250$ for initial service that included waiver application. then received receipt for total taken from credit card of 890$. Upon reading finer...
Read full review
Hi I have emailed and they called me. I have debating back and forty whether to give them the money to get me in the United States for something stupid I did when I was young and I have been good and...
Read full review
The complaint has been investigated and resolved to the customer's satisfaction.
Pardons Canada
-
pardon
paid for services NOT rendered by F.P.C. in Feb. 2011, no status updates when requested, done everything required of me to the letter, such as having prints taken for RCMP, also background check fees for Toronto Police and a second set of prints for the process promised from FPC ONLY TO BE COMPLETELY LEFT IN THE DARK by this so called business.I was promised, in the companys ad. there was a 100 percent money back guarantee...They wont respond to any communication and its painfully obvious these people, namely Carla Lopes and Alex Keeling are really something other than what they say they are...I NEED HELP to go after these fraudsters...who do I turn to?
Misleading... Liars!!! Andrew t is a straight out liar... Record all calls to him because he will lie to you. The fee you pay pardons Canada will cover them filling out your application and sending...
Read full review
The complaint has been investigated and resolved to the customer's satisfaction.
I applied for a urgent pardon/waiver package over 15mths ago. Guess what still nothing, this company is a joke they don't advise you on the status of your file, they have every excuse in the book...
Read full review
We are here to help
16 years' experience in successful complaint resolution
Each complaint is handled individually by highly qualified experts
Honest and unbiased reviews
Last but not least, all our services are absolutely free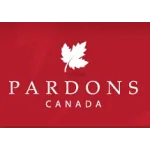 Pardons Canada Company contacts