Bridgevine, Inc. Customer Care Service

2770 Indian River Blvd., Suite 400
Vero Beach
Florida
United States - 32960

Customer Support Phone Numbers
Bridgevine, Inc. Complaints & Reviews
i was online looking for a better and cheaper internet provider when i came bridgevine offering exactly that it was supposedly through charter communications and it was as listed highest dsl package was 39.99 a month 1 package lower was 29.99 a month and the lowest was 19.99 a month oh boy...
I wish I had read some of these testimonials about this company before I ordered cable service from them. They promoted a $50 rebate offer but then make the conditions of actually getting it totally impossible to fulfill. I ordered the service in late January, had the cable installed...
I ordered cable through with an offer of a rebate of $125.00. when I received the rebate form, it stated that it expired 3/3/09. I did not contact bridgevine until 2 weeks after that date and they never told me that it was too late. They told me how to get form and just told me that I...
I ordered services for Comcast triple play was told of a Bridgevine rebate of $325.oo in September of 08. They are a company who never sends out rebates and I am still yet to have mine. Then they sent me an email stating that my request for my rebate has been denied because they already...
I signed up with Bridgevine for Comcast Double Play (cable tv and high speed internet) in August 2008. They clearly told me it would be $ 66/month for 12 months along with $ 225 cash back and free modem and router after mail in rebate. I have the print out from their website saying so...
I was defrauded of $100 from Bridgevine.com ($50 router rebate and $50 cash back) Bridgevine.com online purposefully and intentionally withholds needed information required for rebates. This prevents the customer from receiving the rebates offerred in their ads online. The purchase record...
After doing everything regarding the rebate exactly by the book, I received the following message: "Unfortunately, we were unable to honor your request for the following reasons: The service provider is showing a different company as Affiliate of Record for your service order; therefore...
I just got my rebate for $70 denied. No explanation. The rebate staus said pending but I e-mailed Bridgevine to see what was taking so long. Now that I see just how many people are getting screwed by Bridgevine, I urge you to file a complaint with the FTC. They can not resolve your...
They did not honour my rebate of $300.00 and made me wait for 24 weeks to finally give me a conclusive reason for denial. Every representative I talked to had a different story or had a bad attitude towards me and most refuse to help me.
Recently Discussed Complaints
Consumer Tips & Tricks
Worst rating
Subjects of Wide Speculation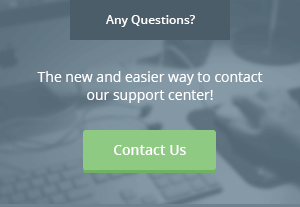 Latest News & Stories
Stay Away
Latest Questions
Latest Groups
Today's Mess-Up Photo