Overview of Booksi.com customer experience
Booksi.com is a well-known vacation rental management software that has generated quite a stir among consumers. Complaints are common, with frequent reports of poor customer support, delayed payment processing, and a lack of transparency in financial transactions. Users have reported significant glitches and system errors that lead to missed bookings and reservations, which negatively impact their business bottom line. Moreover, the company has received criticism for over-promising on what its software can deliver and under-delivering on actual performance. These negative reviews paint a concerning picture and raise questions about Booksi.com's ability to provide a seamless and effective vacation rental software experience.
Newest Booksi.com complaints
Discover Your Dream Accommodation with Booksi.com - A Comprehensive Review
Having recently heard about Booksi.com, I am excited to explore and find the perfect accommodation that suits my needs. While I'm not entirely sure where I'll be headed just yet, I know that Booksi.com can offer me a variety of choices when it comes to comfortable, convenient and affordable lodgings.

After checking out their website, I was immediately impressed with the range of options available. From cozy apartments to luxurious villas, there's something for everyone on Booksi.com. What's more, their platform is incredibly user-friendly and easy to navigate, making it simple to find the perfect accommodation that meets my unique needs.

One aspect that I really appreciate about Booksi.com is its commitment to transparency. Unlike other booking sites, there are no hidden fees or surprises when it comes to the total cost of booking on Booksi.com. Everything is clearly laid out, giving me peace of mind and assurance that I will not be hit with unexpected charges later down the line.

As someone who loves to travel and explore new places, I am excited to see where Booksi.com takes me. With its diverse range of accommodation options, convenient booking process, and integrity when it comes to pricing, I am confident that I will find a comfortable place to stay that perfectly matches my preferences. Looking forward to my future travels with Booksi.com!
Amazing and Authentic Mexican Food: A Review of La Taqueria
Wichita because I need a room I don't think I like this and will back out asap
Review of Booksi.com: A Convenient Platform for Renting Out Event Spaces
Booksi.com is an online platform that provides a convenient and easy-to-use system for people to reserve and rent out spaces for various activities. The website is currently operating in many major cities across the United States and is geared towards helping people find the perfect space for their next event. While the platform boasts some impressive features, such as a user-friendly interface and a wide selection of listings, there are a few areas of improvement that could be made.

One of the aspects that could be improved upon is the way that they present their member discounts. As a potential customer, I would like to have an idea of the kinds of discounts that I could be receiving as a member before signing up. Unfortunately, this information is not immediately visible on the website, which can be frustrating for those who are trying to compare prices.

Furthermore, while the selection of listings on Booksi.com is extensive, there are still a few areas where the platform could improve. For instance, it would be great to see more offerings for unique and unconventional spaces such as art galleries, warehouses, and lofts. Additionally, having more options for outdoor events, such as parks and beaches, would be a great addition to the current selection.

On a positive note, the interface of Booksi.com is incredibly user-friendly, making it easy to navigate through the different listings and find your ideal space. The platform also has a booking feature that allows you to book a space directly from the website, which is a nice added convenience.

Overall, Booksi.com has a lot to offer to those who are looking for a space for their next event. While there are some areas of improvement that could be made, the platform has a wide selection of listings and a user-friendly interface that makes it easy to find and book the perfect space.
Booksi.com: The Ultimate Destination for Every Book Lover
Booksi.com is an excellent website for all the book lovers out there. It has everything that you would want in an online bookstore, from a vast collection of books to a user-friendly interface. The website offers a plethora of options that cater to everyone's requirements, be it serious readers, academics, or casual readers. The collection of books is simply outstanding, and it is continually updated to ensure that readers find their favorite books in one place.

The website is so easy to navigate, even for someone who is not very tech-savvy. You can browse through the books by category, author, and even by language. You can also search for titles and authors using the search bar, and the results are quickly displayed for you to choose from. The website is beautifully designed, and the text is easy to read, making it a delightful experience.

One of the best features of Booksi.com is its affordability. The prices of books are incredibly reasonable, and there are frequent sales and discounts that make it even more tempting. You can save a lot of money by shopping on Booksi.com, and you can even get free shipping on orders above a certain amount.

Booksi.com also has an excellent customer service team that is always ready to assist you in case you have any questions or concerns. You can contact them via email or phone, and they will respond promptly to your queries. The team is knowledgeable and friendly, and they will do everything possible to ensure that you have a positive experience on the website.

Overall, Booksi.com is an incredible online bookstore that provides an exceptional experience to its customers. The vast collection of books, combined with its affordability, user-friendliness, and excellent customer service, make it the go-to destination for every book lover. Whether you are a regular reader or a casual one, Booksi.com has got you covered with an endless variety of books that cater to all tastes and preferences. So, waste no more time and visit Booksi.com today to indulge in the world of books like never before!
Booksi.com Review: Wide Selection, Mixed Prices, and User Interface Issues
. Additionally, I've had a few issues with the site's user interface and finding what I'm looking for. On the other hand, they seem to have a wide selection of books which is definitely a plus. It's just a shame that the prices don't always match up with what I would expect to pay. Despite those shortcomings, I appreciate the convenience of being able to order books online and have them delivered right to my doorstep. Maybe with a few tweaks, Booksi.com could become a really great online bookstore. Until then, I'll keep my fingers crossed and keep browsing their selection in the hopes of finding a great deal.
Booksi.com review: lack of transparency and customer service raises red flags
So, I came across Booksi.com and decided to give it a shot, but something seemed off. At first glance, everything looked great and just like any other online bookstore. But, when I could not find any contact information for the company or even a physical address, I started to get a little skeptical.

As a customer who wants to be able to trust the company I am buying from, it was concerning that there were no contact details available to reach out to them in case of any issues or queries. I mean, isn't it common sense to provide at least an email address or phone number?

This lack of transparency in their communication is a major red flag for me. If they are not willing to provide basic information about their business operations, how can I trust them to deliver quality products and services?

Furthermore, I also tried to find some reviews or testimonials on their website or other online platforms, but again there was none. This makes me wonder, are they really selling books or just trying to scam people?

Overall, my experience with Booksi.com was not a positive one. With their lack of transparency and no option for customer service, I cannot recommend this website to anyone looking to buy books online. It's better to be safe than sorry, so I would suggest trying out a more reputable online bookstore instead.
Booksi.com Review: Hassle-Free Vacation Booking Experience with Tailored Packages and Easy Customization
I recently stumbled upon Booksi.com, an intriguing website that offers unmatched deals on vacations and travel packages. Being an avid traveler myself, I was intrigued by the unique concept they offer - the ability to pick and choose between their enticing travel deals, which are customizable and catered to every individual's preferences.

While I am yet undecided about my destination, I am impressed by the convenience and ease of use that the website provides. From the moment I landed on their website, I was greeted by a clean and organized layout, with an extensive range of travel options.

One of the most notable aspects of Booksi.com is that it completely removes the hassle of booking a vacation. Rather than spending hours tirelessly researching flights, hotels, and activities, the website provides tailored packages that make choosing the perfect vacation much more comfortable.

The site is user-friendly, ensuring a smooth browsing experience regardless of the platform. The options on the site are exhaustive, making it easy to filter the perfect travel experience based on specific preferences, making the process seamless.

The arrangements for booking a vacation are excellent as well. The site requires minimal effort, with options to customize and personalize, ensuring a dream vacation that suits one's needs.

Overall, my experience with Booksi.com has been outstanding, and I would recommend it to anyone in search of a hassle-free vacation booking experience. The site makes traveling more convenient and cost-effective, leaving you with the energy to focus on the epic adventures that lay ahead of your journey.
Booksi.com Review: Unable to Access Free Services Due to Lack of Password Provision
I recently tried to test out Booksi.com, a website aimed at bringing together book lovers and providing a platform for book exchanges. However, I encountered some difficulty as I was unable to access their free services due to a lack of password provision on the free membership.

This was quite disappointing as I was keen to explore the features of Booksi.com, but unfortunately, the omission of a password made it impossible for me to do so. I had no choice but to cancel the free membership without being able to try out what the site had to offer.

It would have been helpful if Booksi.com provided a clearer indication of how to access their online content and password procedures. As a potential user, I believe it is important to have access to all elements of a service before making a commitment. In this instance, I was left frustrated and without the opportunity to fully explore what the site had to offer.

Despite this setback, I remain intrigued by the concept of Booksi.com and the potential for an online book exchange and community platform. I hope that in the future, they will address the password issue and make it simpler to access their services. This would allow users to fully utilize the site and engage in the exciting world of book sharing and exchange that is waiting to be discovered on Booksi.com.
Frequently asked questions (FAQ) about Booksi.com products and services
Collect Your Trust Badge
Be recognized for outstanding customer service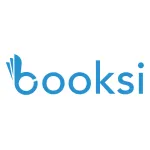 Booksi.com

contacts
We are here to help
19 years' experience in successful complaint resolution
Each complaint is handled individually by highly qualified experts
Honest and unbiased reviews
Last but not least, all our services are absolutely free