BookRenter.com Customer Care Service

BookRenter.com, Inc.

1200 Park Place, Suite #250
San Mateo
California
United States - 94403

Customer Support Phone Numbers

Work days:

| | |
| --- | --- |
| Mon | 8:00 AM - 5:00 PM |
| Tue | 8:00 AM - 5:00 PM |
| Wed | 8:00 AM - 5:00 PM |
| Thu | 8:00 AM - 5:00 PM |
| Fri | 8:00 AM - 5:00 PM |
| Sat | Closed |
| Sun | Closed |
BookRenter.com Complaints & Reviews
I returned them books for sure, but they say I didn't. And they charged me for books rental and for books themselves. I regret I didn't print my receipt out so I could prove what they did was wrong. They blamed me for things I haven't done and took my money. The way you treat your...
Upon returning two books to two different renters, my daughter mixed up the editions of the same book. Bookrenter swore they received the correct book. The other renter then returned Bookrenter's book (and charged me $115 for the one Bookrenter kept). After two months of trying to resolve...
I ordered a 3-months rental and the books I received were horribly damaged! I contacted customer service and the bookrenter promising to expedite the shipping of a replacement. But I never received anything and contacted them again asking what was the problem. I was told that my books are...
BookRenter.com is Horrible. I rented two books and returned them before due date. I put the TWO books in ONE package as the return instructions said so. Then they send me an email that they had received ONE book but not the other one. How can one just have received one book and not the...
Hi Ninja2003, I'm so sorry you weren't able to find our email address. If you are in need of customer service, you can contact us at by email at support@bookrenter.com. Also, you can always contact Customer Service via live chat, email, phone, or our Customer Service form at...
Recently Discussed Complaints
Worst rating
Subjects of Wide Speculation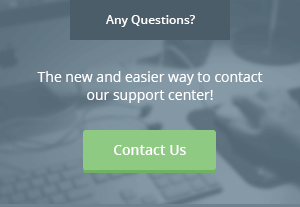 Latest News & Stories
Stay Away
Latest Questions
Latest Groups
Today's Mess-Up Photo