Best Choice Products complaints
58
This review was chosen algorithmically as the most valued customer feedback.
Please avoid purchasing anything from this company. They are very unprofessional, and they will say that they have sent an item and do not. I paid extra money for my daughter to drive in on the best choice products 12v kids battery powered remote control electric rc ride-on car w/ mp3 and aux - pink for her birthday. It was not delivered on time, and they...
Read full review
This review was chosen algorithmically as the most valued customer feedback.
I purchase some patio furniture through Sears but it came from Best Choice Products. Trying to return their products is a joke. The customer service representatives don't know what they are doing. They are constantly putting you on hold to ask a questions. First they said I had to return the product, then the lady says we will give you return labels at a...
Read full review
This review was chosen algorithmically as the most valued customer feedback.
I obtained the RMA to return the product however, I do not have the original box (purchased 2 weeks ago, package was damaged and thrown away) I have no way to get a box and the item weighs 75lbs and I can not take it to a UPS location... I am asking for a Call Tag to pick up the treadmill and return for credit. Orginal Product: SKY3123 Return Reason ...
Read full review
This review was chosen algorithmically as the most valued customer feedback.
I built a custom fireplace mantel after purchasing a 50" fireplace from BCP and it quit working within a month. I called and they provided a shipping label in which I shipped the product back and included the reference # they gave... nothing since. No replacement no refund NOTHING I have called and called and emailed and emailed NO RESPONSE. Additionally...
Read full review
Best Choice Products
-
delivery truck
It is saturday, Decemver 23, 7:48 pm and I am on my way home, a 2 hour drive, from Kansas to Tulsa. I am pregnant and was stuck behind a driver in a truck with a trailer labled 8463. The driver was speeding and unsafely passed another delivery truck, drove about a mile driving smack dab in the middle of two lanes on a two lane road, and then drastically dropped their speed to over 10 miles under the speed limit. All within about 20 minutes. Drivers like this should be taken off the road before someone gets killed.
Best Choice Products
-
non-delivery and crap customer service
I ordered a swing on 11/24. Today is 12/22 and nothing. No correspondence from you. Oh, you did ask me to review my purchase though. I have sent at least 5 emails to your company and nothing. I called and was on hold for 30 minutes and I am now waiting for a callback for the last 30 minutes.

Paypal is investigating you and you can't be bothered to answer them either.
Best Choice Products
-
fryer
Bought a fryer in Nov 2017 at Wal-Mart in Morganton, NC. I called BCP to return it as I received the same one from a family member. I used your R/A number, paid postage out of my pocket and as of today 12/19/2017 I still have not received a refund. I have tried calling but phone keeps getting disconnected by company. No email responses, nothing. I will be reporting this to BBB as this seems to be a very disreputable company. I wish I would have read all these customer complaints before I had purchased anything from Best Choice Products. I will not ever buy anything that is handled through their company.

Brenda Hrywny
Best Choice Products
-
unfulfilled order: 60"x30" x14" folding gym. incline mat - pink/purple
I ordered this gym mat on 11/27 w 5 day fed ex shipping. On 11/30 I received an email that FedEx shipping label was created/shipment was "on the way". On 12/7, I emailed BCP customer service to inquire why it wasnt yet shipped. I got an auto response saying email would be answered within 3-6 days. No response came. On 12/17, I emailed again AND called. When I called, system said "high call volume" and I could get a call back. Did that TWICE- no call back. Product obviously not coming by 12/24, in time for Christmas. This was ONE thing daughter wanted from santa. I cant even cancel the order bc its considered "in transit".
This review was chosen algorithmically as the most valued customer feedback.
I ordered 2 Digital Air Fryers from Best Choice on 11-30-17 and as of today, 12-19-17, I have not received my order. It was supposed to arrive in 5 days or less. When I checked the FedEx Confirmation #, it says "Label created only" and not shipped! I have called them for days, holding on for an hour at a time before they hang up! No one ever answers. I have...
Read full review
Best Choice Products
-
air fryer
I ordered an air fryer from walmart on black friday. Best choice did a fedex ticket but has not produced the product for pick up. Fed ex number is 417298335817. I would love to have my product. I have called a lot and get put on hold and no one comes back to the phone. I held on for 1 hour the last time. Please call or e-mail me. Sandra heist. 912-493-8204 sandra. [email protected] Thank you
This review was chosen algorithmically as the most valued customer feedback.
I ordered this product on 11/24/2017 and received it on 11/29/2017 and two of the wheels were missing. I called the customer service number they sent me a return label on 11/30/2017 I shipped it back out on 12/1/2017. The order number is 5991760-227215 the reference number is ra398608. I was told to call back with the reference number after I returned the...
Read full review
Best Choice Products
-
treadmill and customer service
Purchased a treadmill from sears.com when it arrived it had clearly been mishandled as some of the parts were smashed. I called sears who referred me to best products (not sure why. Sears is the co that took my money). I t h end contacted best products and at that time was happy with the customer service. They agreed to replace the treadmill in a timely fashion. The first one was picked up by fedex and the replacement was delivered. Upon opening the second one I discovered this one to have a cracked console and missing parts. I have now been attempting to contact them to no avail. Been on hold for over 2 hours then they disconnected the call. Per instructions while on hold I went on the website to live chat and that does not work just keeps cycling you back to the website. Tried email also and nothing
Best Choice Products
-
order arrived damaged
I ordered 3 piano keyboards. Two arrived together. The Third one arrived separately and the box that it came was obviously damaged, cardboard had been placed on damaged edge to reinforced and crudely taped. The box rattles when you move it . This is a Christmas gift and I do not want to give a gift that has been used or patched up. My carrier tracking # is 417664486000 It was shipped to my home on 11/29. I would like to see this replaced with a piano that is in the same condition at the other two. It is a Christmas gift.
This review was chosen algorithmically as the most valued customer feedback.
We have assembled this little truck but the battery section was empty and we have no idea where to get one or even what kind to get. The remote box had a place for a battery but it wasn't there. Please help us get this resolved before Christmas comes and we don't have this important safety device ready for our granddaughter. Our address is: 147 Simpson Drive Interlachen, FL 32148 Phone 352-546-2244 or 352-502-3707
Read full review
Best Choice Products
-
touchless sensor trash can
Purchased sensor trash can and within two months, the trash did not open. So I assumed it needed new batteries. After a change in batteries, sensor failed again after 2 weeks. Sensor doesn't work, company wouldn't take product back nor do even exchange. Now I Have to manually press a button to open lid of trash can in order to throw trash out. No assistance in replacing sensor or entire item. $50 down the drain
This review was chosen algorithmically as the most valued customer feedback.
I recently ordered this through the Walmart website. Order # 5811788-129587. I did received it on 11/10/17. Upon opening it, I saw that the mirror is broken. I did what the email told me to do. I took to Walmart they scanned bar code and told me to 1-800-Walmart. So I did. From there a man told me, I needed to try and email you all, since Best Choice...
Read full review
This review was chosen algorithmically as the most valued customer feedback.
I ordered 2 gymnastics mats from BCP and needed to return one, that is after I read the "No Hassle Return Policy" on their website. I sent at least 5 emails asking to return the product, as instructed by the website. I received 2 emails stating the company would be sending me shipping instructions in a few days. Nothing. I called their number, after being...
Read full review
Best Choice Products
-
sky1243
Do not buy for this company - they offer no custom service for any parts and help after 90 days so if your screen connector piece breaks like mine did you are left with no options to buy the simple plastic replacement part after 90 days

This is a standard for company's that stand behind their products and services to offer the option to buy replacement parts on things that could go wrong and could break.

Make this company go bankrupt they do not deserve your money
Best Choice Products
-
gas fire pit table
Product was delivered with a manufacturing defect. I contacted customer service, sending photos of the defective door. They stated they would ship out another door and send me tracking info. I received nothing. I contacted them again, they said they sent it and would check into the tracking info. Again waiting. Contacted a third time, now it is out of stock. This is now over one month from when it was delivered. They offer a refund or ship a new fire pit. (Why they can't sent me one door from an in-stock fire pit, I don't know!) I ask for a refund. Now they want me to pack up the fire pit and send it back. Really? Box and Styrofoam are long gone, and I get to ship t back at my expense! a 99 pound 45 inch X 45 inch fire pit? All they had to do is pull one box out for parts...problem solved. But no, it's two months later and I still have no solution. I would have gladly accepted some credit to my account, and I would then have it welded to fix it. Customer service has been prompt enough at replies, but I was lied to twice and now cannot get a solution. Time to contact my credit card company.
Best Choice Products
-
never picks up customer calls
I ordered directly from their website since I saw their guarantee for a 3-5 business day delivery.
However, I got the items I ordered in separate shipments and the last one came late, and I was no longer in need for those "late delivered items".
I emailed them starting last tuesday to get a return label but haven't gotten proper response.
First email was ignored completely so when I sent a second one, they wrote "what is your reason for returning?" without any mention of return labels or anything that i've been asking about.
And do not even get me started on their phone service.
I have literally called them about 10 times on different days, and they never picked up their phone a single time.
I even called today morning at 9:05 am as soon as they opened and it says "all representatives are busy", so I waited, and decided to leave back my call back number. I got a call 30 min later from an automated voice machine saying "there was a technical difficulty so please call back to #-#-#" to talk to someone right away".
Before I had a chance to write down that number, it was disconnected.
Now I am going to get my refund through paypal by requesting refund since the seller is being a scammer.
We are here to help
16 years' experience in successful complaint resolution
Each complaint is handled individually by highly qualified experts
Honest and unbiased reviews
Last but not least, all our services are absolutely free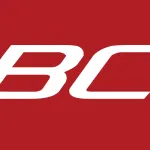 Best Choice Products contacts