Beaver Log Cabins complaints
7
Newest Beaver Log Cabins reviews & complaints
mr trever watson
Well Mr Watson this is the Type of work that u conned allot of people on . I am going to be taking u to court to stop the horrendous things your doing to ur clients . Unfortunately you contacted me to take over a contract and I had never heard of u in my life . But now I know you and your wife get top rate PIP, A disability benefit in North for sick people

U are registered North and south and avoiding tax affairs which revenue has looked into and are also taking statements from your customers at present due to the dodgy things you have been up too and each time your caught u declare yourself bankrupt and never protect your customers with these expensive price of timber you import from Germany flat packed for pure cheap .

Trever Watson all of a sudden has been In liquidation 6 times . Has a company in Cheshire with the same name . Has relocated ALL HIS STOCK 1.5 Mil 🥵 To Kerry within days of me exposing the conman who nearly put me out of business . I am not letting you away with this

This man has left so many people homeless and I have had 16 clients filing statements as we speak with the guards in Ireland for fraud and taking deposits of 40k for a peice of wood and the cheapest extras ever . Then he threatens people with different groups to either stop exposing him or else . This man is very Dangerous and also Has conned hundreds of people . He is also all over U Tube Comsumer 999 Trever Watson .
log cabin 'home'
My 1 bedroom log cabin home was condemned by architect and engineer after only 1 year. This company was featured in Conor Pope's Consumer 999 programme. The director, Trevor Watson, says he is suing TV3, Conor Pope and the 3 clients who took part in this programme for defamation. All lies. There is no defamation case. Are you having trouble with this company? Call me on [protected]. Thank you, Annette Hunter
garden sheds log cabins
Hi I am posting here to make people aware of this company (dublin shed company) in rolestown swords co dublin there sales rep brenden has been taking deposits of people including my mother for log cabins and has not supplied them. When we contact the company owner brian gleeson he told us that brenben did not work for him that he was just renting out his yard we told brian it was his website that we seen the cabins on and his yard we visited he told us that brendan was gone and would not be back.
The other day I went to the yard to see what was going on and to my surprise there was bever log cabins selling cabins from the same yard this is not over yet I will be taking this further.
Is Beaver Log Cabins legit?
Beaver Log Cabins earns 91% level of Trustworthiness
SAFETY NOTICE: ComplaintsBoard has analyzed Beaver Log Cabins and determined that it has perfect credibility and is completely trustworthy, with a legitimacy rating of 91%.
We found clear and detailed contact information for Beaver Log Cabins. The company provides a physical address, 5 phone numbers, and email, as well as 3 social media accounts. This demonstrates a commitment to customer service and transparency, which is a positive sign for building trust with customers.
The age of Beaver Log Cabins's domain suggests that they have had sufficient time to establish a reputation as a reliable source of information and services. This can provide reassurance to potential customers seeking quality products or services.
Beaverlogcabins.ie has a valid SSL certificate, which indicates that the website is secure and trustworthy. Look for the padlock icon in the browser and the "https" prefix in the URL to confirm that the website is using SSL.
Our scan shows Beaver Log Cabins website is free from malware and phishing activities, which are types of online threats that can include viruses, worms, Trojan horses, ransomware, and other malicious code, as social engineering tactics used to trick users into sharing their personal information.
Beaverlogcabins.ie has been deemed safe to visit, as it is protected by a cloud-based cybersecurity solution that uses the Domain Name System (DNS) to help protect networks from online threats.
Beaver Log Cabins as a website that uses an external review system. While this can provide valuable feedback and insights, it's important to carefully evaluate the source of the reviews and take them with a grain of salt.
Several positive reviews for Beaver Log Cabins have been found on various review sites. While this may be a good sign, it is important to approach these reviews with caution and consider the possibility of fake or biased reviews.
This website offers payment methods that provide the option for customers to get their money back, which could be a positive indicator of the company's commitment to customer satisfaction.
Beaverlogcabins.ie appears to have online shopping features, it's important to know that the platform supports an extensive range of payment methods, making it convenient and easy to complete your transaction. The payment procedure on the website is also relatively simple and straightforward, ensuring a smooth and hassle-free experience for buyers.
However ComplaintsBoard has detected that:
While Beaver Log Cabins has a high level of trust, our investigation has revealed that the company's complaint resolution process is inadequate and ineffective. As a result, only 0% of 7 complaints are resolved. The support team may have poor customer service skills, lack of training, or not be well-equipped to handle customer complaints.
Beaverlogcabins.ie has relatively low traffic compared to other websites, it could be due to a niche focus, but could also indicate a potential lack of traffic and popularity. The beaverlogcabins.ie may offer a niche product or service that is only of interest to a smaller audience.
Our Verdict: Beaver Log Cabins is highly recommended company, but beware of poor customer service. Their 0% Resolve Complaints rating is a cause for concern. We advise using their services securely and reviewing complaints beforehand.
condemned house built by beaver log cabins
I paid €40, 250 for a residential log cabin built by Beaver Log Cabins. It was a nightmare right from the start. It took them 10 months to 'build'. Before I even moved in it leaked so badly. Worse was to come though. The roof is not secured down and will blow off in a storm. I have architect and engineer reports to prove what I write. The director of this company blamed me for all the faults and then had the gall to say to me: 'You didn't pay enough for a residential cabin' - after it was built. It has been years of hell and I am now homeless. I am ordered to vacate my house by architect and engineer as I could be killed when the roof blows off. I know of 2 other people who have been left like this. When we tried to sue this company it went in to voluntary liquidation but the director had set up a 'new' company called Beaver Log Cabins NI. A classic 'Phoenix' company stunt. The director threatened non stop to sue ME for defamation but I never got any solicitors letter. Why? Because I am telling the truth. See my videos on YouTube. Under Annnette Hunter, Beaver Log Cabins.
This review was chosen algorithmically as the most valued customer feedback.
this lady did not buy a log cabin form this company she get it for beaver log cabin Ireland and this company is now closed she has it all over the net with my name as well under the law of 1997 she can not use my name on any site face book and all other site has removed she is using your site just for this
Read full review of Beaver Log Cabins and 6 comments
This review was chosen algorithmically as the most valued customer feedback.
OMG. The company www.beaverlogcabins.ie is the worst company, so avoid them at all costs. I have spent €50, 000 for the house, but it turned to be unsafe and I couldn't live in there. I was so upset and tried to speak with the rep from this company, because I needed help and they must fix all the problems, but the rep told me that they did everything and they couldn't help me. The worst deal in my life.
Read full review of Beaver Log Cabins and 7 comments
Their cabin was unsafe and it was dangerous to live in
I signed the contract with the company www.beaverlogcabins.ie 2 years ago. They built the cabin and told me that it was finished. But they worked too slowly within these years and in result the cabin wasn't built properly and it turned out that it was unsafe to stay there. I wasted huge amount of money for useless cabin, but the company got money and told me that our contract finished. The worst company.
Collect Your Trust Badge
Be recognized for outstanding customer service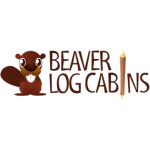 Beaver Log Cabins

contacts
We are here to help
19 years' experience in successful complaint resolution
Each complaint is handled individually by highly qualified experts
Honest and unbiased reviews
Last but not least, all our services are absolutely free