BeachBody
-
rockin body
I purchased shaunt rockin body in video the first lockdown we had. I payed £82

now that lockdown has ended, i started using this video with a friend and was very disappointed with the quality, the lighting was dark in some places and the close up shots weren't very easy to follow the moves.

do you have a more up to date video of this with different camera angles and better lighting
BeachBody
-
Beachbody Subscription
I attempted to cancel my subscription to Beachbody.com for over an hour about a month ago. There was no way I could see to do this. I thought perhaps my subscription had ended. However I see another payment has now been taken from my credit card. I have gone back on to the Beachbody website to again seek to cancel my membership and can see no way to do this, even after spending a considerable time googling this and trying to contact Beachbody directly.

The only way I can prevent a further payment is to cancel my credit card which I have now done. This is a totally unacceptable and inconvenient outcome.
Desired outcome: The way in which subscriptions cannot be ended is unacceptable and should be changed. I also believe I should be refunded for the recent payment taken out of my account and receive an apology.
This review was chosen algorithmically as the most valued customer feedback.
Company continued to bill my bank account and send supplements after I canceled my membership. This went on for months. I called 4 times and each time they promised to stop billing. I finally had to cancel my debit card after incurring overdraft fees and the company taking hundreds of dollars in unauthorized charges. Each time I called, the company would...
Read full review
BeachBody
-
Refund for initial shipment
I sent back the full shipment of stuff back in september. My credit card still has not been refunded. They sent me to collections for $20.93 for nonpayment of product I returned months ago. They insist they've refunded my credit card but my credit card company says they've not received any refund from them. I provided the rma and the delivery confirmation number they insisted on back at the time of the first follow up call back in october. The tracking number is 9505512432360268168604
This review was chosen algorithmically as the most valued customer feedback.
Oct 26, 2020 I have spoken with 4 staff members in the past 2 days, and every single person says they can not stop a order form going out. They tell me the order has not been shipped yet, and is scheduled to be shipped on nov 4, and its oct 26,. They use this tactic to make more money, they say they can only cancel your order after it is shipped? I dont...
Read full review
BeachBody
-
Beachbody garcinia
I am totally stumped! I do not even know what product I'm being billed for!
I've had $9.60 taken out of my checking account in April and now again
today, 5/16/20 for the same amount. Whatever this product is, I've not
been receiving anything in the mail that even matches up with this cost.
Please remove my name and checking account from your records. If I see
another transaction by your company, I'll contact the (BBB).

You need to reverse both of these charges immediately.

Thank you.

Lenore Daniels
1464 Archer Street
LeHigh Acres, FL 33936
BeachBody
-
apparel
I purchased a compression tight (item #MDAPGBP13311SM) for my daughter on November 18, 2019 and when she received the gift on January 10, 2020, the tights were not comfortable to her, I had ordered a small and even though she is thin they were way too tight. I called customer service for an exchange for a larger size. I did not request a refund. They said because it's past 30 days they won't honor an exchange for a larger size. I will never order apparel from Beachbody again due to this poor customer service.
Valerie Tharnish
Customer #17802859
I purchased a small compression tight for $55.00 (item #MDAPGP1331SM) for my daughter on Nov. 18, 2019. She received the gift on Jan. 10, 2020 and the tight was too small. I called customer service to request an exchange for a larger size and they refused since it was past the 30 days. I was not asking for a refund but they said it didn't matter, they would not honor an exchange.
I will never order apparel from Beachbody again due to this poor customer service.
Valerie Tharnish
Customer #[protected]
This review was chosen algorithmically as the most valued customer feedback.
I've emailed beach body as you can see numerous times and have had no reply. payment taken out of bank after cancellation was processed ive mailed trying to retrieve this money but nobody will respond... The funny thing is im receiving emails of them advertising still. usually had no problems until now. Jo Moody I've sent the below email 3 times now very...
Read full review
BeachBody
-
cancelled called also to make sure it canceled
And just now it took this out ig my account!
And as you can see...i havw3 21 cents left thanks to these illiterate folks cause every post ive seen is this over n over...i canceled less than 30 min after i got free trial. Now check for a bill i had pais will bounce. Are yall gonna help me on that because yall camt understand cancel!
Need my lil $ bk. A. S. A. P.
BeachBody
-
unethical business behavior... charged for product not ordered
9/4 Ordered Piyo workout (3 payments of $19.95 + S & H) first draft from my account was for 42.01 ... 9/17 Beachbody on demand charge of 41.93 ... 10/1 Beachbody on demand Still no workout video received ... I contact Beachbody letting them know that I had not received the product and asking about the other charges, CSA stated that the charges were for vitamins that I didn't order I requested that they cancel she stated that I still had 2 payments for the vitamins (you mean the ones I didn't order?) I was like fine then I will receive no more shipments of vitamins & she stated that there would be no more forth coming. 10/2 Beachbody fitness charge of 42.01 again .. 10/30 Beachbody charge of $19.95 10/31 Beachbody fitness 29.95, , 11/30 Beachbody fitness 29.95, , 12/31 Beachbody Fitness 42.01, , 1/28 Beachbody Fitness 29.95, , 2/26 Beachbody Fitness 29.95, , 4/1 Beachbody Fitness 42.01, , 4/29 Beachbody Fitness 29.95 abd 5/28 Beachbiody fitness 29.95 So as close as ican figure its cost me $402.00 for something they claim costs 60 plus shipping and handling
BeachBody
-
the product I am getting I did not order
I ordered 3wk yoga dvd and instead i got some vitamins for a hundred and fifty dollars I did not order150.not once but twice . I tried to geta return label and it never came on my email [email protected] phone #26726233005. STOP theshippments and return my money to me I closed my account to make sure I dont get any more at my bank .this is rediculos.I payed the19.99 for the yoga dvdsend the return label and give me my money back . Im sorry I ordered in the first place.
thank you
marlene scottlogan
200 e. upsal st.
phila.pa.19119
2672623005
BeachBody
-
Beachbody on demand
I cancelled the 14 day trial because I was unhappy with the product (the app refused to play any of the videos or let me log in after one time) - was cancelled but next day money taken out!? Payment reference 01216208111. Tried calling but I have been hung up on 3 times or transferred round and around. I am very disattisfied that money has been taken without my consent even though I was promised a refund and the next day the opposite happened. Please help me understand what is going on as this is causing both emotional and financial damage.

My name is Hazel Campbell
email: [email protected]
Request refund and damages

Transcript of online chat below.

hat By Chat (Rolando Palles) (03/04/2019 11:49 AM)
[03:43:32 AM]Hi, my name is Rolando Palles. Let me take a quick look at your question, and we'll get started.
[03:43:33 AM]Hazel Campbell: Dear Agent, I ordered the 14 day free trial on 18/02/2019 which ends today. I am not happy with the product and wish to cancel before the trial ends and money is taken out of my account. I believe money may have already been accessed from my account before the 14 days have ended and I am vey disatisfied.
[03:44:22 AM]Rolando Palles: I'm so sorry to know about what happened Hazel but let me take care of this for you today. Please verify your billing post code Hazel.
[03:45:13 AM]Hazel Campbell: Hi Rolando, I hope you can help. NG8 4LZ is the billing post code. About £99 has gone out but because it is so recent, I cannot tell if it is Beach Body on Demand or something else that has taken that sum out.
[03:46:26 AM]Rolando Palles: It's already cancelled and we refunded you back the £39 that was taken out from our bank, please wait for about 3-5 working days before it could reflect in your bank account.
[03:47:04 AM]Hazel Campbell: Thank you,  you have been very helpful. would I be able to have a copy of this transcript.
[03:48:17 AM]Rolando Palles: Yes if course, it's automatic.
[03:48:53 AM]Hazel Campbell: Thank you very much Rolando for your help in this matter. It is much appreciated.
[03:48:59 AM]'Hazel Campbell' disconnected ('Concluded by End-user').
This review was chosen algorithmically as the most valued customer feedback.
I am just apalled. I just found out tonight after my turbo kick class that the instructor has been taking my money for the last two months of classes and has not been paying the people that she rents the space from. He is pocketing it all! I will not be going to any more of her classes because I pay my 5.00 with the understanding that part of that goees t the people who own the space
Read full review
BeachBody
-
customer service
2/13/2018
BOD was on the challenge pack list that I purchased. I was sent an email (2/1) that my product was backed up and soon would ship. Just the day before I had learned that there were 2 flavors of recover. I thought there was only orange. When I called to check the flavor of my order, I requested to change it. I was told I could not, even though I just received the email explaining that my order would not ship for at least 2 days. There was a BIG deal made about it and finally the order was changed. My 80 Day Obsession kit arrived weeks later.

Today, I called customer service b/c I am having trouble accessing the BOD that was on the list of the challenge pack I ordered. My husband is a member and has purchased BOD. It's wired in the house, so I have access to workouts. I wanted my own password so I could access BOD on my phone, separate from his account, since I felt like I had purchased it. I do not personally have access to BOD, at this time. Customer service rep TRISH didn't seem to understand what I was saying. She passed me off to Alan, who 'defined the coach dashboard' for me and told me my 'coaching resources' were there. What does that have to do with BOD access? When I was confused about him offering information that had nothing to do with my complaint, he began to raise his voice and speak over me - several times. He just kept saying, "it's not" (in the package). How much sense does that even make? Someone orders a challenge pack & you don't give them access to the workouts? as a coach? Paying $15/month to be a coach?

This is the 3rd time I can emphatically say that I was NOT helped by your customer service team. Previously, there was some confusion about my shakeology order, where I used the ap to change the flavor of my powder - and received additional orders, instead. I had so many extra bags of the product that I had to temporarily discontinue my shakeology orders. Before that, I had ordered BOD for $99; but had been set up to pay quarterly, instead (which costs more). Your customer service rep tried NOT to address that issue when I asked about it. I had to literally say, "change the quarterly payment option for BOD to $99 that I ordered." Do you think the representative gave me credit for the money I had already paid for BOD? Nope. He helped you keep the money I had already paid, then charged me additional $99, anyway. Do you think that was the RIGHT thing to do?

I am an ER nurse - and Certified Health Coach. I help clients learn to have an appropriate relationship with food, safely exercise, and i assess/reassess for fitness, in order to help them safely exercise. I spend 6-12 months coaching my clients to healthy habits. Through Beachbody products, I lost 25 pounds last year. I enjoy your products - and my coach group ROCKS! I am contemplating Beachbody as an exit strategy at the end of our 6-12 month healthy behavior transition.

I have a fantastic reputation within my still small circle. I am taking steps to expand. I am VERY LEARY about offering Beachbody to my clients, at this point. Your customer service will reflect on me, if I've recommended your products to people who trust me. So far, I have NO reason to believe you will take good care of my precious clientele.

cfergyrun
BeachBody
-
streaming and shakeology
I have two complaints:
1. Last month I tried to delay my shakeology order for the next month. I was moving across the country and couldn't afford it. I also didn't have time to change my address. The mobile site did not work for me, I think there were updates done. I go to the website, did not work. No option for customizing shakeology for me. Now my three day window to delay my order was closing. On the third day, I contacted someone through the chat box. They said that my order was delayed and I was all good. Well, two weeks later my account gets charged and my shakeology arrives at my old address! I'm fortunate that my boyfriend still lives at that address or it would have been a bigger problem. I'm much more upset that I had money taken out of my account that I could not afford, after I had been told it had been taken care of.
2. Your streaming service, online content, servers, etc. Is archaic. Someone needs to be fired. I'm paying a subscription for something that works maybe 85% of the time and I feel i'm being pretty generous with that percentage. If your car didn't start 15% of the time you would get a new one. The website goes through 'updates' regularly, but all that changes is content getting shifted around. The problem with your site is not the content! Your mobile streaming is absolute [censor]. I have been a subscriber for one year and I thankfully haven't had to use the mobile app very often, until now! In my challenge groups, every single day someone can't stream a workout. Even more frustrating is I downloaded the workouts and still couldn't access them! I got up at 4:15am to get my workout in and couldn't stream it. There are very few things that are more frustrating, but also unacceptable for a service i'm paying actual real life money for.
BeachBody
-
customer service
I tried ordering piyo online and could not confirm it although I had an order number. Something just didn't look right so I decided to use the chat option to verify my order... I was told it might take 3 to 4 hours to see my order and to try another time. I looked on your website for several minutes before finding your actual phone number in order to get a live person. When I called she also was unable find my order and suggested I call my credit card company. Not once did either agent offer to help me place another order to make sure I get the product they are supposed to be selling. I'm sure the original order (if it went through at all) could have been cancelled. When I said I will simply forego the product since it was not meant to be she basically said ok thank you for calling. Is this really good customer service? This is wrong and should never happen - especially twice! Once may just be someone having a bad day but twice in a row is condoned by the company.
This review was chosen algorithmically as the most valued customer feedback.
I cancelled my coaching account back in January and the form did not process it. Beachbody still was trying to charge me in February. I called in and got that resolved and cancelled again. This time I got all the cancellation forms. I confirmed with Beachbody that it was cancelled. Today May 9, 2017 at 9:00 am EST I get an email saying they were...
Read full review
BeachBody
-
customer service/shakeology
Shakeology product is great. Customer Service can be a nightmare.

I have used the online live chat as well as using the 800 number on several occasions. They are difficult to understand. Even in the live chat it is evident they don't always understand what I'm asking. Do not expect and apology if you have an issue. Those are hit and miss.

Their website is not user friendly. Customers cannot access and update their own account information. (I can with every other web account I have.) I had to call just to update my payment info and wasted 20 minutes of my time.
BeachBody
-
advertising/online access
On January 30, 2017, I purchased the Body Beast program via the internet from Beachbody, LLC. 3301 Exposition Blvd., 3rd Fl., Santa Monica, CA 90404. The internet ad as well as the information commercial clearly stated that the purchase included "Bonus Gift #2: Free access to Body Beast's premium online program". As well as, "FREE OFFER stream your workouts with purchase". When I received the program via the U.S. Mail, I discovered the program does not include the internet access. This deceptive advertisement was an attempt to force me to purchase an additional membership to the online program. There was no mention of a "Trial Offer" or that the internet access had a time limit. There was also no mention that the internet access required an additional membership. I subsequently contacted the company and was told by several sources that it is indeed a "trial" membership that could be claimed only when I purchased the monthly membership. When I spoke to customer service representatives in a recorded statement, they admitted that the practice was deceitful and misleading. They also stated they had personally dealt with numerous complaints about the practice. In its response to the Better Business Bureau in Santa Monica, CA, the company related that they are in the process of updating the advertisement because of its deceitful and misleading nature. Unfortunately, their advertisement in its original form deceived me (as well as numerous other customers) as to the true nature of the purchase in order for me to buy the product. Internet access to the program was an integral part of my decision to purchase for the company. I have purchased programs via the internet and to this day have access to that program via streaming through the internet. It is true the company offered an extended "trial offer", but that does not fulfill the advertisement, it only delays the payment. Not only is this practice a violation of the public trust, it is a violation of the law.
I submit that this advertisement violates the law on several points.
Truth in Advertising Laws;
15 U.S. Code § 1125 - False designations of origin, false descriptions, and dilution forbidden.
Wire Fraud;
18 U.S. Code § 1343 - Fraud by wire, radio, or television.
California State Statutes 17200, 17500.
BeachBody
-
your advertising and accounting practices
I ordered body beast in january and received promptly. The program was much too intense for me, so I returned it. I paid one time price of $54.24. I received an email 2/11/17 stating a refund of $32.47. I called customer service, was on hold 30 minutes before I got a service rep, felix. He was great while I explained I had only received a partial refund. I explained I have been purchasing from beach body for over 10 years because the products are outstanding. However, their accounting practices are deceiving and fraudulent. Every time I have taken opportunity of their 3 monthly payments, the payments are always just a little more than quoted. Never a great deal, but never the quoted amount. The last few orders I have bypassed the monthly payments and paid entire amount at once. Every time beach body charges just a little more, never the quoted amount. Felix agreed to refund the balance. He stated he would refund $9.95; I told him there is still a balance of $10.42. He said that refund would appear in 3-5 business days. I checked my account today, and there is a refund of $9.97. See? Just a little short of $10.42. I called beach body and one again, had a wonderful service rep. Both reps agreed to pass my message on to higher sources. I was told today that no more refunds would be allowed. Who is going to squabble over 45 cents? This practice is ongoing and fraudulent to the public. If beach body made just 30 cents on every accounting activity, no wonder it can afford the advertising campaigns it runs. You ask what resolution I want. Whatever resolution you attempt (Or ignore and don't attempt at all) , it will be of no more matter to me because I will never order from beach body again. It's too bad because all of your products are outstanding. I know I am not the only customer who has finally had enough.
We are here to help
16 years' experience in successful complaint resolution
Each complaint is handled individually by highly qualified experts
Honest and unbiased reviews
Last but not least, all our services are absolutely free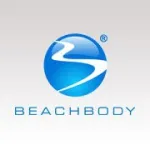 BeachBody contacts