Bag Borrow or Steal Customer Care Service

Bag Borrow or Steal, Inc.

800 Fifth Avenue
Suite 4100
Seattle
Washington
United States - 98104

Customer Support Phone Numbers

Work days:

| | |
| --- | --- |
| Mon | 7:00 AM - 3:30 PM |
| Tue | 7:00 AM - 3:30 PM |
| Wed | 7:00 AM - 3:30 PM |
| Thu | 7:00 AM - 3:30 PM |
| Fri | 7:00 AM - 3:30 PM |
| Sat | Closed |
| Sun | Closed |

Bag Borrow or Steal Warehouse:

2114 Eagle Drive
Middleton, WI 53562
Bag Borrow or Steal Complaints & Reviews
20% discount is a joke! Bag Borrow or Steal had this special offer of joining their special community and getting a 20% discount on my next order. The whole thing seemed like a great deal because I was planning buying two bags - one for myself and another one for my mother. So I made one...
Hello! I've ordered a bag from www.bagborroworsteal.com and received all the necessary confirmations. I also paid for the next day delivery because I needed the bag as soon as possible. Waited the whole day but nothing arrived so I called Bag Borrow or Steal and asked about my order...
Purchased a bag from Bag Borrow or Steal website and paid some extra for one day delivery. I waited and waited and nothing arrived, so I contacted customer service and asked what was going on and they said that my order was cancelled. When I asked the reason they replied something that...
I cannot describe how bad Bag Borrow or Steal is. The customer service is so bad it is shocking. I haven't seen anything like it. I'm an attorney so I'm well aware of contract law. I saw a Chanel bag I liked. I also recently got an email from BBOS saying that they would...
It's a shame because they have a nice selection but they do not describe their products accurately, their warehouse/shipping is unreliable and always delayed, they do not communicate well with the customer and in short, it's too much of a pain in the butt to deal with thi...
I sent in my Louis Vuitton mini lin Speedy 30 handbag for refurbishment to bag borrow or steal repair services. Jill Griffiths corresponded with me first by email accepting to clean the bag and then a phone conversation where we agreed on a price of $75 to clean the exterior only. When I...
They are disgusting. they sent me an email with numerous discount codes. I rented 3 bags and my grand total came to 2.28. I checked the credit card statement and noticed that they voided all discounts without contacting me and giving me the option of canceling the order so instead of...
Regrettably a negative experience all around. Sold them a brand new Burberry bag with tags worth over $850. I am embarassed to say what I took for it; but to say they got the better end is accurate. Having never done business with them, being a purchaser of high end designer bags and...
I rented a bag from them after I was told that there were 9 people ahead of me, but then I received it in 1 week(with specifications of purple/large/gold hardware) and received a worn, plum, medium, incomplete purse. It was missing zipper pulls, the mirror, and nowhere on the bag did it...
FRAUD! WORST CUSTOMER SERVICE! RETURN POLICY FOR OUTLET SALES DECEIVING! I have looked at Avelle / Bagborroworsteal / Bagborroworsteal.com a dozen times before finally one day they deceived me with the "14 day return policy" they put there that you can exchange your outlet purchase if you are...
Recently Discussed Complaints
Consumer Tips & Tricks
Worst rating
Subjects of Wide Speculation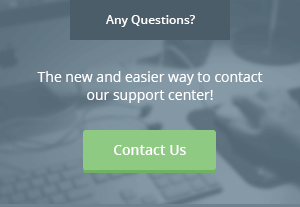 Latest News & Stories
Stay Away
Latest Questions
Latest Groups
Today's Mess-Up Photo