Overview of AT&T customer experience
AT&T has been receiving numerous complaints from its customers. The most common issues include poor customer service, billing errors, and unreliable network coverage. Customers have reported long wait times on the phone and unhelpful representatives. Billing errors have resulted in overcharges and incorrect fees. The network coverage has been reported to be spotty and unreliable, causing dropped calls and slow internet speeds. Overall, AT&T has been failing to meet the expectations of its customers, resulting in a negative experience.
Newest AT&T complaints
billing
I bought an iPhone and an iPad mini in Sep. I was told, in response to my specific question, that I could pay off the balance on the iPad online after my first bill. I did so with a credit card in October. The following month, the installment plan was 'reestablished' and my account balance was credited with the amount of the iPad payoff. I have been on the phone with AT&T over 2 months for a total of nearly 6 hours; they will not stop the installment plan and apply the money I sent in October to pay off the iPad mini. They lied and their customer service is the worst I have encountered in all my 61 years. They gave me a 'case number' and promised to call within 5-7 business days the last time I talked with them, 2 weeks ago. Number: CM20151202_[protected]. Like so many other thing with this rotten company, I'm guessing the case number is as bogus as their promise to provide great service. What a scam!
direct tv and at&t phone lines - the worst customer service
In Nov they called with a special deal to combine the business line, Direct TV and they included a cell phone. They set up the account under a residential account after telling them twice it was a business account. They never installed nothing and the cell phone was sent back. A month later they send a bill for $300.00. Two months later the bill is $982.00 FOR NO SERVICES PROVIDED. We have spent three days trying to get this straightened out. I give them the account number and they give me the run around from customer service, billing, billing cell phone, billing direct tv. This was enough to make me change all my accounts to a different company. I will never use AT&T or direct TV again. Life long customer lost. The worst customer service in my life.
rollover minutes
Confused? When exactly did ro min. Start expiring? I've been with att since they were motorola and then cingular now att. Back then their commercials ads were "rollovers" never expire! I too downgraded from 750 to 450 with over 5000 ro mins. They took all of them! Until i pitched a fit and got back 1400... And because i've been with them since the beginning i'm grandfathered in with unlimited data. So the new scam is to send me txt messages that i've used all my 450 mins. And for the next week or so i'm using my ro mins. That's a crock of crap.This happens 3 months in a row and each mo. They take about 500 ro mins. They try to get me to upgrade to a higher plan for more minutes and yes... More money. Att is the worst! U-verse even worse!
This review was chosen algorithmically as the most valued customer feedback.
Around Oct I went to get my phones upgraded. I went to the store in Cleburne tx. I ask the clerk if they did the free phones with 2 yr contract? He said yes. He showed me the phones that qualified. I ask him three times while I was there to make sure I was getting free phones with 2yr contract because there printer was down and they couldn't give me a copy...
Read full review of AT&T
billing account [protected]
I am getting a collection notice from FCSI stating that I owe you $351.09. This debt was regarding a I phone style 5 that my daughter decided to get from a store here in Anchorage, Alaska. The amount still owed was $351.09 My daughter returned the phone to your store in the Tiquatno Center in the Muldoon area here in Anchorage, Alaska. After my daughter returned the phone, I didn't get any more billings. Now I am getting these collection notices. I told my daughter she needs to resolve this issue. This amount was related to her phone [protected]. I decided to combine our billings to reduce the cost which should have been $160 per month. I did not agree to take over this phone cost for the I phone 5. I need you to look into this bill since after my daughter returned the phone, I did not get any other billings from AT&T
am getting a collection notice from FCSI stating that I owe you $351.09. This debt was regarding a I phone style 5 that my daughter decided to get from a store here in Anchorage, Alaska. The amount still owed was $351.09 My daughter returned the phone to your store in the Tiquatno Center in the Muldoon area here in Anchorage, Alaska. After my daughter returned the phone, I didn't get any more billings. Now I am getting these collection notices. I told my daughter she needs to resolve this issue. This amount was related to her phone [protected]. I decided to combine our billings to reduce the cost which should have been $160 per month. I did not agree to take over this phone cost for the I phone 5. I need you to look into this bill since after my daughter returned the phone, I did not get any other billings from AT&
uverse internet deceitful business practices
Promised up to 18mbps download speed when AT&T admitted they know I will never be able to receive anywhere near that speed because of the way they installed the lines in my neighborhood. This is an oversimplification of the problem but in reality it is their fault I can't get this speed. They refuse to give me a discount based on the speed I am actually getting. So I am paying $42 a month for a speed I'm not getting, but this is the same amount everyone who is getting that speed is paying. I asked for a slight discount so I am paying for what I am getting, but they refused, even after speaking to a supervisor. I feel to get more money they intentionally deceive customers, they know not everyone will get the speeds they promise and yet they still charge them a higher rate. I don't mind paying for what I am actually getting but I don't think it is fair I have to pay the same rate for 16mbps as people who are getting 18mbps. 11/2015
worse experience I have ever had the entire adult life
Our cable and internet went down last Thursday, it is Tuesday now and we still have no internet or cable. With a family that both parents work, one child in college and another one working full time we are busy. Our service gets scheduled to be fix a technician is to arrive between the hours of 4pm-10pm on a Friday night - otherwise we would have to miss work. So we wait around all night instead of going out to enjoy dinner and some drinks after a long week. Technician never showed up, never called. So I call Saturday morning, looking forward to having a fun day off. Get on the phone most of the morning with incompetient tech support and I get scheduled another apt for the afternoon. I ask why would I not get put on the morning since the technician never showed up. The policies and procedures make no sense to anyone with a brain. So turns out I wait all day, they did not get to my house in the morning. A technician shows up on Saturday and puts in all new wiring and states that an Engineer is coming out to fix a problem with a large hole that was dug down the street. So no one showed up to the hole to fixed it that night. Sunday we get on the phone again, can't believe they didn't get fixed last night. Football is about to come on and we have no cable and no internet...thank goodness we have a different cell phone provider. So our 4 Technician shows up and says out he can't believe they have not gotten this resolved and does something and it comes back on again. Monday comes and guess what, cable is again not working and we are beyond belief that a Company can operate this way. Guest what the Customer service person I spoke with said don't worry we will not charge you for the days the service is not working...well no kidding. One of the worse things to say when your service is so messed up and by now we are switching services just because we feel they are stupid and not handling anything professionally or with brains in their heads. We are happy until the following day Monday again it goes off and a technician comes out. It may be your modem, well there is a thought so all this and not one of them prior mentioned this. But guess what...he doesn't carry modems with him, only the service guys do. Well that is great, again you did not preform to even close to our expectations of a service we pay over 200.00 to each month sometimes closer to $300.00 so I can't believe I pay these clowns for a service. So now it is Tuesday and we have a new modem, easy fix but are still left wondering what the heck just happened to our days that AT&T ruined due to their horrible service and bad policies. Happy now to have the service I pay for...not sure I can continue to do business with them based upon the way they handled our service issues. If your technicians do not fix the problem, you should at least have the house on the first scheduled apt the following day. I would think a person would be on staff for these very issues. Get some good help otherwise I am sure you will lose more business.
cell phone bill bait and switch
last month I contacted att to pay the phone bill and have them remove my wife's phone and various other services as she has passed and no longer needs them . while speaking to the rep on the phone I inquired as to how much my total bill would be for just one phone and was told it would be $45. for everything . I asked again if that was what the total bill would be, including everything, no surprises, no hidden fees, no b.s. and was told $45 dollars is exactly what my bill would be, every month . fast forward one month and today I go to pay the bill and they want me to pay $59.82 . I call them and ask them how they think they can justify adding the extra amount to an agreement that they made with me last month and I am told it is for taxes and fees . I explain to the att rep that last month I was told it would be $45. and no more and if she doesn't believe me she can go to their phone recording records and hear it for herself . I explain that one side in a contractual agreement cannot unilaterally change a contract and that bait and switch is not only morally and ethically wrong it is also illegal . the rep then asks if I would like to talk to her supervisor, to which I reply, no, I just want to pay the agreed upon amount and get on with doing something more productive with my time . I hope some lawyers get wind of this bait and switch nonsense and eat them for lunch .
This review was chosen algorithmically as the most valued customer feedback.
During our initial installation process of U-verse internet on 25 August 2015, we mentioned to the the technician that we originally requested U-verse TV but were informed during sign-up at the Snellville, GA store that this was unavailable. The AT&T technician stated that this was not the case and that we had more than enough bandwidth to deliver both...
Read full review of AT&T
wireless
It's simple. I pay a lot every month for AT&T wireless service. When I called to complain that I get virtually no services at my house, I was told that I could pay $149 for a micro cell which runs off of my Comcast high speed internet. Really, I must use my Comcast service in order to make my expensive AT&T service work correctly? Really? The phone rep flippantly said they cannot guarantee quality service to all locations. Well, I only switched to AT&T after talking to them about the possibility of this specific problem. They looked at all their charts and said that I should have excellent service in my home but if I do not then I can call them and they will make it work correctly. Great before the fact service, horrible after the fact service. You lied to me in order to get the sale, AT&T, and now I want what I have been paying for all these months. I am not going to pay the $149.00 to make the service work for which I have already paid. But I am considering a lawsuit to recoop the cost of having to switch to another carrier because I would not be in this situation if the AT&T rep had not lied in order to get the sale.
unauthorized deduction.
I purchased AT&T zim card in Montclair and we agreed to pay monthly in the amount of $60 only. I heard from my daughter that she's paying in cash. I notice that it is automatically deducting from my debit card. But e last Sept. they deduct $10 plus the $60 for the monthly. For the month of October 9, 23, 27 and 29 they deduct $10 each equivalent of $40 what for? I don't know why are deducting $40 which I paid $60 dollars already. Now they start deducting again this Nov.2 and 4 in the amount of $20. Appreciate if you could tell me what are those charges deducting in my debit card. Please kindly reverse the charges otherwise I will cancel the services. Thank you.
The complaint has been investigated and resolved to the customer's satisfaction.
rewards card
This is crazy! I can tell that At&t values customer satisfaction the least ! I started my contract with At&t (U-verse) early August and I was supposed to receive 250$ Visa gift card. After about 3 months I noticed that I have not yet received anything! I called them and they told me that they have sent me mail and email (which I never received) and I was supposed to use the information on those and claim my reward. Now that I did not claim my award it is EXPIRED AND THEY CANNOT GIVE ME THAT ANYMORE! Apparently no where in the term and conditions that I agreed to in the beginning of my contract it says that if I do not claim my reward till specific time it will get expired and I will not be able to receive it any more! The only thing that I was agreed to was receiving 250$ which was part of the deal that I paid or it and part of the reason that I initially strated my service and contract with At&t. Now they just tell me that THEIR SYSTEM DOES NOT ALLOW THEM to issue me 250$ gift card (or credit on my account) just because it is now EXPIRED! To me it is real STEALING. It is so easy to say that I promise to give customers 250$ and if they did not claim it by that time I will not pay them anymore and I am not even going to tell them at the beginning that if they do not claim their reward by a specific date it will expire!I HAVE CALLED THEM SEVERAL TIMES and reward center says that customer care cenetre may be able to help me and customer care center tells that maybe reward center can be able to help me! And honestly they are not at all helpful and sympethatic. They just tell easily that they cannot do anything! well what would they say if I say I cannot pay my bills?! I AM FURIOUS AND VERY FRUSTRATED WITH AT&T. I want the 250$ that I was promised to receive!
Nov 05, 2015
12:25 pm EST
This issue has been resolved.
Resolved
This issue has been resolved. AT&T customer service contacted me and credited back 250$ to my account. This issue has been resolved. AT&T customer service contacted me and credited back 250$ to my account.
customer service
I contacted ATT Oct 1 about my MYFI using data exorbitantly. After 2 hours on the phone with someone who did not speak very good english, have very good customer service skills, parroted the problem and wouldn't answer my questions, and finally acquiesced and got a supervisor. At the end of the call I asked for the notes on the account to be texted to me (which they were) and verfied with them how things would be handled. Lo and behold, my new bill DOES NOT include that credit. So I called ATT customer service who said there were no such notes on the account. Again, the talking over, the not answering my questions about what the notes said, and NOT answering what I was trying to resolve. I asked to speak to a customer service supervisor, who then said in order to help you we will need to trouble shoot your MYFI. I asked what about the credit that was promised, and now I am being billed for the overages of data due to the MYFI? You'll have to troubleshoot your myfi and then we will go from there. ATT customer service is so awful, I am ready to close my account and forget mobile. HORRIBLE!
directv bundle
Wife had to go to AT&T store about my daughter's phone. While there...sales rep.(manager of this store) got my wife interested in the Direct TV. Told her AT&T was going to stop U-verse, shortly. Explained to my wife that we could sign up and try it for 30 days and if we didn't like it they would switch it back to U-verse at no charge. They scheduled a time to hook it up.(no contract had been signed) I wasn't "sold" on the deal so my wife called. Not only did they tell her that there was no period where we could get it switched back, but that it would cost us between 400-500 dollars termination penalty...even if we decided to cancel before it was completely installed. I said we were cancelling our order and they tried to tell me that the termination penalty would apply because we scheduled a hook-up. I politely asked them to bring me a "contract" that we had signed, signing up for the service. After that...they turned completely rude and threatened to take us to court for the penalty fee. I told them not to forget to bring a signed contract with them to court. AT&T can be bad, but I never thought they would get this bad. I also pointed out that our original contract for U-verse no longer carried a 'penalty' and that I was going to "shop around" for a different provider. This happened on the 30th of Oct. in San Antonio, TX. Chances are good that we will switch providers...if U-verse gets dropped by AT&T. This is a total rip-off for the consumer.
mobile service
Att setup an automatic withdrawal without my consent. When questioned about it, the customer service representative told me it was an error and cancelled it. Low and behold the money was taken from my account the next day. I then received a message the very next day that I was re-enrolled in the automatic payment program! I called back to dispute the payment and the enrollment and was met with only more grief! No solution, no apology..Just a contact your bank to dispute the charge. Shame on you ATT!
very bad rude call center rep
I called in to see why my phone service was not restored. The representative jamel williams was trying to upsale me. I told him I wouldn't get approved for a credit check, this rude guy ran my report anyway, after I asked him not too! He asked me for my social said he had to verify my account. I gave it to him and then he tried saleing me again saying I could pay $100 for phone cable and internet, then said I could pay $50. I told him I did not have that money and all I wanted was for my residential phone service to be restored. He said it was fully disconnected so I would have to pay. I told him it was not my fault! He said I would still have to pay. I asked to speak to his sup. He said she wasn't available. I said well is there another sup. He said no. I said i'd hold. He just hung up immediately! This was the worst experience I have ever had. This guy ran my report. I'm filing a complaint because he ran my credit report and his concern was only to sale me and when he couldn't and I refused, he got pissed. I have been a loyal customer with att, even cell service for over 12 years with 4 lines. This call was about 9:50pm on 10/20! Something needs to be done and i'm filing as many complaints and contacting the fcc about this.
This review was chosen algorithmically as the most valued customer feedback.
I added U-Verse to my home system which had att telephone and internet. When I first contacted AT&T to add the U-Verse to my home I was told that my bill would be $105.00 plus tax. Sept. I received a bill from att for $337.46 to my surprise. I called att and spoke with The agent Grace on 09/21/15 and was told that I would have to pay $187.76 because I...
Read full review of AT&T and 1 comment
activating a new phone
I ordered an upgraded phone using the Next plan. I attempted to activate I check the account and the Next contract had been applied to my old phone. And whenever I try to activate it I get a message that there are no available numbers on my account. I tried talking to AT&T but was transferred to the Billing Dept. Seriously!
u-verse internet and phone
My DSL mysteriously went down just as I got a call the caller ID said AT&T the voice told me that they had stopped my DSL & had to upgrade to U-Verse. They sent a tech who brought the with no battery & further installed it incorrectly, made several holes in my walls clear thru to the outside & was about to leave them all open. Put his dirty hands all over my freshly painted walls in the office. Next day or 2 the power went out due to a storm & of course no service since there was no battery in the box. It took 3-4 hours speaking with about 5 AT&T reps to determine the box had no battery. They did not provide any information on the difference for programming call forwarding, removed all my special features and when I called them the rep told me to look it up on the web-site! 12 months later my bill doubled! When I asked they said the info was in a billing statement of course it was bunched up with other stuff we do not look at other than what is owed. This is unlike their ads for additional products like U-Verse TV which covers 1 full page & then another 1/4 page. Due to the increase plus a charge of another $7.00 I had problems making the payments. ****Why is AT&T the only utilities company that does not have a better assistance for Low Income, Disabled Citizens or Senior Citizens? That Life Line they have is RIDICULOUS-you would have to be destitute to qualify. That program needs to be seriously reviewed & re-vamped. Those Executives are rolling in the $$$$ from our sweat & hard earned money. I say boycott AT&T & cancelled all services. See how they like it. That will be my next step.
digital life security system
On Oct 5, ATT installed a security system, I had received additional equipment as a gift, so decided to return 3 sensors expecting a credit, I was told no by Broadway a supervisor, so I asked to have them returned, he said no again, so I told him that I sent them in if I cannot get a credit, I want them back? he basically said it is our policy...I would like to have my sensors returned to me or a credit.
Collect Your Trust Badge
Be recognized for outstanding customer service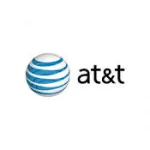 AT&T

contacts
We are here to help
19 years' experience in successful complaint resolution
Each complaint is handled individually by highly qualified experts
Honest and unbiased reviews
Last but not least, all our services are absolutely free