Assurance Wireless complaints
266
Assurance Wireless
-
My phone is not working it's stuck it's not working right
I Jeannette James I have a assurance wireless phone I can't use my phone anymore I can't text anything a word or letter sometimes I can't open up my apps like when I try to read Facebook I have to keep pressing the apps or any other apps so many times til it open up when Facebook open up I can't text or read they messages and reply back to them and I can't go online to check my emails or to order thing or send messages to peoples
Assurance Wireless
-
UMX693 replacement phone
Hello I called about a replacement. Had several UMX 683 they're no good so I called and asked if they had a different type altogether. He assured me it was but turned out to b a different UMX model still. The 1st issue. 2nd I had to pay $25. Then the 1st one I never received, USPS said it was "placed on my front porch" but never got it. Put in a order thru them to track it, nothing. Called Assurance AGAIN, she sends one out "free" but now it can't be activated. Gives an error message and they don't know why. I believe I should be reimbursed the initial payment$25 plus get another model one, not these old UMX models. How they expect us to use phones once a month if the battery dies or screen freezes then when you ask for a replacement you must pay or they feed you a line about service out n call back in a few days! This is one of the most scamist sounding company. I wish I could go back to Access wireless, I had no issue with them
Desired outcome: $25 refund AND a different model altogether
Assurance Wireless
-
Product exchange/replacement
My Lifeline free phone stopped working. I called the company and they charged me overnight shipping by FedEx for the delivery of the phone but replacement phone was never delivered. Two days later I called company again and they promised to refund me $12 overnight charge and they informed me that the phone will come by UPS on Monday Jan. 11, 2021. They gave me a tracking number. Nothing was delivered on Jan 11th...That number is not in existence with UPS. My account shows that tracking number as FedEx but FedEx says no tracking number can't be fund. So they never sent me a replacement phone and they charged my credit card for overnight shipping. This is not acceptable. They lie to me every time I speak to them. Something needs to be done about scamming customers by that company.
Desired outcome: I need a phone.
Assurance Wireless
-
UMX U693CL
Good Afternoon. I am complaining about customer service errors and delays. I received my replacement phone yesterday via USPS as promised in 5-6 business days. An error was made by the manufacturer I was told I would have to return the phone said Mary at Assurance Wireless. I was also told the manufacturer would send me yet another replacement phone via USPS. Delivery would take yet another 3-5 days. The battery died on my original phone Dec. 26th and will no longer charge. I suggest this is far too long for a customer to be without a phone for emergency services if need be. I also believe the battery life to be far to short for a phone just over a year old. I suggest immediate overnight delivery of said phone. I look forward to continued service.

Sincerely
Donald Ursaki
Bristol, Ct. 06010
860-845-3916
[email protected]
Desired outcome: Overnight Delivery without any customer charge. Not my error.
Assurance Wireless
-
Phone
Can't hear, can't hear on speaker phone, cant hear when volume is turned all the way up can't take screenshots of import things, can't see on small screen, can't use my old phone that I can hear on, can't afford to buy another crappy phone from assurance wireless.
Desired outcome: Different phone like my Samsung galaxy 3 or better
Assurance Wireless
-
Customer service and technical support
I requested a replacement phone for my mom. I called the customer service to activate the phone, which arrived with a SIM card. They weren't able to accomplish this, so I was transferred to technical support. After multiple attempts, they gave up and said that the SIM card has a problem, so they will send me a new one. I called them back after about 10 days, to find out that no card was issued to me. They repeated the attempts to activate the card I already had, with no success. I was transferred to a different department a couple of times, to hear the same thing again: the card is defective, someone from a different department will contact you within 48 hours. Four days later, no phone calls, I called them back. Same story - someone will contact you within 1 hour, 2 at most.
After a total contacts of 6 times, I decided to file a complaint, I don't see another solution.
Assurance Wireless
-
My free obama phone never was sent after several attempts.
Please contact me due to several attempts to obtain my phone through online services and with Rep over the phone. I lost my phone and was calling to request a replacement phone rep screen me for a replacement and I would receive a replacement phone 7 till 10 business days never received my phone I contacted Assurance rep a month later was told my account close I had to reapply I reapply and was told I would receive a letter by mail if I was approved. Then never received a letter contact assurance wireless they said there was not a application on file after I gave them id application number I have a agency working for me due to being legally blind. I want a supervisor to contact me at 704-258-7042 I call several time and talk to rep with assurance wireless I was told I could reapply due to my account being close rep helped me reapply and told me I will receive my phone 7 Till 10 business days.
Assurance Wireless
-
Umx new customer
I've called customer service twice. My phone is activated. I can send And receive texts and my data service is great.. However I can only call customer service from the phone. And can receive calls. Both agents couldn't understand what what happening. Please help me. I don't know what else I can do. And the customer service agents can't help either..
This review was chosen algorithmically as the most valued customer feedback.
My name is Malave' Contreras of Cincinnati, Ohio Now I am grateful to have a mobile smart phone with a 350 minute monthly and some data for internet and text messages. This is the replacement to two Assurance Wireless issued mobile smart phones that would "freeze" or become inoperable without any external damage from me, the user. I am very mindful about...
Read full review of Assurance Wireless
Assurance Wireless
-
Phone service
AW messed up my provisions. Now the phone I paid for, LG TRIBUTE, Is "locked" and All the great car's that can't comprehend english LOCKED up my $87 phone and say it's"no longer compatible with AW". They did that! Now I'm stuck out $87 and stuck with the bogus UMX device.
This review was chosen algorithmically as the most valued customer feedback.
They are work in co hoots with a dirty cell phone company to take money from people who need and depend on That money . Very nasty company. Blackmail . they force you to use a cancer ridden phone or buy one from their corrupt phone company . Which sends you phones, ( check their unpaid reviews) that are not in working order and then tell you, you need a...
Read full review of Assurance Wireless
Assurance Wireless
-
Horrible in everyway
I had them a few months ago they sent me two phones they both broke within a day or two.they were undamaged from the outside but no reboot screens on both.they blocked me from getting one elsewhere tried to charge me twice and lied Everytime they said something.i filed a complaint which got me nowhere with the FCC. They denied me a phone for a month tried to charge me for a free phone twice both had warranties that they never honered told me that they sent me a phone which I never got told me I need security questions the tent never gave me ect.o had another company and I went get another phone I got tricked into signing back up with them which I now get to go through this again.fraud lies galore.
This review was chosen algorithmically as the most valued customer feedback.
I have to charge three batteries a night because the UMX phone sucks all the juice out of the batteries! I have had ten or more of these pieces of scapmetal!! I recently had a Wico wireless that was tremendous and requested another one but was told the UMX was the only phones that were in stock so I'm stuck with another one with same results. I cannot...
Read full review of Assurance Wireless
This review was chosen algorithmically as the most valued customer feedback.
60 plus hours convo w Assurance Wireless call center in the PI: The call center in the PI has told me that my 2g Alcatel flip phone is no longer compatible with the newest, collective Sprint/Virgin/Assurance USA systems, towers, infrastructure as all this has been changed and that for this reason and for this reason alone, my Lifeline handset must be...
Read full review of Assurance Wireless
This review was chosen algorithmically as the most valued customer feedback.
Thu, Apr 2, 2020 7:09 am To hotline [email protected], OurTeamAssuranceWireless [email protected] "Urgent: To whom it may concern, I have the Lifeline phone for about 2 1/2 years. It is w/Assurance Wireless, owned by Sprint USA My simple Alcatel flip phone was given to me about 2 1/2 years ago (1000 minutes, texting, NO data...
Read full review of Assurance Wireless
Assurance Wireless
-
They promises you the phone and service and never, ever deliver.
I have dealt with this company since at least Jan 1st, 2020, when their first letter came to me. I qualify all the way through National Verifier and they know this I got the letter Feb. 3rd, 2020. Still no phone or phone number. Assurance tells me it's on it's way and of course no phone. I have written down five times I have had live calls with them, each saying it's on it's way. I am a single person, living at the YWCA and I depend on a phone for emergencies and my aging mother, they don't care. My name is Tanya Evans, pin 042764, they will ask for that info. I live at 322 East Broadway, Unit B318, Salt Lake City, UT 84111. Could you please help me with this company to honor their commitment. All I want is the phone and good phone service. Parent company is Virgin Mobile. Last correspondence was 3/19 and they said it's on it's way in 3 to 5 days. Help me get connected. My email is [email protected] Thank you for your time.
This review was chosen algorithmically as the most valued customer feedback.
I have been tring to renew eligibility since Dec. 2019. I have sent in 2 apps to Assurance...the first they said they did not receive it, the second one they said they see but the way I sent it via the US postal service was wrong and I need to FEd X my app????Now Lifeline received and approved my app with them but Assurance is giving me HELL!!! Everytime I...
Read full review of Assurance Wireless
This review was chosen algorithmically as the most valued customer feedback.
Received an application to confirm eligibility 1/1/2020 must respond by 1/13/20 mailed app 1/3/20 called copany numerous times agent said did not receive my resonse. they mailed another app 1/18/20 to respond by 1/13/20..called them and asked what they needed to confirm application for eligibility and they said documents. called National credit and they...
Read full review of Assurance Wireless
Assurance Wireless
-
Can not get a replacement of fee lifeline phone:
I'm requesting a new phone for my broken one. This is a free phone from Assurance Wireless threw Gov. subsidies. ALL of this started on January 27, 2020, not having a phone my communication with them is e-mail. I've fulfilled all the necessary questions, received my approved confirmation # 4208508586. This shows everything is fine your phone is on its way. NO way, this is now Feb. 22, 2020 and I'm still getting the runaround from person to person with no real answer. Keep in mind Assurance Wireless is for people who can not afford using other phone carriers because of me being in poverty. I'm also very disabled in need of constant contact, EMS, ER, hospitals, Dr's and others. I feel like I'm being punished with my health on the line.
Please help me resolve this dilemma.
This review was chosen algorithmically as the most valued customer feedback.
To whom it may concern, I called assurance wireless because I paid money to get 1 GB of Data added for a one time service fee. I paid it and it was taken from my bank account. But was not credited with the 1 GB of Data. So I called to say something is wrong and the employee of assurance wireless got the information and looked into it and said I was wrong...
Read full review of Assurance Wireless
We are here to help
16 years' experience in successful complaint resolution
Each complaint is handled individually by highly qualified experts
Honest and unbiased reviews
Last but not least, all our services are absolutely free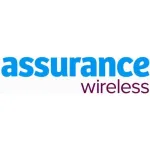 Assurance Wireless contacts
Assurance Wireless representative

Assurance Wireless