Airports Company South Africa complaints
41
Newest Airports Company South Africa reviews & complaints
Parking Payment System
On 26/11/2023 I dropped off a person at OR Tambo Int airport. By departing and wanting to pay for the parking in order to leave the premises, the following occurred. This process has not just affected me but a lot of other people.

1) By departing inserted the payment ticket on level 4 for payment

2) At that point the parking showed an amount of R30.00

3) Paying by card, the card system did not work.

4) I was informed by other people waiting that the system is not working, and I should go to the Payment office on the ground floor. There was a long que due to the system not working as expected.

5) By the time I had to make payment the charge was R50.00 and this was paid.

Having indicated the above this is very poor service apart from the initial amount shown and the actual amount paid. This also wasted all of the peoples time to stand in a que due to the system not working. This has actually cost me R20.00 more and are not happy about this.
This review was chosen algorithmically as the most valued customer feedback.
Our flight arrived late at OR Thambo whereby the two vehicles waiting on us, were directed to the parking area by ACSA staff. Expecting to pay R 68 for two (2) vehicles, both machines would continually present each ticket as R 510.00 owed, despite the Entry and Exit times clearly indicated on the tickets. No ACSA staff member could be of assistance...
Read full review of Airports Company South Africa
Exorbitant parking fees
I traveled to Cape Town from OR on Monday 23 Oct 2023 and returned today on 25 October 2023. I parked on level 2 and had to pay a parking ticket of R 3180. There were no signs anywhere to alert me to this or any difference in rates depending on the level. Dis fee is unacceptable and one would have expected prominent signs to warm travelers about the rates. Please provide me with feedback as I expect to be refunded.

Hersheal Tait

[protected]

Email: hersheal.[protected]@gmail.co.
Is Airports Company South Africa legit?
Airports Company South Africa earns 73% level of Trustworthiness
SAFETY SUGGESTION: ComplaintsBoard has evaluated Airports Company South Africa and determined that it has an excellent credibility, highly trustworthy level of trust, with a legitimacy rating that is more or less around 73%.
We found clear and detailed contact information for Airports Company South Africa. The company provides a physical address, phone number, and 2 emails, as well as 3 social media accounts. This demonstrates a commitment to customer service and transparency, which is a positive sign for building trust with customers.
Our scan shows Airports Company South Africa website is free from malware and phishing activities, which are types of online threats that can include viruses, worms, Trojan horses, ransomware, and other malicious code, as social engineering tactics used to trick users into sharing their personal information.
Acsa.co.za has been deemed safe to visit, as it is protected by a cloud-based cybersecurity solution that uses the Domain Name System (DNS) to help protect networks from online threats.
However ComplaintsBoard has detected that:
Airports Company South Africa's complaint resolution process is inadequate and ineffective. The support team lacks customer service skills, training, and resources, resulting in only 0% of 0 complaints being resolved.
There was some difficulty in evaluating or examining the information or data present on the acsa.co.za. This could be due to technical issues, limited access, or website may be temporarily down for maintenance or experiencing technical difficulties.
Acsa.co.za has relatively low traffic compared to other websites, it could be due to a niche focus, but could also indicate a potential lack of traffic and popularity. The acsa.co.za may offer a niche product or service that is only of interest to a smaller audience.
We detected that acsa.co.za is missing an SSL certificate, which is a cause for concern. Without an SSL certificate, the website may not be taking adequate steps to protect users' sensitive information. This can increase the risk of intercepted data being used for malicious purposes.
Our verdict: Airports Company South Africa is safe to work with, and you can proceed with confidence when using their website. However, their 0% Resolve Complaints rating is concerning. We recommend approaching their services with caution and reading reviews before making a decision.
Broken Luggage
I landed at OR Tambo International Airport from London (Heathrow) on Thursday 28 September 2023. I collected my luggage (which survived the trip from London to Johannesburg undisturbed) and checked it in again for my connecting flight to Cape Town.

Between OR Tambo and Cape Town, my luggage was damaged badly. My brand new suitcase arrived on the baggage collection conveyor belt at Cape Town International Airport scuffed and ripped open. Thankfully, nothing had been stolen, but the suitcase is now entirely ripped from one of its zips, meaning that it is permanently damaged and I can no longer lock it. I can only imagine the way it was treated by the airport staff for this to have happened.

Given that my luggage survived an 11-hour flight from London to OR Tambo International Airport in one piece, I can only deduce that it's the South African airport staff (most likely at Cape Town International Airport) that inflicted such damage on my suitcase.
Desired outcome: I wish to be compensated for the damage to my property.
This review was chosen algorithmically as the most valued customer feedback.
To whom it may concern I was at OR Tambo airport today the 30 September 2023 for a site meeting in regards to the removal of your fuel tanks at your "air side" or as I was told Charlie 24 Me not been a permanent employee of the airport, I was not given directions to the so called Charlie 24 site I therefor had to stop at your drop off / Pick up point to...
Read full review of Airports Company South Africa
This review was chosen algorithmically as the most valued customer feedback.
On the 22th June 2023, I had a 06:00 flight to Cape Town and returned back to JNB the same day at 18:10. The day before my flight, I browsed the OR-Tambo website and found that I can park my vehicle at Parkade 2 South. As per their website the expected fee I would pay is R195 for 12 hours which I am comfortable with. On the day of my flight. I entered...
Read full review of Airports Company South Africa
Parking at O R Tambo Aiport
On 2 May 2023 I need to drop off my daughter at the bus terminal at the airport. On arrival I turned into the parking took a ticket and proceed to find the bus terminal to get her onto the bus. On arriving back at the parking I proceed to the pay station to process the payment and retrieve my vehicle. I was shocked to see the machine said my bill was R540. I entered the parking at 08h00 and at that stage it was shortly before 09h00 so it was under an hour. I spoke to a security official who directed me to the parking management office. Here I was met by an extremely rude and unhelpful official who basically told me to open my eyes and read the signs (I have her name). I insisted on seeing a more senior person and after much haggling she called another person who was just as arrogant. She pointed to a sign in the office that said no refunds under any circumstances. Another person arrived whilst this was happening and he too had experienced the same thing as myself. Despite this the official said the signage is clear and we must pay the money. I then decided to leave and pay as I was afraid I might say something I would live to regret. I then exited the parking after paying the R540 at 09h41. Ticket number: [protected].

My complaint is the signage is inadequate to warn people that that parking is only for long stay. Besides if a person makes an honest mistake then surely it can be overridden to issue a more realistic charge.
Desired outcome: I demand a refund. I am more than happy to pay a reasonable charge for the 1 hour I used the facility
Pre-booked parking
Parking booked: 1 Sept 2022 at 19:58

Dates booked: 3 Sept 6am - 7Sept 3pm

Amount charged R255 paid by credit card

Received email with NO instructions. Ref nu B0708555

Phoned ACSA 1 Sept at 8pm. Telling them that I did not receive any instructions and I asked her where must I park. Her reaponse was to park anywhere. On exit give them the refence number.

I was charged R980 for parking because I did not park at the right place. I went to the office on the first floor. Explaining that I did not receive any instructions and I phoned and asked where I must park. I did everything right. They refused to help or understand.

The lady (supervisor) was unfriendly and unhelpful.

I told her that I did not have R700 to pay the balace. She just said she can't help me.

It was not my fault or my mistake. I did everything right and it cost me almost R1000.

They promised that they will investigate the matter but I doubt it.
Desired outcome: I want to be refunded R700 for the additional parking that I had to pay. It was not my mistake
Parking: O.R. Tambo International Airport
04:00 arrived at Parking Entrance. No visible indication at Parking entrance that it was long term only. Parked in Bay IQ 388. Expecting to Pay approximately R 60.

Arrived off of Cape Town flight, to collect vehicle at approx. 22:30. Security Guard assisted me to find vehicle then showed me two parking pay points in central stair case at Basement level. He witnessed both machines not working after I inserted my credit card and also attempted a tap function. He then showed me to the parking office where I maned to pay at the pay point in the office. On the way to the office, we met another person who also encountered a faulty pay point. I have received email alerts that I have been charged three amounts of R 510-00. I did not enter a pin at the two faulty pay points.

The security guard has witnessed other incidents where the higher rate was charged for a single days parking.

J E Ansell

+[protected]

[protected]@gmail.com
Desired outcome: cancellation of duplicated payments, and a fair daily rate calculated and a credit for the difference.
Fighting authorized taxi drivers
I'm from the United States and I arrived in Capetown International Airport on Thursday the 29th of June 2022.Two drivers fought in front of me by the exit door towards the taxi place. A footage of this horrific incident can be obtained if you roll the cameras by the exit doors(around 11pm). As one of the driver tossed around carrying my luggage, it was extremely embarrassing to see should kind of behavior
Desired outcome: Displinary action must be taken
Outstanding refund
On the 22nd of May we experienced difficulty with our parking ticket payment at OR Tambo and tried payment 4 times before the ticket machine eventually processed our card.

We saw a week later that all 4 payments were debited in the bank and I reported the issue to ACSA on the 31st of May requesting a refund of R1,530.

Me reference number is Parking Overcharge Query-QGEN30052022-197038

I have been dealing with the following people and neither of them came back to me to confirm when the refund will be processed.

zweli.[protected]@airports.co.za

dineshri.[protected]@airports.co.za

gloria.[protected]@airports.co.za
Desired outcome: Please advise urgently when our refund will be processed
Terrible parking service OR Tambo
OR Tambo parking

Security shows me where to park to drop my daughter, inside for 1 hour then get told its R510 because its long term parking. Go to office, lady screams at me very rudely "you should read for yourself and I don't need to help you" . I tell her there's no visible boards at entrance, she said t

"Thats your problem". This is how they treat people just to steal your money.. only on exit at boom is there a board with parking tariff, drive around again, absolutely no signs to show long term? Useless, even security told us they sit and laugh at people in the office as they take their money? Happens everyday, no one interested in helping or at least putting up descent visible signs. Definitely a scam to take as much as possible from clients visiting airport..
Desired outcome: Refund the money
International security check
Good day

I had the absolute worst experience at terminal B security checkpoint this morning. The officer called Noah searched my bag for liquids and continued to check my toiletries with his bare unsanitized hands going through my feminine items one by one. When I asked of a lady can rather do the search or if he could wear gloves I was told that I am not cooperative and need to go back to my airline counter. I then asked If I can at least remove my menstrual cup from the bag before he continued the searched I was told that I am a very suspicious person and everything now needed to be checked. This is in infringement on my personal hygiene as well as my basic human rights and not to even mention incredibly rude.

I am appalled and incredibly upset about this entire incident and would like to receive feedback about how these processes will be improved for ladies going forward.

Janet
Desired outcome: I would like to receive feedback about how these processes will be improved for ladies going forward. Janet
Poor manners of security staff at check in
Security staff at boarding security check point were very rude, demanding all jewelery to be removed. After enquiring why they continued to be rude. After my elderly mother explained she cannot remove her bangle by herself she asked for assistance and the security guard then just let her through. So why so rude demanding all jewelery to be removed when it was not a necessity anymore for my mother.
Desired outcome: Educate security staff that their position does not entitle them to be rude and proper clear communication to be conveyed.
Service to disabled person
My name is Genevieve Naicker ID [protected] I was suppose be on flight 342 dept at 625 this morning. I checked in on line. Arriving at the airport with an urber at 515 headed straight to security and asked for a wheelchair as I'm semi disabled. Security agreed to help. I sat for 10 minutes then asked a ACSA person passing to help he took a photo of my ID. He returned and said he called the call Centre to help me and hoped someone will come as he was late and had to go to internationals. I wait a further 10 minutes asked 5 more ACSA people to help nothing happen at 555 the flight was boarding I asked another security which went and brought someone. Who came there with an attitude telling me security is there to help I should have called some from ACSA tried explaining she went on further to say I should have come with someone. I don't have anybody here to help hence I came with an urber. We proceeded to tickets sales by this time I was furious and shouting not using any abusive language a clerk at another counter started her abuse telling me I should not speak to the porter that way. I told her she doesn't know what happened and she should stay out of it as she is not assisting me. She just went on. Then I was told because I missed my flight I must pay R2500. I told the clerk I'm unemployed and don't have money. He said I must call someone to pay.i told him I don't have anybody. He said there's nothing he can do. At this stage I was crying and some lady who did not want to give me her details paid. I only got a photo of her. I later apologized to the porter but did not get an apology or did any one empathize with me as they don't know my situation. I appeal that something is done. I'm sitting waiting for the 9am flight. I need to take meds which I can't because I didn't eat and I don't have money to buy a meal. Your staff needs to learn empathy. Customer service as well as patient. I'm am so hurt at the way a disabled person gets treated
Desired outcome: Compensation and a written apology
Etios wheel caps stolen from vehicle while car parked at long term parking.
We left from OR Thambo for breakway from 25/02/2022 up till 01/03/2022. The car was parked at the long term parking. Upon our return we discovered the wheel caps of the vehicle was stolen while under surveilance. This is unacceptable. The parking already cost us R340 rand and now to discover the stolen damage on our vehicle accumulates to a total of R3800 for the wheelcaps. This unacceptable. Typical. Security should be fired. How can there be securtiy but still you experience stolen damage on your car.
Desired outcome: Need to refund me the parking money as well as the damage on the wheel caps stolen. R340 + R3800= R4140
Stealing of personal items at security gates
We were traveling on 23/10/2021 on BA056 from OR Tambo to London -flight was for 19h20.
At the security gate no.5 at terminal 2 the security officer found a small pink swiss army pocket knife [5cm long] in the hand baggage of my wife.
The security officer took the knife and I opened the green bin, next to me, for him to dispose of the knife.
The officer informed me that this item has to go into another bin and he pointed further away.
AS I turned around, my son who was waiting for us saw that this officer put the knife into his personal pocket of his trouser.
This is totally unacceptable to me and I know that there are rules and regulations in place at your airport to dispose in the correct way of confiscated items.
This security officer has stolen a confiscated item from a passenger.
The name of this security officer is Joseph Rimosa.
I`m sure that you will be able to view this incident on your security cameras at the security gates -the time period will be between 16h30 and 17h30 when we passed the gate.
Desired outcome: This incident should be investigated and the security officer should be charged with theft and unacceptable behaviour
Bus service to and from planes at or tambo airport
Regarding the Sunday 24/10/21 19h10 Cemair flight Durban to Johannesburg. The shuttle bus at ORT was delayed and passengers were held in an unventilated plane. Every passenger was subsequently expected to board one bus for shuttle to terminal building. COVID social distancing was a joke in this unventilated and squashed space. This was an absolutely unacceptable, in fact dangerous situation for passengers, who had no way of choosing an alternative route. Shame on you ACSA!
Desired outcome: This needs to be addressed, given the pandemic.
Level 2 parking scam at or tambo international airport
I had to travel to Cape Town this week. Having not parked at OR Thambo International airport since the onset of COVID I proceeded in my previous normal way to Level 2 parking, parked and left. The next day I got back to a R2040.00 parking bill. No amount of explaining changed this. Completely unsympathetic staff just said that those were the rules and signs had been posted. Who in their right mind would park there if they had seen the signs and knew that if they parked 200m further away would be charged 10% of that cost! This is a disgrace.
Desired outcome: I would have been happy to pay a penalty of double what it would have cost to park in the other parking, in this case R240 x 2 so R480!
Parking rates
On 28 July 2021 I parked on level 2. At the access boom I saw flashing signals saying "Drop Off", as well as (importantly) the number of bays available for parking.

At no stage did any one tell me this was not the level for parking overnight. This was never the case historically. No message nor any person advising.

On exiting on 29 July 2021, I was charged R1, 710 .00.

When I pressed the help button at the pay station I was shouted at by the lady when I said there seems to have been a mistake. She shouted that I didn't understand and that a voice note at the entrance boom advised this. No voice note told me this was not for parking.

I was stunned by the response.

It is completely unacceptable.

I am obviously prepared to pay reasonable rates but I request a refund for the obviously excessive, extortionist and totally abusive rates applied.
Desired outcome: Refund of excess charge.
Collect Your Trust Badge
Be recognized for outstanding customer service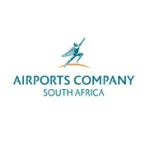 Airports Company South Africa

contacts
We are here to help
19 years' experience in successful complaint resolution
Each complaint is handled individually by highly qualified experts
Honest and unbiased reviews
Last but not least, all our services are absolutely free