Adecco Group complaints
103
Adecco Group
-
Payment Not Recieved
Hello, my name is Tyone Hairston and I have worked for Adecco since September of 2021 as an employee. Before I started my contract, I was offered a $600 bonus if I stayed contracted with the company until the end of February 2022. To complete my retention pay-out, I stayed with the company until March 2nd of 2022. Although, before resigning, I checked with my recruiter through email, Kelly Consadine, to make sure that if I resigned, will I still get the bonus that was offered to me. She stated in an email that she will check for me to make sure and then she followed up with another email; she stated that I will qualify for the bonus if I work through the end of February. Therefore, I stayed with the company until March 2nd to ensure I could be eligible for the bonus. So, the second week of March (when we were told we would receive the bonus), I notice that I did not get paid for my bonus. After that, I immediately email my recruiter informing her that I did not get my bonus. After 5 days, she finally responded and stated to me that she does not send the bonus and informed me that will come from UHG payroll. After this email, I concerned myself with many questions. Wouldn't you be concerned that I did not receive my bonus after you as my recruiter re-ensured me that I would get my bonus if I worked through February? I felt like she did not care and disregarded me in a way to not take accountability for what she told me. I was lied to in order to stay with the company just a little bit longer for whatever reason. I would have been okay if she was honest with me and said, "If you resigned at any moment, you will not qualify for the bonus." Instead, she did not even care to find out more details until I sent another email. After that email, she stated to me that she did contact someone with UHG and she was told that at any time a contractor resigns, they will not receive their bonus which was not stated in the email that Adecco sent out that offered the retention bonus, and it was not told to me even when I asked my recruiter Kelly. As an employee, I was lied to and used for someone's else benefit to stay with the company longer because of a promised incentive of a $600 reward that I ultimately did not receive because of unlawful reasons.
Desired outcome: Please pay me out for the retention bonus I was offered and promised.
This review was chosen algorithmically as the most valued customer feedback.
We have filed a previous complaint about tony at the Winchester Adecco and nothing was done she yet again did not pay my boyfriend on time or process his direct deposit information which is wrong and she will not answer the phone you have to call when they open and are lucky to get in touch with them by the time they close something needs done about thi...
Read full review
This review was chosen algorithmically as the most valued customer feedback.
Hello my name is Alphonso McCargo I applied at a job in the Lynchburg office they have been telling me for almost a month that I will start than keep changing the start date today they said it was a system error, but how can that be when I have friends who work there and they bring in new people and they even called my friend and asked her if she wanted to...
Read full review
Adecco Group
-
Drug addict
Darnell White needs to be drug tested using his own urine instead of using his kids pee.He works for Nike in frayser I didn't no y'all hire cocaine and weed users. He mess y'all forklifts up then what, stop hiring addicts. I personally wouldn't what nobody that's an addict working for or through my company. He needs to be in rehab, that why he has old scars and teeth missing due to his addiction and getting beat up. A junky
Adecco Group
-
Payroll not entered
Melissa broam never informed me that i was being assigned a different recruiter by the name abe walls and jennifer mathis. And since i never reached out to them my payroll wasnt entered and i have not recieve my direct deposit for last weeks work. Which is a breach of my contract on adeccos end and i need this resolved. And was told it was my responsibility. To enter hours i already had. And i recieved my first week direct deposit just fine melissa has been horrible to deal with and made this experience wretched.
Desired outcome: I need my payroll to be entered and my money i worked for
Adecco Group
-
Re: customer service call agent
Dear Sir or Madam,

I am currently being affected by a serious conflict of interest in which my previous workmates and their friends work for Adecco as well. I have not received one genuine call since I have began working the past couple of weeks. I am constantly being stalked by these group of people who refuse to leave me alone and have instead chosen to ridicule me, bringing religion in to training groups and hacking my head set.

I am not going to be returning to work.
Adecco Group
-
Not giving information
I asked on what the company name is hiring for a melter position. The manager said on my text message that he can't give it out. I said yes you can it public information. He then said bye to me. When we are facing world crisis and people trying to find job. I live Erie, Pa and they are located on peach st in erie, pa. Im fully vaccined. I have work experience. I have a Associates degree in welding. I have crane experience.
Desired outcome: Have fired
Adecco Group
-
Pay
Still haven't got paid since orientation two weeks ago or anytime after that. I was repeatedly lied to about when I would get paid. I talked to the lady at adecco Alessia because the payroll lady was out today, she said I'll have it today just to go up there this morning and still have to wait on my check to get processed and regardless i still came to work! I'm behind on bills, borrowing money for transportation back and forth basically struggling but still finding a way back and forth and still work.
Desired outcome: To finally get paid
Adecco Group
-
I am complaining about a supervisor
After having trouble getting my direct deposit, I seeked help from my supervisor who is refusing to see me or contact me back to help. She had a similar situation with a coworker of mine so it's not uncommon for her. I'm very displeased and highly upset because I haven't received payment for the hours I worked.I'm not interested in seeing anyone fired. I just feel that as a supervisor and a representative of Adecco, she would be more professional with me. It should also be noted that when I did go up to her to try and solve this, I was turned away immediately and and told that there was nothing she could do. She did not even try to help me.
Desired outcome: I just want to figure out where my money is. Nothing more or less.
Adecco Group
-
Employee complaint
I am unsure if this is where I need to file a complaint with or not. But me and my father were at the driver license place today and we were handled by Stephanie Duncil. We had multiple issues but the main problem was lack of communication and this woman acting like we should know the policies and procedures which we didn't due to the fact we don't work there. Then when we were asking questions so we could have the correct information for the license which is needed for the new job he is getting. She then begins to yell at us which was very uncalled for. If this is not the correct place to complain is it possible to direct to the correct place, this happened in Catlettsburg, KY Boyd county.
Desired outcome: Response from Adecco
Adecco Group
-
Adecco staffing in rantoul illinois
I was put on Do NOT RETURN LIST. I can line lead, mh, stem n pack. I don't call in and I feel like I was wrongfully selected. My ex works dayshift n I worked 2nd shift
Adecco Group
-
Census recruitment
On 8 February I received an email with a conditional offer of work with details of dates, rates of pay and location. I was told I would receive an email regarding employment and background checks. This has not happened, despite emails to the Helpdesk and several calls to the Helpline.
I am due to start work on 16 March but now think nothing is going to happen. This behaviour to applicants is totally disrespectful and leads me to question the competency of the company contracted to provide staff for the census.
Desired outcome: Start work on 16 March
Adecco Group
-
Census UK Recruitment
Good Morning,

I have not had an update to the information sent on 15th February:-
Good Morning,
Application Employment Checks Census Jobs on https://ons-connect.my.salesforce.com/apex/AFSC__UrlCheck?id=05a7K4 [ ref:_00D4JDYGo._5004JM13ty:ref

I enclosed documents requested Proof of past employment and current utility bill,
My name is Michael Arlington and email address [email protected]

I am very disappointed in the customer service I have received,

Regards

Michael
Mobile:07775527540
Desired outcome: Resolution and Census Team Leader Job
The complaint has been investigated and resolved to the customer's satisfaction.
This review was chosen algorithmically as the most valued customer feedback.
I worked for Adecco for a Month. Instantly out of training, I began to notice that I wasn't being paid the hours that I worked. I was clocked in, on time, for each and every shift. I was luck if I was getting paid 20 hours per week. I had to ask my manager daily to try and help me to get my hours fixed. Sadly my manager seemed to be the only one that cared...
Read full review
This review was chosen algorithmically as the most valued customer feedback.
Dear Hr, I am writing to explain my situation to you my desperation. I just experienced an injustice from the Adecco company, I sent in my application for a position of warehouse operator for the amazon company. I had been working for the company's golden brother company for a 1 year as sales assistant. I gave my resignation because Adecco confirmed to me...
Read full review
Adecco Group
-
Service
I have tried to apply for amazon through adecco for 3 months. After so much long time waiting finally I had an appointment via phone call. The reason for this complaint is that I have mentioned in my application that I had a wrist injury in the past and while talking to the agent on the phone I said that i'm able to lift and hold stuff up to 15 kg as is required on job duty. However, without any confirmed information I have been told by one of my friends that I wasn't been accepted, without any legal information.
Trying to call the phone from adecco's website, nobody is answering and even the emails.
This review was chosen algorithmically as the most valued customer feedback.
From the moment I walked into the office the staff were rude. They looked down on everyone and snapped at me for asking for my paperwork back. They told me I would receive a pay rise after 1 month then said I was lying that they told me that. It was actually 3 months before I would be paid the same as my Co workers. When ever I had a query they were...
Read full review
This review was chosen algorithmically as the most valued customer feedback.
Placed in operator position at Edgewell (Schick) 01/13l20, and was immediately placed in a position that would cause me to fail, not successfully complete the tasks. I was in the molding department duties included, tending to at least 6 machines, making sure machines were running, loaded with containers for machines to put the product, removing the...
Read full review
This review was chosen algorithmically as the most valued customer feedback.
BWU1 is the name of the Moorebank warehouse for Amazon. The warehouse employed a lot of seasonal temps through Adecco for the holidays. Shortly after the holidays, Adecco began giving their temps 'work unavailability' (laying people off). This is fine as work can only be given if it is available to give. However, the adecco employees inside BWU1 were...
Read full review
This review was chosen algorithmically as the most valued customer feedback.
Dear sir I am 55 am dislexic. This is the worst agansy I have ever worked for. I had troubles filling out time sheet I asked in the office for help in the factory I was at that made me feel so small and umelated. So I asked a work freand to sort it for me which he did but for the first 13 days I was not paid as my time sheet was late. Then a week or two...
Read full review
We are here to help
16 years' experience in successful complaint resolution
Each complaint is handled individually by highly qualified experts
Honest and unbiased reviews
Last but not least, all our services are absolutely free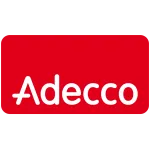 Adecco Group contacts