24 Hour Fitness USA complaints
251
This review was chosen algorithmically as the most valued customer feedback.
Until recently this site has been kept clean and repairs made in a timely manner. Recently however the showers in the men's locker room have needed repairs. There are approximately 6 regular showers and one handicapped shower. Two of the shower heads in t he regular showers have been missing for quite a while. This was brought to the attention of one of the...
Read full review
24 Hour Fitness USA
-
Unsanitary
I have been coming to 24 fitness for over 25 years and I'm a bit fed up with the way people are treating the steam room and sauna and the locker rooms are dirty. They continue to put notes on the doors for not wearing tennis shoes and clothing in the sauna and not one person really gives a damn and management doesn't care. People are abusing the steam room with putting water in the thermostat and a rag for continuous steam, but it does nothing if you can't breath. People putti g there dirty shirts and towels in the sauna to dry off. It's gotten worse even at the super locations.

Not worth 50.00 a month
Desired outcome: Drhook11
24 Hour Fitness USA
-
Discrimination in Hiring Practices
After reading the career pages of your website and being a competitor and member at 24hr for years, I went to interview for a job opening on 3/9/2022

To my shock

Paolo M. - Sales and Service Manager implied I was an untrustworthy random stranger and that he only trusts his employee referrals and refused to interview me.

I'm considering filing with the EEOC and expect an apology from Paolo M.

I also expect the opportunity for employment as advertised on your website.

Paolo M is located at:

500 S El Camino Real, San Mateo, CA 94402

[email protected]
Desired outcome: A response to this complaintA Written and verbal apology from Paolo MAn opportunity for employment as advertised on your website.
24 Hour Fitness USA
-
Local management
I am a 92.5 year old member of your gym at Fulton and Hurley in Sacramento for over 2 years. My complaint is that people in your facility do not wear masks as required; and the staff does nothing when I call it to their attention. I am not a selfish person; but my life touches many people in my work as an exercise, balance and physical fitness leader in several senior citizen residences. My life also touches my wife whose work places her in charge of many children. So the situation is not all that simple; and I think it is important that the requirement be enforced. As a third degree Tae Kwon Do black belt, it would be easy for me to enforce the requirement; but injuring another person could land me in jail - not a desirable outcome.
Desired outcome: Have the masking requirement enforced.
This review was chosen algorithmically as the most valued customer feedback.
I was working out and my mask fell down over my nose. I suffer from asthma and can't breathe with it fully over my nose during my set. The GM came up with another guy threatening to kick me out or cancel my membership. I told them that I cant breathe with it all the way up. That between sets or walking around the gym I can keep it over my nose…. Hi...
Read full review
24 Hour Fitness USA
-
Lifetime Membership
I have became lifetime a member in 1988 but was going to fitness USA just as a guest with my mom from about 1980 just a couple of times a year I got my membership cause I was going to be traveling an just wanted to see what other states where like they were all wonderful I'm in Fargo now an their is nothing here I was going to be going home for the holidays an was looking forward to going than my mom said they were closed I couldn't be leave it they have been around for so long an in so many state's you I for sure can't afford to buy any membership lifetime or not all the place's around here are just like buying a car for a lifetime if could that I would have a new car I hope
they find a gym that will let us use our memberships
Desired outcome: being able to use my lifetime member at another gym
24 Hour Fitness USA
-
Lifetime membership was cancelled without my consent
On 09/22/2005 I signed up for the 24 Hour Fitness lifetime membership to All Fit-lite, Express, Active, and Sports clubs, where I paid $700 upfront for 3 years then would pay $24 every year afterwards. Eventually 24 Hour fitness realized that this was a bad deal for them and only opened Super sports afterwards which I was not allowed to go into since my original membership didn't cover those gyms. However they said that I would be able to keep use use Super sports for an extra $25/month and I would still be able to keep my lifetime membership. I agreed to this and signed up for it. Multiple times, I've canceled the super sport membership and then eventually re-signed up for it again (for college I moved out of state and went to different gyms, so there was no point in me paying for the Super Sport gyms at the time), then finally I signed up for it again where and have kept it the super sport membership active for many years. Now today (12/3/21) I've decided to cancel the super sport membership again since I'm back a a regular 24 Hour Active gym but the front desk person said that my lifetime membership has been canceled?

I have NEVER agreed to cancel my lifetime membership. It would make absolutely no sense for me to ever do it. I believe they did this in an unethical manner and are just trying to bully everyone who bought the lifetime member ship into paying more money. I still have a copy of original contract too so there's no way they can say it's never existed or anything like that. I also never signed anything saying I cancelled my membership.

There are countless of other people complaining about the same exact thing so I'm sure 24 Hour Fitness definitely knows about their ways alreayd.
Desired outcome: I would like my lifetime membership to be active again.
24 Hour Fitness USA
-
Lift time membership fit:all-club sports:
I signed up for the life time service in 2003 and my annual membership would be 49.00 per year. Due to covid19 the gym closed down. I get no notice in the mail. My member was even given credit because of Covd19 but they still cancel my membership. There is no one at the club that could help. The tell me the price and package cannot be reentered.

i never got a notice from 24hr. I paid my dues. I was even given credit for covid19 but, they still canceled my membership.
Desired outcome: Reinstate my membership.
24 Hour Fitness USA
-
Unwarranted cancellation
I have been calling 24 hour fitness for over 7 months to freeze my account due to Covid. I had even driven to their location but was given a card and told to call the manager. I finally got to speak to someone who said that they were the new manager, only to learn that my membership was cancelled. I requested all documents, including my contract and the cancellation that he mentions. The only document that he sent was a cancellation where they claim I requested this cancellation. They cancel my account, had me calling for over 7 months, would not return calls, and gave me to run-around by telling me to call back to speak to the manager to get my account freeze. Imagine that when they knew all along they did me wrong.
Desired outcome: reinstate my account and freeze the account until we get past the pandemic
This review was chosen algorithmically as the most valued customer feedback.
1./ 10 Treadmill machines are broken out of total 2 machines. I made the management aware of the problem but seems no one care. 2./ NO Air Condition at all. Imagine the heat come out from the Machines, Lights, and People Body and the Smell are all in one place. It is not healthy at all in the normal circumstances not in COVID-19 time. Management need to...
Read full review
24 Hour Fitness USA
-
Rudeness with clients
Today 08/24/2021 I had a conversation with Sid.R a General manager of the club on address 500 S.El Camino Real, San Mateo, CA 94402. I've tried to clarify sensitive issues with my illegal double charges for membership! Someone without my intervention made my credit card as a primary payment for all participants without any notice! During the short conversation The manager didn't help at all even not clarified the situation. He was not friendly even rude! Unfortunately, it is precisely such cases that lead to the fact that rumors about rude service in Fitness 24 are not fictions and such behavior is not inhibited in any way! Talking with the clients, rudeness and arrogance are not acceptable.
Desired outcome: Сonfirmation of a reprimand
24 Hour Fitness USA
-
Cockroaches
Hello, I and other women have noticed dead roaches in the women's bathroom and today I saw a live cockroach running in the women's locker room. I know for a fact that a few of the women that I spoke with have complained to the front desk about it. Mind you it is at the Super Sport in Walnut Creek, California. This gym is filthy, the papertowels dispensors are always empty, the hand sanitizers are always empty. Bathrooms are just dirty all the time. I'm not sure if they are under staffed, but I get to the gym when they open at 5:00 am and all paper towel, toilet paper & hand sanitizers should be filled by then and bathroom showers should be cleaned. Especially since were in a national pandemic you would expect this place to be in tip top shape. I have been a member for over 20 years and never seen this.
24 Hour Fitness USA
-
Messy property
We live down the street from 24 hour fitness off of 38th St. in Pacific Avenue in Tacoma Washington. The outside of this property seems to always be filthy. There is debris and garbage all around the property and very rarely is picked up. Because of this constant trash, the trash blows down our street and onto our Neighborhood properties. We have contacted the manager at this facility on a couple of occasions and it has been picked up a couple of times but for the most part it seems to always be dirty.
Desired outcome: Pick up regularly
24 Hour Fitness USA
-
Swimming pool room
1. The Water Temperature is shockingly Cold.

2. The A/C (in the Empty pool room) is set to unsafe temperatures, and is running non-stop (extremely wasteful).

3. Have Reported to numerous employees since April, and they all agree, but Don't Know How to correct it !

New Logos: 24 hr- "We don't know" or
24 hr- "Where you can Go F- yourself, everyday !"
Desired outcome: Fix it ! or Return members $.
24 Hour Fitness USA
-
Did not open on time
I am member of the Costa Mesa, CA location off Anton Blvd. The gym was supposed to open by 5:00, but no one was there to open the gym. I gave up and left at 5:30, still no one. This does not look good to the many members outside complaining, these are your customers. The person who was late should be disciplined. What a waste of time, hire backup if needed!
Desired outcome: Hire more competent staff
24 Hour Fitness USA
-
California, San Diego, El cajon
I had a Costco membership for two years that started back in November 2018 and I was using it until February of 2019.Since that date the gym was close and they opened once for one week only. I went in and worked out then they closed the gym in the next week, and every time I check the gym they say they are close and membership is on freeze, and whenever I call the 1800 number they say the membership is automatically on freeze and I do not to call to freeze it. Now I went to the gym and they said my membership is expiring, I called customer service and they said they will fix it and give me some extra time and they will call me back and they never did. I used the gym once since February of 2019 and since then the I never used the time, so I paid for 8 months and used the gym for one day. Please help me with this issue in any way possible, and let me know what will you compensate me with.

Please call me back on 619-292-5693
email: [email protected]
Desired outcome: I want 24 fitness to give me time of membership for the period they closed the gym
This review was chosen algorithmically as the most valued customer feedback.
Dear Complaints Board, Today, on 3/19/21, I called my local 24 Hour Fitness (408) 737-8600 to freeze my membership per an email I received from the company informing me that I could make that request due to their re-opening. The representative told me that I was unable to freeze my membership because I had purchased it from Costco. I called my local...
Read full review
24 Hour Fitness USA
-
Refund of $261.74
At 70 yrs old, I entered 24hour fitness in Aiea, Hawaii on 3-3-2020. Registered as a silversneaker member. Free access. I was persuaded to take personal training w/Caesar. I was charged $261.74 for ONLY 4 sessions. Several days after, called my doctor. Due to back, knee problems, and age, he says no and wont sign the clearance form. Also warned me covid19 and advise me to stay home. Then the pandemic i tried calling ever since but no answer. Found out they closed down. Finally on 12-8-2020 got thru and spoke to the fitness manager Andrew. Said he'll talk to the manager (Rob) cause my situation is different. I've been calling every week since only to leave message. Finally calls me on 2-1-2021. Missed the call midday, (I was working with customers) so called back in the afternoon. Again only to leave message. Today is
2-18-2021. I really could use that money. Both manager have no respect for old people. KARMA KARMA KARMA
24 Hour Fitness USA
-
Consistent rules with covid-19, cleanliness
Hello I am a member of 24 Hour Fitness Mansfield Texas. I attend group fitness classes as well as the gym to just workout on my own. Today there were several
Employees at the front desk upon entry with no masks above their nose and they were congregating socializing instead of helping members check in. I proceeded to go to a class in which the members wore masks. At the conclusion of the class an announcement was made over the loud speaker about masks and the management had come into several classes I have attended targeting instructors to wear and police masks. On the other hand the basketball gym has been open consistently with way too many people close proximity and no masks.

The gym family bathroom
And floors are filthy dirty and I do not see team members sweeping behind workouts to sanitize between people.

There aren't consistent rules for this club and the cleanliness above all things needs major improvement
Desired outcome: BasketballGym to wear masks or be closed. Consistent policies
This review was chosen algorithmically as the most valued customer feedback.
I'm a member at 24 Hour Fitness in Lake Worth Texas. It upsets me that mask wearing is not mandatory. Only 2 out of every 10 people wear a mask. I feel this practice is dangerous and it's hurting the public by spreading the virus. More members are becoming discouraged by this practice and are contemplating on leaving. It is upsetting to a lot of us.
Read full review
We are here to help
16 years' experience in successful complaint resolution
Each complaint is handled individually by highly qualified experts
Honest and unbiased reviews
Last but not least, all our services are absolutely free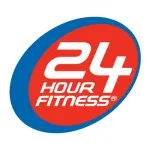 24 Hour Fitness USA contacts