1st for Women Insurance complaints
49
1st for Women Insurance
-
First for women car insurance
In February 2022 one of my cars (BMW) was involved in an accident where the front bumper, day and fog lights were damaged. A claim was logged and I was told to send the car to Technorstar for fixing of all the above damages. Unfortunately they did a subpar job with regards to fixing the car. Immediately after receiving the car back we noticed that the bumper is not aligned, day light is not working as well the left fog light. This was reported to the panel beaters in March 2022 and they promised to look into it until this day we have not had any feedback from them regardless of the fact that we have been calling them weekly to follow up. We have also tried calling first for women to try and log a complaint for the service provided but all we were told is that the issue has been noted.
Desired outcome: I'd appreciate a response from the insurance and a possible rectification of the mistakes in fixing in car.
1st for Women Insurance
-
Car not fixed due to internal errors committed by I st for woman insurance and not even resolving this problem 7 weeks later
Hi im MP Makhubela

iD: 8109090782088

Claim: claim 951215050/4

I opened a claim 7 weeks ago

My car claim was approved on 22 March and Prima panel beaters contacted me

I also got sms.

1 st for woman did not even know where my car is for 3 days , i had to call tracker to locate it , how shocking …

To my shock i called them last week and they informed me my car never arrived coy 1 st for woman did not authorize the towing to their premises

I have been given run around by 1 st for woman blaming internal departments on why my car has been stored without it being fixed 5 WEEKS later. Shocking!

now i get an sms from my Netstar tracker that battery is being fiddled with

Who will pay for the stolen battery ?

U still haven't authorized the towing of car by prima panel beaters from Assessment centre.

Prima even called Me today that it marks 4 weeks now since the repair was authorized the but the towing was NOT authorized

Im very hurt and disappointed

Can you call me please inform when my car will be towed tand the repairs start Finally after 6 weeks later !

This back snd forth with First for woman rubbish!

Im paying a lot of money for car rental outside 30 days and my car could have been fixed by now

Who must take responsibility of my current car rental bill that could be avoided

Thanks

Kate. [email protected]

0782399010
Desired outcome: To get my car fixed And 1st for woman gives me additional car rental since it is they fault they failed to execute their internal process to tow my car to the repairer for 5 weeks..
1st for Women Insurance
-
Vehicle insurance
I am honestly disappointed with the outcome of my claim, It has been three months and two weeks now since I have logged my claim for attempted theft on my vehicle and yet still the vehicle is not properly repaired and parked at my garage house. Before the incident my car was functioning perfectly and I had no problems with it.

The vehicle was assessed after the incident and the report stated that the locks, window and the battery must be repaired. The vehicle was sent to the panelbeaters Vleet VIP solutions for repair, during the process that took a long time with no communication from the panelbeater, I had to go to their office for them to attend to my vehicle and requested for feedback. It was a struggle for them to get it right, finally they claimed that it's fixed and arranged with me to drop my vehicle at my work place and while I was test driving the vehicle I encounterd that the gears are not function properly, I asked their driver what was happening with the vehicle as he was with me that time. I call Siphelele the manager from Fleet VIP solutions and they took the car back. After two days I spoke to Allister the other manager and He told me that the agreement was to repair what was on the quotation from the insurance company and he confirmed that with Dumisani, So they will drop off my vihicle as they need to close the claim. I got the car back but still could not drive it. I asked my husband that we should go check if we could get it repaired cause I am struggling without it, On that process the vehicle couldn't start it was off but the battery was expanding and there was acid coming out, It was scary cause it looked like it's going to explode. As they claim that they fixed my car as requested by the insurance company, still the left door lock is not working, and the car battery is sill an issue. In all of this frustrations and stress that I am encounting with my insurer 1st for women, My policy is paid up to date and the excess was paid in full with no hustle, but yet I am the one struggling to get by. For the past three months and two weeks my travel expenses where extremely high and I can't go on like this. They have exploited my rights as their client cause now they had to come tow the vehicle to the penal bitters again, I don't think I will be comfortable to drive that vehicle ever in my life.

I need this matter sorted as soon as possible.

Kind Regards

Dorcas
Desired outcome: I don't want that vihicle anymore I won't be comfortable to drive it again since they failed to fix it. I wish the vehicle to be paid off not fixed anymore.
1st for Women Insurance
-
Access refund and fender liner
On the 4th of November 2021 I was involved in an accident where the car after me knocked and push me to the car in front of me. Then I was told to pay the access fee if 7500 then it will be refunded in 30 days the legal team will want it from the insurance of the person who caused the accident. I paid the access fee on the 15 Dec. 2021 up to this date no one is giving me an update of when am I going to get it back, each time I called I'm told Thabiso will get back to me with an update but until now no one has bothered to give me an update. So please assit me.

Then with the fender liner The car was fetched from Renew it Randburg on the 15 dec 2021 apperantly the liner was replaced but not screwed well, my son came to fetch it together with my husband then on the way to my workplace my son heard some noise of something dragging on the drivers side whe he stopped and look only to find out that this plastic liner is draging he had to pull it off, so today I'm telling Patricia @Renew it she says it can not be fixed because its now long that I didn't report it. So i find it unfair for them to say that, I did report with the company that is doing customer satisfactory for renew it its on record cos when I was called after receiving my car I had few complaits and this fender liner I told them about it the lady said she will follow it up. Thanks
1st for Women Insurance
-
Premiums
Really fed up with first for women insurance... My premium went up from r35 to r285 for a cellphone insurance. When queried, I was told it was due to claims that were made. How dumb can you guys be!... My claims were declined!.. And yet my premium went up. I have been with this insurance for almost 4 years and this was my first claim!. It is daylight robbery... I've already contacted momentum to switch over. I can't deal with the fact that I spent much of money on premiums and it was not worth it. You guys produce false advertising! I would advise customers not to join them! They are quick to sign up for policies but the service is pathetic.
1st for Women Insurance
-
bad service
So this incident happened today the 16/02/2022 at 2:30pm and it was a call back because I had requested one. I'm an existing member and my policy number is 952049415. There is a lady that phoned me and who was not friendly at all asked me what the call back was for I then proceeded to tell her that I needed to cancel the tracker that I currently am paying though first for women that goes off with my premium and as I was explaining this she was quiet and unresponsive and I had to ask if she was still there on the line with me or not. When she responded eventually she asked me what "about the premium", I then lost my cool and told her that if she was listening she would have heard what I was saying about premium. I then told her that if she doesn't want to assist me she should just say so because she was just rude. I then tried to explain again what I needed to happen but she interrupted me and I told her if she wanted to know what I was saying about the premium she should give me the chance to finish what I was saying and then she dropped the phone in my ear and I haven't heard anything from her after that. to me she intentionally dropped the phone whilst I was still talking or explaining myself. the other thing that pisses me off is that she didn't even introduce herself for me to catch her name. I am so dissatisfied with that kind of service and I will not tolerate anyone treating me like that.
Desired outcome: Disciplinary or training on how to be professional
This review was chosen algorithmically as the most valued customer feedback.
I have had no assistance regarding a claim. I have emailed and called but there has been no response or help from the consultants. not once on the phone I was asked if I needed assistance or where I broke down. I was advised to go to the locksmith who will then contact the insurance. I was told the electric switch was covered and when I sent the claim I...
Read full review
1st for Women Insurance
-
Cancellation of my insurance
Good day

I would like to cancel my car insurance with immediate effect, as I found a cheaper one, your premium goes up every so I can't afford it anymore, I have other expenses to take care off so your premium becoming too much for me each month.
Kindly take this email as urgent, I don't want duplicate deduction this month.

Regards
Mmataedi Ellen Lethoba
Desired outcome: Immediately
1st for Women Insurance
-
Misled Death benefit
When I was looking for a new Insurance Company,
I phoned "HIPPO" I told them exactly what I needed
A "DEATH Benefit" for my husband as the VEHICLE was on Mr.EMILE HOFFMANNS, name. Fully comprehensive as far as I understood that this included the" DEATH Benefit" which I made clear to both "HIPPO" & FFW" consultant's.
When my Husband passed away, my Son Mark Hoffmann, checked with FFW's Consultant that my Husband was covered & he confirmed that my Husband was covered.
We waited to hear when the settlement of the" Ford Figo, " was going to be settled!
Suddenly the 3rd or 4th consultant after been referred to one other my Son, was told by FFW consultant that, MFC's consultant had asked me if I don't want "AD" cover with out any explanation as to what that was!
Only now I spoke to Sanlam & told them that "FFW" won't settle the Vehicle's out standing amount:-
To be told that apparently
"COMPREHENSION insurance" cover's everything except when you just DIE.
But "HIPPO nor FFW" told me this when I asked if my HUSBAND dies will the vehicle is be paid up to& I was told "YES" by both parties!
Now what!
Firstly I want all my premium's back from "FFW"
I am also taken this matter to the OMBUDSMAN & to the MEDIA on TV.

Mrs. EM Hoffmann
0646640331
Desired outcome: Settle VEHICLE as was discussed up front
1st for Women Insurance
-
Not doing what I asked
I want to take my husband off my insurance and put my daughter on as a regular driver with me with the regular excess applicable for me and my daughter as we are sharing the vehicle now, but the call centre agent informed me that it cannot be done, but I do not agree because my husband does not even drive my car and I am supposed to have a say in who can be on my insurance and who not, because the agent wanted to take me off and put my daughter on. When I informed him if that is the case I am going to get quotes from other insurance companies he just said it is fine.
This review was chosen algorithmically as the most valued customer feedback.
Good morning. I would like to lay a complaint. I have put a claim this morning (before 7 o clock) it was for my back window that was damaged and needed to be replaced. At 8:08 first for women contacted me my claim has been approved and they will send my request to glass fit. It is 11.08/and no sign of first for women!! I have sent call backs through the app...
Read full review
1st for Women Insurance
-
Car insurance claim 3rd party
I claimed from 1st women insurance 3rd party.
My vehicle was Off and stationery Parked outside a shop, insured party damaged my car. The car was digitally assessed and we were offered an amount. I got a quote from the company we would of been sent to from our insurance. This quote was more than double so o got another quote also from a place on our insurance list of panel beaters and was even more.
I sent both quotes in and we waited 2 months for a response. We got an offer of thousands less than both quote. No reason.
Its not fair and it should ne paid in full so i can fix my brand new rav 4.
I have decided to go to small claims court to sue rather. Im glad im not your client. If this was my insurance i would of left them immidiately. I expect to be paid in full, my vehicle was switched off and parked. There is no panelbeater around that can do it for less. Disgusting !
This review was chosen algorithmically as the most valued customer feedback.
Good day Policy number: 951187532 On the 22 August 2020 I reported an incident that took place on the 21/08/2020 were by I bumped into another car while reversing and the claim was processed and I was told the third party need to do their own claim which it was done but till today the matter has not been settled due to the fact that the amount that wa...
Read full review
1st for Women Insurance
-
sms marketing
I have been called and sent SMSes numerous times by 1st For Women, even though I have asked to be removed off their lists and opted out each SMS. Today, 20 October 2020, between 10:05 and 10:11 I have been sent the same SMS 91 times. This is not counting the numerous SMSes I have received daily which I have deleted. This is ridiculous and I do not want to be contacted by them.
1st for Women Insurance
-
Cancellation
I had car insurance with FIrst for women, then decided to cancel because of poor service. Upon me cancelling my policy with them they neglected to cancel the policy they took with the tracking company. I am now told I can't get out of the contract with the tracking company of which I did not undertake in my personal capacity. This was done by first for women as part of the insurance package I took with first for women and not the tracking company. My bank account is being debited for something I did not authorise. First for women needs to cancel the policy taken with the tracking company. I am very disappointed with a company that's supposed to be about women but they do the opposite.
1st for Women Insurance
-
Bad service
Bad service ever I have been with them 3 years without a claim, I lodged a claim on the 6 of august and after 2 weeks it was approved, boom today I call the panelbeater which is renew it only to be told that first for woman wrote off my car, when you phone them they cant even give you answeres you, im so dissapointed and my car was not badly damaged now its written off, good luck to people who still consider taking insurance with 1st for woman
This review was chosen algorithmically as the most valued customer feedback.
Good day, Can someone please assist? Policy number: 951232662 Below you will see the email trail of our experience we've had with our claim, first for woman and suspension city. Marcelino, a manager at 1st for woman, arranged that we would receive car rental for 15 days. Tomorrow 18th June will be the 15th day and this car will need to be...
Read full review
This review was chosen algorithmically as the most valued customer feedback.
Hi Hayley Below is a mail I sent to Automagic head office regarding the service I received when I took in my vehicle for repairs. " This is a formal complaint for various incidents experienced as my vehicle went in for repairs at auto magic Pietermaritzburg branch. 1. I took in my vehicle to the branch on 27/11/2019 where I received an sms saying the...
Read full review
1st for Women Insurance
-
vip fleet solutions roodepoort
My name is Kholwani Ncube. ID 7009046171181. I have a car insurance policy with firstforwomen policy number 951026130. I had an accident and my car was sent for accessment then Sent to VIP fleet Solutions for panel beating. After 6 weeks they called me to fetch my car and on arrival I found central locking of the car not working. Airbag light on, hazards flashing. Other door completely not opening. I did not fetch the car and I left it for them to sort the above issues. Today 15/10/2019 they called informing me that the insurance has agreed for my car to be sent to Renault as they are unable to fix the problem and they are alleging that the previous panel beater (renew it) had had incorrectly connected wires in the door. Firstly they had said paint was not drying due to wrong paint used by the previous panel beater. We as clients, we don't choose panel beaters, we are told to send the car to a particular panel beater. Iam even doubting the credibility of this panel beater.
The car was sent to them with hazzards flashing, airbag light on and rear door not closing and the other one not opening.

Thank you
Kholwani Ncube

0786597054
1st for Women Insurance
-
Car insurance
Hi Millicent,

I've managed to collect the car on Friday, 12 July 2019 from Jacko's Autobody & Dent Removers. I must say, I am disappointed by how First For Women has handled the claim process.

After my car was towed, it was stored at an incorrect towing yard, I as the client personally notified First For Women about my car location.
The first week after the accident and claim submission no one had made any contact with me. It took Ms. Millicent Polaits* more than 5 working days to contact me and follow up with me about my claim report/progress during this stressful period. The same week, my car was not booked for assessment nor at a Panel beater.
I took the matter to social media and I just kept on getting Automatic response that "a consultant will call you back".
Id spend 60 min in a day making phone calls every day to follow up on my claim and process.
I must say, I have never experienced so much stress in my life to a point that I'd get chest pains and my heart rate would drop all thanks to First for Women. This whole process affected my health and work, yet when they advertise themselves they make it seem like they know what they are doing.

Finally, my car was fixed (it wasn't even a huge job) the panel beater told me that this was supposed to take 5 days instead of 6 weeks.
When I went to pick up my car it had a few scratches and they told me that they cannot be held responsible for that, because the car was stored somewhere else (at the wrong yard) therefore, the scratched could've occurred from there.

I called First For Women (Access recovery department) on the 15th of July and I was told that they have not yet received my file.

I called again on the 22nd and I was told that my file is still new and they will attend to itas soon as they can, I should follow up with them on the 22 of August.

The sad thing is I have to wait for them to call the person that I was involve in an accident with, then they will send him a 30 day notice, then 7 days, then if the matter is not resolved I will need to gop to the Small claim court.

First for Women is happy to receive our monthly premium from a lot of South Africans, however when it comes to rcovering our access - the excuse they give us as their clients is - they receive a lot of claims.

This is some Bull Shit!

First For Women also added some amount in my policy, when I called to ask about it the consultant told me that I didn't submit my tracking certificate. This was after I submitted the tracking certificate for the 4th time.

I am disappointed and irritated by this Insurance company, very unsatisfied and disappointed by First for Women.

I need this nightmare to end.

Regards,
Nokuthula Mlangeni
Fed up customer
We are here to help
16 years' experience in successful complaint resolution
Each complaint is handled individually by highly qualified experts
Honest and unbiased reviews
Last but not least, all our services are absolutely free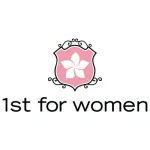 1st for Women Insurance contacts