Zone Fitness complaints
147
Zone Fitness
-
Extension of contarct without consulting customers
I have signed a contract with them in 2019 October for a 24 month period. We were promised that the club will start opening at the end of March 2020. Due to lock down this did not happen, And the gym was only open December 2020 when the first debit order was taken. I was thinking that my contract will expire in October 2021 if there was no lockdown. When I contacted them to give notice in November to cancel my contract since I was now relocating, I was told that due to Lockdown, the contract was only activated in December, and therefore it will expire in November 2022.
This information was never disclosed to me, I am now supposed to pay the cancellation fee, or keep on paying the gym i cannot attend. So I am wondering which steps I should take to address this matter, because I have brought this matter to their attention but they seem not to be bothered that they did not give notice about membership extension due to lockdown. They keep on sending debit orders to my account every month
Desired outcome: CANCEL THE CONTRACT STOP SENDING DEBIT ORDERS TO MY ACCOUNT
Zone Fitness
-
Gym
Dear Sir/Madam

This serves to complain about the above mentioned company. This company has handed me to the MBD legal services as they clsim that I owe them money.

May I kindly inform you that I do not owe Zone Fitness a cent. I terminated their srvices long time ago. I never used their services.

I am urging you to please stop this company to coloect money from me and must stop sending message demanding money from.

Regards
Weziwe Buti
0739963603
Ref from the MBD: 83530850
Desired outcome: Resolve the matter asap
Zone Fitness
-
Fitness assistant
Good evening, kindly assist for a week in zone fitness southdale the is one receptionist and one fitness assistant which makes things difficult when she is on lunch no one is on the floor to assist trainers including new members and sometimes she is by the reception relieving the receptionist
This is bad service and kindly intervene

Regards
Masindi LD
Desired outcome: Employ enough staff
This review was chosen algorithmically as the most valued customer feedback.
I joined Zone Fitness in Kraaifontein last year and due to being unemployed I could no longer pay the fees. Zone Fitness contacted me via email and I informed them that I am unemployed and that I cánnot afford to pay the monthly fees. The consultant Rowena Wenn informed me that she will place note on my account, that was in June 2021. Since then I have not...
Read full review of Zone Fitness
Zone Fitness
-
Sales agent and the manager
On the 2/12/2021 I went to zone fitness Bellville to upgrade my membership card to a superclub. I was assisted by Siya, when i went to wynberg i was told he was not suppose to up grade me as i was upgraded automatically hence i was paying during covid.

I went back to Belleville spoke to the sales manager he promised to call me back which he never did. I had to go back again to Belleville and i was assisted by someone else she tried her best as she told me they will try to put back my monthly installment to R197 instead of R299

I am unhappy with the sales consult Siya cause i feel like he just wanted a sale and upgraded me although i was upgraded already by the company, his manager is also careless cz he contacted me back as he promised. I had to go back and findout myself what is going on.

Kind Regards
Pakama Anita Mangali
Contact number :0635788717
Email address : [email protected]
Desired outcome: Sales person and his manager should have contacted me to apologize but they don't care! I want the company to deal with them before i take further steps
This review was chosen algorithmically as the most valued customer feedback.
RE: Wade Page - Zone Fitness Contract Westgate Mall Mitchells Plain 4 Mariner Close Rocklands Mitchells Plain 7785 22 November 2021 © 082 704 7905 Ref No: 83529036 I would like to complain about my son's contract with Zone Fitness Westgate Mall Mitchells Plain. Wade is currently an unemployed student whose contract ended in February 2020. My son & I...
Read full review of Zone Fitness
Zone Fitness
-
Payment and cancellation
I opened a gym account with Zone Fitness March last year before we went under lockdown. The first month was supposed to be free but they debited my account. For months I did not go back to school coz and still I was expected to pay. I have not gone to Zone fitness since March last year and still they expect me to pay. I could not go to school due to financial difficulties and asked them if I could cancel when I registered they said to cancel I would pay R1800 but then when I wanted to cancel they said I should pay +-R3000 for what I dont understand. I'm a student and I have someone else under me. Why are they not like virgin active that let people cancel for free because of Covid. Is it our fault that Covid started?
Desired outcome: For me not to keep on paying a monthly fee because I'm not going to use the gym
Zone Fitness
-
Canceletion
Hi I will like to complain about zone fitness I went last year to cancel my contract I finish the 2 years around Match I went to cancel it the guy the he said the guy who cancelation is not the I went and I went again this year no help now I received a call from other people asking to pay zonefitness and they didn't give a paper or anything as proof so what must I do.
Desired outcome: Bad service when you want to cancel
Zone Fitness
-
Harassment
I was technically forced to sign up on the 23rd September! I was told clearly that the whole of October is going to be free as it's part of the special and that the first debt would take place on the 29 November 2021. I am super upset as my account got debted on the 29 October, YOUR WORKERS AT ZONE FITNESS IS CONTACTING ME PERSONALLY HARRASING ME FOR MONEY, KNOWING THAT I WORK ALSO EVERYDAY, THEY CALL TO MY CELL DURING WORK HOURS. I HAVEN'T EVEN STARTED GYMING YET CAUSE I DON'T EVEN HAVE A PROPER MEMBERSHIP CARD! ZONE FITNESS IS A BAD BUSINESS AND I WILL NEVER RECOMMEND IT TO ANYONE
Desired outcome: I would like the harassment to stop and also a cancelation, where I refuse to pay the amount that your workers said of R1000. That's ridiculous honestly
Zone Fitness
-
Closed account complain
Hi my name is Zinzi Zima id number 8809011019086 I've paid up my zone fitness account 2016 at sanlam centre in parow, up until today credit worx is still harrasing me and the worse thing is I can't get a job due to this account. I have a 2 yrs baby that I still need to take care of her. she can't afford to sleep without a roof and empty stomach because of your fraudulent, why should an innocent soul suffer because of you? I don't think guys you will enter the heaven. I need EFF to interfere
Zone Fitness
-
Canceling my contract
Please stop the debit order. My contract was for 2 years and it is more. You send the msg saying it was going to be over by August. But you are continuing the contract without my consent and going against the contract I signed. So please please stop stop stop the debit order. I do not wish to continue coming. I even stop coming since 2019 but I let the debit order go through. So please stop I don not intend to continue the Contract so please please stop. You guys are giving me a bad record
Zone Fitness
-
Aircon in the studio
Is there anything they can do in the studio at zone fitness westgate mall. The heat in there becomes so unbearable. The fans is so high up, it doesnt help at all. If they can maybe get some floor fans, that wud really help alot. And also we have been requesting for the Saturdays beginners step class to be brought back, but to no avail. So if u could pls look into that, it wud be appreciated.
Zone Fitness
-
Gym contract cancellations and lawyers
I signed up a 24 months cobtract with zone fitness, pretorius street December 2018 to December 2020 thats 24 months..in june 2020 i requested cancellation by email stating that they should cancel my contract at the end of the contract term which to my knowledge its End december 2020, i did not say immediately or with immediate effect in the email ..they responded about covid 19 free access and they did not explain that because of covid they will be extending the contract after expiry by a month or two..they did not cancel it..they instead said i must pay R281.00 for cancellation.For what i don't know, until i was harrassed by phone calls from lawyers and that there is court order, they will garnish my account for R600_+. I am not happy, i am so disappointed. I don't know if my email was misread or its a way of putting clients into depts. When i requested cancellation i specifically said end of december 2020 which to my knowledge was end of my contract.. thus responses from her i have never received at that time that's why there is no response from me..only in january when i reversed payment then they cook up things...why would she ask me again if i want to cancel at the end of the contract when i requested so?why must they extend my contract by 3 months without them notifying me? without my consent? Did i cause covid? Did i ask for them to do the suspension on my behalf?Now putting my credit reputation in the negative. Attached find trailing emails..and her responses
Desired outcome: Stop and cancel legal action of garnishing me and this debt they createdted self
Zone Fitness
-
Gym contract
I am so unhappy with zone fitness, as they now have put me further into debt. I opened a contract in Nov/Dec 2020 for myself and my son at the Capricorn Square branch in Muizenberg Cape Town..

I ran into unforeseen financial difficulties and was in arrears for a few months. I was informed this month that I have been handed over and I am liable for the full amount of the 36 months which accumulates to R12000. How can it be that I am a few months in arrears (not even 10months) and now I have to pay the full amount of the contract. This is really unfair, I am a single mom and and something I can't understand. I can't afford to pay this amount. How am I expected to pay this back. It is making me sick to think that I am deeper in debt now. Zone fitness staff just do not understand and just release us from our contract. COVID and clients might also feel not safe to attend the gym.
Zone Fitness
-
Wrong details on application form
One of their agents signed my husband up as a member but wrote his name with my ID number. Him as banking account holder with my banking account details How did this pass through whoever captures these deals. Clearly you will see when you enter my ID number it says Female. Please I want to take this further as I work as Admin at a well known company and if I should captured details like that incorrectly I surely will be fired and they'll accuse me of FRAUD.
Desired outcome: I would like to be compensated please
Zone Fitness
-
Gym Membership And Unfair Outstanding Amount On Account
Hi there,

I trust you all are well.

I have a dispute on a matter that should have been resolved years ago when I left the City of Joburg. After attending the Zone Fitness Gym at Southdale Mall, Joburg while I was on a 12-month internship just up the road at a shopfitting company in Robertsham, I had to leave since my internship program ceased with no permanent employment to even continue residing in Joburg.

Since realising afterwards I was misinformed about the minimum term contract offered, apparently 2 years, I am contesting the 1 year that I didnt attend due to relocating forcefully. My contract was the period: 2017-2019. My Internship was the period: 1 Mar 2017-28 Feb 2018. The sales agent who actually found my details from a prior cancelled attempt at signing, assured me to not worry about the terms and never walked the cancellation part with me since I was open about me leaving at the end of one year.

To my surprise, I get a call this week about Zone Fitness. It's now been 3 years since I left Joburg and now I have to deal with this unethical attempt at extorting money from me for a 1 year period that clearly was impossible for me to use at their gym in Southdale. How can this be lawful?

Its tough as it is getting employment, and currently I am employed at a decent post only the 2nd time since interning in Joburg.

Now, with a good credit score and no judgements, I am faced with this from Zone Fitness Accounts. Surely, this can't be permitted. If so, I am forced with obliging.

Has nobody sued this company yet?
Desired outcome: An email with an attachment detailing what I am liable for. Also, I want them be mindful of what they are asking for considering my situation with them.
Zone Fitness
-
Bad service
My name is Bennett Saayman
6709075567081
I have been a member since 2019 at Willowbridge Zone Fitness Gym. Due to medical reasons I canceled my membership at their advise. The consultant who dealt with my query was Heinrich from accounts at Willowbridge. I was informed to pay the outstanding amount due which R400 as my account must be zero. I paid it, and was promised a paid up letter. The ordeal transpired in 2020.I received a paid letter in 2021. I submitted to the collecting company. They said the letter is not a legitimate letter as no manager signed it.Still waiting on a paid up letter.
Desired outcome: Fully paid up letter
Zone Fitness
-
Cancelation of contract
On the 31/05/21, I signed a 24 month contract with zone fitness capricorn then transferred to wynberg . I paid the monthly fees with my student bursery. Iam currently not studying anymore due to covid I am unemployed and cannot afford to pay the remaining months. So I went in to cancel my contract so a lady at wynberg zone fitness gave me a price of R1037. 00 and she wanted me to pay upfront in 2 days. When I calculated the amount myself it came out to R407. 00 for the 10% of my remaining months. She tried to over charge me double and when I questioned her she rude spoke loudly with attitude. She has no customer ethics. I am utterly disgusted with the service and treatment I received when I tried to end my contract. Which everybody knows we in the middle of a pandemic so where's the empathy?I am deeply disappointed with the way she spoke to me when I said I can't afford to pay it. Zone fitness won't see me again!
This review was chosen algorithmically as the most valued customer feedback.
So I received an email from lawyers recently. I was handed over to lawyers from zone fitness. The problem I have is that it's been a year almost and I only find out now that my account is in arrears. If the lawyers didn't email me I would've never known. PLEASE NOTE: that the same information Zone fitness had of getting in contact with me (phone number and...
Read full review of Zone Fitness
Zone Fitness
-
Zonefitness Philippi branch
I don't know how many times do we have to complain about the bad experience in that branch. It is clearly showing that Zonefitness doesn't care about us and the only thing they worry about is if u skip a payment.

Simple clear that as long as we are black we will die suffering.

The pain of taking shower with cold water after gym and one is even feeling sorry but UYABHATALA💔
We are here to help
16 years' experience in successful complaint resolution
Each complaint is handled individually by highly qualified experts
Honest and unbiased reviews
Last but not least, all our services are absolutely free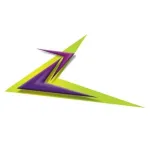 Zone Fitness contacts