Newest Zara.com reviews & complaints
The complaint has been investigated and resolved to the customer's satisfaction.
This review was chosen algorithmically as the most valued customer feedback.
I was recently at the Mapleview Mall in Burlington shopping at Zara. I have never had a issue at a different location, but I was absolutely disturbed at how the employees treat customers. I had purchased a top with my wife and needed to make an exchange for a different size. I stood at the counter for about 3 minutes right infront of 2 employee, chatting...
Read full review of Zara.com and 4 comments
The complaint has been investigated and resolved to the customer's satisfaction.
change room policy
I was told repeatedly that I was not allowed to stay in the changing room area because I was not trying on clothes. The fact that I would be the person who would be paying for my daughters clothes did not matter. I was told to ask my daughters to go back into the store every time they tried on something different. It didn't matter that I was helping do up back buttons, fetching items in different sizes, etc.
One employee told me the policy is a theft prevention measure. Another employee told me that was not true. I was also told that this had been the policy since the store opened but I had never been told to leave the changing area in this store before. The store was not busy; maybe a third of the changing rooms were occupied so I don't think it had anything to do with reducing crowding in the changing area either.
I was harassed the entire time my daughters were trying on clothes. It was not a experience that I would like to repeat.
Resolved
The complaint has been investigated and resolved to the customer's satisfaction.
The complaint has been investigated and resolved to the customer's satisfaction.
scamming sisters
These two took the IDs and decided to scam and not pay.
They have a couple of addresses.

1) John Paul Arreglado
Planet Hollywood Business Center
3667 Las Vegas Blvd South
Las Vegas, NV 89109
2) John Paul Arreglado
2845 Providence Way
Pomona, CA 91767
Email: [protected]@gmail.com

Posted by [protected]@anonymousspeech.com
Resolved
The complaint has been investigated and resolved to the customer's satisfaction.
scarpe
Ieri mi sono recata da Zara nel Centro Commerciale Freccia Rossa di Brescia, sopra una bacheca dov'erano esposte solo scarpe era appeso il cartello "TUTTO A € 29, 99". Ho chiesto ad un commesso se il prezzo era quello riportato sul cartello ed alla risposta affermativa, ho deciso di prendere due paia sandali, uno color cammello ed argento e l'altro rosso. Alla cassa il cassiere mi dice che il sandalo color cammello costa € 49, 99 mentre quello rosso € 39, 99 e non € 29, 99 come riportato sul cartello. Ho cercato di dire che se un prezzo veniva riportato in grande su un cartello, quel prezzo doveva essere, ma il caporeparto mi ha detto che si erano sbagliati ad esporre le scarpe ed i prezzi erano quelli maggiorati. Non ho acquistato nulla in quanto se un prezzo è esposto, quello deve essere. Ho sempre fatto acquisti da Zara ma ora penso che nonentrerò più in un loro negozio considerando il comportamento avuto.
The complaint has been investigated and resolved to the customer's satisfaction.
wrong price tag
Last July 9, 2010, 2000 HR, while passing the time, to fetch our daughters watching the Usher Concert, we chanced upon Zara in SM MOA on sale. My husband & I checked it out, in case, leather jackets are also on sale.
We were glad that a line of Men's leather jackets were on sale to almost 50% (exact original price is about 8k). The section carried a big sign that says the sale price. Taking advantage of the windfall, we took 3 leather jackets, all priced at P2490.
At the cashier, we were told that they should be P3490 (1K more). We told the cashier, why is that so? We told her, they should have pulled out all the items wrongly tagged, so, it does not deceive, confuse, trap, compromise the customers into buying an item, w/c surely was chosen because of the discounted price at that time. It should not be when already during payment that they will be informed of the mistake (of inefficient / careless employees). I even told them, in the USA, whatever price is attached to the item, even if it's only $1 (to an originally $1000), the price tag will be honored. Precisely, because it is not the fault of the buying customer, but the lapse in their work. (And if 2 prices are attached, the lower one is followed in the payment). Mind you, a lady and son, were also in the same predicament, with a few shirts on their hand. She also expressed the same sentiment. Since the line behind us is getting long, & there was no point complaining, because, even her supervisor concurred w/ her, we had no choice, but to go on w/ the purchase, together w/ some other items, using our BPI credit card (w/c can afford the additional amount, of course).
I think the staff should have rectified their mistake, as soon as discovered behind the scene, not, at the customer's presence & expense. This is pure ineptness. What if the customer was paying in cash (& her money is just enough for the price tag)? That person will have to forego the purchase, feeling sorry and embarrassed, that she can't afford the higher price?
A few days after, at Zara Greenbelt 5, we related our experience to the sales staff, and they were apologetic & said, they should have honored the price tag. I know it's a loss for the company, but, won't you be losing your customers also, and the reputation of your highly regarded store (a favorite of the family), because of this? This is POOR CUSTOMER SERVICE & POOR MANAGEMENT.

Invoice No. [protected] & -15 : Machine ID No. [protected]

We hope to hear the official stand of the store and Zara, as a whole, regarding this matter, not only this particular incident. Thank you.
Resolved
The complaint has been investigated and resolved to the customer's satisfaction.
no cctv
I just had a bad experience at ZARA Glorietta today July 10, 2010 at 3:00pm by having my wallet stolen inside the store premises.

I believe it happened when a fat lady wearing white shirt, pants and with pony tail bumped me at the kid's section. I immediately went to the guard and asked if they can close the door but the lady just told me just to talk to the manager. Ten mins had passed but stil i cannot see a manager, the guard didn't even bother to help out and look for the manager.

Once I was able to talk to the manager, he just asked my name and my number. I asked again if they can close the door but he said they can't. I asked if they have CCTV so i could check. unfortunately they have none.

I am terribly disappointed given that ZARA is a high end store and I was shocked to hear that they don't even have a CCTV. They don't even know how to protect their customers from pick pocket people.
extremely poor service
Customers beware!

I wish to share my experience at Zara Brent Cross to highlight their desperate moves to keep money in their till!

I work at the Head Office of an established retailer that prides itself of it's excellent customer service. I have had an extremely busy month having been on holiday, and work being hectic due to the company's clearance commencing in this month.

I managed to fit some time around my busy schedule to return a pair of shoes which I had purchased 31 days previously (their returns policy is 30 days, but please bear in mind that the amazing hot weather, and of course the World Cup had withheld me from visiting the branch the day or two before).

The assistant who was supposedly "in charge" shook her head when the assistant had called her over to check wether it was ok to process the refund. She refused to give me her name when I challenged her decision as, having worked for numberous retailers, I know that the store manager can use their descretion in such circumstances to overide the system (Ihad been a store manager too!).

To add to the frustration, she was not sympathetic, nor did she offer an alternative solution such as a credit note, or an exchange. In my oppinion, it is the branch's desperate attempt at meeting their sales targets in this econimic climate.

Perhaps Zara, or indeed Zara Brent Cross, should take a leaf out of the company in which I work for, or any comapny which go the extra mile with their service. The customer will always remember good customer service, but more importantly will remember the poor service, and share their poor experiences with others more so than their good experiences!

I could go on but I wanted to take this opportunity to warn others of my experience. Having spent on average £150 every month in Zara, I am now compelled to spend my hard earned cash elsewhere (sorry this may seem petty to some. What can I say, I'm passionate about service). Such a shame.
poor customer service
Im writing to express I felt Zara at Maidstone Branch UK have treated me in an unacceptable, unreasonable and unfair manner.

On 22 June 2010 (Tuesday), Ive brought an unwanted skirt to exchange for other goods whilst I reached to the till, I have noticed there was no receipt to be presented. The Shop Assistant refused to exchange the goods, in the meanwhile the Shop Manager also turned up to the till and I explained to her that I have bought the skirt at the weekend, so the Shop Manager started to search through her file containing receipt records, however, while I was still trying to recall my memory for a specific time just to help her to progress further, she had changed her mind and she slammed her hand on the file. She got annoyed and refused for the exchange. Then she has just walked away.

Her rudeness gestures and facial expressions have showed that she was very impatience, short tempered and I have given her such a troublesome in the morning. I have felt ever so embarrassed to beg for an exchange in front of all other customers which the items I have already paid for and was unwanted.

I have not been noticed their list of policy and this kind of situation havent been happened to me in the past. Since then, I have found the receipt at home. I returned to Zara and produced the receipt and the goods for a full refund which they abode.

In the above case, the Shop Manager has managed to obey the company instructions, however, she have not only neglected assess my circumstances appropriately in respect of taking a glance of the returned goods (which all of labels was still hanging out of the skirt), but also failed to maintain their code of conduct towards their valued customers. In view of this small matter, we will not shop at Zara in the near future as such rudeness attitudes towards customers would not be tolerated.

I would like to advise Zara that they could give more flexibility and adaptability to customers in respect of above situation and improve the staffs conduct by giving them more professional trainings and advices towards customers relations. At last, I, sincerely urge you to deal with this matter without further delay. Thank you for your attention indeed.

i guess Zara will just be ignoring all their complaints because they dont hv any customer services at all.
The complaint has been investigated and resolved to the customer's satisfaction.
This review was chosen algorithmically as the most valued customer feedback.
I just had the worst store experience thanks to Zara (Shangri-la branch, Philippines). I intended to purchase an item through credit card and the cashier refused to close the transaction because I CHOSE NOT TO present a valid ID. As I understand my rights, merchants can only ask for identification but are NOT ALLOWED to deprive the customers of their...
Read full review of Zara.com and 7 comments
The complaint has been investigated and resolved to the customer's satisfaction.
This review was chosen algorithmically as the most valued customer feedback.
Today I was at the Zara in downtown Vancouver. I am familiar with many of their ### sales ladies, today was no exception. I was trying on pants in the kids department because being petite, those are the only pants at Zara that are the right length for me. I say, "excuse me" to a sales lady, she eyes me haughtily so I clarify, "I have a Question". Thi...
Read full review of Zara.com and 41 comments
Collect Your Trust Badge
Be recognized for outstanding customer service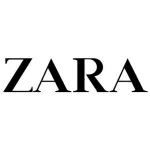 Zara.com

contacts
We are here to help
19 years' experience in successful complaint resolution
Each complaint is handled individually by highly qualified experts
Honest and unbiased reviews
Last but not least, all our services are absolutely free