WOW! [Wide Open West] / Knology reviews & complaints 41 - 26
WOW! [Wide Open West] / Knology complaints
26
WOW! [Wide Open West] / Knology
-
Bad ordering experience
I ordered whole-home HD DVR from the website www.wowway.com. I paid about $900 for my order and for the services. They promised to deliver and install everything within 3 days. I waited a week and called their customer services. I spoke with a lady, who asked my address and told me that tomorrow everything would be installed. But they didn't arrive. Please leave comments about this seller, because people should be aware when they buy from such dishonest seller.
WOW! [Wide Open West] / Knology
-
lousy cable service & horrible technicians!!
Different company name, same lousy customer service! My wife and I were sorry we chose their cable service, the cable technicians were rude, didn't install our cable properly, and when we called to complain, they gave us the run-around, and the technicians had an attitude when they had to come back and do the work correctly! Don't hire these incompetent *erks! Plus, this company still enforces job discrimination..
WOW! [Wide Open West] / Knology
-
Unacceptable cable service
I have used WOW as my cable service provider for about 8 years, and I have had my video bundled with my telephone service and digital subscriber line for the past few years. My picture on all televisions breaks up, freezes, tiles, etc., resulting in an unacceptable picture along with audio. I have had two techs here in the past couple weeks and all they can tell me is that the company is aware of the problem and is working to solve it. I know I should just change to AT&T, Comcast or some other cable option, but it's such a hassle. How can a company knowingly provide unacceptable service at a hefty monthly charge?
My 1st mistake was ordering Wide Open West. After seeing how terrible the cable and service was I had to immediately cancel. Well, they ended up billing me 250 dollars for 2 days of service. I called...
Read full review
The complaint has been investigated and resolved to the customer's satisfaction.
WOW! [Wide Open West] / Knology
-
Terrible company
On April 11th, my roommate called me at work around 11 AM and said our neighbor noticed that we were receiving the WOW channel line up on our box. That's strange since we are Insight Communication customers. During the call he informed me that our cable was now off, and that a WOW installer was out back. He asks the installer what is going on and the installer proceeds to get very SNOTTY and informs him that our Insight installer STOLE the WOW drop from the utility line.

We have had Insight since April 2006. We live in a multiple unit building. We have had multiple technicians from each company come out for various installs and repairs, not ONCE had that ever been brought up. Of course I was suspicious, I called Insight to report our outage at 11:30 AM, and quickly rushed home.

Now I will admit, by this time I was very heated, and I exchanged a few words with the contractor. I was mostly angry at the excuse he was giving us, and for cutting off our service from the competitor of the company he works for. I ask for his supervisors number and proceed to call him. He tells me he will soon be out.

During this time I witness the installer DROPPING the brand new cable modem right on our concrete driveway. Hope the neighbor figures out what that rattle is. The contractor's supervisor shows up and tells me the same story. When I ask why they didn't call Insight, rather than just cut us off. He said it was OUR responsibility. And basically ACCUSED us of knowing the drop was 'stolen'. How can we call Insight when our phone, cable, and internet were all knocked out by their installer? His answer to this is to give me his cell, with the smart alec remark, 'Well I wouldn't want to put you out of cell minutes.' Well I wouldn't be, bub, if your installer just did his job.

When I ask for the supervisor's manager's number, he tells me 'he is the only one'. Oh really, I'm talking to the CEO of WOW. I'm impressed!

Well now the race is on. Because I threatened to have them removed from the property. I also had to call out our landlord to diffuse the situation. They still have not apologized for cutting off our cable with no warning. They also have no response why we got WOW channels before the shut off. The rush through the job and are out of there by 1 PM.

Insight could not reconnect our service until 5 PM. When the tech shows up, I see him looking at the bang up job WOW did and shaking his head. I asked him to show me what they did. Apparently WOW is not local, but they hire local independent contractors. These people like to cut costs, so they will switch the Insight line at the utility pole, to their connection. Just so they can save a few bucks and not have to run a new line from the pole to the building.

He says WOW installers are doing this all over the city. The proof of this is the WOW channel line-up appearing shortly before the installer can walk over and cut off the connection to your apartment. Beware if WOW installers are near your apartment. This is hard to do anything about, and its hard to get the police involved since it is a rental property.

WOW hires shady and lazy independent contractors and there is lack of accountability on their part. This lack of action leads to very unprofessional contractors who think they can do whatever they want. I will never be a WOW customer, and I am encouraging friends and family to never consider their service or to drop it. The deceptive tactics of their contractors, is a face on the company itself.
The complaint has been investigated and resolved to the customer's satisfaction.
WOW! [Wide Open West] / Knology
-
Wide Open West contact info
I have had difficulty with my phone service. The problem is that I could
not find any contact information for the upper management. I am writing to
let everyone know how to find it. You have to look in the menu for finding
employment with them. Careers at WOW! At the bottom of the homepage, to the
left is a list of areas, click on Management Team. Here you will find all
of the higher management, including the CEO, with contact links.
We are here to help
16 years' experience in successful complaint resolution
Each complaint is handled individually by highly qualified experts
Honest and unbiased reviews
Last but not least, all our services are absolutely free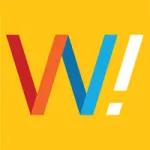 WOW! [Wide Open West] / Knology Company contacts