Window World complaints
187
Window World
-
Windows seals are leaking. Windows are discolored
This is 7 months now that I have been trying to get discolored windows replaced. I have been given the run around by Tampa supervisor as well as regional supervisor in New Orleans. I paid for windows that got discolored before even 1 year was up. I keep getting told that 2 weeks my windows will be here. 7 months of run around. Please replace my windows.

William Lemus [protected]
Desired outcome: replace windows promptly
This review was chosen algorithmically as the most valued customer feedback.
Please see the message from your manager below... I can't believe she attempting to make this our issue. It is clear that the errors fall completely on Window World. Weve paid 60% of our bill. Completely unacceptable treatment of your customer. I choose Window World for the customer service, and I received the complete opposite. I received a call from...
Read full review of Window World
Window World
-
Window World installation
Contracted installers who attempted to install my windows did the following: Did not insulate the windows with foam. Poorly trimmed the windows and used to much or no caulk at all. Some is falling off after two weeks. Did not measure the opening before removing the old window. New window was to tall. I had to remove my sill to make it fit or have plastic over the hole for two months until a new one could be ordered. Broke bathroom tile around window and gobbed caulk over it to hide it (made it look even worse). Clogged the shower with debris due to them not putting down plastic. Had to remove the P trap to clear. bathtub took a while to clean. 4 windows so badly installed they will need completely replaced. The rest will need removed and reinstalled in two months. Crew left their trash all over my property including large pieces glass that ended up in my dogs foot. Killed some herbs in my garden by tossing debris on them (not under the window). Left the windows covered in hand and face grease. Let them use my garage to work and left it with glass on the floor. While I get a company cant control 100% of the labor, they can control how they respond to the issue. Called Window world, they sent a guy out to inspect. He agreed it was very bad and placed a new order to fix the windows. Called the main office about the damage. Told to expect a call in 24 hours. Waited 5 days and I called back. They offered me 200$ off. That wont cover the broken tile or replacing the surround. Told I would get a call back in 24 hours. 5 days later I call and they offer me 400$. I have been nice up to this point, 400 for this fiasco is an insult. Window world is a large company who cares nothing for you. Currently I am speaking with a lawyer and this might end up in court. Do your research like I failed to do. Don't let that warranty get you. Its a trap.
Desired outcome: Compensation for damages/inconvenience
Window World
-
Window Installation
My husband and I purchased our windows for our home in October of 2020. It is now July of 2022 and we are still waiting on our last window to be replaced. The communication from the Orlando office is horrible. We the ones calling to follow up and always get the run around. There is no follow up. I would never recommend this company to anyone. I work in the industry of flipping houses/duplexes so I could be referring lots of business but will never because no one seems to care to call us back or get this matter resolved.
Desired outcome: I would like some type of refund and an apology.
Window World
-
Improper Window Installation
Window World of North Atlanta, 2285 Northwest Parkway SE, Atlanta GA 30067 never found right siding that was damaged by the installers, my windows, damaged siding on outside and damaged sheetrock still not repaired and we have not received any form of proper resolution since the operations manager, was at our home on April 19th and the general manager, was here in May. Date of incident: January 29, 2022, Amount of money paid to business: $6899.50 (half balance of a 13,799.00-purchase agreement amount) The business committed to provide me with proper removal of the old existing windows. Then, complete proper installation of new windows to include 8-4000 series DH All-Weld, 10 Picture/Fixed Lite, 1 Specialty Window (5114 eye brat, 19 SolarZone Elite (Energy Star Compliant), 19 Installation. 19 Full PVC Exterior (nose sill, brickmold). The new windows were installed incorrectly because they were not pushed all the way in, properly calked and or sealed. Air can be felt seeping in around the bottom and top seals for every window. The specialty window installed at the front of the house is the wrong window and not the one that I paid for. The installers caused sheetrock damage that includes holes, scratches, scrapes, dents, in multiple locations throughout my home (office, kitchen, family room, bedroom, foyer). The molding around several of the windows was also damaged, cracked and discolored by the installers. There was also substantial puncture damage to the siding on the backside of the home and the wood on the top deck area. After I complained to the manager, a new installer was sent out to assess the damage and he stated that "he was shocked and embarrassed at the poor work that was completed and that they would make it right." It is now going on 6 months of me going back and forth with the company and continuous broken promises to make it right. My electric bill is steadily increasing because my unit runs constantly under confusion as heat is consistently seeping in and my cold air is consistently seeping out. I want my money refunded so I can have another company come out and properly repair. I do not understand why we are being treated differently. Why are we still begging to have a job that was paid for completed? I am at a loss for words.
Desired outcome: Monies refunded. New windows improperly installed removed, old windows put back so I can hire another company.
This review was chosen algorithmically as the most valued customer feedback.
Ordered 25 windows on august 4th, 2021.Installation done on jan 25th. 1 large window 6 panels broken glass, wrong grid placement, one broken window in bedroom, wrong window in bathroom, was to be obscured, large window in back of house received and installed bronze color instead of white. Large window in stairs not level and leaking. Replacement window...
Read full review of Window World
Window World
-
A order we placed in January 2022
We have replaced quite a few windows and sliding doors with Window World and have recommended our friends and family's do so over the past 10 years. Now I'm not sure I would tell anyone to use them ever again.

In January we ordered locking handles for our two-window world sliding glass doors with beige frames. We ordered them because we are older and have a problem going up and down our front steps so decided we would use the sliders to leave and enter the house which is a direct entrance from the driveway. The day we ordered them, they charged us $ 120.00 to place the order. We have repeatedly called and inquired when the handles were going to show up. Every time they say it's still on order. Or... a couple of times they said they had come in and when the repair man comes it's not even a handle but the internal part or totally the wrong color. The repair men act totally surprised each time and one even noticed that the frame around the sliding door was dented and ordered a repair order to fix that. I have called customer service and get the same bull crap from them each time. I asked them where they were coming from...China? I think they said Ohio or somewhere up north. They could have walked it down in 6 months! Here it is over 6 months later and still no handles with locks nor repair of the strip around the door.

They have our money and are in no big hurry to get this to us at all. If we didn't call them, we wouldn't hear from them...Their customer service totally stinks. Not once did they ever say they couldn't get the items or even refund our money. To use the slider to exit and entrance we are forced to leave them unlocked and now days that is not something you want to do. Frustrated is not even the word I would use to describe dealing with them.
Desired outcome: We want what we already paid for and the repair to also be done. We're tired of the stupid excuses they keep giving us....We also want people to know not to deal with them if this is what their customer service is like.
This review was chosen algorithmically as the most valued customer feedback.
Darin simons has returned back to this warehouse job after he had been uncompensated for his time off after his motorcycle accident, even after having never been able to adequately log into his paycom in the first place So as he was not granted his pto he still returned, and as he never recieved his service tech pay raise he still returned He did not...
Read full review of Window World
Window World
-
New Windows and damages made
Hi,

First of all the window are nice. That is it. On June 13, 2022, I had lots of damage to my window frames of my home where the installments took place. We have been at this current home for seventeen (17) years and never had any work done to the windows or any part of the house for that matter. I took pictures and sent them to the Sales person, Levi Glassrock at [protected]), which in turn (supposedly) notified Supervisor by the name of Steven/Stephen at [protected]. It was great at the beginning when we were excited to get our windows installed but now after the fact...we will have to shell out more money to fix what the installers did to the home. So, on top of the money we will spend on the windows we are now talking about more money for the damages that were caused. The complaint I gave Stephen and Levi keeps going back and forth and I am not a yoyo. If they are not professional enough to do something about it then refund me my money back. No one wants to call back and own the damages that were made. On top of all of that We were told that all the brackets for the blinds would be left alone. Well some were taken off and some were not, but the ones that were taken off, per the Installers they would not put them back on. PERIOD! And Stephen was on their side and said if we want then back on then we would have to pay out of pocket because they cannot lose any installers. I told him I already have enough problems in my life I do not need to hear your problems as well. That is not for me to know.

I HAVE PICTURES OF ALL BELOW - I WILL SEND WHEN REQUESTED BY YOUR OFFICE. THE SALESPERSON ALREADY HAS ALL THE PICTURES.

1. There were damages to just every window frame.

2. I cut the bottom of my foot on whatever was left on the floor.

3. Three days later and I am still finding nails on my driveway and throughout the home.

4. The brackets to the blinds were taken down on some windows and left on the rest. Makes no sense the reason why they could not take down the brackets.

5. The installers that were on the top window kept dropping trash from the old windows down on my PALM TREES which was damaged (traumatized) just these alone are $350.00 a piece.

I am looking to be compensated for the damages and I will wait on your call very soon.

No, I will not recommend Window World to my neighbors any more.

Velma Leal

[protected]

Carlos Gonzalez

[protected]
Desired outcome: I would like to be reimbursed for all the damage and I will find someone to fix my home. I want a refund.
Window World
-
"Lifetime" warranty - what a joke!
**** Buyer Beware! Do Not Buy from WindowWorld ****

Their "lifetime warranty" is a scam. They have invalidated my warranty because the home was rented. I never received documentation at the time of purchase stating this would be a problem (and I save everything!). Now that I'm ready to sell my home ... I can't transfer the "lifetime' warranty to the new owner because it's not "owner-occupied".

Just as bad ... the local WindowWorld owner ("Jason" - Louisville area) was downright rude. And despite promising to call me back the next day with additional information... I have heard nothing. Nothing. He claims the reason that Window World won't honor the warranty is because "renters are hard on homes" (although I have no history of any warranty-related requests for this home, nor are any pending).

I called Window World's corporate office and got the same rude treatment. The woman I spoke with told me "it's the local owner's decision".

Spend your hard-earned money elsewhere. And ... read the reviews on this company. I wish I had!
Desired outcome: This company won't take any action (see their reviews!). There are loads of WindowWorld customers that are in a MUCH worse position than me. I just want to warn potential customers to take their business and hard-earned money elsewhere.
This review was chosen algorithmically as the most valued customer feedback.
Please! I can't emphasize this enough. Carefully read the contract you sign! Once the salesman gets you to sign it's your butt in a sling! I am not a handy person and felt taken advantage off. It's totally my fault for not educating myself. I spent over 10,000 dollars on windows. The sales person had me sign I would finish the interior/exterior trim. I...
Read full review of Window World
This review was chosen algorithmically as the most valued customer feedback.
DO NOT BUY ANYTHING FROM THIS COMPANY UNLESS YOU'RE A MASOCHIST! It took 6 months & 26 days (after being told by our salesman that it would be 12-14 weeks) and me cursing out Mark owner/operations manager before Window World completed our door/windows. They require 50% down then hold your money hostage. They don't answer the phone or return calls, you get...
Read full review of Window World
Window World
-
Wrong window shipped, and there is plywood covering the hole in the wall
November 15th 2021 the order was written for my windows. The install started April 5th. That day the installers spent most of the horning because 5 windows for a bay were not the correct size. By the end of day the had the time to install one window and prep several more for the following day. Late day on Thursday, the last window was found to be wrong size. I do not know who ordered a new window but I was told it would not take long to get and it would be installed. I have a some problems with this. My house is listed for sale. The missing window window with the plywood covering the hole faces the street. My final payment was made at a reduced price due to the bay window not replaced. I was not waiting several more months for that window to be made and shipped.

I was told it would not take long for the single window. I have 2 problems. My credit card was charged for final amount. THE JOB IS NOT COMPLETE!

And when I try to get answers on when, this person or that person will call you. I even received texts saying I will call you later. Later never comes!
Desired outcome: After 5 months I want someone to step up and get my window installed, and if someone wants to call, it is only job completion date. And do not tell it will be delayed due to shipping date. I have waited long enough
Window World
-
Installed Patio Door
We had several windows and a patio door installed this past summer. Due to incorrect hardware we have been unable to lock the patio door. Service personnel have been out a couple of times and did not have the correct hardware to lock it. I have been in touch several times and they keep reassuring me the correct hardware is on its way, but it is wrong.
Window World
-
I would like for them to come change it out so I can see through my window
I have had a claim in with window world for almost two years due to my picture window having a mold like substance growing inside of the window. I have been told mutiple times that the window replacement is made and setting in the wearhouse but they cant get two contractors to schedule the replacement on the same day. If I wan to come get the window myself I can come get it for free. Now if it is going to take two contractors to replace it what am I going to do with it myself?
This review was chosen algorithmically as the most valued customer feedback.
Signed a contract on 11/23/21 with a time told of 6-10 weeks. It is now 4/11/22 and they are now telling middle may for delivery. Every month they tell me one more month. Marie Canuel 2141 bent oak dr Apopka fl 32712
Read full review of Window World
This review was chosen algorithmically as the most valued customer feedback.
June 17th, 2021, I paid a 50% down payment and ordered 18 Series 4000 windows with a promised install date of 10-12 weeks. 16 weeks went by with no word from the company, so I called them. I was told manufacturing was behind schedule and it looked like I should have my windows sometime in December. The new year came and went without a call or any form of...
Read full review of Window World
Window World
-
incorrect order
window world order was placed December 7 2021 march 22 2022 they called and said the sliders were in on April 8th to be installed was called the 8th and said they were made wrong seems like quality control is not too good asked how long it wood be and was told they did not know also called the sails man for windows he came out and said they could not do them because i had sliders a unit above called them and got a different sails person and they had sliders but got windows i don't think they know what they are doing
This review was chosen algorithmically as the most valued customer feedback.
I was scheduled to have my windows installed today on 4/4/2022. They called and cancelled 2 hours before installation, after I have pulled my house apart to accommodate them. Now the earliest appointment they have for me is 2 weeks away.
Read full review of Window World
This review was chosen algorithmically as the most valued customer feedback.
Aaron Abbot from the Huntsville AL. took my order for the windows and doors on May 15, 2021. He told me it might take up to 6 weeks before the doors and windows would arrive. I was fine with that. But after several calls and complaints over the next 7 MONTHS, I asked for my money back. I got a install date of 21 Dec 2021 for the windows 3 days later. But no...
Read full review of Window World
We are here to help
16 years' experience in successful complaint resolution
Each complaint is handled individually by highly qualified experts
Honest and unbiased reviews
Last but not least, all our services are absolutely free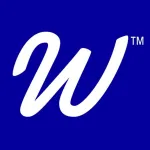 Window World contacts