Westgate Resorts complaints
171
Westgate Resorts
-
Westgate Resorts timeshare
We purchased Westgate timeshare in 2005 and it's completely paid off. The annual maintenance fees keeps going up every year. Each time we try to book a week we are told that it's not available and/or we need to book almost a year out. We couldn't use any of our week and if we want to bank it, we need to pay extra to bank for a week that we couldn't use and already paid for. Because of the pandemic, we weren't able to travel in 2020 and 2021 and when we called to ask for prorated fees they wouldn't budge. Scam is an understatement with these people. The owner is robbing us blind while he's building a ginormous house that cost a few hundred millions with our money. We need to get out of this timeshare as soon as possible! And how is it their business tactics legal?
Desired outcome: To get out it this big scam that called "dream vacation."
Westgate Resorts
-
Paying HOA
I been trying since 2021 to pay my HOA. Guess what I have not been able to pay and here it is the month of April, I always start making payment at least six months before they are due. When I call all get the office is closed call back between our regular business hours Monday thru Friday and then the phone hang up. There use to be a place located in member logon where I go to pay the HOA. Now they try to call me when I am at work and I can't talk to them when I am at work. I try to call back once I am off duty and back to the same recording as listed above. I want to be able to make HOA payment online as easy as I was able to before and remove the headache that I been get due to the
Desired outcome: I want to make weekly payments until my HOA is payed off and to not be charge late or interest fees as I have try many times to call and logon to my account so that I can pay.
Westgate Resorts
-
Time share Westgate SCAMMERS
Scam Company. I assign the contract to Timeshare, Unfortunately, it's a Scam Company. Before I sign said for me to Friends and for me Westgate I Pay $150.00, to other resorts, not Westgate $399.00 plus $1,500.00 to use when I travel, to my surprise, When I tried booking the Westgate the price was completely different, I can't use $1.500.00 and discounts I have others web site have. I would like to cancel my contract and I will sue the company. I want my money back. Interval don't have in São Paulo also. Unfortunately the company SCAMMERS
This review was chosen algorithmically as the most valued customer feedback.
Where do I begin about Westgate. The worst decision in my life started in 1998 when I was only 23 years old. My wife at the time and I went to Disney World with my toddler son and fell for a free ticket if you take a tour deal. Long story short being naive 23 year olds and falling for high pressure sales tactics and outright lies we bought a unit. We were...
Read full review
This review was chosen algorithmically as the most valued customer feedback.
The Westgate sales pitch can last all day. We thought we were getting important information to help make our decision. Unfortunately, we didn't know there was a non-reliance clause in the contract so this allows the Westgate sales agents to legally lie. This is a form of abuse, either get rid of the clause or get rid of the sales presentation. If Westgate...
Read full review
This review was chosen algorithmically as the most valued customer feedback.
First and foremost: 1. From the moment we arrived on the property... I had requested a handicap room during the sales call; I cannot WALK and I'm confined to a wheelchair PERIOD! When we arrived, I was in the waiting room over an hour and half because I was old there were no handicap rooms available after I specifically requested a handicap room. I cannot...
Read full review
Westgate Resorts
-
misselling time share
I bought a timeshare in westgate palace resort last April 2012 even though me and my family live in U.K. I was made to believe that I can enjoy Westgate resort even outside U.S.A. thru Interval to swap my timeshare for other resorts outside America. What they did not told me is:

1. I have to pay Interval for annual member ship fee
2. I have to pay Interval for an exchange fee
3. That interval will give a one bedroom accommodation from a 3 star hotel in exchange for my 2 bedroom luxury villa.
4. That i have to pay westgate resort additonal fee whenever I failed to use my yearly time slot and carry it over to the next year.
I dont go to USA very often so I ended up always availing the services of Interval. Which gave me more costly crap hotel accomodation. Westgate people are really deceitful
Desired outcome: just give back the money I paid in cash approximately $14,000 12 yrs ago plus interest
This review was chosen algorithmically as the most valued customer feedback.
As a Westgate Owner since 2011 with Account Number 3368318003 I want to express my dissatisfaction with the treatment received by Westgate representatives. I had a reservation (# 15434177) booked with months in advance for a week (Nov13 to Nov20 2021) in Westgate South Beach to celebrate my mom´s 70th birthday. Four days before departing, I received an...
Read full review
This review was chosen algorithmically as the most valued customer feedback.
We checked into Westgate on 11/11 for Veterans day since my husband is retired. We went to the Italian restaurant onsite and was disappointed when we started to eat our food only to find out that it was undercooked. The next day, 11/12/2021, we were awakened at 5 am by a fire alarm or smoke alarm inside our room and this also happened 11/13/2021 We...
Read full review
This review was chosen algorithmically as the most valued customer feedback.
I purchase a timeshare from Westgate in 2017 or 2018. Part of the sale's pitch and a major reason for our purchase was being assured that any accommodations we chose would be as good as or better than those we purchased. We are on 2 week trip. Our first week was at Colonial Williamsburg. The accommodations were excellent and we were extremely pleased. On...
Read full review
Westgate Resorts
-
Reservation
I booked and confirmed my reservation vacation package #5683250. I told your operator what I did for a living and they approved my reservation. I made the reservation 8/19/21 for 10/20/21. I just was told that you are not honoring my reservation The day before I leave for this vacation that I have booked other rooms around this trip, and now this close in the highest season getting rooms is tough. I contacted an attorney that advised me to contact you and keep records of all that is said and done. He suggested that instead of hiring an attorney that I take you to small claims court for the additional cost and aggregation you have created. The cost of small claims court is between $175 and $300 I believe the courts will rule in my favor since I have all my correspondents with your company. I would prefer to work this out and not go to court. I am sure you hear this a lot but I am familiar with small claims this is principal. Please reach out to me quickly
Desired outcome: You honor your commitment. My email [email protected] PH#321-258-5890
Westgate Resorts
-
Housekeeping attempted to come into the room at a late hour
I recently stayed at the Westgate resort in Los Vegas to get married. At about 10:40pm as my new wife and I were enjoying our wedding night I heard a muffled knock at a door. Because it was so light I thought it was on a door across the hall. Next thing we know the door is opening and a housekeep is trying to come in. Luckily we had the door bar on and she couldn't enter. I told here to go away. I then contacted the front desk to try and find out why housekeeping was coming to my room. After some time of trying to deal with the front desk, I ended up having to go down and find a manager. Although they were very apologetic they couldn't explain why housekeeping was coming to the room much less at such a late hour. Even the next day no answer was given. The manager did take off the resort fees off the bill but that seems a little petty. It seems to me that our entire stay at the resort for our wedding was ruined. It was supposed to be a special stay but has been scared. I thing we should be refunded for the entire stay an the resort
Desired outcome: Refund of the entire stay at the resort
This review was chosen algorithmically as the most valued customer feedback.
Dear Sir or Madame, We recently spent our Anniversary at The Watergate Resort and Spa on Turkey Lake Road in Orlando from Sept 18 - 19.  I have to say we were disappointed.  When I booked the room the reservation clerk said we could get a later check out because we wanted to use the facilities on Sunday, she said a small fee may apply depending on check...
Read full review
Westgate Resorts
-
Westgate lake Resort & Spa in OrlandnFl
My is Janet Nolan I was there on July 18-25, 2021 I have 4 until, But
I only use 3 until I got there about 11:30am for a early checking I waited
2:30pm the hotel said 6035 B ready so we all stay in that until 8:30pm
the A & B until was released and they the shower was not completely
clean they have sand and hair in it. I call he manager Vanessa she said
someone was coming by to re clean we waited until 12:30am so my family
and I clean the shower, and unit A did not sheets for the sofa and only
2 pots cooks with 3 fork and 2 spoons. In unit A the air condition stop
work twice Just to let know I was so embarrassed my family will not
be call back to Westgate lake resort this is not how you treat a owner. There was is no excuse for poor service.
I need some credit back maintenance fee. I hope the next time I
vacation it would be better. #34955271043
Westgate Resorts
-
River Terrance gatlinburg tn
We booked our stay to do a time share, was staying at river terrace, in gatlinburg. Requested a king rm with balcony. On arrival day, we got a queen rm no balcony, and no private porch. We booked our stay with my brother and his wife, we both was interested in the time share. But our stay at river terrace was not pleasant, wrong room, our door lock quit working, had to be changed, no restaurant on premises. Rooms where dated. But clean. While at the timeshare, we was ask about our stay at river terrace, told them the issues and we was told that, they would take care of us, but nothing was done about any of our accommodations... Really thought that something could've been done.
Westgate Resorts
-
$149 vacation offer posted on facebook
Booking #936259
My name is Brenda Phipps
I booked the vacation per the above package. I booked with Vacation VIP. (407 783 9124) spoke to Rodney. The ad appeared to make it affordable for me to take my three granddaughters to Disney World. I paid for the vacation and was told I would be receiving a call from Westgate Resorts confirming my 2 hour orientation.
I did not received a call from Westgate so I called them 888 692 5233 spoke to Salvatore, only to be told I was not age appropriate for the promotion.
The vacation was ruined, I had to go back and tell my grand daughters we would not be going to Disney World.
The money I paid for the vacation was refunded but the frustration of the whole ordeal was unforgettable, and to have to go back and tell my grand daughters we would not be staying in the beautiful Westgate Resort was unbelievable.
Desired outcome: I want to be compensated with a 5 day 4 night stay in one of the Westgate Resort Towers closes to Disney World.
Westgate Resorts
-
Human resource
Every time I come to pick up something from Human Resources. She never in her office and when I ask nice to a security she said to call her down to the office still no one want to call HR and I am tired of driving around and looking for HR or a manger. I don't like be told what day to come and I told her when I will be there by her office. I told her I will there on Monday morning and I got her close to 10:00 am and I am still waiting and everything it take like 3 to 4 hours to get hold of hr. I am not happy at all.
This review was chosen algorithmically as the most valued customer feedback.
As a single gal, I purchased a timeshare being led to believe that as a Westgate Resorts owner, I could form a travel business (Jackie's Vacays), buying and selling additional weeks worldwide, for a fraction of the cost that the general public pays. They call the program "WestGate Cruise & Travel" which although uses the name Westgate, is a completely...
Read full review
This review was chosen algorithmically as the most valued customer feedback.
Myrtle Beach... our concierge (sianni hicks) was very degrading and rude during our required meeting that we didn't even know we had to attend. We absolutely cannot afford to buy anything right now. We explained several times that we unfortunately just cannot buy right now. She kept asking my kids why they haven't been to Disney world by now... and that we...
Read full review
This review was chosen algorithmically as the most valued customer feedback.
Very bad I stayed here for 1 week the next thing I know that it's 10:00 and there are these kids outside playing with a football and hitting the window screaming and I am trying to go to sleep to wake up at 5 tomorrow and I like the resort but the kids need to stay in the room before 10 because we work all day and screw it if the service people ain't helping then screw it
Read full review
We are here to help
16 years' experience in successful complaint resolution
Each complaint is handled individually by highly qualified experts
Honest and unbiased reviews
Last but not least, all our services are absolutely free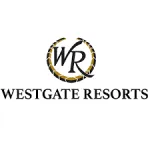 Westgate Resorts contacts