Vueling Airlines complaints
124
Vueling Airlines
-
Cleanliness and covid safety.
The flight from Amsterdam to Barcelona (VY937) 2.7.21 was absolutely filthy. I took my seat after I had cleaned it and removed a half used water bottle. This is unacceptable especially during the Vivid pandemic. The aircraft had clearly not been sanatised. Then I connected to my Barcelona to Malaga flight (VY2113) On this flight were four Dutch young men who were quite clearly intoxicated but we're still allowed to board. They were repeatedly told to wear their masks. This is yet another serious failing in keeping airlines going during Covid. This is clearly profit above safety. I have always been a fan of Vueling but this is a disastrous drop in standards.
Desired outcome: Bring standards back.
Vueling Airlines
-
airport check-in
re VY8748 BCN - MAN Thursday 10.50 1 July 2021:
I arrived at the airport shortly after 9am and immediately went and asked at the information desk where I needed to go to check-in for my flight.
I was directed to a row of check-in desks and I specifically asked if they were for all destinations. I was told that they were so I went and joined a very long queue and waited my turn.
That took about 40 minutes after which time I approached the desk and was told that the check-in for Manchester was round the other side! I hurried round and joined another very long queue where it quickly became evident that there were many other passengers for Manchester who had also waited in the other queue first. It was becoming obvious that it was getting close to the time for us to be at the gate and people were becoming cross and anxious. The staff didn't appear to be in any hurry.
I had to rush through security and then went to find the departure gate. There was no time to buy any water or food for the journey. I barely had time to visit the toilet.
When I got within sight of the gate the staff were indicating for me to hurry as they were about to close the gate though I knew I that I was far from the last person. The staff implied that I shouldn't have left it so late to come to the gate! It was very unpleasant.
Later, waiting for my case, I met one of the people who had been behind me in the queue who was furious because the staff had practically told her and her husband off for being late to board. It was adding insult to injury!
We'd all arrived in plenty of time and then had to stand in two extremely long queues to then be treated as though it was all our fault.
Why did the people on the information desk give the wrong information which could have caused someone to miss their flight?
Surely someone should have realised sooner that there were people waiting in the wrong queue? Why wasn't something done about it?
There were people who definitely won't be using Vueling again and will be telling other people about their awful experience.
Desired outcome: An apology and assurance that this kind of misdirection won't happen again.
Vueling Airlines
-
payment not received
I got email about refund issued and still I didn't get my money back.
The reason of refund - VUELING Airlines company changed flight time .
Refund issued 1June 2021, today 15 June 2021.

Booking code: O9B6SL
Route: TLV - BCN
Date: 2021-07-25
Flight no. VY7845
Amount refunded: EUR 244.98

Details :
Sergey Shevchenko

My phone : [protected], Israel
[protected]@gmail.com
Vueling Airlines
-
None receipt of Refund payment
I requested a refund of booking code IGEE3A on flights VY1260 and VY1261, claim numbers 1-[protected] and 1-[protected] but nothing has yet gone into my account which they promised within a short period, please could you check on this. I have contacted Vueling several times via Customer Services and phone calls but they are just ignoring us.
Your help would be appreciated with this.
Kind Regards
DW Thomas (Wayne)
This review was chosen algorithmically as the most valued customer feedback.
I was promised my refund was paid into the same card account I used on 25th January, the money is still not on my card. They phone after many emails and promised again they would sort it. 4 months on and no money. They are LIARS and thieves. I used them many times but never again
Read full review of Vueling Airlines
Vueling Airlines
-
Non refund of flights cancelled due to covid
Hello,

My original flight was April 2020 but was cancelled due to Covid. After trying unsuccessfully for a refund we managed to change the flights to April 2021 which was also cancelled. We finally managed to speak to someone who said the flight would be refunded - which it hasn't - but the website is saying it has. Basically, I feel that have just stolen my money. I've just had a look at the reviews and they are shocking. The flight No. Was VY1240 dated 22nd April 2021. Names N Woodfine, N Mountjoy and B Woodfine
Desired outcome: Full refund
Vueling Airlines
-
Refund for Covid Flight
Booking Code - CFKLQQ
London Gatwick to Barcelona 24/04/2020
Barcelona to London Gatwick 27/04/2020

This flight was cancelled due to Covid. I received a flight credit on the 02/04/2020. I rang Vueling and told that I wanted a refund instead. They sent me an email on the 13/05/2020 to say that they would issue and refund and put it into the account that the payment came from ( SR number 1-[protected]) on the 28/05/2020 I got an email to say that the refund had now been processed and would be in my account in a few days. It has never arrived. I then rang vueling and they sent me an email looking for bank details SR [protected] . The link did not work so I could not send them details. Since then, I have lost count of the number of calls I have made and emails that I have sent . All to no avail. I simply want a refund...not much to ask I feel - ONe year later...
Desired outcome: Full refund please
Vueling Airlines
-
Refusal to give a refund due to cancellation for covid
I have written numerous times to Vueling. They refused to provide me with a refund. They have cited ED Reg 261/2004 which does not support their argument. Also 'adverse events .. beyond company's control' and the Community Passenger Protection Regulations, your case does not correspond to any type of economic compensation'. More recently the following response is automated which is disrespectful and means that you cannot meaningfully engage with the company at all, to pursue your complaint.

"Dear Mr./Mrs.:

We contact you in response to your request [SR_Number: 1-[protected]]

After having resolved your claim in our previous letter, we have reviewed the case, checking that our company acted in accordance to our Conditions of Transport and the current European Air Navigation Regulations.

Once again, we regret that we cannot proceed with your request in the terms you request. Therefore, we will proceed to close the case, terminating the processing.

Sincerely,

Customer Services Department
VUELING AIRLINES, S.A."

The basis of tort law across the common law area is that in the event of something occurring beyond everyone's control and cancellation of a service, then both parties should be returned to their original state i.e. return the money and call it quits. Natural justice adheres and this is my money and I want it back. I have purposely not asked for compensation although now I am having to spend so much time and effort on this that I think that they should compensate me for my time wasted. It is very clear if you look at the EU regs that they should refund us.

I refer to Commission Notice - Interpretative Guidelines on EU passenger rights regulations in the context of developing situation with Covid (2020/C 89 1/01), para 3.2 "In the case of a flight cancellation by the airlines (no matter what the cause is) Article 5 obliges the operating carrier to offer the passengers the choice among: a)reimbursement/refund.."

I am grateful for any help you can give me. Yours faithfully claire.[protected]@hse.ie [protected]
Vueling Airlines
-
Reimbursement
Hi I really need to sort out flight reimbersment for a holiday that got cancelled last year rinq5x I am disgusted at the way ive been treated and will be taking things further with my ombudsman if this is not dealt with asap. Basically you told my travel company 05/10/2020 that you gave me a credit note that I dont know anything about. If I had a credit note then why would I rebook for the same flight this year and pay for it in full, it is impossible to deal with this because you are not recognising the code. I will not be using or recmending this airline to anyone. I have been in contact with martin lewis too and unless I get my 263.96euro he is going to help me also. I booked with love holidays and they are aware of the problem I have with the missing money. My booking no with them was lov486148u
Vueling Airlines
-
No refund
I had 3 flight with vuelin they refused 1 refused 1 still waiting 26 days after told it on its way claims no 1_[protected] paid itd2kpromise 17 March still waiting omfvrut refused cant get a response i had ordered by mistake they said they didn't get my cancellation tex I was told on the phone not to cancel as I'm sell it on or I will get airport tax back if not used can you help I am 72 George Smith tel [protected] mobile [protected]
This review was chosen algorithmically as the most valued customer feedback.
I did a booking with vuelin airlines in October, after they cancelled /change they flight 4-5 times I spoke with one of their agents who offered credit +10% but I asked for refund after 1 month didn't received any notification a part from waiting for reembolso/refund in the app then I rang again an agent told me they are processing the booking, suddenly...
Read full review of Vueling Airlines
Vueling Airlines
-
Declined refund
Kriste Norvaisaite
13:16 (hace 10 minutos)
para info

Dear Sir/Madam,

I booked a flight from Seville to Stockholm for the 3rd of June 2020 with a reservation number KY3YJV. The flight was continuously cancelled and postponed by Vueling Airlines company with no other solution provided. I waited for more than 1 month after the initial booked flight date and eventually had to look for other options to go back home.
Even though it was previously advertised that if one cancels the booking of the flight cancelled by Vueling Airlines side one can choose to get a refund, yet when I had to cancel the booking no such option was suggested and I was obliged to select a voucher which I never needed in the first place. They eliminated the option for a refund!
Almost 1 year passed and I will not use this voucher nor will anyone who I know. I requested a full refund ASAP and the company declined my case marking it as solved and ignoring all the further emails with an autoreply.
When I have booked the flight Vueling Airlines had advertisements all over their web page that if the flight will get cancelled due to the pandemic situation one is granted a full refund. Due to irresponsible management of Vueling Airlines I was left with no place to live (because my rent lease was ended in accordance to the initial flight date) and had to pay for the extra trip to Malaga + pay for the new flight to Denmark + play for another train ticket to get to Stockholm. They should give not only the full refund but also a compensation for all the extra financial inconveniences they caused me!
They are now literally stealing 100 euros from me for the service they did not provide apart from cheating customers with promising refunds and later on providing no such option.
Under EC Regulation No. 261/2004 and regardless of when the flight is cancelled, one will be entitled to the option of either:
a) A full refund
b) A free replacement flight to your final destination, even if it's with a different airline
c) A free replacement flight at a later date, subject to availability of seats (this means you can choose any future date to fly again, perhaps once the travel restrictions have been lifted).

Yours faithfully,

Kriste Norvaisaite
Desired outcome: Full refund
Vueling Airlines
-
Flight credit refund and customer service line
I had fully flexible return flights booked from Oviedo to London Gatwick on 18 December (back today -12 Jan -) but cancelled on 16 December as I could not travel. Application for flight credit was accepted against the booking (Ref MEVDMW) and flagged "Refund Pending". I have checked several times and that status has not updated after nearly a month. Several calls to UK customer service ( I am in UK currently) achieve nothing as its impossible to get to a real person and system automatically cu
Desired outcome: Flight credit to be applied to my account
Vueling Airlines
-
Refund
I was issued a refund on 2nd December for cancellation of my flight but such refund has not been received.

Please see below the email I received. It has no been 20 days so think I should have received it by now

Logo
Refund issued
Please note that we have refunded your flight through the same payment method you used to make your booking.
Booking code: X7QZHB
Route: -
Date:
Flight no.
Amount refunded: EUR 369.96
Remember:
- The refund may take approximately 7 days or more to appear in your account.
- If you had a Flight Credit for this booking, it has now been cancelled.
- If you have requested a refund for other flights, you'll receive an email with the status of the refund in each case.
Kind regards,
The Vueling Team
This review was chosen algorithmically as the most valued customer feedback.
Trying to get my Flight Credit Voucher from Vueling has be a nightmare. Every time I go into my booking on line it reads PENDING REFUND this has been showing since the end of September. I received E mails from them on the 8th August and the 11th saying that there will be changes to my booking. No problem, however I requested a credit card REUND still didn't...
Read full review of Vueling Airlines
Vueling Airlines
-
Flight cancelation not received. Their customer services and support are impossible to contact.
Cancelation by Vueling Airlines SA due to Covid-19 disruption.

Booking Ref: HHPR6K
Flight numbers: VY2170 (Malaga-Zurich: AGP-ZRH 2020-09-13, Sunday)
VY2171 (Zurich-Malaga: ZRH-AGP 2020-09-04, Friday)

Full Name of Passenger: Ralph Keith Redhead
Country of residence: Austria
Nationality: English

Refund confirmation received 2020-07-31 (see attached screenshot)
Vueling Airlines
-
Cash refund refused
We booked return flights to Barcelona from UK for the weekend of the 11th June returning 14th June 2020. This was to attend a Cheer Competition which my daughter and her teams were competing in. Due to COVID the outgoing flight was cancelled and received a cash refund for this flight. However the return flight from Barcelona had not been cancelled and we were told by Vueling until it was cancelled they could not refund the money. We waited and waited but the flight did not get cancelled and so called Customer services again. They offered us a flight voucher but refused to refund in cash, despite the fact there was no way we could take this flight due to the outgoing flight being cancelled by them. Other families from our cheer teams received a full refund, but Vueling still refused to refund our money! Vouchers are no good for us since the competition is cancelled and we do not have any plans to travel, plus this was a group booking with other families so voucher is partly theres! Flight details: FY4WJF Booking Mrs Maria Camenzuli
This review was chosen algorithmically as the most valued customer feedback.
We bought tickets in February 2020 for travel from Bilboa, Spain to Paris, France. Our travel dates are August 16. Because of Covid we will not be able to travel to Spain from California. Our flight was from Bilboa to Paris for a family of 4. I have requested a refund because we do not forsee any travel for quite some time. sr number 1-[protected] here...
Read full review of Vueling Airlines
Vueling Airlines
-
Cancelled flight
I booked an Easter flight for my daughter from LHR to LCG and back which was cancelled due to current circumstances
I fly with this company all the time and when it comes to something going wrong they are a nightmare and IMPOSSIBLE to complain to..
I do NOT want a voucher as I will be flying with Ryan Air in future as I received a REFUND from them for another flight which was cancelled for the same reason as my Vueling flight
I would like a refund . This is my right
I have heard nothing from them about the voucher either.
Zero confidence.
Transaction number is
SR 1-[protected]
T97CVL
Thank you
Caroline Leech ( ticket in name of Serena Moon Birkett Leech)
This review was chosen algorithmically as the most valued customer feedback.
Dear all, On the 24th october I bought a ticket online with vueling departing the 27th october sunday. On the 26 october I went to check my bank account and I saw money for the ticket was gone from my account. Same day as I did not receive any email of confirmation from vueling I called them. I spoke with a lady name silvia gonzalez and first think she...
Read full review of Vueling Airlines
We are here to help
16 years' experience in successful complaint resolution
Each complaint is handled individually by highly qualified experts
Honest and unbiased reviews
Last but not least, all our services are absolutely free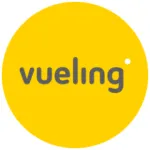 Vueling Airlines contacts