Vauxhall Motors complaints
53
This review was chosen algorithmically as the most valued customer feedback.
Hi I booked my car in at Go Vauxhall Crawley for an express service on 15/3 at 10am I left at 12.16 noon. I had to ask 3 times how long it was going to take and 3 people kept telling me it was in the wash bay 11.30am. I was away from my work in Reigate for over 3 hours. I must mention they told me the MOT was due in April so I said if they could do it if...
Read full review
This review was chosen algorithmically as the most valued customer feedback.
I have a astra 1.4 sri on p.c.p. which i have had for two years with the same on going fault with steering not working properly and sometimes won't start plus various warning lights showing on dashboard been on going now for a whole year and still no further forward I use the car for my business which I have now lost customers plus money due to all thi...
Read full review
Vauxhall Motors
-
corsa
My Corsa is a 2013, 31, 000 on the clock. Last week the car decided to break down, fortunately for me I was outside a garage. They pushed the vehicle onto the forcourt I left it there for them to investigate. Two weeks later and a bill of £1500 the results are in. Timing chain has was broken which resulted in the Pistons and valves being damaged all having to be replaced. I went to see the Vauxhall garage where it was purchased and couldn't explain to me why a car that is only 4 years old and has only done 30, 000 miles has a broken timing chain, the only explanation they gave me was it could happen if I used the wrong oil well I used the oil recommended. The mechanic also said the chain shouldn't have broken with the year and miles of the car

Very disappointed and very angry as now have tofork out £1500 as I need my car for work and school drop offs. Buses aren't an option as there aren't any in my area !
Thanks Vauxhall

Lynda Chambers
This review was chosen algorithmically as the most valued customer feedback.
This complaint does directly relate to a new Vauxhall Viva and Vauxhall themselves, although we actually purchased it through a Vauxhall Dealer, Evans Halshaw of Chilwell, Nottingham on 23 October 2015. We purchased it as new from the dealership, although it had been with them since first registered as new, July 2015. Registration is FB15 BTO. It was in...
Read full review
Vauxhall Motors
-
zafira
My car is just over three years old with 35, 000 mileage. Went in for its service in which they advised me that I had a seal gone on the front crankshaft, needed a cambelt replaced and an oil seal gone. How can a car that is just over three years old with average mileage need so much work doing to it so early on. Surely the cars now adays should be lasting for more than three years or are they just being made to ensure that they just about last for three years and bang all sorts go wrong for the owner to pay out for. Very disappointed indeed in Vauxhall and bearing in mind this is my fourth Vauxhall I have never been so upset in having a car that in my eyes is fairly new being so crap.
This review was chosen algorithmically as the most valued customer feedback.
i bought a car in october last year 2013 .I took it for a test drive and noticed a few little things wrong.first of all the tempgauge was not working proper and the windescreen wipers were not clearing the rain from the window front and back. They said it will be sorted when you come to pick it up i said ok . Two days later i picked up the car and wa...
Read full review
This review was chosen algorithmically as the most valued customer feedback.
Avoid at all costs ! I would not normally add to a site complaining about a company, however I have had such bad service from Go Vauxhall I now find myself taking out a civil claim against them. Very brief situation; November 2013 car taken to Go vauxhall for a gear box issue, advised there is nothing wrong with it. Back to Go Vauxhall 3 months ago with...
Read full review
The complaint has been investigated and resolved to the customer's satisfaction.
Vauxhall Motors
-
manufacturing fault
Following a lot of research into small economical cars in September 2012 we became the proud owners of an 18 month old Vauxhall Corsa 1.3 CDTI ecoflex.
Less than two years later I was happily coasting along the M6 when suddenly I realised there was no acceleration at all. I instantly put the hazard lights on and dodged a lorry and van and crawled to a stop on the hard shoulder.
The breakdown company arrived an hour later and informed me that there was no petrol getting to the engine and the best thing to do would be to take it to a local garage which we duly did.
After a nail biting week the garage informed me that they had stripped the engine down and the timing chain had snapped, in their opinion "the chain was cheap rubbish not up to the job" they said they'd had several corsas with the same issue. It was not anything I had done as there was plenty of good oil in the engine and there were no signs of it having been loose. The total cost for all of the damage it had caused was £2830.
How can a 3.5 year old engine need so much work? Doing some research my engine has a timing chain rather than a belt which should last the life of the car, however there are multiple websites complaining of issues with timing chains having to be replaced due to them becoming loose and making a noise like a bag of nails, something my engine didn't do it just stopped. I called the local Vauxhall and asked how often you should change your chain and they said "so long as it's checked regularly it will never need changing". Well I had a full service done on the car when I bought it so I assume it would have been checked then.
I called the dealership where I bought the car to ask if it was still under warranty, in fact I had to call 3 times to get to speak to someone as they were all busy. When I finally got to talk to someone I was told they couldn't say and I would have to check my paperwork, great help when your 180 miles from home with no transport! Though they did say if I decided to go for a new car they had some good offers on the new Adam. I was so tempted to tell him where to stick his Adam.
So I resorted to twittering my concerns to Vauxhall and the response was if you take the car to a Vauxhall dealership they will look at it for you but there would be a charge for diagnosing the fault. As soon as I said that another garage had it stripped down they didn't want to know though if I bagged up all the parts and transported the car to them they would still have a look. I asked if a mechanic could look at it at the other garage and they said because of Health and Safety they couldn't. So after two weeks of misery stuck 180 miles from home without a car I had no other option but to tell my garage to repair the car.
Vauxhall now don't want to know but I would like them to explain how a car that is less than four years old can go so badly wrong, why they believe it's not a manufacturing fault and why their customer service is so appalling.
Vauxhall customer service is a joke and I will never buy another car from them and would follow my mechanics recommendation "you'd be better off buying German, Vauxhall's are built from rubbish" I think I might have that made into a car sticker when I eventually get my car back
Resolved
The complaint has been investigated and resolved to the customer's satisfaction.
Vauxhall Motors
-
after sales faulty bumper
Wife caught the rear light cluster with a food shopping carrier bag, also part of the bumper.Slight crack to the lens which i have no problem paying for.However a bumper bracket has broken surely this should not happen, a paint scratch i would have no complaints, i would repair .This bracket is out of sight and must have been faulty..Had this car from new 1 yr old now, would never buy a Vauxhall again..Even have record off Vauxhalls there is no damage to the outside of the bumper.Any body else had problems like this
This review was chosen algorithmically as the most valued customer feedback.
told Vauxhall what needed doing, said they needed to do own checks, mended what they thought was wrong which was cheaper, then talked me into 2 new tyres( which were still legal by 3mm) then just before pick up time they tell me the part I told them was at fault needed replaceing, leaveing me the cost of 2 tyres out of pocket. is this a scam to get more work
Read full review
The complaint has been investigated and resolved to the customer's satisfaction.
Vauxhall Motors
-
customer service woes
In complete contrast to my initial glowing testimonial, I feel that since I signed on the dotted line, I have been pushed from pillar to post. My car arrival date has moved again and again going from the 1st of April to the 5th and now I'm being told it could possibly be the 11th, no sure answer, but maybe. I really am starting to feel like I don't even matter anymore and that now they have my order they don't care! The date moving is costing me a fortune, as i took my old car off the road ready for a April 1st arrival and have been using a hire car since thinking "It'll only be a day or two" How wrong could I have been.

The worst part about it all, is the complete lack of customer service that goes with it. I asked for regular updates of when my car was finally going to arrive, and got nothing. At all. They dont seem to care that i have to try and plan my life around picking the new car up, with hiring extra days from the hire car company, and making sure i can get a lift to the garage to actually pick the car up once it does arrive. However, I have had virtually no contact from the dealership, the only contact i do get is because I'm phoning most days to try and get some kind of answer, but even then my phone calls generlly get ignored. Poor poor customer service. I get promised a call back and the standard "he's just with a customer" but it never comes, and i have to wait until the next day to try myself again, as I'm not important enough it seems to have my calls returned.

All in all feeling very deflated about my experience with Marshall Vauxhall Peterborough, and as it stands, will be warning as many people as possible away from it. We were going to be getting my Mum's new car from them later in the year, (after getting my Gran's brand new car last year) But after the poor customer service I have recieved so far, I will be warning her to stay well away!
Resolved
The complaint has been investigated and resolved to the customer's satisfaction.
Vauxhall Motors
-
rubbish customer service
We bought a brand new Astra GTC from Banbury Vauxhall, dont ever buy a car from there, we had a few teething problems, ie part of the dash kept popping out, the driver side door popped & was opening too far & the all the rubber around the passenger window tore. The liar of a service manager tried to glue the rubber but told us he had replaced it, told us they had replaced the part on the door all they did was oil it & the dash they superglued down but left a load of glue showing, but that was ok to do because they used Vauxhall glue. These people down there are a bunch of cowboys & aren't interested if you spend £24, 000 on a car. In fact we were told if we wanted a car with no problem go to BMW or Mercedes. What a great advert for vauxhall - NOT.
The complaint has been investigated and resolved to the customer's satisfaction.
Vauxhall Motors
-
un satisfaction of purchase
hi good evening . i have purchase new brand astra worth of 15, 000 pound in september as i spend lots of money in this car as i have not receivd service as i should. and as disscuss to one of your sales assistant he was so rude and not intrested to sell the car and i am very dissappointed as no one showed me the spec of this car and when i ask for assistant they said they are busy and i have not told by sales assistant about all offers specially alloy wheel which i dont have in my car and i fill up survey form as unsatisfied but no one replied me still as they are not intrested in business i will not suggest to any one to go for vauxhall in future t
as they dont believe in customer service my reg no is LN60VUG BLACK ASTRA
Resolved
The complaint has been investigated and resolved to the customer's satisfaction.
This review was chosen algorithmically as the most valued customer feedback.
iv got a car on mobility as i have a disabled son, and decided after many years with vw, id have a change.i went to drive vauxhall bristol, and decided on a vauxhall insignia.it seemed a good reliable car.about two weeks ago i was driving through our local town centre and suddenly a complete stranger came running along side my car and told me the underneath...
Read full review
The complaint has been investigated and resolved to the customer's satisfaction.
This review was chosen algorithmically as the most valued customer feedback.
Please see attachment I have sent to Vauxhall dealers Wigan I would like to Advise yourselves I will also be takeing yourselves to court so please can you forward me your solicitors details as you also after Adviseing and explaining all the problems Ive had from the day I bought The Astra Sports in 2007 explaining the amount of times with the same fault on...
Read full review
Vauxhall Motors
-
faulty car
I purchased a brand new Corsa SXi 1.4 from Sherwoods, Stockton on Tees, Cleveland on 1/12/07. It is the worst car I have ever had re performance and design but I expected it to at least be reliable.

To date is has broken down completely on 3 separate occasions and the AA have been called for assistance. The second occasion it broke down in December 08 was 2 days after a 2 day full service. At that time they kept it for approximately 1 week - I was given a courtesy car on that occasion. The third occasionwas on 19 January 2009, a few weeks after the previous occasion, it broke down completely yet again. The car was towed by the AA to the Vauxhall garage in Northallerton and from there it was taken to Sherwoods at Darlington - I live in Yarm.

The following day I was told Sherwoods at Stockton on Tees had no courtesy cars. They couldn't repair the fault so I lost a days wages. Later that day they said I could have a rented car from Enterprise but I had to wait for someone to return a car later that day. I was asked to pay a £50 deposit which I would be returned when I returned the car. Then they advised me to pay £10 per day as an insurance against stratches etc to the car as if they found any damage I could end up paying a substantial amount so I felt I had no alternative but to agree to pay this. I was then informed they'd made a mistake and I only had to pay £5 a day.

It is now 22 February and my car has still not been returned to me. In the meantime, Sherwoods advised me to stop paying the £5 per day to the car rental company and owing to the length of time I've had the car, I stopped paying this amount as it was getting to expensive.

I have sent a complaint to Sherwoods at both Stockton and Darlington branch plus the Head Office of Vauxhall. I did eventually receive an acknowledgement of my complaint from Sherwoods at Darlington and a phone message from someone at Sherwoods at Darlington asking me to ring him and that they would try and resolve the matter. I rang the person concerned on 3 occasions but he hasn't had the courtesy to return my call re the complaint. My main grievance is that the car is totally unreliable and I've lost confidence in it altogether. I feel that I shouldn't have to incur expenses for an alternative vehicle when my own car has problems due to no fault of my own (up to now I've paid over £90 to Enterprise for the rented car which they debited direct from my credit card). It was only when I received my credit card bill that I noticed the amount which Enterprise had debited. It does mention in the small print on the agreement that they will do this, so advice to other people renting a car from Enterprise - read the small print.

The car was purchased at Sherwoods in Stockton and no one from the company has acknowledged my complaint. I feel the service is appalling. I am paying over £200 a month for my own car which has been off the road now for nearly 5 weeks and a full week prior to that. I feel that I certainly shouldn't have to pay anything for an alternative vehicle when the car is faulty.

After this experience I certainly wouldn't have another vehicle from Vauxhall and wouldn't advise anyone to purchase a Corsa SXi 1.4.
The complaint has been investigated and resolved to the customer's satisfaction.
Vauxhall Motors
-
there after serivce
My wife and i paid cash for a car and after they had there money they did not give a toss...when i got the car home i found that i did not have a parcle shelf or a owners manual.We want told that we would get a call the day after i took the car home and we did not get 1.We had to phone them about the missing parcle shelf and the manual .I had to drive back there and that takes an hour and a half as we live in birmingham .The parcle shelf we got given is damaged and the manual is the worng one for the car.When we drove the car off the forcourt we had to get to the nearist petrol station as we got to the station the car ran out of petrol.We forgot to take the v5 for the old car as we part x it so we had to put another £200 down as a holding deposit .I told them i would come back up sunday and they said that fine .When i got there sunday they would not give me my deposit back as there accounts dep was closed and the money was banked.They gave me a call yesterday and said i could have got my money back yesterday as they had NOT banked it.They expeted me to drive back up there to go and get it but i said no.They said it would be in my bank this morning but it is not there.My wife and i are outraged by there so called serive it was discracefull.
Resolved
The complaint has been investigated and resolved to the customer's satisfaction.
The complaint has been investigated and resolved to the customer's satisfaction.
This review was chosen algorithmically as the most valued customer feedback.
When my Vauxhall Corsa cdti broke down over the bank holiday Easter Weekend, I thought the quickest and easiest way to get the problem diagnosed and fixed would be to take it to a main dealer Vauxhall garage. So I arranged for it to be booked in to Evans Halshaw in Plymouth (the main dealer Vauxhall garage) What a huge mistake, over a 3 and a half week...
Read full review
Vauxhall Motors
-
poor quality
Hmm do things EVER CHANGE with Vauxhall I have just bought a new Insignia SE first complaint is that the carpet on the drivers side has come away from the sil, now to top it all off my central locking is not working, however when I took it back to the garage they said that the carpet was just a teething problem, Excuse me I have just forked out £24, 500 for a car that is NOT built correctly he then has a look at my central locking only to say "Ive fixed it", NOT! just got back home and the dam thing is not working again what should I do ?, I have only done 310 miles. Help!
Vauxhall Motors
-
rude service
The people here are extremly rude and only care about the super rich customers - my partner was put on hold after phoning up to enquire about a part for my vauxhall. The girl didnt put him on hold properly an my partner heard her telling someone else that the guy on the fone is on drugs, when they realised what had happened they put the phone down. Since then we have had numerous attempts to speak to a manager but no one is interested about their obvious incapable and silly staff.

the girl on the phone is called sally (parts dept)
the first guy we tried to complain to is called tony fisher
the third guy is called cliff adams

tony fisher tried fobbing us off with ''well its just one of those things''
cliff adams told me i was over reacting
All we wanted was a sorry - but it seems we wont be getting one.
We are here to help
16 years' experience in successful complaint resolution
Each complaint is handled individually by highly qualified experts
Honest and unbiased reviews
Last but not least, all our services are absolutely free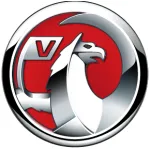 Vauxhall Motors contacts