Vanwise Group complaints
8
Vanwise Group
-
Sold Van Cosmetic and mechanical Faults
I purchased a Van 3 weeks ago from Van Wise Harlow sold to me by Ifan/Taj.
I was sent a video on 16th September and the van looked great was told 29, 750 miles Only 1 previous Owner all paperwork upto date no issues and its had a 128 point AA inspection a cost to me is £199.00.I paid 149 to reserve the van.
I Was sold a 3 year extended warenty which would kick in after my 3 month warrenty.
Paid 18.75 for 5 day drive away insurance and GAP insurance .
Started the engine no service lights on so all good to me.
When I Went to purchase on 17th September I noticed the front passenger side head light was raised and out of alignment front damage to the bumper had a bad repair and see the bumper and back Quarter lights were a different colour and had tried to repair resprayed poorly with runs in the paintwork. I also pointed out the front breaks and pitting to the disks.I was told this would be put right and they would give me a full tank of fuel so I accepted they would correct the paintwork and also the front breaks.so it was booked it for 22.09.21 and to collect 25.09.21.
On driving home I noticed the on off engine control button Auxillery didn't work and water was inside the van. The milage wasn't 29, 750 it was over 30K On looking the carpet was badly water damaged also which they agreed to replace.
I rang on the Saturday to collect the van was told it hadn't been done but would be ready on the Monday 24th.
When I see the van it was worse than before only the front wing side bumper was sprayed in the correct colour but they left the rest in the wrong colour over spray to the front grill with a dent to the side and damage on the Bonnet dirty grease and mud in the drivers side Vanessa said they had rushed it and apologised and was re booked in 30.09.21.
I collected my Labourer for work who attempted to put his seat belt on and discovered it wasn't even bolted to the Van !.
I drove all the way back from London to Harlow spoke to the manager who apologised and said he will rectify it also valet the inside and ensure my fuel was put in as promised by Sales .I dropped it off again for correction and had to get a uber back to London at a cost of £41.00
On collecting the Van a second time the re spraying had been done in the correct colour so now matched the car but the front bumper wing was still poor and flat.and now overspray to the windscreen.On driving it back to London it had been wiped over with a oily diesel rag what looked like dry blood on the hazzard switch ..I took photos inside and out of the entire van on the Harlow forecourt when dropping it and collecting it plus Still no fuel put in where I had to fill it up myself in the garage directly next door to get it back to London!.
Asked if the stop start function had been done and was told no just give it a good run.
I checked the video I was sent by Taj on 16.9.21 and zoomed into the dash and it clearly shows the milage at that point of 30 064 which I have a screen shot and video Showing 30 064 not 29, 750 which Ifan recorded on the finance agreement extended warrenty and Gap insurance.
Then I dug further and see after at the point of sale was told the Van was upto date with the services etc that it had missed a minor and a Major service the last time it was done was May 2020.
I also went on the .gov website to get the MOT as Harlow didn't have a copy and showed all the advisories in May 2021 including the breaks which they did change the fronts as they measured them and were below legal limit .
When I spoke to Vanessa in after sales she basically said its nothing to do with them the paperwork but Darren the manager would ring me on the Monday.no call came nor Ifan and Taj won't reply to messages to sort the paperwork out as the wrong milage on all the documents no fuel no service the warranted I was sold has been started on 17.09.21 should be 17.12.21 as I got 3 months with the Van which is included in the 128 point AA inspection I paid £199.00 for.
So now I'm left with

The engine function stop start that wasn't picked up on the 128 point AA inspection not working.

Poor repair to the front side wing bumper.
Over spray to windscreen

No fuel as promised by Sales on the day of Purchase.
Now my log book has come back I'm not the 2nd owner I'm the 3rd when I questioned aftershaves Vanessa she said oh it was leased after the 1st owner had it !

The Passenger side headlight not sitting flush still out of alignment but better than it was.

The extended Warrenty start date is wrong.

The GAP Millage on purchase is wrong.

The Finance Milage on purchase is wrong .

The Servicing light has been knocked out and as told they were upto date hasn't been done since May 2020.

I'm still within my 30 days plus the 9 days added due to it being back at Harlow and have had an inspection done where the mechanical fault has been confirmed at faulty I now have to decide to return the van and accept repair or my full refund.
Desired outcome: I would like all the issues above sorted or return the van.
The complaint has been investigated and resolved to the customer's satisfaction.
The company has left an official comment on the complaint.
Vanwise Group
-
Van purchase
I just wanted to warn everyone this company is not that professional how they look like.. The day we made enquiries about van they promise us that we will get the van in 48 hours time then we went to their office we paid deposit and everything else and we was promised that we will collect the van Monday.. We went to the place monday and they turn around and said that we still cannot collect the van but we've been promised again we will have the van ready for Tuesday which did not happen either... Now we are hoping we can collect our purchase as soon as possible and nobody knows exactly when this is going to be.. We had to waste hundreds on rental van and we paid driver who wait all day for them and they didn't get the van ready.. We lose a lot of money doing business with this people and we would recommend you not to deal with them because you will be the next victim of their scams.. All what they care about is to take your money and that's all what is important to them and nothing else.. If you want to hear thousands excuses and lies then van wise group is the right place for you to buy your next vehicle..bad bad and bad
Resolved
The complaint has been investigated and resolved to the customer's satisfaction.
Vanwise Group
-
Van
Bought a 1 year old van With 20k on the clock. I found overspray on the fuel cap when filling diesel on route home. Turned out the van was previously damaged, fixed up and resprayed.
To say I was fuming is an understatement. It was the principle. They never made that information available.
I called and brought it back only to be met with an unsympathetic, dismissive, arrogant, condescending tone when put through to Darren.

Never again.

"All our vans are hand picked" yeah - from the salvage yard I think. You should be embarrassed.

Didn't offer as little as a complimentary service or valet
This review was chosen algorithmically as the most valued customer feedback.
I bought a Renault Trafic van from Vanwisegroup Harlow in march 2018. Cost £14, 400. The van was displayed prominently in the show room as one of only a handful of vehicles, the rest of the large fleet of vans on sale were outside on the lot. I bought this 2015 van as I wanted something clean, reliable with low mileage and apparently problem...
Read full review
This review was chosen algorithmically as the most valued customer feedback.
Hello there, I brought a van from vanwise in maidstone nearly a year ago and just started experiencing some faults with my van. I took out a 1 year warranty with the van when I brought it which cost me £700. I rang vanwise and told them the symptons of my problems dpf light on and said my van also needed a m.O. T. The van was booked in very quickly which I...
Read full review
This review was chosen algorithmically as the most valued customer feedback.
To whom it may concern: I write in relation to a Ford Transit Van that I purchased form your company on 12th Nov 2016. I purchased the van from your Dunstable showroom for a total cost of £11, 400.00 inclusive of VAT. On Sunday 5th March 2017 the van broke down and I had to call AA for road side assistance – they indicated the issue was with the Dual Ma...
Read full review
This review was chosen algorithmically as the most valued customer feedback.
I bought a SWB Ford Transit (2013) from this dealership in May 2016. The vehicle developed a fault after few months due to a failure of the part that was incorrectly fitted prior to the sale. Although Vanwise weren't responsible for the fitting, they failed to notice the incorrect fitting and an oil leak. My vehicle wasn't therefore 'as described' and 'of a...
Read full review
The complaint has been investigated and resolved to the customer's satisfaction.
This review was chosen algorithmically as the most valued customer feedback.
I paid a deposit for a van with vanwise Harlow which needed some work to get it road worthy for a test drive! Sale agreed subject to the road test. However the next day I was offered a job with a company van so no longer needed the Vanwise one. Vanwise refuse to refund my deposit even though they didn't incur any costs! No service or road tax valet or web...
Read full review
We are here to help
16 years' experience in successful complaint resolution
Each complaint is handled individually by highly qualified experts
Honest and unbiased reviews
Last but not least, all our services are absolutely free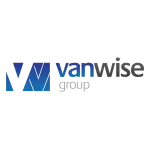 Vanwise Group contacts