US Automotive Protection Services complaints
8
US Automotive Protection Services
-
Additional coverage on leased car - but... They rocked it!!!
My mother was called by an independent sales rep and talked into an 18 month contract. I was of course horrified and angry.

Called them and told them that the contract needed to be cancelled and found that there was zero problem getting that done. Sarah Allison was the customer service rep and did a great job making my mom and I know that the contract was fully cancelled (sent emails confirming).

She made the point that most people do not know that US Auto has a 30 day, no questions asked cancellation policy, but also, that a policy that's been paid down on is transferrable to a person's next vehicle.
Desired outcome: They refunded the money and she said there was no problem with the autopay cancellation by PayLink
US Automotive Protection Services
-
Constantly bugging.
I play with them when they call me. I have 60000/5yr bumper to bumper & 100000/10yr powertrain warranty on my Hyundai through Hyundai. Not no where near the end of either warranty yet they blow me up on the phone. I make the tell me what they can offer me that I don't already have and for them to keep in mind I'm not paying for what I do have so they would need to price match it (yes it ok to laugh) of course that takes them a minute figure they can't price match free. They get pissy and hang up. I call Back wanting to know why I, a potential customer was treated to rudely and file complaint on employee. Then I pour a glass of wine wearing a Cheshire Cat Grin and slowly sip. ;)
US Automotive Protection Services
-
Motor vehicle service
They called me one day, told me my honda fit warranty was up, the guy on the other end said it was 150 dollars to start the warranty going again, so I wouldnt have to pay out of pocket, so I gave him credit card number, and he took out 150 dollars, called honda and they said I had 10 year warranty still. Different numbers call about same thing, so I assume that this is the same guys.
This review was chosen algorithmically as the most valued customer feedback.
I had called and purchased a new car warranty from this company. After further investigation, my husband and I saw there was more negative reviews about this company than positive. I called back about 5 minutes later told the customer service rep I just called, purchased a warranty plan from Eric Troutman and would like to know if I can cancel it. He said...
Read full review of US Automotive Protection Services
This review was chosen algorithmically as the most valued customer feedback.
I was persuaded to believe by rep, tim, of 'us automotive protect' this business was something nissan sponsored - after researching online - I ascertained it was not, it's a scam - I called and cancelled this immediately, at 888 582 6870. I spoke with tim wall and david. When I realized it was a scam - I called 888 582 6870 back, several times - I was kept...
Read full review of US Automotive Protection Services
US Automotive Protection Services
-
vehicle protection activation
I received a postcard from US Automotive Protection Services stating that I not contacted them to activate my vehicle protection. I phoned and was advised that they did not show that I had registered with them for protection, not understanding I advised them that I had taken an extended warranty out when I brought the car. The person I spoke with said that it was not a warranty and they had no record that I had one. I told them that my bill of sale said that I did. I really thought that this person was being honest. I originally went ahead and paid the $100.00 down that was requested, but I started having second thoughts concerning this after checking this business out with the BBB I decided that this was not what I needed. On today 10/22/19 I spoke with a gentleman named Dillion and advised him that I was no longer interested this person gave me third degree asking what made me change my mind in 3 days I advised him that I wanted no part in this. He preceded to tell me how my car was not covered and I told him that was my problem. After about 10 minutes I again informed him that I wanted to cancel he finally stated fine. I asked was my initial payment going to be refunded he stated yes because we do not want your money. I asked for a confirmation number for the cancellation and he stated they do not have one I asked you have a confirmation number to sign up but not one to cancel he asked me what do you want me to do make up one. This would have cost more money.
US Automotive Protection Services
-
the company's customer service representatives
I actually called in to cancel there services because they were too expensive. The rep I spoke with was VERY pushy trying to get me to keep them or lower my payments. When continued to refuse, he became condescending and rude and at one point told me he was going to place me on hold because I wouldn't let him say what he had to say. He placed me on hold without my permission so I hung up to call back. While on hold he called me back STILL being rude saying my services were canceled. At this point I just wanted to complain on him (he refused to give me his name), so I called back and waited another 20mins to go through the same with another rep name "Joe" who laughed at me, cut me off and kept saying "you're canceled", I lost it...THIS COMPANY DOES NOT VALUE THE CUSTOMER. DO NOT WAIST YOUR TIME OR MONEY WITH THEM OR YOU WILL BE SORRY!
This review was chosen algorithmically as the most valued customer feedback.
When I purchased a pre-owned vehicle recently I also purchased an "extended warranty protection plan" through the dealership. A couple of weeks later I received a postcard (photo attached) in the mail from "us automotive protection services" stating that I should call a toll-free number to activate my protection plan. I discovered that this was a scam to...
Read full review of US Automotive Protection Services
We are here to help
16 years' experience in successful complaint resolution
Each complaint is handled individually by highly qualified experts
Honest and unbiased reviews
Last but not least, all our services are absolutely free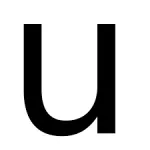 US Automotive Protection Services contacts